Every year, the Marcus Jewish Community Center of Atlanta (MJCCA) transforms into a literary haven, welcoming book enthusiasts, authors, and curious minds alike to its highly anticipated Book Festival. The festival is gearing up for its 32nd year, promising an even more captivating lineup of authors, discussions, and events. Discover Dunwoody had the privilege of attending the 2023 pre-book festival kick-off, which included a special book signing and photo opportunity with the talented Millie Bobby Brown. The event was exciting and gave attendees the chance to uncover the exceptional talent set to grace the MJCCA Book Festival beginning October 28, 2023
As a prelude to the 2023 Book Festival, the MJCCA treated fans to a special book signing and photo line with Millie Bobby Brown. The talented actress, known for her role in "Stranger Things," shared her literary passion with the release of her first novel, Nineteen Steps. In 1942 London, amidst air raids, 18-year-old Nellie Morris's life changes when she meets American airman Ray, but tragedy strikes during an air raid. Nineteen Steps, a captivating debut inspired by Brown's family history, tells a story of love, loss, and resilience in 1942 London. This incredible event was a sneak peek into the kind of experiences attendees can look forward to during the festival.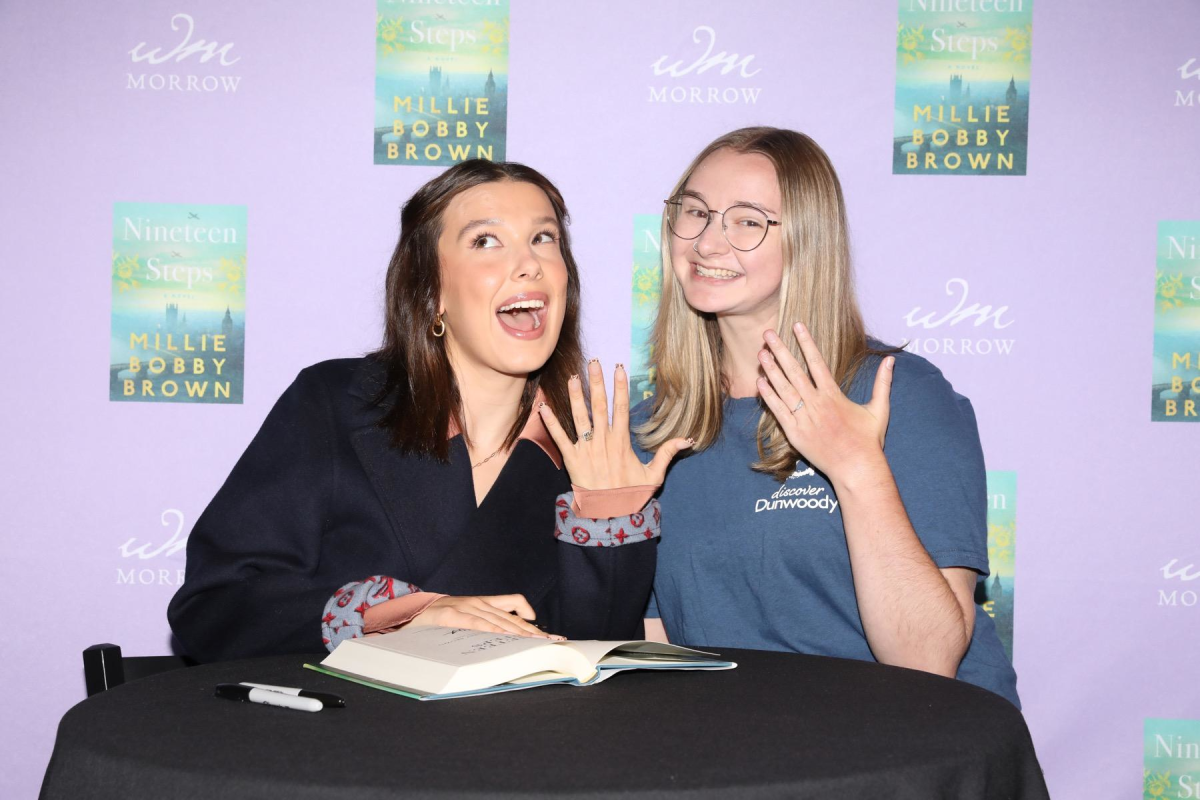 One of the most enticing aspects of the MJCCA Book Festival is the chance to connect with literary luminaries. With more than 30 author events, attendees can not only listen to authors but also meet them in person. Imagine having a casual chat with an Oscar Award- or Pulitzer Prize-winner about their latest work. This festival makes that dream a reality.
The festival doesn't stop at author talks; it offers an array of experiences to enrich your literary journey. From meet-and-greets and book signings to author talks and panel discussions, there's an abundance of ways to engage with authors, fellow book lovers, and the stories that captivate our imaginations.
The grand opening night of the Book Festival promises an unforgettable experience as it proudly presents "An Evening with John Stamos." This special event will feature an engaging author talk, an insightful Q&A session, and a chance for attendees to capture a moment with the beloved actor. In conversation with Holly Firfer, a prominent Atlanta media personality, Stamos will take us behind the scenes of his life in Hollywood, offering a candid glimpse into his journey of fame, fortune, and, at times, failure. His memoir, If You Would Have Told Me, is a rollicking insider's perspective on the entertainment industry, a heartfelt exploration of love, friendship, and fatherhood, all underscored by his enduring sense of wonderment.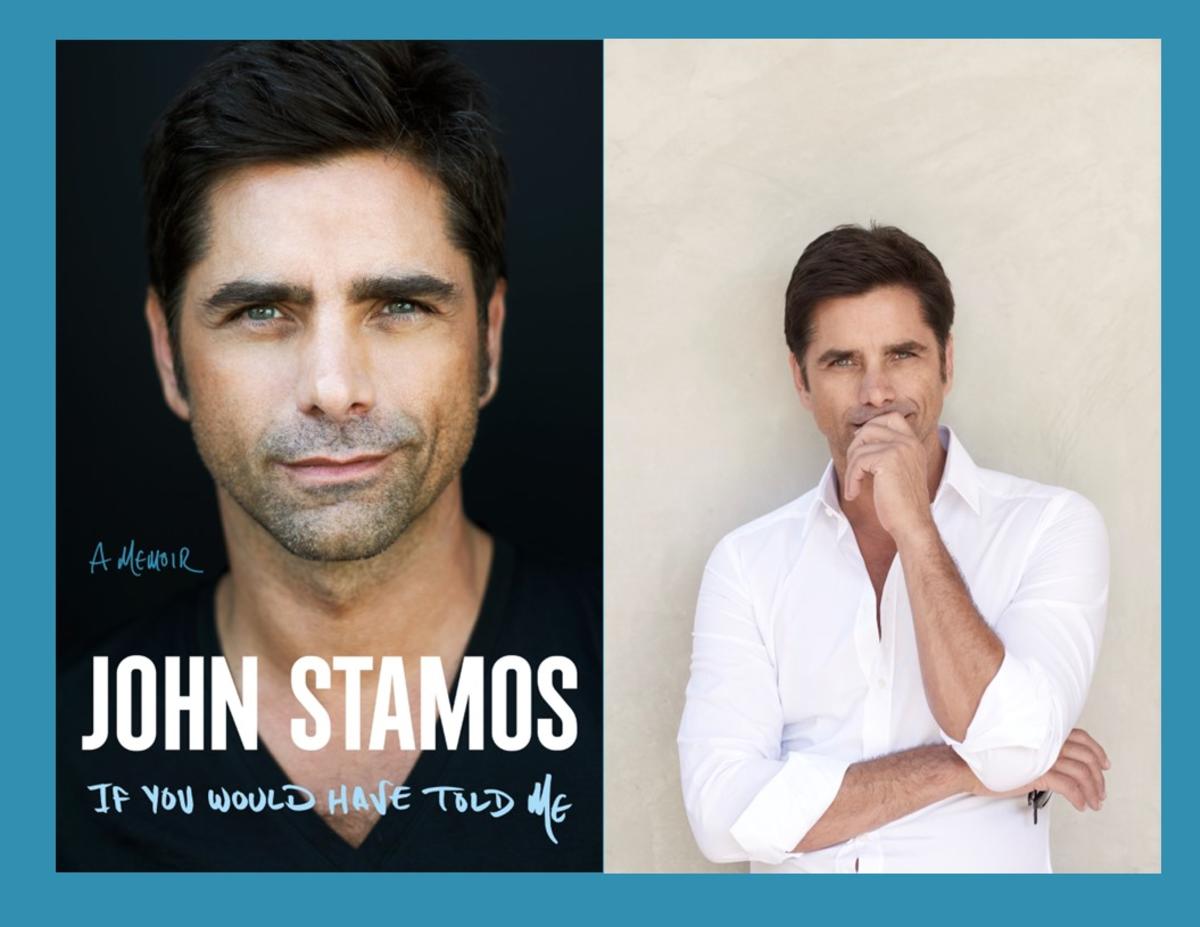 The MJCCA Book Festival of 2023 is set to dazzle attendees with an impressive lineup of keynote speakers, each bringing their unique perspective and expertise to the stage. Here's a glimpse of what to expect from a few of these distinguished individuals:
Stacey Abrams, October 29, 2023, A local Atlanta trailblazer in the world of politics and activism, Abrams is known for her tireless efforts in advancing voting rights and democratic engagement. 
Walter Isaacson, November 4, 2023, Renowned biographer and historian Isaacson has delved into the lives of some of the world's greatest innovators, including Leonardo da Vinci, Steve Jobs, and now, Elon Musk. 
Jake Cohen, November 1, 2023, As a rising star in the culinary world, Cohen brings his passion for food and storytelling to the forefront with a focus on Jewish cuisine and culture. 
Sheila Johnson, November 19, 2023, A multifaceted entrepreneur, Johnson has made her mark in the worlds of business, sports, and the arts. Her talks are sure to inspire as she shares her experiences in breaking barriers and achieving success in diverse industries. 
Judy Gold, November 11, 2023, Known for her razor-sharp wit and comedic prowess, Gold is a beloved stand-up comedian and writer. 

And if you thought the list of notable speakers couldn't get any more impressive, hold onto your seats because Henry Winkler will be gracing the MJCCA Book Festival November 5, 2023 as a featured speaker. "An Evening with Henry Winkler" is poised to be a remarkable event, offering an author talk, Q&A session, and an exclusive book signing. Winkler, best known for his iconic role as "The Fonz" in Happy Days, will delve into his candid memoir, sharing insights into the enduring impact of fame, his personal struggles with dyslexia, and his incredible journey of self-reinvention beyond the boundaries of his iconic stardom. It's an exciting addition to an already stellar lineup of speakers at this year's festival.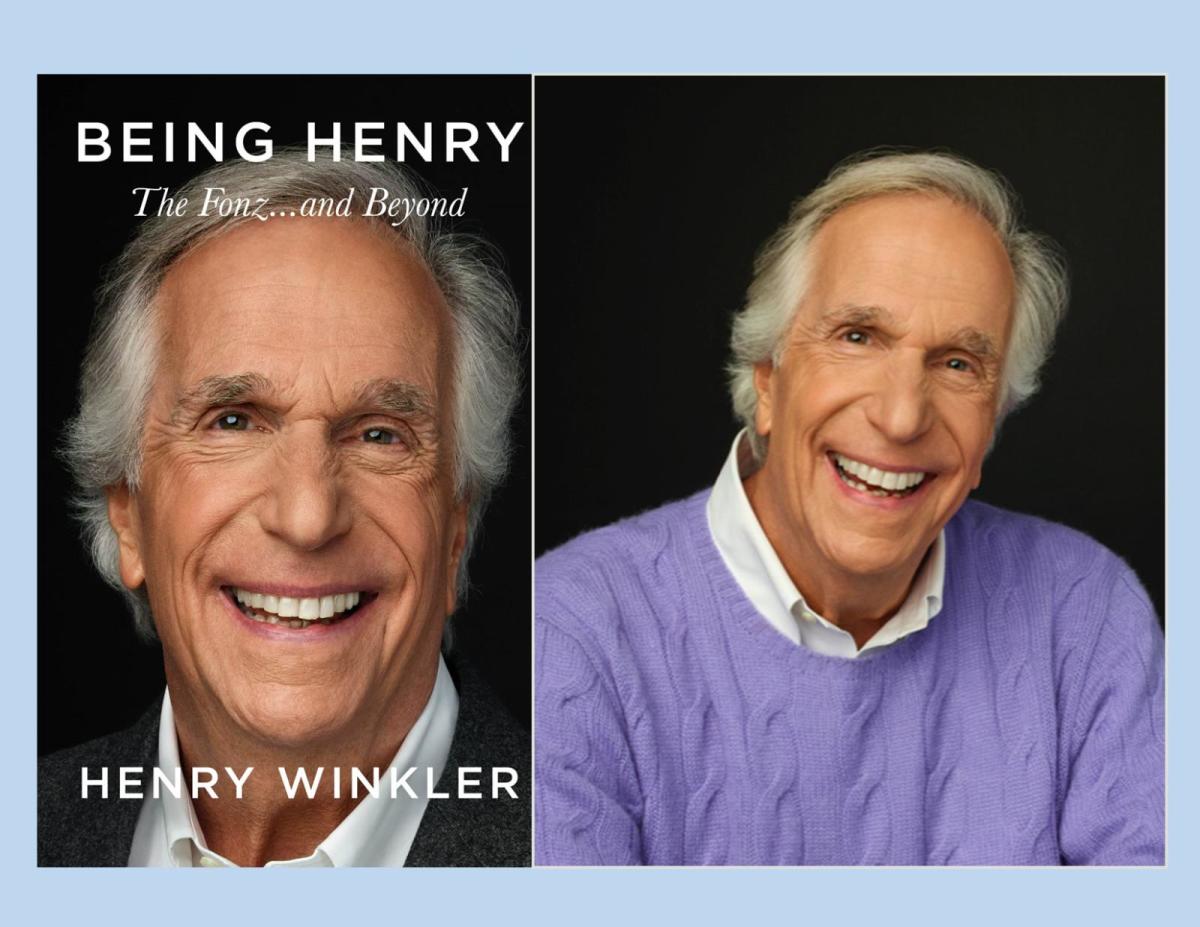 These keynote speakers represent a diverse range of backgrounds and expertise, offering festival attendees the opportunity to engage with thought-provoking ideas, compelling stories, and a wealth of knowledge. Whether you're interested in politics, history, food, entrepreneurship, or comedy, the MJCCA Book Festival promises a captivating and enriching experience for all. 
Mark your calendars for the annual Book Festival of the MJCCA—featuring more than 30 renowned authors in November each year. Whether you're an avid reader or simply someone who appreciates the voices behind the stories we love, this festival offers something for everyone. Grab your tickets or buy a series pass for this incredible showcase of talent from October 28, 2023 through November 19, 2023. With over three decades of history and a commitment to celebrating literature in all its forms, the MJCCA Book Festival is a testament to the power of storytelling.
Check out Atlanta resident Alison Greenberg's author talk presented by Discover Dunwoody on November 2, 2023. 
Follow @DiscoverDunwoody on TikTok, Facebook, X, Instagram to learn more about what Dunwoody has to offer, just minutes from Atlanta.
Check out our reel below for a peek into this year's festival!