No time for siesta, let us fiesta! Cinco de Mayo is just around the corner and there is no better place to celebrate than 10 miles above Atlanta in Dunwoody. We have enough fiesta and food to keep your holiday full of fun. Make a whole weekend out of it and consider these suggestions below as you make plans to celebrate. (If you take them with a grain of salt, all we ask is that you add a slice of lime.)
 
Friday: Chuy's Tex-Mex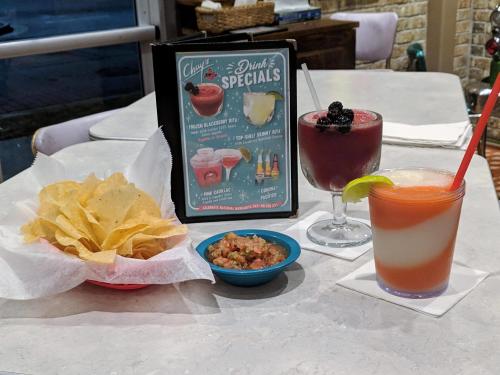 Start your weekend off right with fresh, authentic Mexican food in a super fun and eclectic atmosphere! Chuy's is celebrating Cinco De Mayo all weekend long with all-day apps and drink specials. Enjoy $5 queso, $1 floaters, and plenty more specials on Friday, Saturday, and you-guessed-it, Sunday too. Get there on Friday during Happy Hour to take advantage of their notorious Nacho Car. It's basically a DIY nacho bar. It's unlimited and it's FREE so you can score all the chips, salsa, creamy jalapeno sauce, queso, and taco meat you want from 4 p.m. to 7 p.m. on weekdays only. That's quite the kickoff if you ask us.
 
Saturday: Cinco Mexican Cantina
 
It's only right that you celebrate Cinco De Mayo at Cinco's. Part of the holiday is in their name, so you already know they will have the festivities to match. They're getting in on the weekend long celebration too with drink specials, a live DJ on Saturday and Sunday, and great giveaways. Enjoy a plethora of savory menu items from their Lobster & Shrimp Dip, Risotto Bites, and their Chipotle Lime Shrimp. Just make you don't forget to order some of their guacamole - it's the best around.
 
Sunday: El Azteca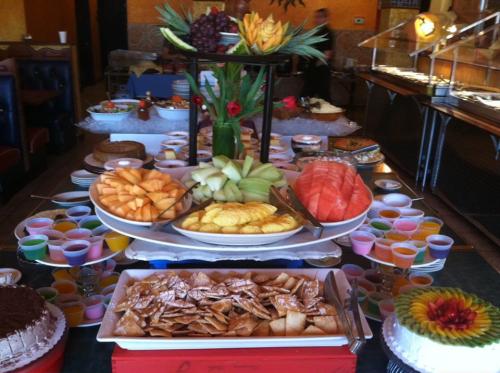 For 30 years, El Azteca has prided itself on being family-owned and operated and among Atlanta's best Mexican restaurants. On Sundays, their pride and joy is their Brunch Buffett that comes complete with everything you can possibly imagine and then some. They have oysters, shrimps, tacos, cakes, fruit, and so much more. Over 100 items to be exact. And it's all you can eat until 4:30 p.m. Come hungry and come early so you can fiesta all day, then siesta all night.
 
Nacho Ordinary Weekend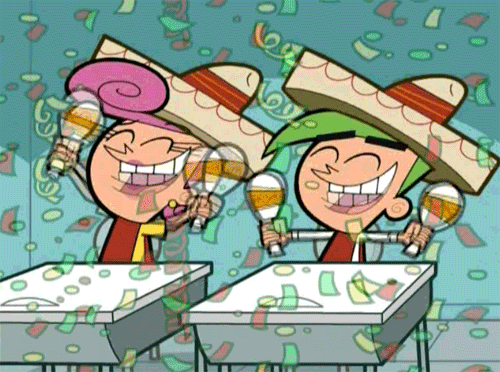 Not sure if you've caught on yet, but in Dunwoody we take food very seriously. Our favorite holidays may or may not be the food related ones. Spend Tres de Mayo, Cuatro de Mayo, and Cinco de Mayo with us. There's plenty of chips and guac to go around. And there's plenty more food and fun past this weekend! If daily dining specials are your thing, then you're really going to love us in June. Keep up with our delicious dining scene by following #DiscoverDunwoody on social media, and we'll do our best to keep you well fed.