Dunwoody's Green Thumb
Mary Mary, quite contrary how does your garden grow? With social skills, educational thrills and healthy crops all in a row. This is how the famous nursery rhyme would sound if it was written about the Dunwoody Community Garden & Orchard at Brook Run Park. 
What is the Dunwoody Community Garden?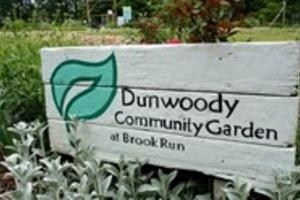 It's where Dunwoody residents come together to organically grow healthy food.  Ninety-two numbered plots are maintained by individual volunteers, members and a Board of Directors.  As a non-profit organization, approximately twenty percent of the plots are set aside to grow food for those in need. The garden also receives support from community and business organizations and partners with the City of Dunwoody Parks Department.
Community Gardens are gaining in popularity in the United States.  According to a report by the National Gardening Association, in the past 7 years community gardens have tripled from 1 million to 3 million, a 200% increase.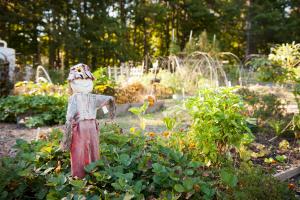 Where is it located?
The Dunwoody Community Garden is located in Brook Run Park at 4770 N. Peachtree Street.  At 102-acres, Brook Run Park is the largest park in the region complete with a large children's playground, 2-mile Brook Run Trail loop, Treetop Quest, dog park, and event facilities.
What opportunities does the garden offer?
Hands on gardening with plot rentals
Educational tips and organized social events.  Follow their Facebook page for more information. 
Seasonal plant sales