Ah, l'amour!  No matter how long you and your spouse have been together, continuing to date is an easy way to keep the sparks flying. We get it, between careers, families and juggling busy schedules, you may be thinking, there aren't enough hours in the day to plan a date night. Well, you're in luck! Consider us your Dunwoody date night cruise director and follow this blog series so you can skip the planning and get straight to the romance. 
First Impressions
Being located in front of Perimeter Mall, the second largest mall in the Southeast, comes with big responsibility. One would expect you to be refined, impressive, and able to associate with the high-end retailers located across the street. The Capital Grille does just that. From its prestigious exterior to its elegant and relaxed interior, the scene is always set for the upscale lunch or dinner you came to receive with your significant other. Mahogany paneling and art deco chandeliers coupled with warm lighting and white linen tablecloths await the two of you inside. Whether you sit in the lounge, or a dining room, you're sure to receive attention that is both gracious and attentive. So pick your seats, and prepare to be wined, dined, and dazzled like never before.
Conversation Starters
"Can I start you off with any appetizers?" The answer to this is always yes. The Capital Grille offers a list of savory options that are sure to please. Their Pan-fried Calamari with Hot Peppers comes highly recommended, as well as their Cast Iron Garlic Shrimp with Olive Oil Crostini. Most of their appetizers fall under seafood, so a safe but just as delicious option is the Prosciutto Wrapped Mozzarella with Vine Ripe Tomatoes.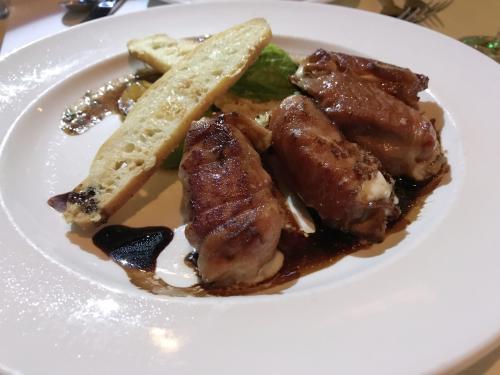 Prosciutto and cheese are winners by themselves, but the tomatoes add another bold flair to the dish as they are tossed in 15-year aged balsamic vinaigrette and sprinkled with basil. Now that's something to talk about. The plate comes with four peaces of the prosciutto wrapped mozzarella, making it easy to share without compromising your appetite for the next course.
The Main Event
Menus this diverse should come with Chef's Suggestions. And this one does. Mouth-watering variations of steak, veal, seafood, and chicken populate the menu, alongside delicious sides that sound good enough to order by themselves. Pictured below are some irresistible highlights: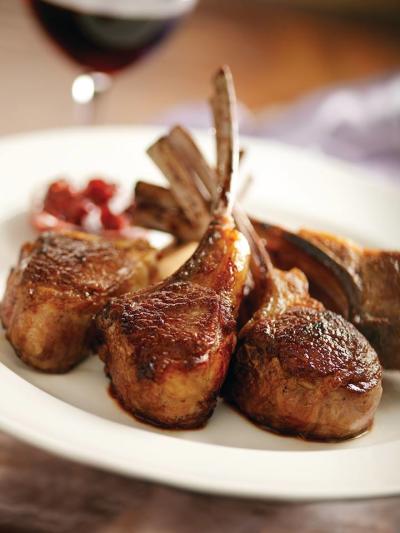 Double Cut Lamb Rib Chops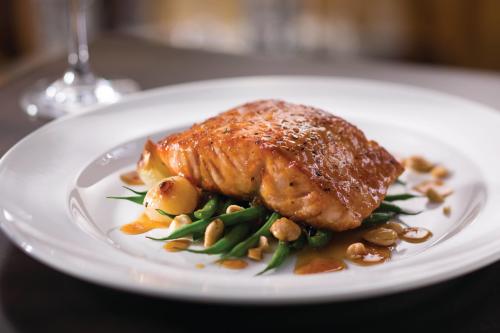 Seared Citrus Glazed Salmon with Marcona Almonds and Brown Butter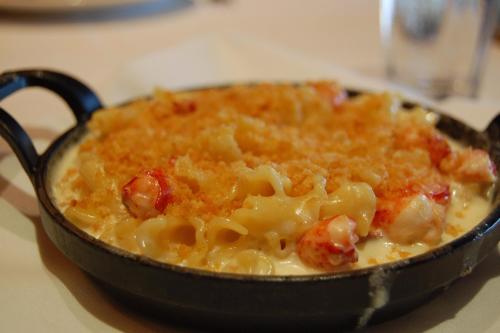 Lobster Mac 'N' Cheese



Seared Tenderloin with Butter Poached Lobster Tails

A Sweet Ending
It's been such a great evening for you two, why not put a cherry on top? Pick out a dessert (or two) while you enjoy the complimentary warm towel service provided at the end of your meal. Go with the handcrafted ice cream if you want to keep things light and traditional. But if it's decadence that you seek, then you have to choose the Coconut Cream Pie with House Made Caramel Sauce. Alternatively, you can cool things down nice and easy with The Capital Grille Signature Cheesecake. It's served Brûlée style with fresh berries on the side. Choose your own perfect adventure. You both are guaranteed to walk away with hearts in your eyes.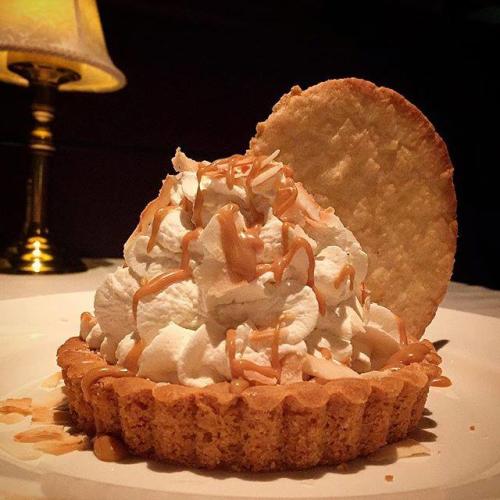 Everyone knows the secret to a man's heart is through his stomach but women are a tad more complex. Guys, we hope this helps with setting the scene for a perfect night out and impressing that special lady in your life. Ladies, take matters into your own hands and treat the guy who still has your heart. Either way, take your date nights up a notch by following the rest of this series and share your love stories on social media using #DunwoodyDateNight. Ah, love.