While this fickle Georgia weather may be on their side this year, the officers of the Dunwoody Police Department are still committed to their annual Polar Plunge—no matter if the waters are warm or frigid. This Saturday, February 25, 2023, Dunwoody's finest will be at Acworth Beach starting at 9:45 am committed to jumping in the icy waters of Lake Acworth for a good cause. Dubbed "Freezin' for a Reason," the event is always a blast to watch.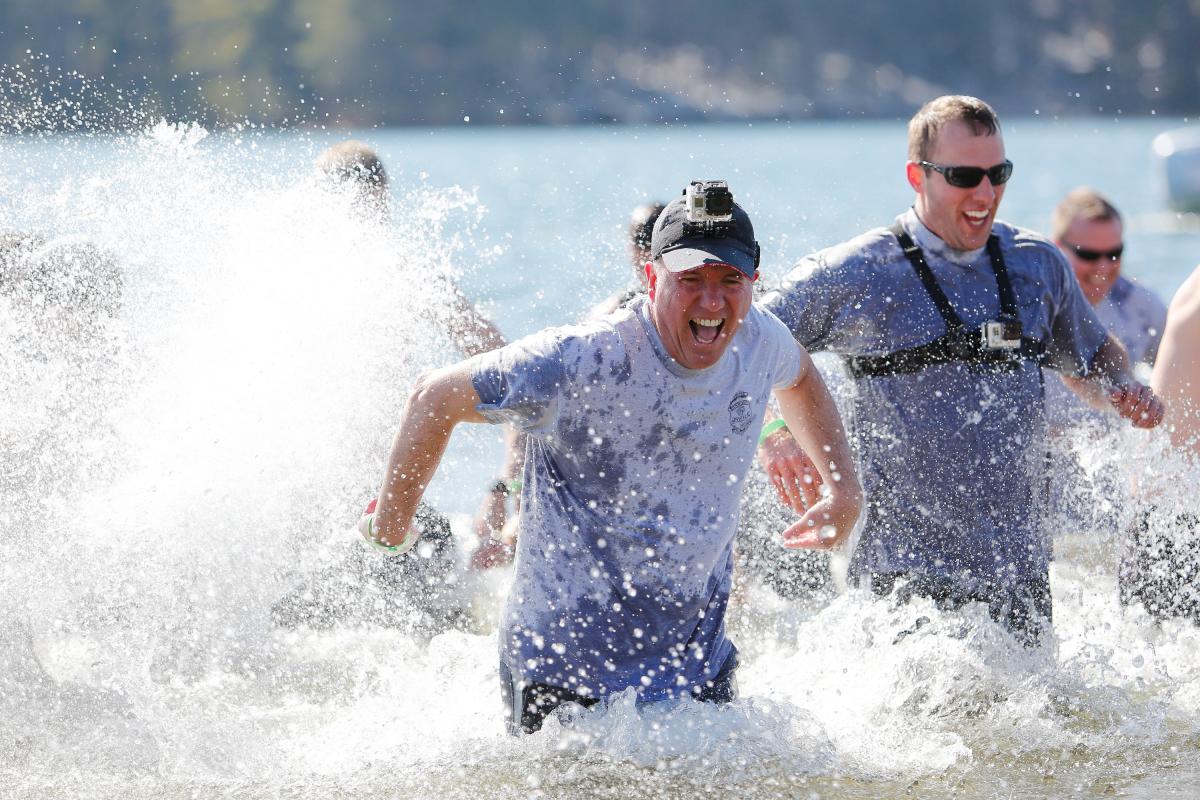 The whole idea started back in 2009. Dunwoody department members wanted to raise funds for Special Olympics of Georgia and felt watching police officers jump into cold water in the middle of winter would be a great way to get people to open their wallets. 
It worked! Polar Plunge is the largest fundraising effort benefiting the Special Olympics of Georgia through the efforts of the Law Enforcement Torch Run (LETR). In 2022, all the participants of "Freezin' for a Reason" together raised $200,000 for special needs athletes in the state. 
While the Dunwoody Police Department has raised a ton of money for SOGA, they also have a ball while doing it. The officers often dress up in themes such as Darth Vader and his StormTroopers, and last year they took the plunge as characters from Scooby Doo. In 2017, Shaquille O'Neal made a special appearance and the officers were all dressed like various superheroes. Here is the lineup of the day's events at Acworth Beach if you can come out and support these officers.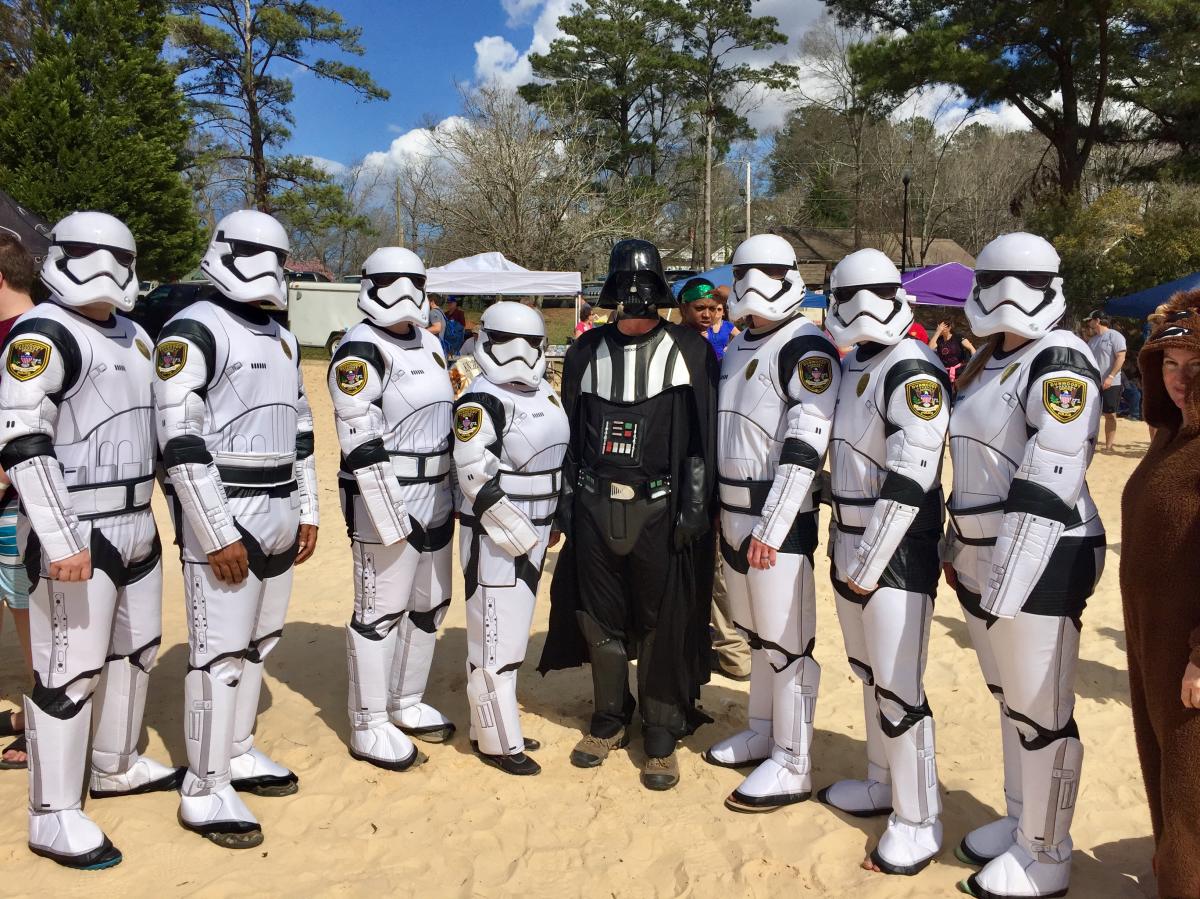 Registration: 9:45am - 10:45am
Tug-A-War Tournament: 10:45am - 11:45am
Safety Announcement, Costume Contest & Sponsor Awards: 11:45am 
Plunge: 12:15pm - 1:00pm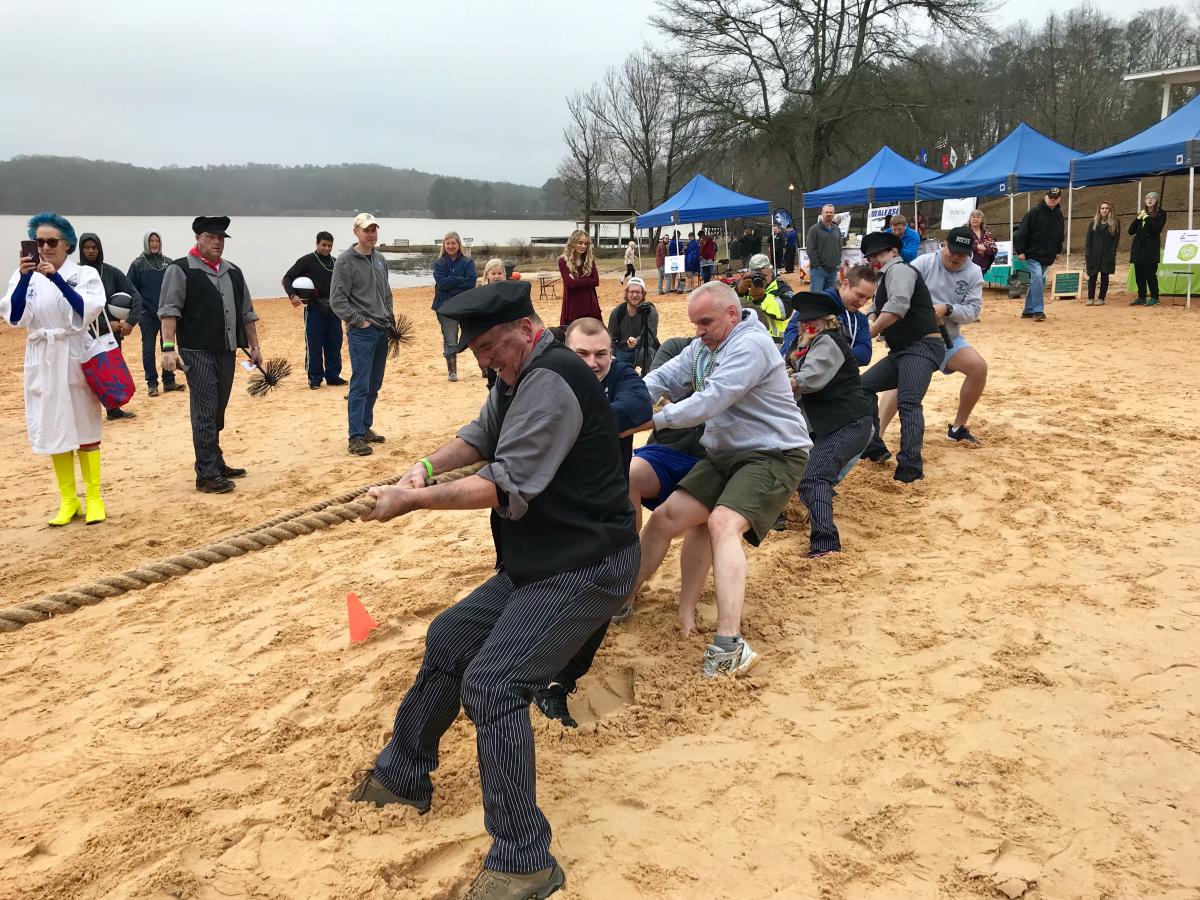 Aside from Polar Plunge, Dunwoody's police officers also participate in Cops on Donut Shops, Cops on the Coop, Coffee with a Cop and Torch Run.
Come out to Cauble Park in Acworth this Saturday to watch these men and women in blue, possibly turn blue if the temps drop! 
To make a donation on behalf of the Dunwoody Police Department and "Freezin' for a Reason," please visit DPD's fundraising website at https://www.classy.org/team/465184.