Dunwoody's Vino Venue stands as a hub for food and wine enthusiasts seeking unique gastronomic experiences. With its state-of-the-art kitchen facilities and expert instructors, Vino Venue offers a diverse range of cooking classes that cater to different tastes. One class that truly stands out is the sushi-making experience – an interactive journey into the secrets of sushi preparation. If you're looking for a team outing or event venue, Vino Venue is the place to impress.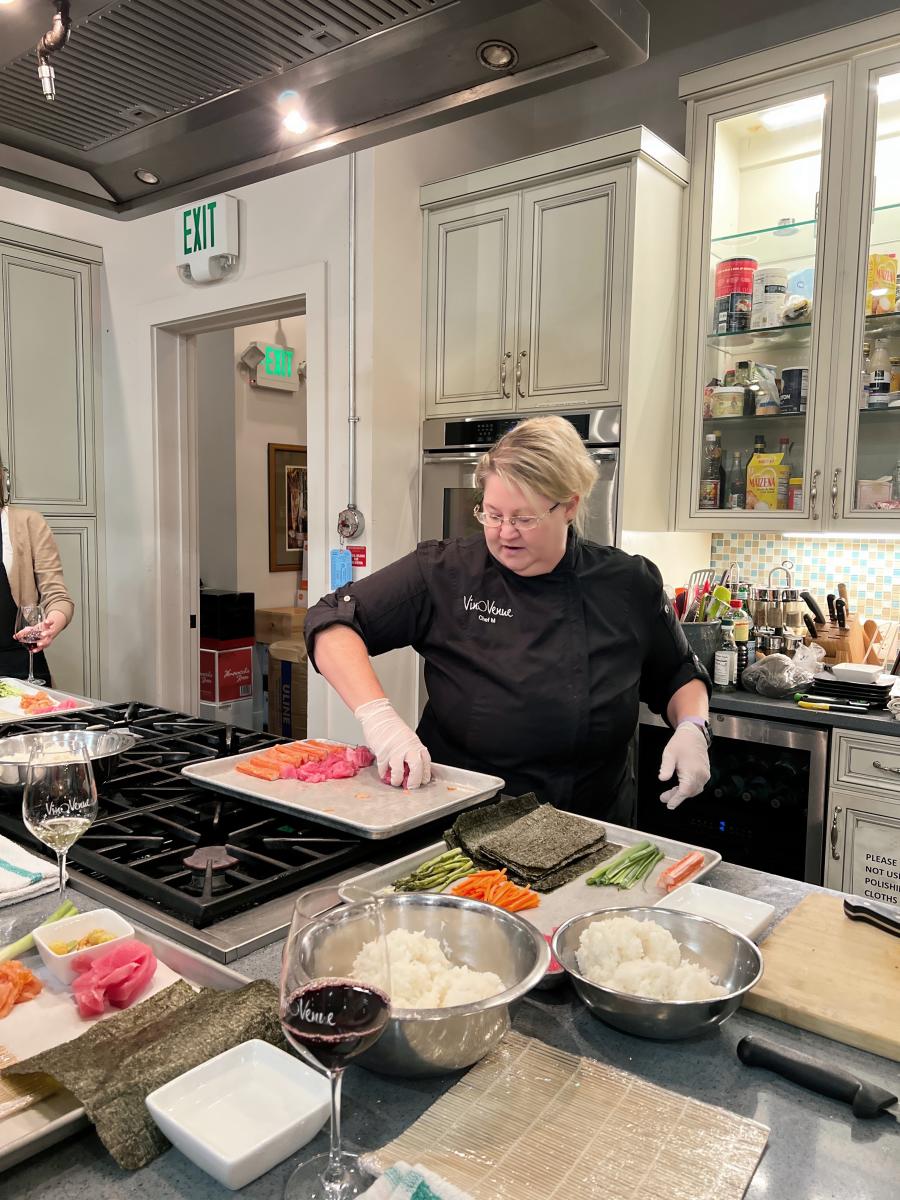 Sushi, with its delicate balance of flavors, textures, and artistry, has long captured the hearts and palates of food enthusiasts worldwide. Imagine the thrill of crafting your own delectable sushi rolls, mastering the techniques behind each artful creation, and learning to pair wines with those very  sushi creations. At Vino Venue, an unforgettable experience awaits you – a sushi-making cooking class that promises not only new culinary knowledge, but a memorable night of wine and amusement.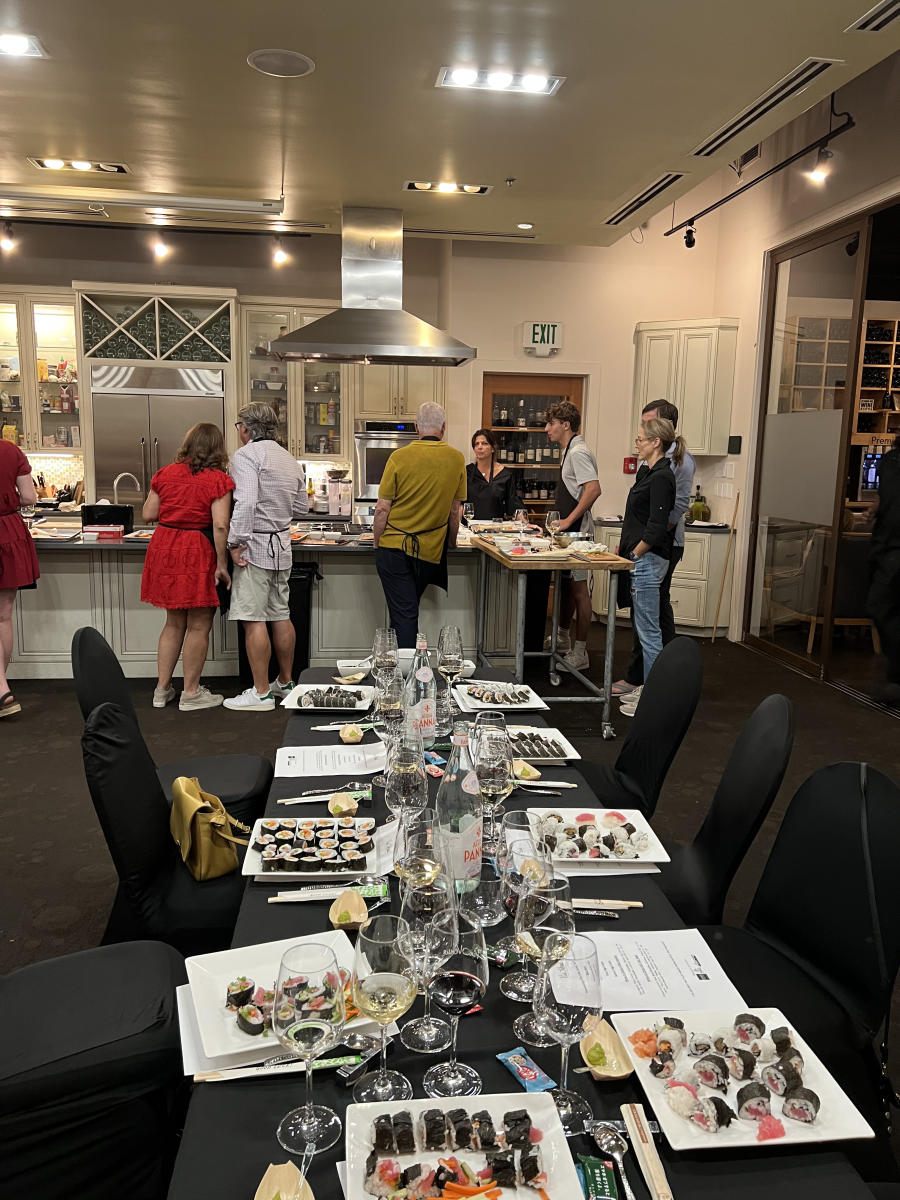 Led by seasoned chefs and sommeliers, the sushi-making class at Vino Venue offers a hands-on approach to learning. Whether you're a novice in the kitchen or a seasoned home cook, the class is designed to accommodate various skill levels. Under the guidance of deft instructors, participants are introduced to the essentials of kitchen safety, sushi-making, and wine pairing.
Central to crafting exquisite sushi are the ingredients themselves. During the class, participants are introduced to the finest selections of seafood and vegetables. From the vibrant colors of fresh sashimi-grade tuna to the tender crunch of cucumber, each element plays a crucial role in achieving the perfect sushi roll. Participants are taught how to properly cut and prepare all ingredients before assembly. If this sounds intimidating, don't worry because Vino Venue's sommelier is making sure your glass is never empty.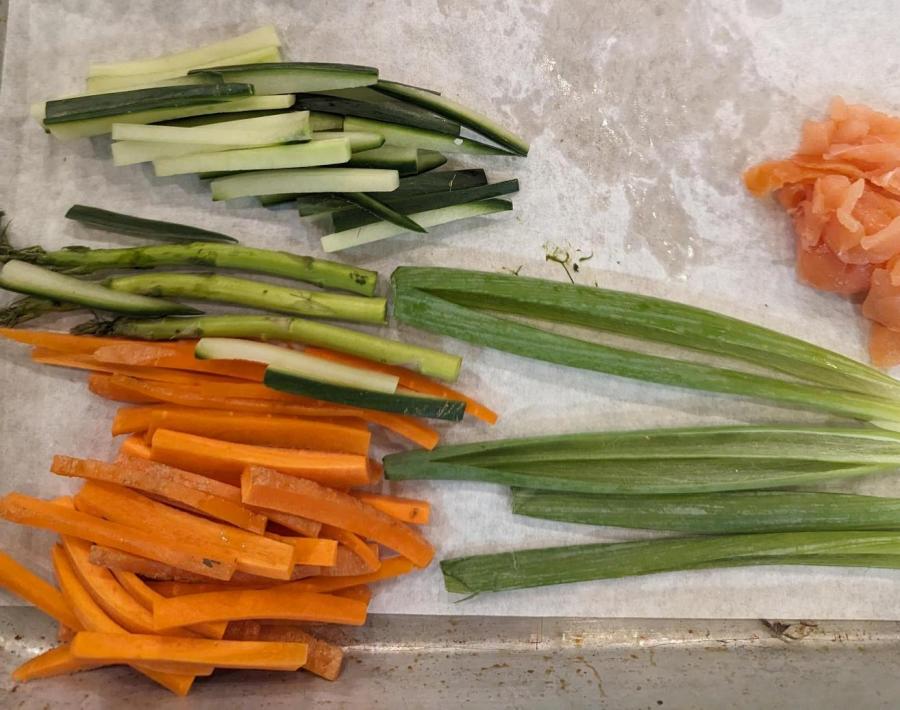 Throughout the class, attendees are taught the techniques behind creating different types of sushi, including maki rolls and nigiri. From the proper rice consistency to the patience for rolling, the instructors ensure that participants gain confidence in their sushi-making skills with several test rolls. Eat while you work and plate the best for the final portion of the night, a sit down dinner with your class.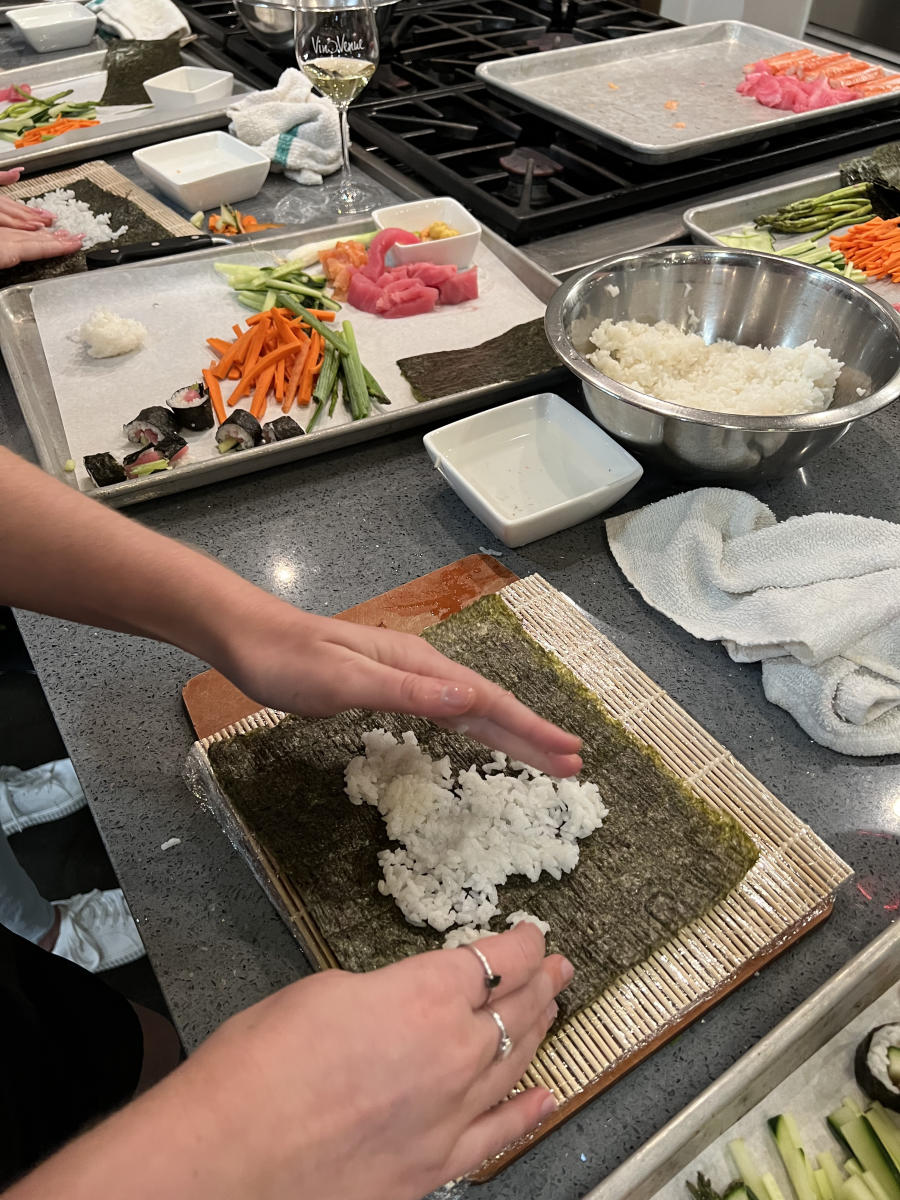 The sushi-making class at Vino Venue is more than simply a cooking lesson; it's an opportunity for friends, couples, families, and coworkers to bond over a shared culinary adventure. Laughter and conversation flow freely as participants work side by side, exchanging tips and stories while crafting their delectable rolls. Consider hosting your next event at Vino Venue for an unforgettable experience, where impeccable service, exquisite cuisine, and a sophisticated ambiance seamlessly come together to leave a lasting impression on your clients, friends, or family.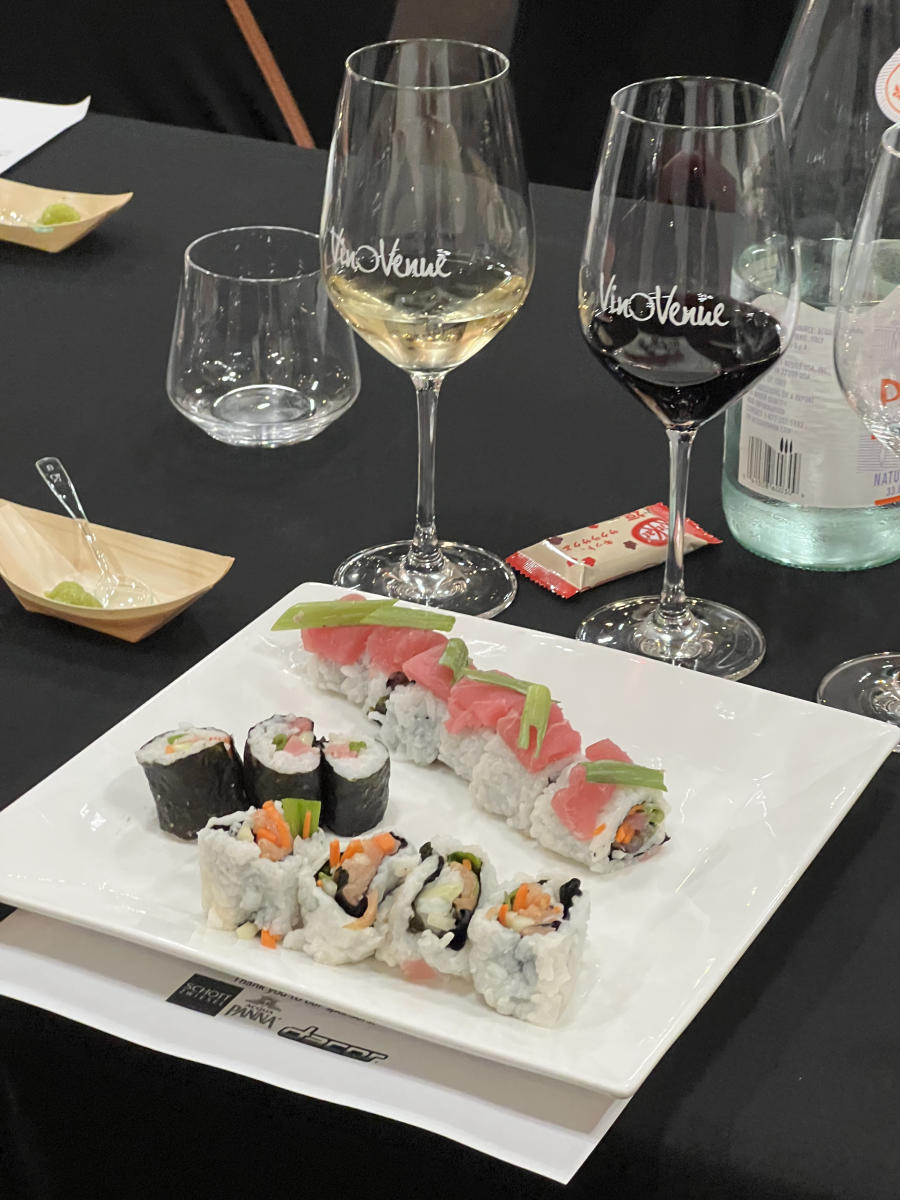 Vino Venue's sushi-making cooking class offers a tantalizing glimpse into the world of Japanese cuisine. With its commitment to providing top-notch instruction, premium ingredients, and a memorable atmosphere, this experience is perfect for both sushi aficionados and those eager to embark on a culinary journey. Therefore, if you're seeking a unique and engaging activity in Dunwoody, look no further than Vino Venue's sushi-making cooking class – where the art of sushi comes to life in the heart of Atlanta.
Check out the incredible classes at Vino Venue or renting the restaurant out for your next event! Stay updated on their new offerings at @VinoVenue
Follow @DiscoverDunwoody on TikTok, Facebook, X, Instagram to learn more about what Dunwoody has to offer, just minutes from Atlanta.
Check out Vino Venue's Upcoming Classes This Fall
Thursday October 5th 7-9 pm Bar Tastings: Our tasting fee for the Bar Tastings ranges from $25 to…
Designed for the culinary enthusiast, whether you're a seasoned cook or brand new to the kitchen…
Discover the best of the Basque Country one bite or sip at a time with admission to Vino Venue's…