Find Gifts Above Atlanta... Beyond Their Expectations!
Dunwoody Delivers Memorable Gifts for Everyone on Your List
The holiday season is in full swing in Dunwoody, and we bring you good tidings from our festive shopping scene. You're only one shopping day away from checking off every recipient on your holiday gift list! Forget the usual frenzy of shopping in circles for hours on end. This year, our gift guide has all the ideas you need to become known as the holiday hero. From memorable experiences to treasured keepsakes, your gifts will be this season's standouts.


For Your Childrens' Teacher(s)
This holiday season, show your gratitude for the teacher shaping your child's learning journey with a practical yet fun gift from Enchanted Forest in Dunwoody. Visit this personality-packed local boutique and browse their collection of SCOUT tote bags. Known for their versatility, durability, and fashionable prints, these totes are a thoughtful gift that your favorite educator will appreciate year-round.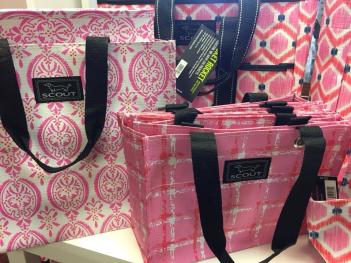 Another stellar gift option at Enchanted Forest is a stylish Swig cup. Perfect for the busy teacher on the go, these cups keep a drink hot or cold for hours and come in a variety of styles from tumblers to coffee mugs to stemless wine glasses.
Perhaps the best part of a visit to this neighborhood gift shop is the friendly and helpful staff. Don't be shy about asking for their recommendations; you just may get a few other gifts checked off your list!


For Your Mom
Ahh… spa. Mom deserves an afternoon of relaxing self-care, and Dunwoody is the perfect setting to unwind. Make her an appointment at Woodhouse Dunwoody to indulge in a massage, a facial or a mani and pedi. There's nothing like a rejuvenating spa service in a serene setting to show her how much you appreciate her.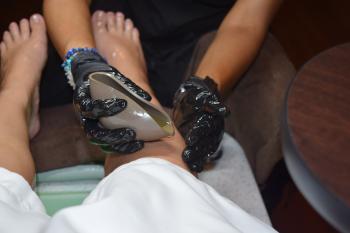 After a morning of pampering, enjoy a gourmet lunch together at nearby local favorite E. 48th Street Market. It's no secret that the gift of time with her kids is on every mom's holiday wish list, and this classic Italian market is a treat for all of the senses. The cheerful sound of conversations among friends, beautifully displayed gourmet groceries, and the aroma of fresh bread baking will provide the perfect environment to slow down and take a break from the hustle and bustle.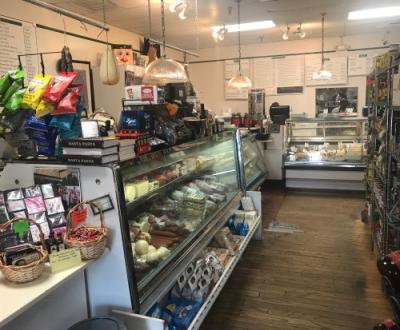 Enjoy a culinary journey through their seasonal menu of flavorful soups, salads, sandwiches, pizzas and more. Sip a carefully crafted latte or select your favorite from their impressive selection of local craft beers and unique wines, and raise a glass to the woman who raised you.


For Your Significant Other: Female
The leading lady in your life deserves a special treat this holiday season, and Dunwoody is just the place to find the perfect gift. Whether it's a thoughtfully selected experience or a heartfelt keepsake you're looking for, we're delivering gift ideas that will win you major points.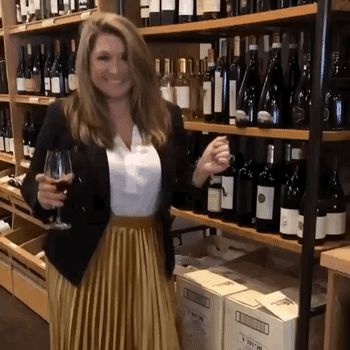 If her love language is quality time, surprise her with a wine class or a cooking class at Vino Venue. Learning something new alongside someone you love is the stuff memorable holidays are made of, and there's something exquisitely romantic about a date night that's centered around great food and wine. Choose from unique themes like "Classic Cut Series: Ultimate Steak Night" and "Global Cooking and Wine Pairing Series: Under the Tuscan Sun", and let the fun begin. Book your desired class on the website or purchase an online gift certificate and let her choose a class from the event calendar.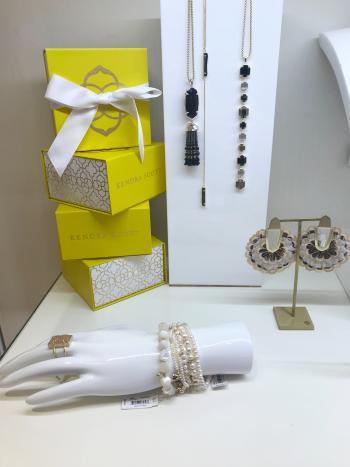 For the gal who loves to accessorize, visit Perimeter Mall and allow the experts at Kendra Scott to guide you to the right piece of jewelry. This popular jewelry brand is known for appealing to a wide variety of customers, and you'll find a range of styles from classic to daring and price points from fifty dollars to five thousand. For something truly unique, customize a piece of jewelry at the innovative Color Bar. Choose the metal, shape, size and stones to create a wearable keepsake that's as original as the woman wearing it.


Teenage Daughter

If the thought of buying your teen a gift makes you want to pull your hair out, we get it. It can be challenging when you want to get her everything on her list but don't want to break the bank. Teenagers are hard to shop for, especially teenage girls and that's why we have the perfect gift idea for your picky teen this holiday season.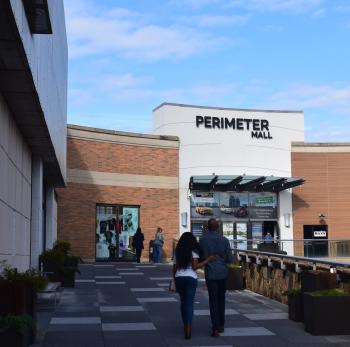 Why not let her pick out what she wants by getting her gift cards to her favorite stores? Perimeter Mall has over 150 retailers, so you are destined to find the stores she loves. From Urban Outfitters to Lululemon and from Kendra Scott to Bath & Body Works, there are plenty of options to satisfy all preferences.  Sometimes it's just easier to get a gift card and let her buy herself whatever she wants, so you know she is destined to get what she wants! Dunwoody has great boutique shops as well, perfect for stocking stuffers. From Village Threads, Enchanted Forest, Fabrik, you are sure to find the trendiest items for your teen.


Brother

Brothers, we love them as much as they annoy us. Sometimes finding the perfect present for someone whose favorite response is "I don't know what I want" can be tricky. So instead of buying a shirt, that he will never wear, get him something he will never forget: a season pass to Treetop Quest, Dunwoody's aerial adventure park!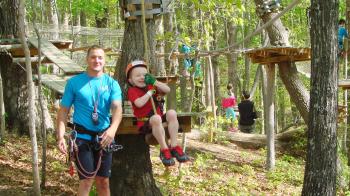 These courses are challenging, both physically and mentally, when maneuvering from tree to tree through obstacles and zip-lines. The season pass is for unlimited visits to Treetop Quest in Dunwoody and in Gwinnett, Philly, and Greenville parks during the 2023 season. Plus, the passes will give him 25% off anyone joining him. Perfect for your brother of any age.
For Your Significant Other: Male


Gift your beer-loving beau a trip around the world without leaving Dunwoody this year. Visit Cost Plus World Market and snag one of their seasonal "Beers of the World" gift sets, featuring a variety of nine unique libations from around the globe.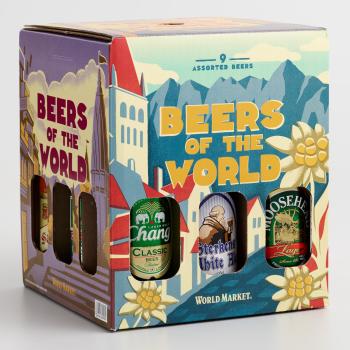 Pair it with a beer tasting flight set that includes four sturdy five-ounce pilsner glasses and a display paddle, and settle in for a brewery style date night at home.
If his brew of choice is coffee rather than beer, warm his heart and mug with a Chemex 8 Cup Glass Pour Over Coffee Maker. "Espresso" your love for him with this gift that will allow him to enjoy this trendy brewing method without leaving the comforts of home, and an added bonus for you is that the stylish design makes it pretty enough to display on the kitchen counter.
While you're at Cost Plus World Market, browse their dazzling assortment of holiday wrapping paper, gift bags and tags. When it's time to wrap gifts, you'll be so glad you checked this necessity off your list!


For Your Boss
Selecting a holiday gift can be a daunting task, and you may be asking yourself how to find an item that's memorable enough to stand out without being too personal.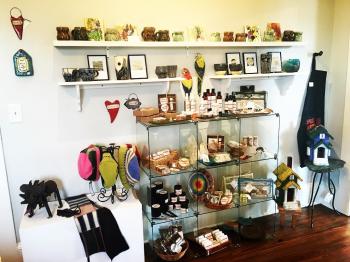 Show your boss that you put extra thought into his or her gift by visiting Spruill Gallery's Holiday Artists Market and selecting something that's truly one of a kind! Open now until December 23rd, the market is a stunning array of handmade gifts. You'll find everything from handcrafted leather goods to Christmas ornaments to jewelry to unique ceramic mugs and platters to adorn your holiday table.
Its location on Ashford Dunwoody Road makes it convenient to drop into Spruill Gallery on your lunch break, and we know your boss will appreciate the special touch of a unique gift that supports local artists.
Authors: Leah Economos & Madison Holtz