Finding delicious desserts in Dunwoody isn't a difficult task. With an abundanceof restaurants and award-winning eateries to choose from, there is no shortage of sweet treats this holiday season! Here's a snapshot of some of Dunwoody's tastiest morsels that you can take home for entertaining!
Alon's Bakery& Market: Known for its artisan breads, Alon's certainly does not miss the mark with its sweeter snacks!
Salted Caramel Apple Pie: After much success last year, Alon's is whipping up this tasty treat again this year! Locally grown Rome apples are cooked in salted caramel and butter, drizzled into pie shell and topped with a caramel meringue. If you like caramel and apples, this one is for you!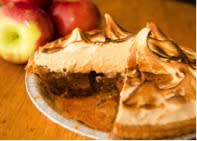 Midnight Cake: Indulge in Alon's famous chocolate cake. Silky white chocolate mousse sandwiched between three layers of moist chocolate cake keeps things light. Instead of an impossibly rich chocolate overload, each bite is reminiscent of sweetened cocoa powder and airy whipped cream.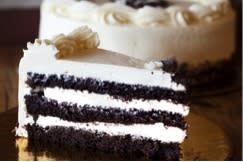 Café Intermezzo: This sweet spot inspired by European cafés serves up an amazing array of tasty meals and specialty beverages with the promise of a sweet surprise waiting at the end of the meal! Guests are greeted by a display case packed full of all the heart desires.
White Chocolate Raspberry Cake: Even the biggest dessert fans will grow weak at the knees at the sight of this sugary haven. Layers of cake, icing and raspberry filling will take your taste buds for the ride of their life!
The Cheesecake Factory: This popular spot is notorious for it's sweet selection! Visit the Dunwoody location at shopping hot spot Perimeter Mall, and treat yourself after a long day of retail therapy.
The Original with Fresh Strawberries: The Cheesecake Factory's options are overwhelming, but you can't go wrong with simple pleasure. Sweet, plump strawberry with each bite of rich, creamy cheesecake! It might be one of the less elaborate of the available recipes, but that hasn't taken this temptation down from it's number one most popular spot!