What began out of despair from severe tornado damage to many of Dunwoody's neighborhoods in 1998, has grown into a beautiful community celebration. The annual Lemonade Days Festival has truly lived up to its adopted mantra "When life hands you lemons, make lemonade." Almost a quarter century later, it is now one of the best family events in Atlanta. 
The Dunwoody Preservation Trust (DPT) holds its 23rd Lemonade Days Festival in Brook Run Park April 19-23, 2023. Since the early days as a fundraiser to get relief to those neighborhoods, this five-day festival now brings almost 30,000 community members together around incredible carnival ideas, food and beverage, a petting zoo (cue the pony rides!), and a Dunwoody Idol contest that promotes the homegrown talent among the community.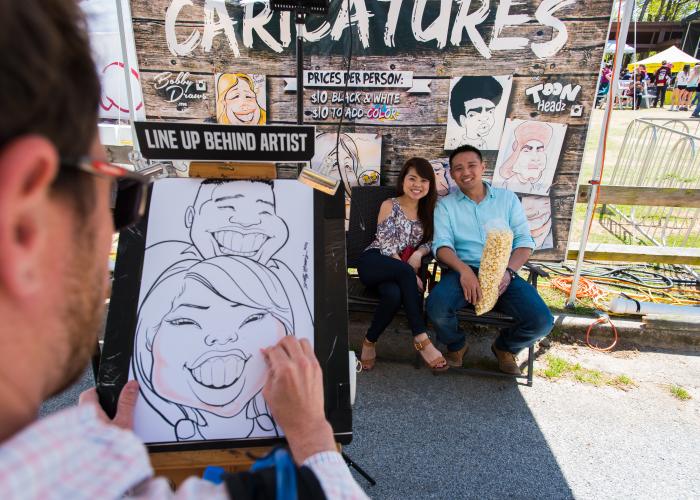 It's so woven into the fabric of the Dunwoody community that this year they are spotlighting parents who grew up going to the festival and who now take their children. "We would love to see these Lemonade Days legacies take a picture at our Lemonade Days photo booth with hashtag #LDaysLegacy," says Hope Follmer, 2023 DPT Lemonade Days Festival Director.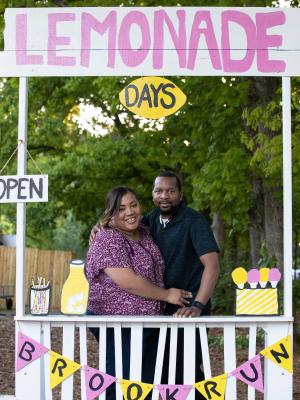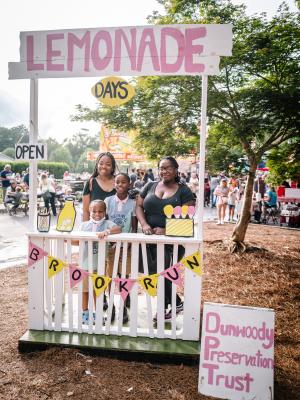 Those parents and kids can snag $20 wristbands for unlimited rides on Family Nights (Wednesday and Thursday) and for $25 (Friday through Sunday). Single tickets may be purchased for $1.25. "I see festival goers of all ages enjoying the rides each year," says Follmer. But she also enjoys "the excitement and smiles on the faces of children and grandchildren while they enjoy the carnival atmosphere and take in the awesome food, sights and sounds of a beautiful day at the park."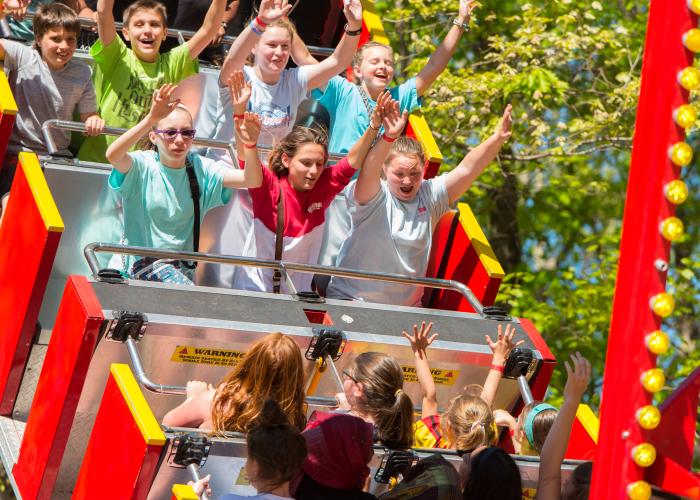 This family-friendly extravaganza put on by DPT, includes kids in other ways too: Since 2016, the festival t-shirt design each year has been selected by a panel of judges from up to 300 entries from the Peachtree Middle School art department. The final design was chosen in the first weeks of March.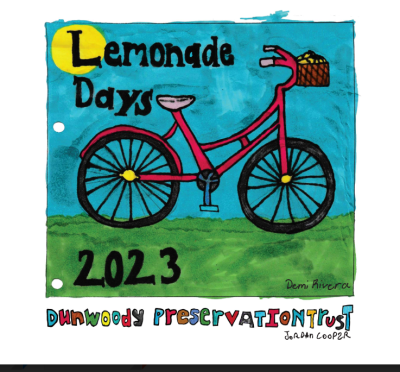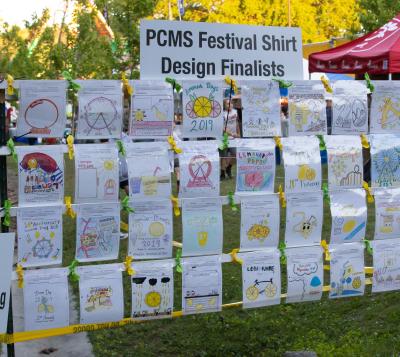 And how do kids and teens enter the Dunwoody Idol contest? While Lemonade Days has become one of the most popular events in Dunwoody and one of the highlights of the city's calendar, the Dunwoody Idol Contest Saturday April 22, 2023, at 6pm is the can't-miss event of the festival. 
"Ten singing finalists will compete live, singing with a professional band, and a panel of judges will award the 2023 Dunwoody Idol winner and a runner-up," shares Follmer. "A crowd favorite will also be chosen by audience vote."
Follmer adds: "The Dunwoody Idol winner will be awarded a full-service session of professional recording time to produce one finished track, a featured appearance at a young artists musical review to be staged at a local venue in the fall, a spot in the Dunwoody Homeowners July 4th parade and will sing the national anthem at the parade end. In addition, the winner will be invited to return as a featured performer on the 2024 Lemonade Days Festival stage."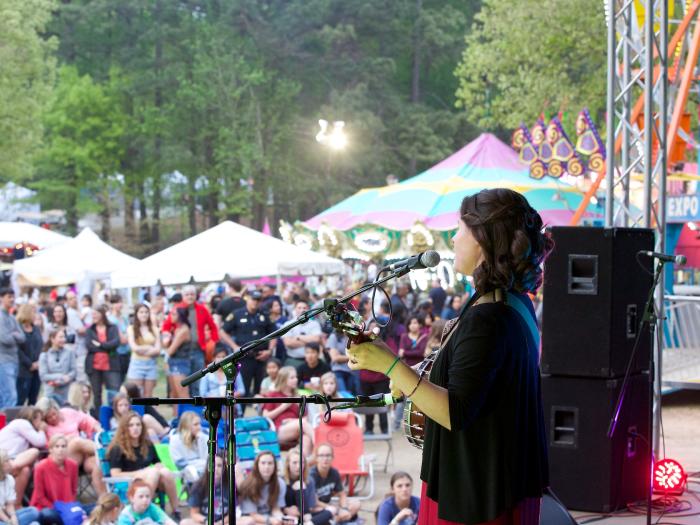 Last year, the DPT introduced an Honorary DPT Ms. Lemonade Days Queen. And children were not the only festival goers who enjoyed snapping a pic of themselves with the 2022 queen. Find out who it will be this year in person.
Local foodies will love all the concessions at Lemonade Days Festival. "We have local favorite Mad Italian back again," says Follmer. Other tasty local vendors include Chick-fil-A, Greek Tavern, Grass Vegan BBQ and Soul Truckin Good. Sweets treats can be found at Country Cabin Ice Cream Sweets, Repicci's Ice and King of Pops.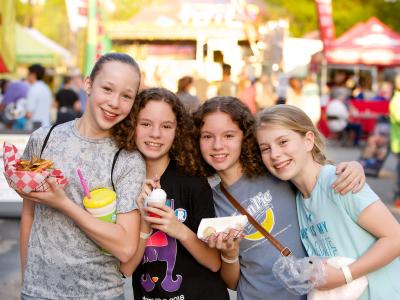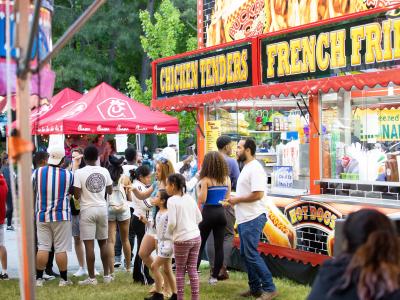 National Cheese Fries Day happens to fall on April 20, 2023, this year too. Don't miss getting your cheese fries that day at Roy's Royal Dogs.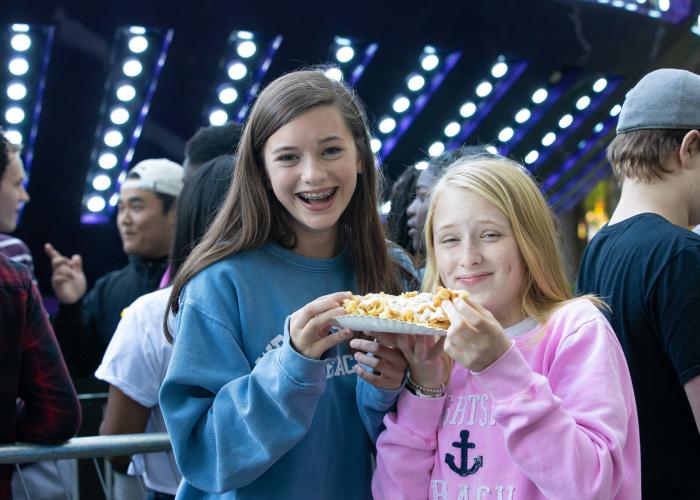 If all this family fun wasn't enough to bring you out, the Lemonade Days Festival is also the only fundraiser of the DPT, with profits going to the continued rehabilitation and maintenance of the historic facilities around Dunwoody as well as numerous community events, educational programs for children and adults and Dunwoody's only history camp for kids. Just by enjoying the sunshine, you can give back to the Dunwoody community. 
Lemonade Days Festival Hours of Operation:
Wed., April 19, 4pm-10pm
Thurs., April 20, 4pm-10pm
Fri., April 21, 4pm-10pm
Sat., April 22, 10am-10pm
Sun., April 23, 12 noon-6pm
Looking for somewhere to stay for this five-day festival? Check out one of our nine hotels in Dunwoody to stay close to all the action! 
Visit: https://www.discoverdunwoody.com/stay
For more information about Lemonade Days, please go to http://dunwoodylemonadedays.org. Weather updates will be provided on Twitter @lemonadedays.