Go with us behind the curtains of Dunwoody's community theater, the Stage Door Players… no tickets necessary.

Act 1: About the Theater
For over 40 seasons, the Stage Door Players continue to produce a full season of entertaining works to captivate audiences of all ages. Founded in 1974 as a Community Improvement Project of the Dunwoody Woman's Club, Stage Door Players has come a long way since its humble beginning.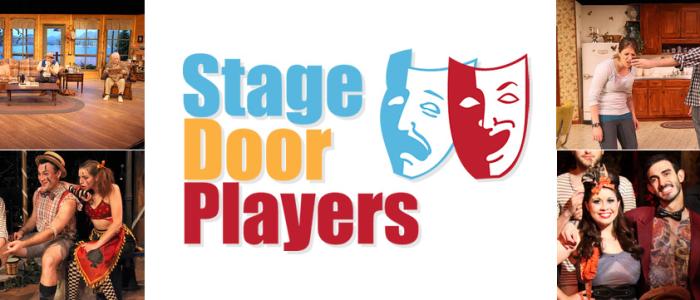 The theater produces a six-show mainstage season, along with special events throughout the year. Using their platform to also teach, the Stage Door Players will debut Stage Door, Jr., a special series of Saturday productions for children in the spring of 2017. To educate today's youth on the issue of bullying, the theater will again perform the anti-bulling play Unnecessary Monsters at local schools. These among other initiatives make Stage Door Players a beloved part of the Dunwoody community.  
Act 2: The Lead
Robert Egizio, Producing Artistic Director, has been involved with Stage Door Players since 2003, when he directed and choreographed Dames At Sea. He continued to excel with other productions, many of which received recognition from surrounding theater groups. In 2005 his accomplishments secured him a leading role as the first full time Producing Artistic Director in the theater's history.
Robert is cast in several roles including director, producer and performer. Many months of reading and researching scripts lead up to the selection of a season and from time to time, he has the ability to stand underneath the stage lights. As an actor, one of his favorite times on stage came recently as he played Felix in the Stage Door Players' production of The Odd Couple. While the selection process is indeed a lot of work, theater enthusiasts can continue to look forward to an impressive season under Robert's direction.
Act 3: The Rising Action
Shakespeare's romantic comedy The Taming of the Shrew inspired the Broadway musical Kiss Me Kate, and (lucky for us!) has made its way to Dunwoody, Georgia this summer. Kiss Me, Kate is a show within a show and each cast member's on-stage life is complicated by what is happening offstage—resulting in a hysterical battle of the sexes. The Stage Door Players proudly present their rendition of Kiss Me Kate July 15th through August 7th and this is sure to be the icing on the cake of another terrific season.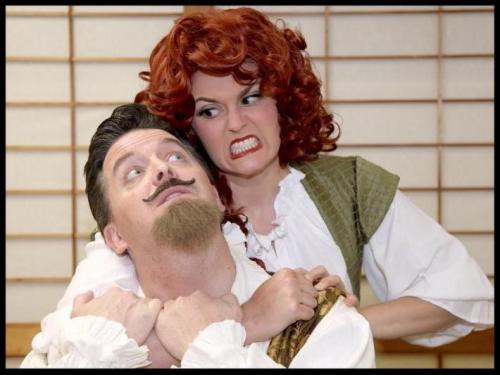 Final Act: Go See A Play
Whether you are in need of a girls night out or a date night with that special someone, the Stage Door Players set the scene for a great night out in Dunwoody. Performances are Thursdays through Saturdays at 8pm and Sundays at 2:30pm. Single tickets are on sale now at the box office (770-396-1726) or online at www.stagedoorplayers.net.