Milkshakes are a summer staple. They're the liquid version of ice cream, so you can have dessert with your meal. They cool you off from the summer heat. They're a source of love and happiness. Kids enjoy them, and adults do too. Milkshakes bring people together - they brought you to this blog, didn't they? And best of all, they come in many glorious flavors and forms. All you have to do is look for them. Well look no further milkshake lovers, this one's for you.
You can pretty much go anywhere to find your basic milkshake. You know - chocolate, vanilla, cookies and cream, and strawberry. Those are great and all, but you only live once. Here in Dunwoody we believe in elevating things. We have the milkshakes if you have the time and the appetite. Here's where to find the dreamiest and creamiest next time you are in town:
 
The Cowfish Sushi Burger Bar
This restaurant is as unconventional as they come and their milkshakes are no different. Imagine your favorite decadent desserts in milkshake form, then come here to taste them! Their milkshake menu truly serves as a bucket list of sorts for both kids and adults. Here are some of their most mouth-watering shakes: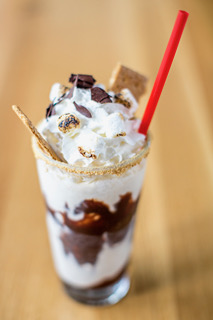 The Gimmie More S'more Shake comes with hand-spun vanilla bean ice cream with double dark chocolate, mallow cream and crunchy graham crackers.
 
Lemon Meringue, anyone? This one is vanilla ice cream, lemon pie, graham crackers and marshmallow meringue all conveniently packaged in a cup.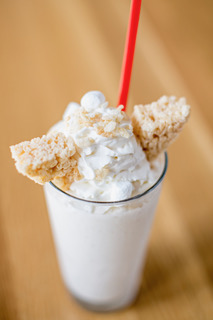 This is the Marshmallow Crispy Treat. Rice Krispies and mallow cream blended with vanilla bean ice cream make up this incredible creation. And it's topped with crispy rice treats for the perfect finish.
Alcoholic Shakes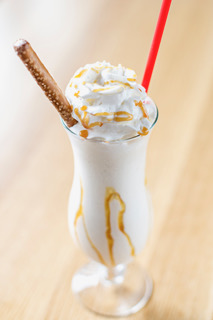 The Jim Bean: Take a Jim Beam, add ice cream, malt, caramel and a pretzel rod. So simple, yet so brilliant.
 
Peanut Butter Nana Time: Great name, isn't it? This shake is even better. This one comes with Smirnoff Vanilla Vodka, banana liqueur, ice cream and fresh peanut butter cups.
Pictured here is the Buttered Rum Pecan Spike Shake made with dark rum and roasted butter pecans. In a word: indulgence.
 
Shake Shack
It's in their name. Shake Shack offers fun, seasonal shakes, concretes, cups, and cones. Unique to Dunwoody is the Pecan Pie Oh My  concrete. So technically it's not a milkshake, but honestly why discriminate? The Pecan Pie is a special flavor that can only be found at our Perimeter Mall location. It features vanilla custard with a slice of H&F Bread Co. Pecan Pie. If this concrete was a song it would be "Georgia On My Mind."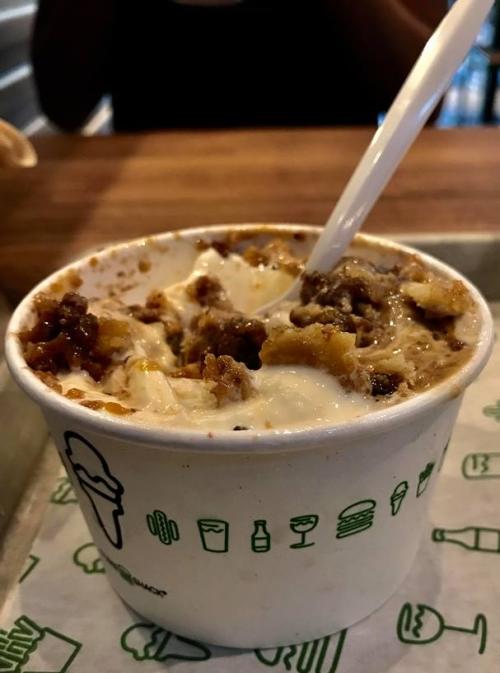 Another reason we just had to include this milkshake alternative is because 5% of sales from the Pecan Pie Oh My concrete support Camp Twin Lakes, a non-profit that provides year-round camp experiences for children with serious illnesses and life challenges. That takes the guilt right out of ordering this and replaces it with double the fuzzy feeling.
 
Other Cool Treats
We just gave you plenty of options to escape the summer heat. Now treat yourself to the coolest dessert of the season. Shake things up from the usual with a visit to Dunwoody. You'll discover that we are a pretty sweet destination.