Summer is coming to an end, and the weather (while still hot) will soon be cooling off. It's time to figure out your end of summer, go-to outdoor spots in Dunwoody! When it comes to parks, we have a number of great options, perfect for any occasion. While many of them are near one another, each has its own unique qualities. So, we built you a little roadmap to make sure you're getting the most perks out of the parks in Dunwoody!
First Stop:
Dunwoody Park
5321 Roberts Drive/5343 Roberts Drive
35 acres
Next Closest Park: Vernon Oaks Park (1.8 miles)
How to Remember: Dunwoody Nature Center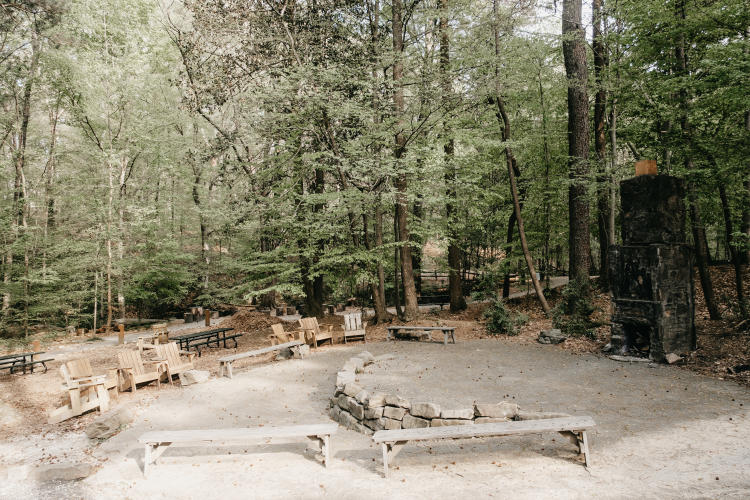 Dunwoody Park
Hiking trails: ✅
Baseball fields: ✅
Playgrounds: ✅
Nature Center: ✅


Dunwoody Park has just about everything you need for a quick getaway full of fun. Ideal for families with children of all ages, the Nature Center shows kids how much fun it can be to get outside, exercise, and even learn something new. Where else can you be a part of a living lab that is accessible to everyone? Have a day full of fun adventure, all before settling down for some rest and relaxation in the amazing hammock garden.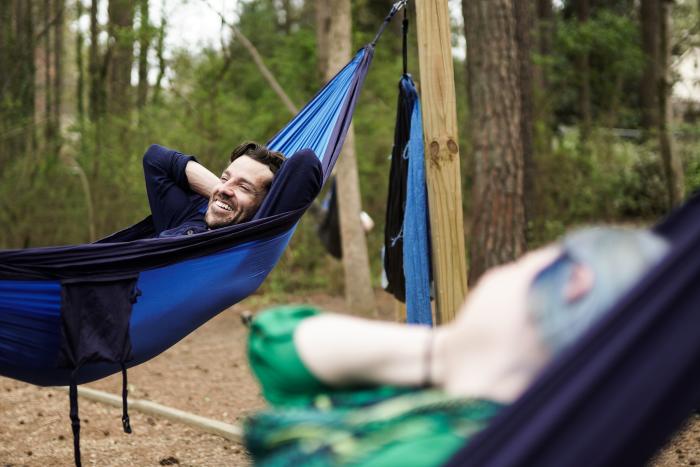 Next Stop:
Vernon Oaks Park
Corner of Vernon Springs Drive and Vernon Oaks Drive
5 acres
Next Closest Park: Donaldson-Bannister Farm (1.3 miles)
How to Remember: Original spring house
 
Vernon Oaks Park
Are you actually from Dunwoody if you've never been to Vernon Oaks Park? This hidden treasure is a unique pocket park enjoyed by those in the know. The park's quiet and serene setting makes it perfect for relaxing outside. Adding a professional tip: The park's original stone spring house - built by area settlers - will make you feel like you're a Craigh na Dun, perfect for those looking to live out their Outlander fantasy.


Next Up:
Donaldson-Bannister Farm
4831 Chamblee Dunwoody Road
3 acres
Next Closest Park: Georgetown Park (0.6 miles)
How to Remember: Historical landmark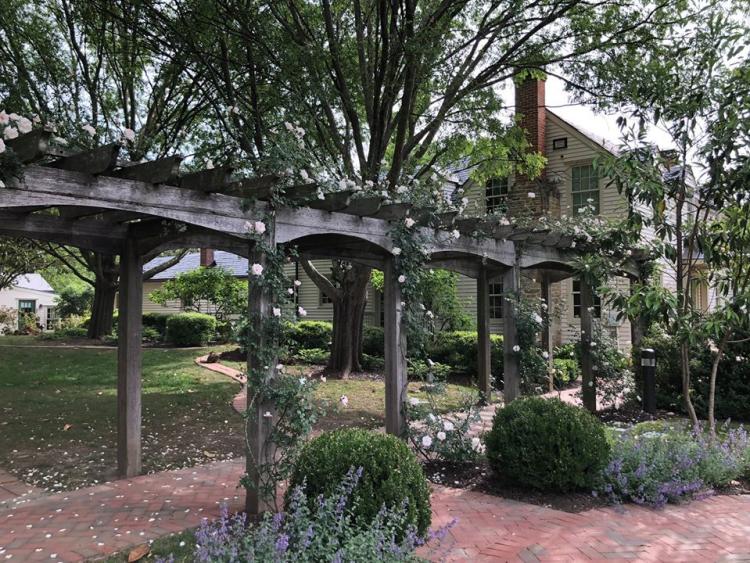 Donaldson-Bannister Farm
The Donaldson-Bannister Farm has rooted itself in Dunwoody lore since the 1870s. Leave your worries in the parking lot and stroll through time via lush grounds decorated with ornamentals and hardwoods. The tranquil resting areas around the fountain are wonderful for individuals or groups. While the farm grounds are accessible to the public every day from sunrise to sunset, the historic farmhouse requires a scheduled appointment ahead of time.
 
Park No. 4:
Georgetown Park
4400 Dunwoody Park
3 acres
Next Closest Park: Pernoshal Park (0.5 miles)
How to Remember: Grand gazebo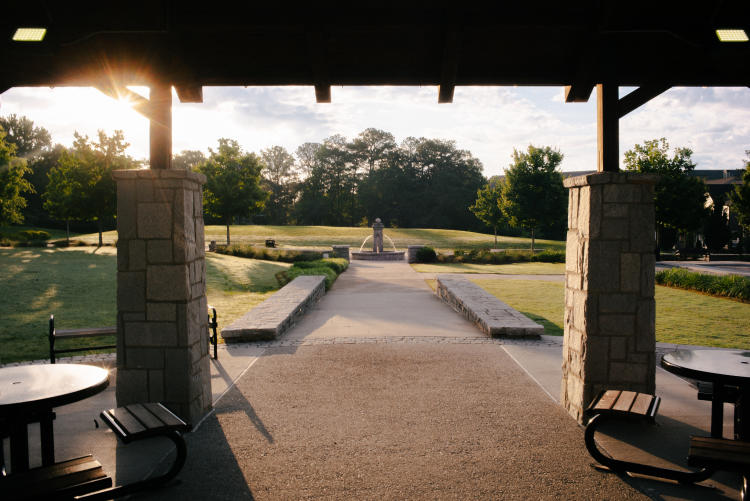 Georgetown Park
Come for the hiking trail. Stay for the charm. This beautiful park is the perfect size for a relaxing day trip. Its center square revolves around a grand gazebo, bocce ball courts and artisan fountain. (HINT: It's perfect for Instagram.) If you're coming with kids, you're set as well, as the park has its signature playground to keep them entertained for hours. This park adds old-fashioned charm to a bustling city.
 
What's Next:
Pernoshal Park
4575 North Shallowford Road
5 acres
Next Closest Park: Brook Run Park (1.3 miles)
How to Remember: Pickleball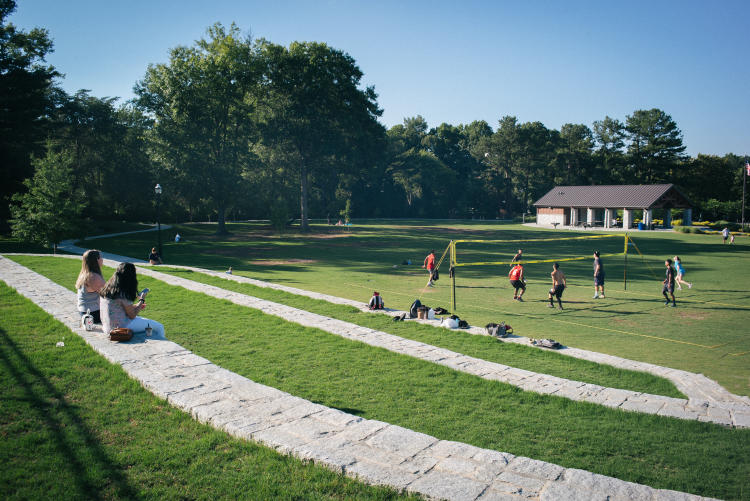 Pernoshal Park
Pernoshal Park is basically any college's dream quad. Beautiful, spacious grass perfect for picnics and lounging. A new pavilion ideal for a party or family gathering. And to top things off, it's great for burning calories too. With multi-use trails that connect to Brook Run Park, a basketball court AND a pickleball court, you could say Pernoshal Park is a pretty big...dill.
 
The Main Attraction:
Brook Run Park
4770 North Peachtree Road
110 acres
Next Closest Park: Windwood Hollow Park (1.2 miles)
How to Remember: Dunwoody's largest park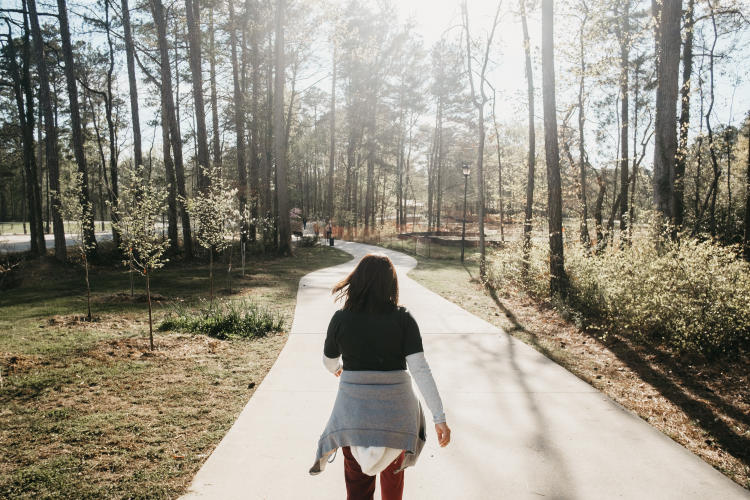 Brook Run Park
Brook Run Park is not only the biggest park in Dunwoody, it's the biggest park in the region. That's a lot of room for activities! This signature park features a large playground, 2-mile loop multi-use trail, skate park, dog park, community garden, and event pavilions. What's more, Brook Run has enough to keep any family entertained for hours, if not days. TreeTop Quest and self-guided obstacle courses will satisfy anyone hungry for fun, and the nationally renowned food trucks at Food Truck Thursdays can feed everybody else.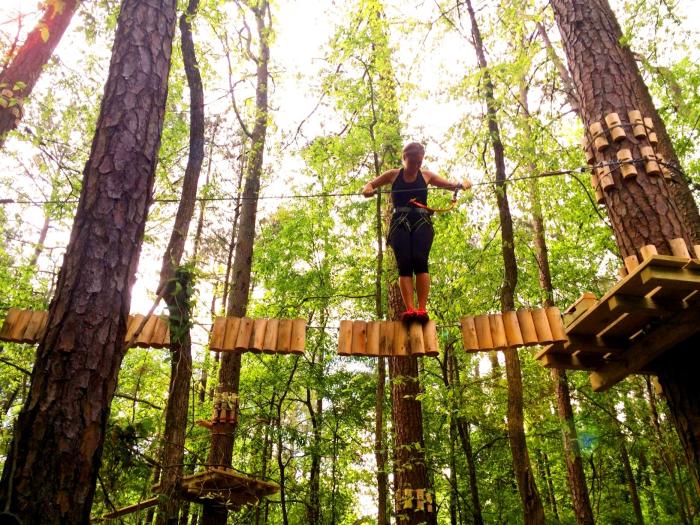 One Last Stop:
Windwood Hollow Park
4865 Lakeside Drive
11 acres
How to Remember: Green park equipment
 
Windwood Hollow Park
Windwood Hollow Park stands out for a number of reasons. First, you can't miss its bright lime green playground equipment that'll have your kids running as soon as they see it. Second, it has a ton of options for activities: the playground, two tennis courts, a picnic pavilion, nature trails and an open meadow for free play. And in the lake-scaped reservoir that provides a scenic backdrop for your joggers, you're sure to lose your rings on your Apple Watch. Finally the park is rarely crowded and with the shaded pavilion being close to the play area, you can sit back and relax while your kids wear themselves out.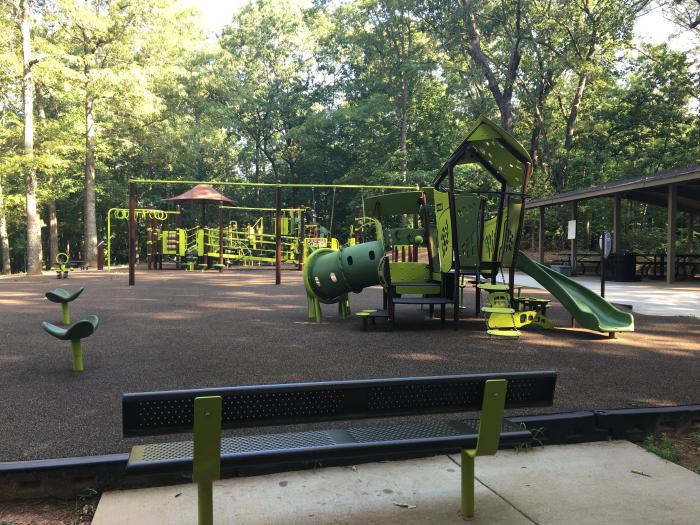 Get out and explore the great outdoors in your own backyard
With warmer weather on its way and kids itching to get out and play, we want to see how you take advantage of the #PerksOfParks in Dunwoody. After all, Dunwoody is having a comeback. And when you're ready, you should too. Download or print this Dunwoody Parks Checklist and fill it out to keep track of your progress, and to share it with us!