Earth Day is always an ideal opportunity to pencil in some much needed community service and time outside. Sadly we don't do nearly enough to take care of this beautiful planet, but the good news is that it is never too late to start!
Here are some upcoming ways to show your appreciation for planet Earth in Dunwoody, Ga.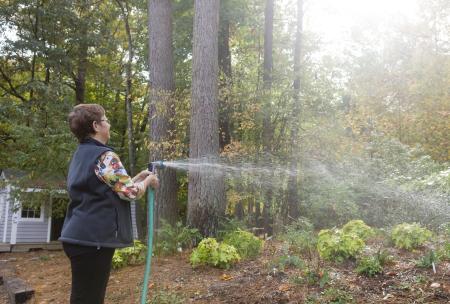 Attend the Earth Day Celebration at Brook Run Park: April 22 
The Dunwoody Nature Center, Infinity Yoga and the Atlanta Astronomy Club have come together to celebrate this wonderful planet we call home with a FREE Earth Day Celebration. Starting at 7pm, find your inner peace and partake in a community yoga class suitable for the whole family and experience levels. Namaste. After finding your center, gather on the field and grab a grassy spot to sit to enjoy a night of stargazing. When was the last time you counted the stars and searched for constellations? Use this time to unplug and take in your surroundings, you'll be glad you did. 
Roll up your sleeves for some stream cleaning and paint recycling: April 23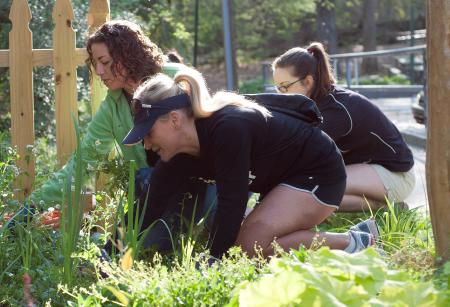 The Earth Day festivities continue in Dunwoody with a stream clean-up on Saturday, April 23 from 9:00-11:00 a.m. Volunteers are asked to meet at Dunwoody's newest park, the Park at Pernoshal Court, in work clothes, boots, bug spray, and sunscreen. Gloves, tools, and trash bags will be provided for all as they work together to clean portions of Nancy Creek located just behind the park.
If you're looking to fill your Saturday with even more community service, then head over to the Dunwoody Nature Center that same day for some paint recycling. How effective is paint recycling, you may ask? Latex paints often end up in landfills. Chemicals leached from this paint can have harmful effects on soil, air and water. Innovative paint disposal operations, such as the Atlanta Paint Disposal, separate, bulk and filter the paint to produce a reusable paint product. They also donate large quantities of paint to community beautification projects. Their largest quarterly donation goes to the Graffiti Task Force of Atlanta.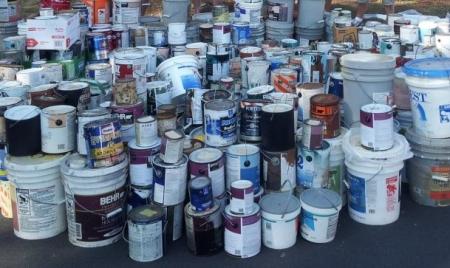 The Earth Day paint recycling event is part of a larger effort by the Nature Center and the City of Dunwoody to encourage environmentally-friendly behavior. For a fee of $1 per gallon (cash only), volunteers can drop off any unwanted paints and promote healthier air and water quality in the process. This event will run from 10:00 a.m. until 4:00 p.m. 
Attend the fun-filled Grand Opening of the Park at Pernoshal Court: April 29 
This isn't your traditional park opening. Yes, there will be a ribbon cutting ceremony and tree planting, but there will also be yoga, a movie screening on the field, and food trucks! The event will take place on Friday, April 29 from 4:00-9:30 p.m. which means the whole family can attend. The kids are sure to be occupied all evening long with bean bag games, face painting, a large Connect 4, and a large chess/checkers board! Big kids can get in on the fun too. A HORSE tournament will take place on the park's basketball courts and soccer will be played on the large open field. A bike loop ride for all ages will be available as well. For complete details, click here.
Become one with the great outdoors: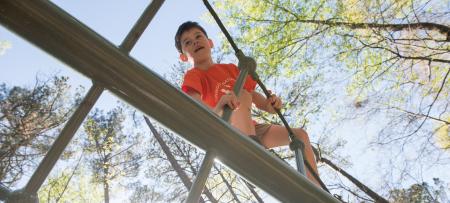 Some of Georgia's best outdoor treasures lie right outside Atlanta. Here in Dunwoody, we have 170 acres of public parks from which to choose. You can fly high among the trees at Treetop Quest, our zip-lining attraction located in Brook Run Park that stretches more than 200 feet and features adventure courses that are up to 55 feet above the ground! Alternatively, you can stay on the ground and explore wildlife along the wetlands boardwalk at the Nature Center or take in Mother Nature while reclining in their hammock garden. There are plenty of nature appreciation opportunities in Dunwoody. All it takes is a visit to explore them all!