For the lucky ones who get to call Dunwoody home, it's been quite a decade. So many highlights, so many things to celebrate, so much untapped potential.
Let's kickoff the new decade and broaden our Dunwoody horizons. Where to eat, shop, exercise; you've got your favorites. Here's a list of some of ours.
 
Restaurants

Moondog Growlers
5064 Nandina Ln
(770) 390-0660
It's known as the unofficial "Dunwoody Community Center" for a reason. Go for the people; stay for a beer. Moondog can say that because it's nearly impossible to go without knowing somebody already there.
Constantly rotating its beer and food selections to reflect what's happening outside of the city, Moondog is always hosting various local events within its walls - everything from charity events to parties.
 
For those who have already tried Moondog Growlers, have you been Porter BBQ & Brewery yet?

Porter BBQ & Brewery
5486 Chamblee Dunwoody Rd
(678) 580-1710
Brews & BBQ go hand in hand, and thanks to Dunwoody's newest brewpub, you can get your hands on them too. Porter BBQ & Brewery is a one stop shop for our three favorite B's: bourbon, beer, and BBQ. (Sorry, Beyonce.) To take your meal to the next level, pair the aforementioned deliciousness with some of their Mexican street corn, fried okra, or their bacon ranch potato salad. Then go ahead and save their address into Google Maps on your phone, because this one's guaranteed to become a new favorite.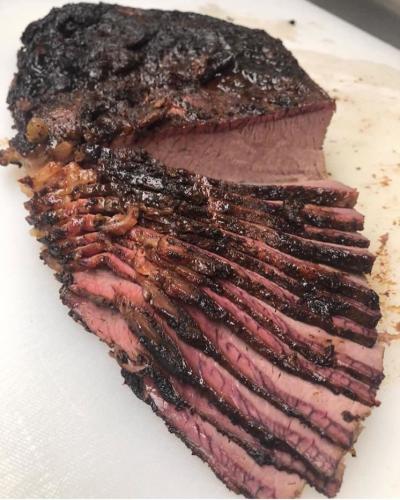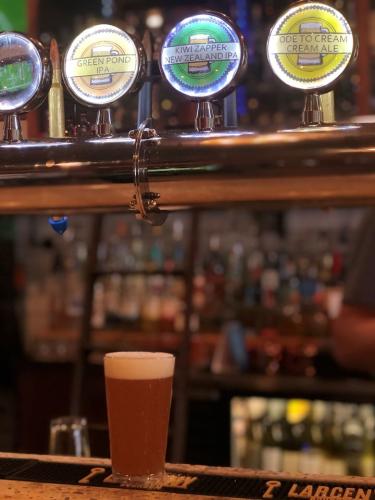 Zukerino Pastry Shop
2230 Cotillion Drive
(770) 220-1733
Zukerino is a wonderful family-owned staple in Dunwoody. When your sweet tooth acts up, find your way to Soula and Theo's Greek bakery for international pastries, cookies, cakes and pies.
When you walk into Zukerino, you can expect two things: great service and great taste. Also, if you're wondering about gluten-free options, then have you more than covered!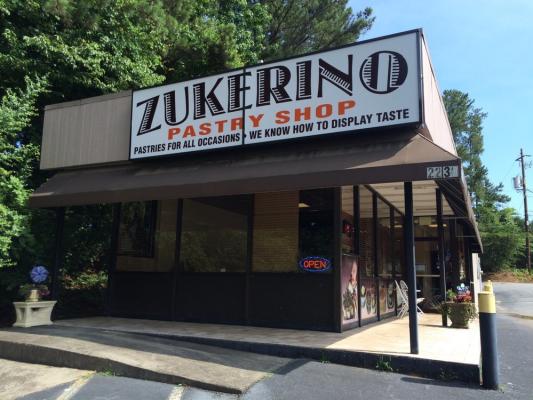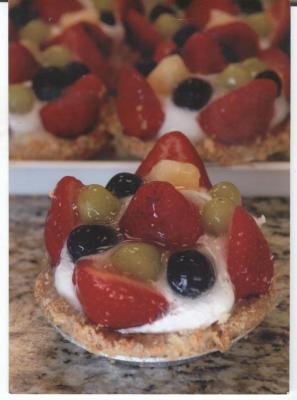 Shopping

The Enchanted Forest
5580 Chamblee Dunwoody Rd
(770) 399-1923
The Enchanted Forest is a perfect name for this beautiful store. Get lost in its splendor of gifts and treasures. For more than ten years now, loyal customers have found the perfect presents for friends and family.
The Enchanted Forest takes a lot of pride in shopping local, offering a number of items that are Dunwoody-specific, that you cannot get anywhere else. You'll know it's an Enchanted Forest product too, from the custom wrapping. It's a gift that looks great before it's even opened.
For those who have already tried The Enchanted Forest, have you tried Under the Pecan Tree yet?

Under the Pecan Tree
5482 Chamblee Dunwoody Rd, #27A
(678) 694-8704
Think of Under the Pecan Tree as Dunwoody's neighborhood general store where you can relax, chat with friends, and find that perfect gift for a special someone. Their collection is very tied to local brands and merchants, but they also take pride in finding gems better known outside of Atlanta - especially jewelry.
It's hard to walk past Under the Pecan Tree without doing a little window shopping. So, take the opportunity to go inside! Get an up-close look at their jewelry, accessories and home decor. You may even decide to rest in one of their rocking chairs.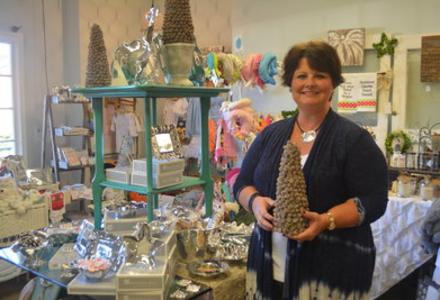 .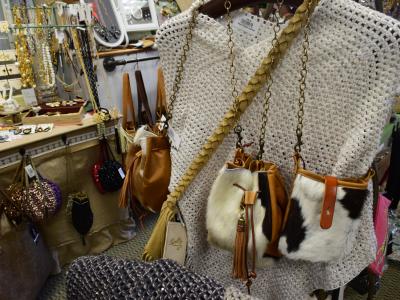 Outdoors

Dunwoody Nature Center
5343 Roberts Drive
(770) 394-3322
The Dunwoody Nature Center aims to inspire the love of nature and cultivate environmental understanding by providing lifelong environmental education. It is a living lab that is environmentally sustainable, inclusive and accessible to everyone. Explore 22 acres at your own leisure or attend a variety of events hosted throughout the year. The grounds include streamside trails for hiking, a shaded playground, and a one-of-a-kind hammock garden for relaxation.
If you're looking to get your feet wet, you should check out their First Saturdays series or their Friday Night Hikes. Both events are free for families, yet require pre-registration because spots fill up quickly. In late summer, don't miss their wildly popular Butterfly Festival.
For those who already frequent the Dunwoody Nature Center, have you tried Treetop Quest yet?

Treetop Quest
2341 Peeler Road
(770) 365-0356
2020 is as good a time as ever to test yourself, mentally and physically. With more than 60 obstacles and zip-lines, Treetop Quest Dunwoody's aerial park brings adventure right to your back door!
Plus, you can rest assured about any safety concerns. Each participant is outfitted with a harness, gloves and helmet. Older participants are led through a detailed briefing and practice session to ensure everyone understands how to operate their equipment before heading out onto the course. And if you want to bring your kids, they're welcome too! Treetop Quest has six different courses designed for children starting at age four.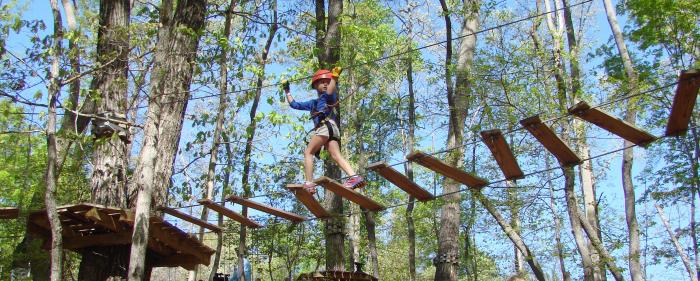 If you liked these recommendations,
are you following us yet?

There is so much to love about Dunwoody, and everyone has their favorites. We at Discover Dunwoody just want to help add to your list! Follow @DiscoverDunwoody on Facebook and Instagram to stay in the known on events, deals, and good eats! We want to see how you are starting the new decade so share your favorite moments with us using #DiscoverDunwoody on social media.