A simple glance at the corner of Ashford Dunwoody Road at Meadow Lane can motivate and reassure you. There you will the see the can't-miss Everything Will Be OK sign located at the Spruill Gallery. The gallery is widely associated with this sign, but it bears so much more for this community. It's a place where people go to express themselves, be enlightened, and relieve stress. You might not expect to find inspiration on the sight of a working farm, but that's just one of the many ways Dunwoody goes beyond the expected.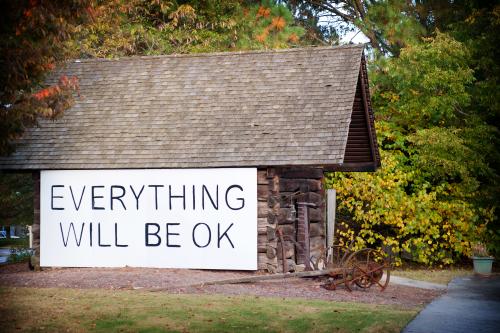 The Spruill Gallery, located in a historic 1867-1905 home is the beloved cornerstone of the Dunwoody arts scene. It recently closed during the summer of 2016 for an extensive renovation of its exterior and interior. The gallery is now re-open with an enhanced exhibit, gift shop, and event space better suited to serve visitors and the community alike. These renovations were completed in a sensitive matter because half of the Spruill Gallery's charm lies in its historic background.
Stephen Spruill was a Dunwoody pioneer who owned hundreds of acres of land in the area. When he married Mollie Lee Carter in 1889, he moved into a log home behind his grandparents' home near the current intersection of Ashford-Dunwoody Rd and I-285.
In 1905, he moved his wife and their 11 children into his grandparents' home which was originally built in 1867. He modified the home into the Victorian farmhouse it is today by covering original logs with wide boards. The house features a stone fireplace, oak floors and an ornately carved mantelpiece. Spruill's heirs donated the home, two outbuildings and 5.4 acres on Ashford-Dunwoody Road to the North Arts Center in 1991. The Arts Center agreed to move the home to the current location and to use it for educational art purposes.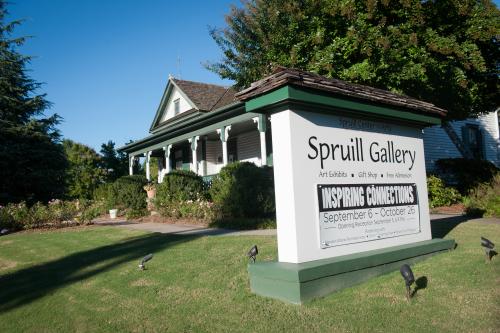 The main house and two outbuildings still stand in good condition while featuring a century's worth of phases and styles of Southern folk architecture. The gallery mounts four to six exhibitions each year to promote emerging artists, established artists, and local artistry as well. (You can easily keep up with their rotation of exhibits on display throughout the year by regularly checking our events calendar.) Make sure to plan a special visit during the holidays for their always spectacular Holiday Artists Market where you can find something for everyone on your list, and you too!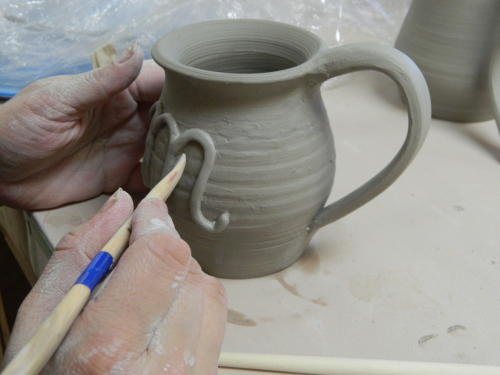 t's so easy to fall in love with something that is beautiful and uniquely you at the gallery - especially since it is one of the best locally-made artists' gift shops in Metro Atlanta! You can learn how to create everything from whimsical pottery, statement-making pieces of jewelry, captivating canvas interpretations and more by enrolling into the various workshops and programs offered at the Education Center. Maybe YOUR artwork will be housed at the Spruill Gallery next! Visit Dunwoody and leave inspired.