When it comes to special events, Dunwoody goes all out. Our destination slightly North of Atlanta is known for original festivals and parties that bring together the must-have elements for an unforgettable event: delicious food, creative cocktails and craft beer, live music, and beautiful scenery. Make memories and savor the season by attending one of the best events in Dunwoody this weekend. 
The incredibly popular Monarchs & Margaritas event will return on Saturday, April 29 at 6 pm. The event is a key fundraiser for one of the most magical places in our city: Dunwoody Nature Center. Although it's mere miles away from Perimeter Mall and our collection of nine unique hotels, the Nature Center feels worlds away from the hubbub of the city. The serene forest retreat features walking trails, pollinator gardens, a community playground, native plants, and wildlife along with the storied streams of Wildcat Creek. 
"Monarchs & Margaritas is a wonderful event that brings our community together over our shared love of the Dunwoody Nature Center and supporting environmental education right here in the neighborhood," says Dorie Wirtz, a member of the Dunwoody Nature Center's Board of Directors.
"It is a chance to enjoy the beauty of the park, connect with like-minded individuals, and celebrate how far we have come as an organization." 
The event is truly a feast for all the senses, featuring live jazz music by The Bourbon Brothers, a farm-to-table meal by Avalon Catering, bottomless margaritas and a selection of beer and wine. New this year, guests will enjoy a curated tequila tasting from Don Cosme Tequila. Attendees will also have the opportunity to purchase a nature-themed work of art created by a local artist, with a portion of the proceeds going to Nature Center. 
Get ready to raise your bid paddles high during the live auction that will conclude the evening.  Guests have a chance to be the winning bidder on items like a trip to Belize for chocolate lovers, an exciting luxury trip to experience the beauty of the American West in Jackson Hole, and the popular Golden Ticket raffle. That one allows the winner to select from three vacation destinations.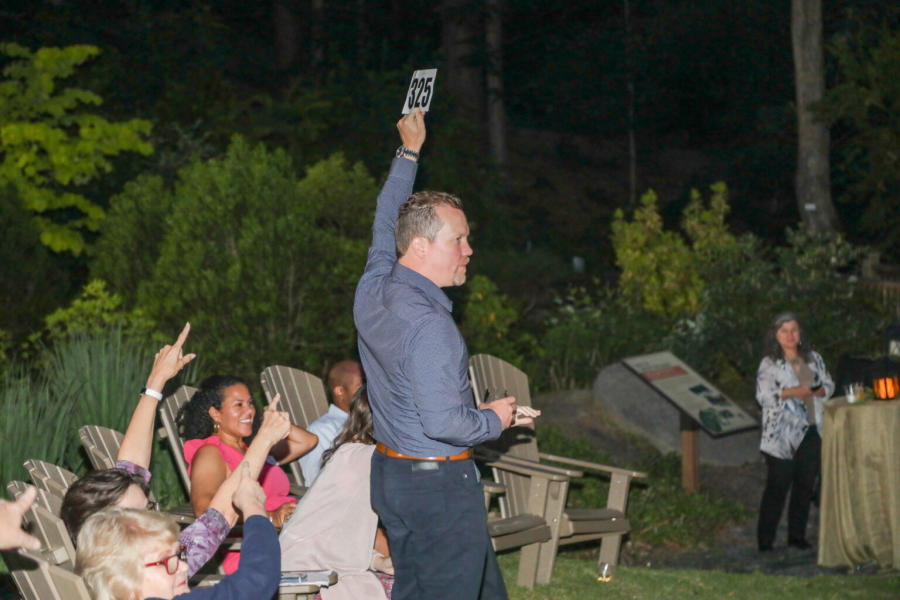 All proceeds from Monarchs & Margaritas will go directly to the Nature Center and provide support for community programs, aiding in conservation efforts around the park, and environmental education initiatives.
We expect this event to sell out so don't wait; purchase your tickets here and enjoy an evening under the stars. 
Not far from the Nature Center, neighborhood hangout and beer destination, Moondog Growlers will team up with Hue Designs ATL and Project Love Light to host their Art Market & Super Jam event on Saturday, April 29, 2023, beginning at 3pm. This event is a party for a good cause: attendees should bring canned goods and other pantry items to donate to Solidarity Sandy Springs, a community pantry that helps food-insecure families in the Perimeter area. 
"This event is about giving back to the community through charity donations, amazing music, beautiful artwork, delicious food and craft beer", Moondog Growlers operator Trey Various said.
More than 15 artists representing a variety of mediums will showcase and sell their wares. Expect to see truly original creations from tie-dye art to paintings to accessories for your four-legged friends. Dunwoody fan favorite barbeque restaurant Morty's Meat and Supply will be selling their tasty creations and Lagunitas Brewing Company will be selling their popular Lagunitas IPA at the event.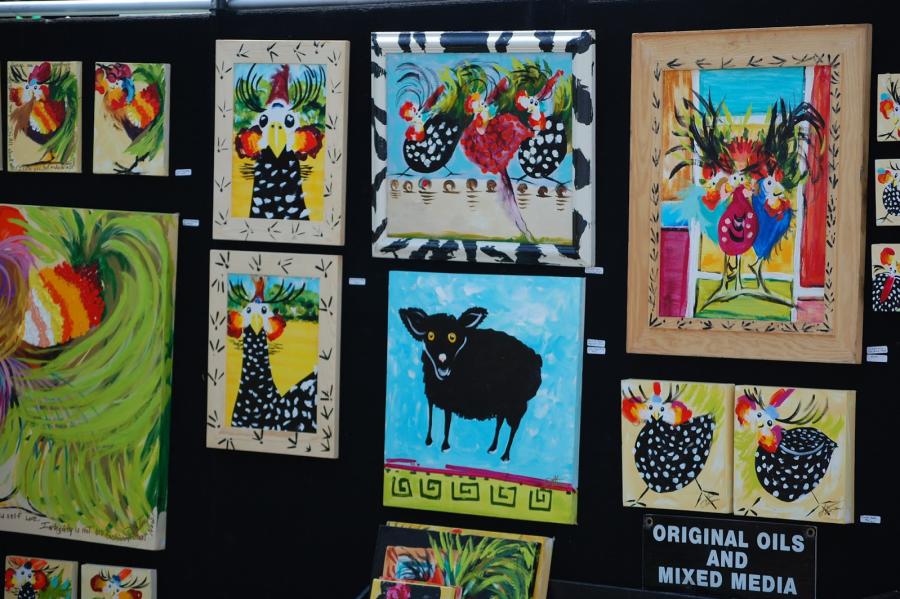 Live tunes will be played by local band F.A.A.F.O from 5pm until 9pm. The band is composed of members of Potch, Hive Mind, Frankly Scarlett and Voodoo Visionary, and frequent Moondog visitors have likely already enjoyed their one-of-a-kind sound that blends funk, Southern rock and jam band genres. 
Find more details about the Art Market and Super Jam.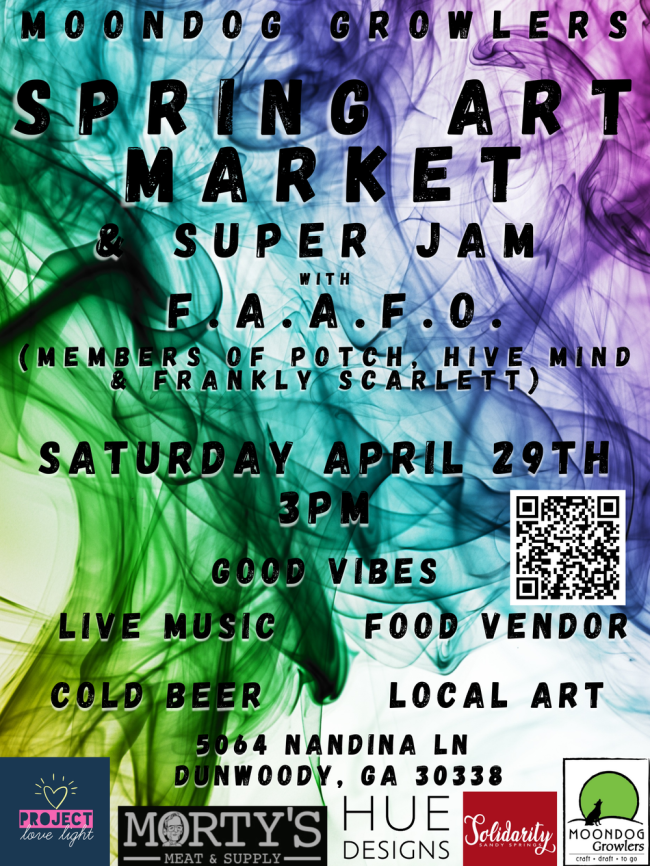 Don't you love learning that the upcoming weekend includes not one, but two Insta-worthy special events just minutes from Atlanta? Whether you're a longtime local or just passing through, we hope you'll check out these events and take in all that Dunwoody has to offer. You're always invited to make a weekend of it by checking into one of our nine unique hotels where the perfect blend of comfort and convenience will make you feel right at home. 
Which events are you planning to explore in Dunwoody this weekend? We would love to hear from you! 
Join the conversation on social and let us know what you think.  Let's connect on Facebook, Instagram, Twitter or TikTok.