Close your eyes and imagine the perfect Cinco de Mayo. We're willing to bet your dream fiesta includes a fun and festive atmosphere and delicious Mexican food and drinks, and we know just where to find all three. We're serving up our expert guide to the best Cinco de Mayo Mexican restaurants in Dunwoody.
Our variety of memorable Mexican restaurants lures foodies from near and far to our destination just above Atlanta. After you check out our list of must-visit places and can't-miss dishes, you may want to BOOK YOURSELF A ROOM and make a weekend of it. Cheers, amigos!
Chupito's Azteca Grille
This FRIENDLY NEIGHBORHOOD SPOT nestled in the heart of Dunwoody is the favorite of many locals. Expect to be welcomed like a regular, whether you claim a seat at the bar or gather with friends on the patio. Owner Darren Benda is often on the scene overseeing the preparation of his carefully crafted brisket recipe and getting to know the guests.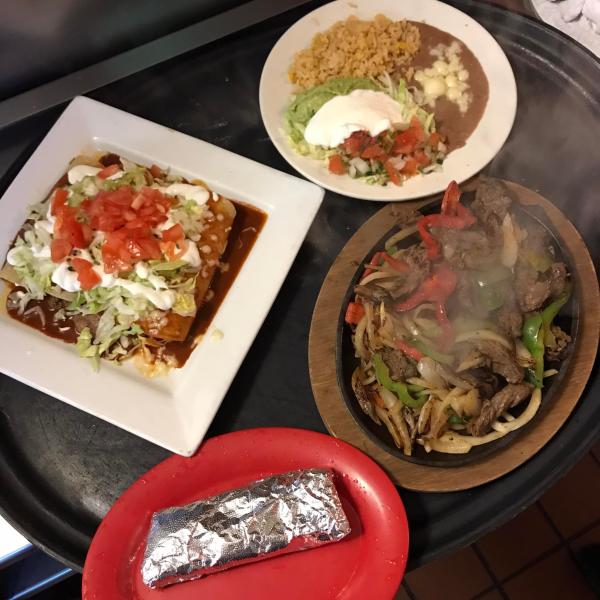 What to Order:
The juicy and tender slow-roasted brisket tacos are "the usual" order for many frequent visitors and are always met with rave reviews. If you're having a hard time choosing an entreé, try a little bit of everything with the Texas fajita quesadilla. It's made with steak, chicken and shrimp and piled with fajita veggies, pico and sour cream. You can't go wrong with a margarita, and Chupito's serves more than 35 different types of tequila so you're guaranteed a personalized spin on the classic cocktail.
Chuy's Tex-Mex
The first location of CHUY'S TEX-MEX opened in Austin, Texas in 1982. Luckily for you, you don't have to book a flight to Austin to try their extensive menu of tex-mex fare. We have a Chuy's location right here in Dunwoody! This convenient location near the Perimeter is perfect for hotel guests and residents alike. Expect a cheerful, festive atmosphere and a menu that covers all the classics from nachos to enchiladas.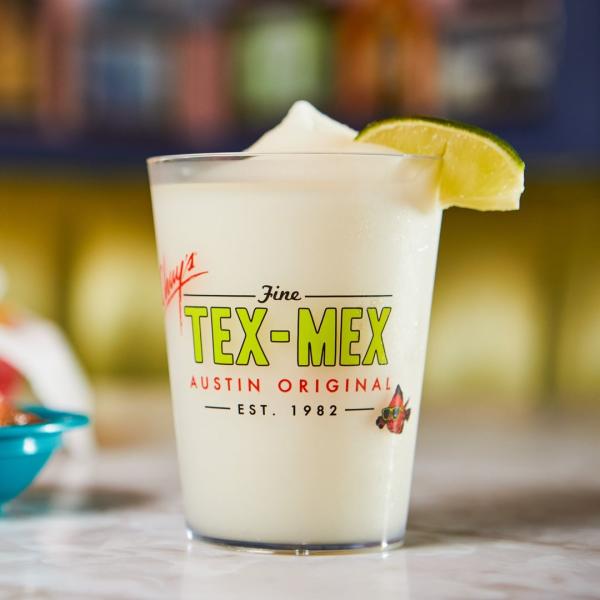 What to Order:
If you like your cocktails with a kick, start with The Rock's Spicy 'Rita. It's made with jalapeño-infused Teremana blanco tequila mixed with pineapple and lime juices. Try the creamy green chile chicken enchiladas for a flavor explosion that delivers a velvety sauce with the perfect amount of heat. 
Cinco Mexican Cantina
CINCO MEXICAN CANTINA couldn't possibly be more conveniently located. It's part of Dunwoody's shopping mecca, PERIMETER MALL.  Plus, there's something so satisfying about celebrating Cinco at Cinco. A mission to stimulate all five senses is the origin of the restaurant's name (Hence the name "Cinco": Spanish for five). The colorful and vibrant setting invites guests to experience the enticing scent of freshly prepared classic Tex-mex dishes and lively music for Cinco de Mayo, all before they dive into the flavors of the variety of meals on the menu.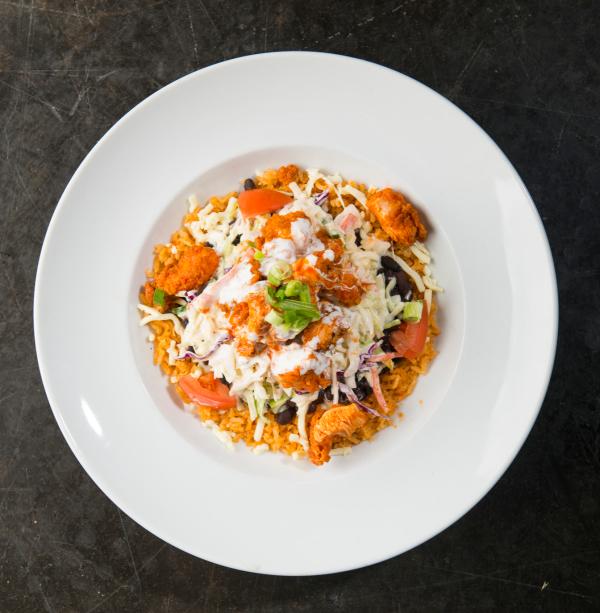 What to Order:
The salmon salad is a fan favorite, and this restaurant is known for paying special attention to low calorie entrées. Health-conscious guests can opt for a variety of salads and burrito bowls bursting with unexpected flavor combinations. For a twist on the classic margarita, celebrate with a passionfruit marg. Trust us: you'll want another.
Red Pepper Taqueria
A recent addition to Dunwoody's Mexican restaurant paradise, RED PEPPER TAQUERIA chose our city for their newest location in a redesigned space with a cool and casual setting.  If you're in the mood for Mexican fare but your dining companion wants to satisfy a seafood craving, Red Pepper is the place to go. Enjoy the traditional options of tacos and fajitas, or order up coastal-inspired eats like fried lobster tail, mussels a la diabla and even oysters (try them raw or grilled).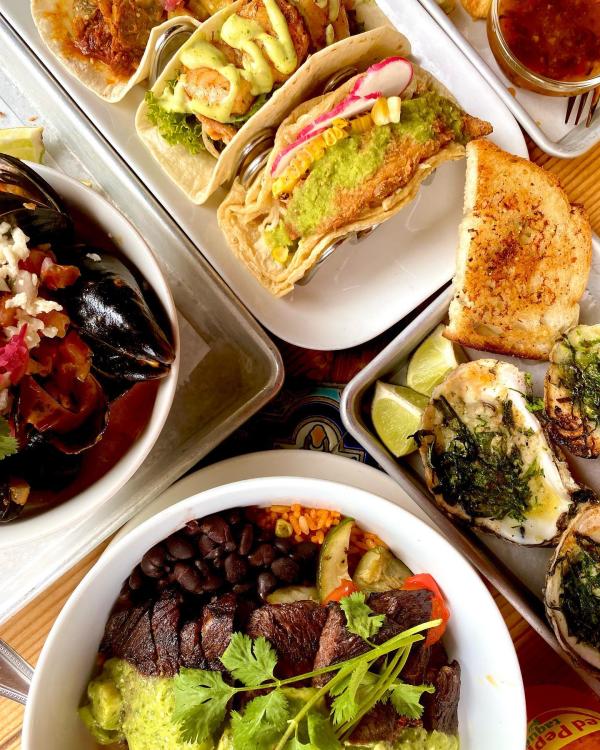 What to Order:
RPT draws brunch aficionados every weekend. Extend your Cinco de Mayo celebration by visiting on Saturday or Sunday to sample standout brunch mainstays like the "What Came First" (crispy chicken and scrambled eggs on ciabatta with chorizo gravy) paired with a Watermelon Mimosa… or get your caffeine fix with a Café Chico featuring mezcal, coffee and Mexican caramel.
Superica Tex-Mex
The unofficial Ford Fry fan club of the Perimeter area waited with bated breath for the Ashford Lane location of Superica to be completed, and locals have been keeping the Tex-Mex restaurant busy since it opened in early 2023. Fry, the chef-owner behind acclaimed Atlanta restaurants like No. 246, The Optimist, King + Duke, and St. Cecilia, is bringing the dishes of his youth to Dunwoody along with his signature highly addictive green salsa and Instagram-worthy Texan décor. 
As a bonus, the restaurant features a generously sized patio that overlooks Ashford Lane's vibrant lawn where parents can let their kids run free in their view while they linger over a paloma.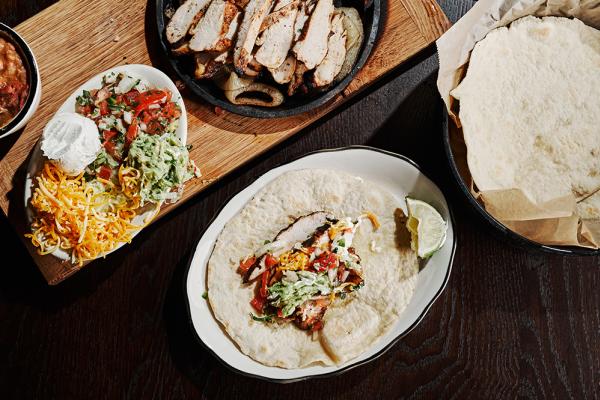 What to Order:
Don't miss the queso fundido, a brilliantly savory blend of broiled chihuahua and monterey jack cheeses, warm tortillas, and salsa cremosa. Ask for a side of the house-made tortillas; they'll arrive still warm and delightfully flaky. 
Hot take: forgo the classic marg and try The Frida: A mezcal margarita with Del Maguey Vida Mezcal, Ancho Reyes and hibiscus-morita syrup. The bold magenta hue and smoky flavors feel ultra-celebratory.  
Tin Lizzy's
Life is too short to eat boring tacos. At this PERSONALITY-PACKED CANTINA, think beyond the usual chicken or beef topped with lettuce and tomato, and try flavor profiles you've never seen served in a tortilla before. You'll often be greeted by live music and we guarantee you'll have an opportunity to try a taco combination you haven't seen before.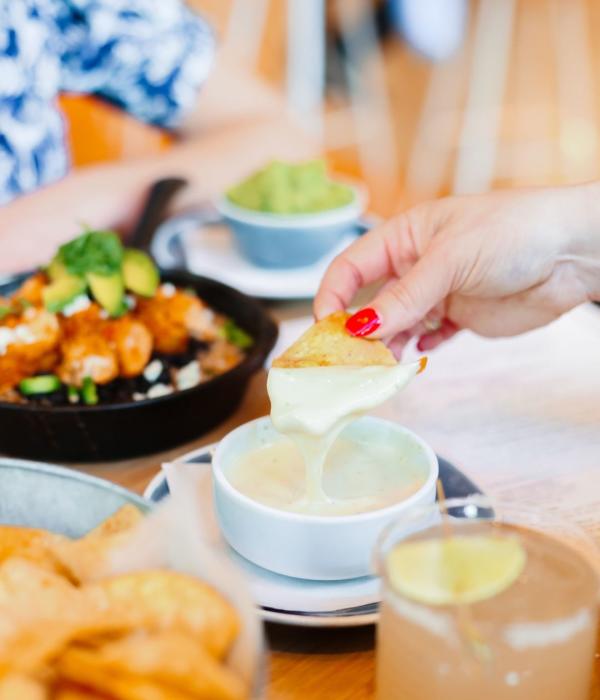 What to Order:
Ready to be surprised? The fried pickles are one of the stars of Tin Lizzy's appetizer menu. Order a basket of these, along with a classic margarita or the sought-after Mexican Coke while you explore the rest of the menu. Sample a few uncommon bites like the Korean BBQ Taco or the Steak and Cheese Philly.
Taqueria Los Hermanos
The reigning champion Best Mexican Restaurant in the Best of Perimeter awards, TAQUERIA LOS HERMANOS is a weekly must for many Dunwoody families. A festive bar area, shaded patio and plenty of variety keep guests coming back for more. We can't fly you to Mexico, but this is the next best thing!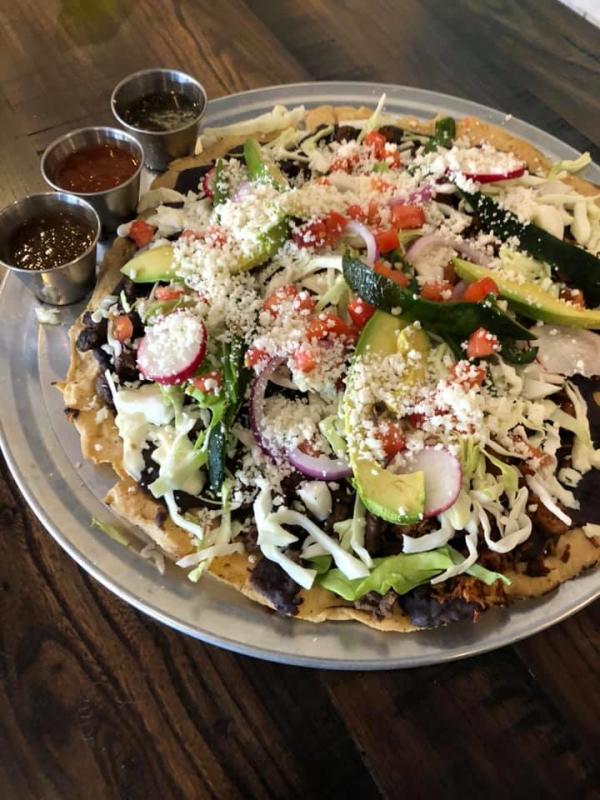 What to Order:
The Tlayuda, a thin crunchy fried corn tortilla piled high with toppings and served with house made salsas, is a popular dish unique to Taqueria Los Hermanos. Pair it with a jalapeño margarita for a spicy kick.
Let's Fiesta!
With seven of the best Cinco de Mayo dining destinations in Dunwoody to choose from and the inside scoop on the best menu items to try, you're ready to round up your foodie friends and make some Margarita memories. 
So, we want to know: where are you headed this Cinco? Join the conversation on social and let us know which Dunwoody restaurant you choose.  Let's connect on Facebook, Instagram, Twitter or TikTok. 
Don't forget to use #DiscoverDunwoody to share your adventures with us. Cheers!