There are two types of sports fans out there - those who go big and those who go home. Or in this case, those who watch the game in public with dozens, hundreds, or thousands of screaming fans and those who watch the game from the comfort of their couch. Read this blog for some X's and O's to put you in great field position to watch this year's Super Bowl - no matter what your preference is.
Ready! Set! Hut!

Huddle Up
There's no better place to huddle up than 10 miles outside Atlanta in Dunwoody. Choose your linemen (or women) for the weekend and book a room (or two) for your sports staycation. The plush accommodations at our nine hotels are the perfect thing to get everyone's head in the game. There's plenty of pre-game action here, and MARTA access to downtown Atlanta is just a few steps. But don't let the game clock run out on you - lock in those room rates as soon as you can. 
Huddling up at home? We've got pro tips on how to throw a winning watch party. All it takes is a couple of easy tackles that we've already outlined for you. Before you know it, you and all your friends will be getting your game (and your party) on.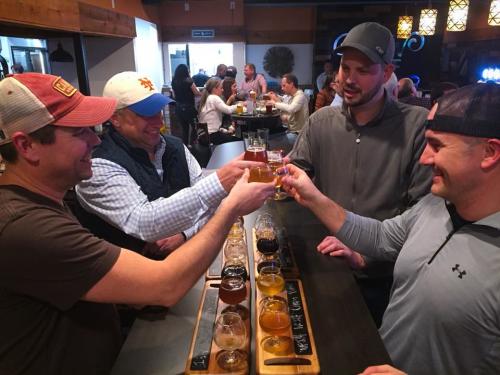 Get Energized
Visit literally any one of our restaurants and you'll feel like you won the coin toss. Just stopping through for some bites and a beer before heading to ATL? Or do you prefer to watch the game from the Dunwoody sideline? Whether you're here for the pre-game or post-game celebration, we've got several bars and restaurants where you can fan out with friends both new and old. For a classic bar feeling you'll want to go for classic joints like Dunwoody Tavern, The Bird, Gilly's, or Moondog Growlers. For something more contemporary, we suggest Brass Tap or Joey D's Oak Room. Both have 99+ bottles of alcohol on their walls. Take one down and pass it around. If you like your brews with a side of BBQ, we highly recommend Porter Q & Brewery. They've got 17 screens for you to choose from just as soon as you're finished choosing what type of smoked meat and savory sides you'll be having. We tried narrowing some choices down for you, but the options are deliciously endless. Just get out there and play.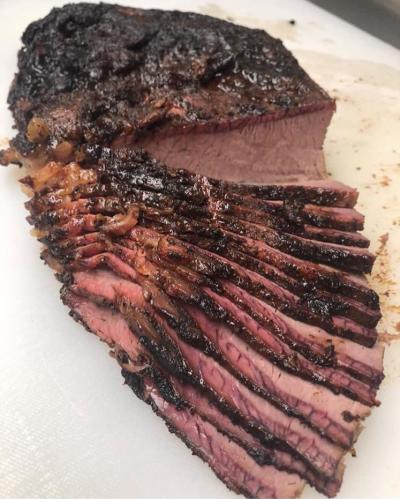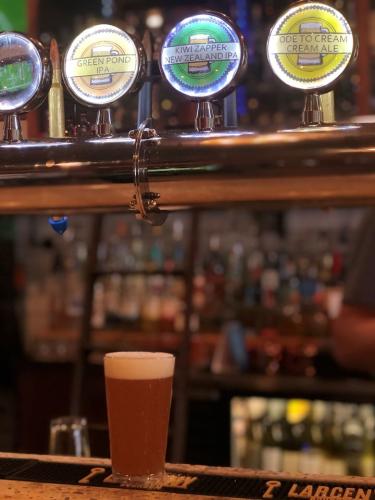 Go for It
We've drawn up some plays, now it's up to you to execute. The biggest sporting event of the year will be here and gone before we know it. Plan yourself a sports staycation in devotion to the Super Bowl now while rooms are still available! And as always, share your photos and videos of all the Dunwoody fun with us by using #DiscoverDunwoody. Let's get ready to rumble!