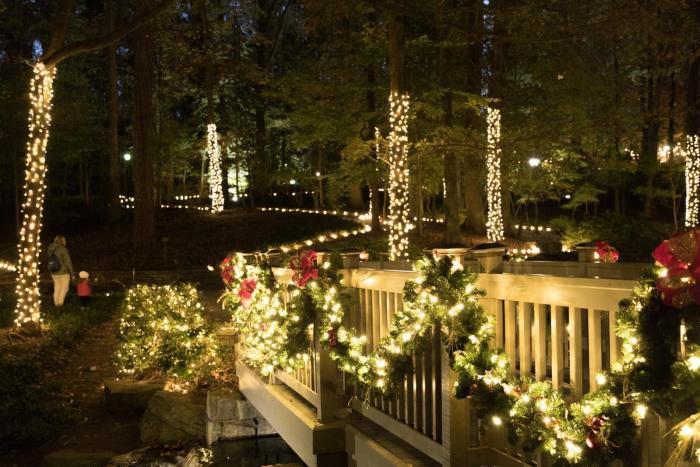 Ravinia Holidays in Lights

December 16
6PM to 9PM
FREE
 
We invite you to join us at Ravinia on Wednesday, December 16th from 6:00pm-9:00pm for a socially distant, FREE event to commemorate The 2020 Holidays at Ravinia. Enjoy the decorative lights, explore the campus to view the ornaments, listen to carolers, and maybe even catch a glimpse of the Big Guy before he has to return to the North Pole. 
Special Note: All costs associated with the special recognition and The Holidays at the Ravinia event are fully funded by the Ravinia Property Owners Association and it's membership. 100% of your donation benefits the Greater Atlanta COVID-19 Response and Recovery Fund.
Programming at the event includes: 
Caroling by the Atlanta Magnolias
Ornaments of Gratitude hung on the trees showcasing the names of donors who give $50 or more to the Atlanta COVID-19 relief.
Holiday llamas (llamas dressed in festive attire)
Character appearances
Snow machines
Crowne Plaza hotel to host hot chocolate and cookies in the Backyard at Parkwoods
Giveaways
Pathway of Lights
Safety measures: 15-minute increment time slots, maximum of five families of four at a time to promote social distancing.
Ravinia lights are open to the general public to visit as safe/festive away to celebrate the holidays and to help generate cheer in the community.
Book Your Room:
4355 Ashford Dunwoody Road
Atlanta, GA 30346
770-395-7700