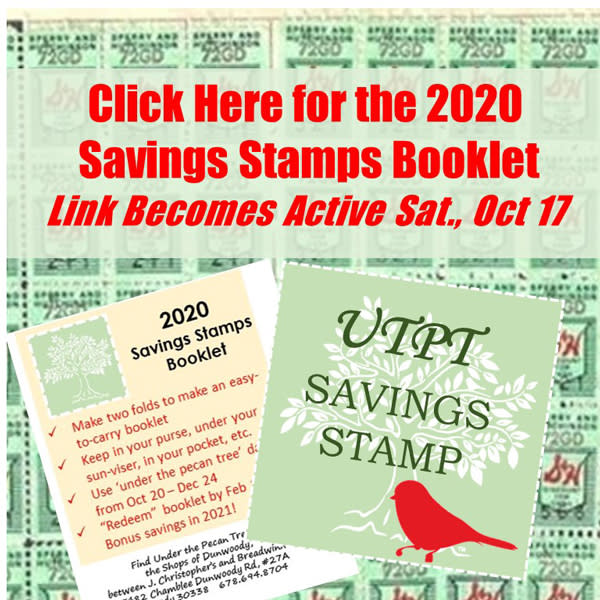 View and download the booklet here: https://underthepecantree.net/2020-savings-flyer-booklet.pdf



​
Our goal is that you will find the perfect gifts for everyone, of every age, and for every occasion under the pecan tree!  While you will recognize many brands, we have also searched high and low for brands that are not well-known in the Atlanta area – especially jewelry lines!
Think of under the pecan tree as the neighborhood general store where you can relax, chat with friends, and find that perfect gift for a wedding, baby shower, christening, birthday, graduation, Mother's and Father's Day, anniversary or just because.  Of course, there are also plenty of gifts and necessities for yourself, too!
One request though… please do all your window shopping from the inside!  We want you to get an up-close look at our gifts, jewelry, accessories, and home décor!  You may even decide to rest your little self in one of our rocking chairs.   We promise you'll find a pressure-free zone under the pecan tree.
Store Hours: Tues-Fri 10-6, Sat 10-5, Closed Sunday and Monday.
Tel: (678) 694-8704 | email: info@underthepecantree.net