The Dunwoody Homeowners Association (DHA) Farmers Market has become a beloved fixture in the community, offering a diverse array of locally sourced goods and fostering a sense of community togetherness. Delve into the heart of this vibrant market, exploring its origins, unique features, vendor variety, seasonal delights, and making cherished memories along the way
The Roots of the DHA Farmers Market
The story of the DHA Farmers Market stretches back through two decades of Dunwoody's history. However, the current iteration was sparked into life by the Dunwoody Homeowners Association six years ago. That's when it found its home in the picturesque Brook Run Park. The DHA Farmers Market is a testament to the enduring appeal of farmers markets that have graced this community for years.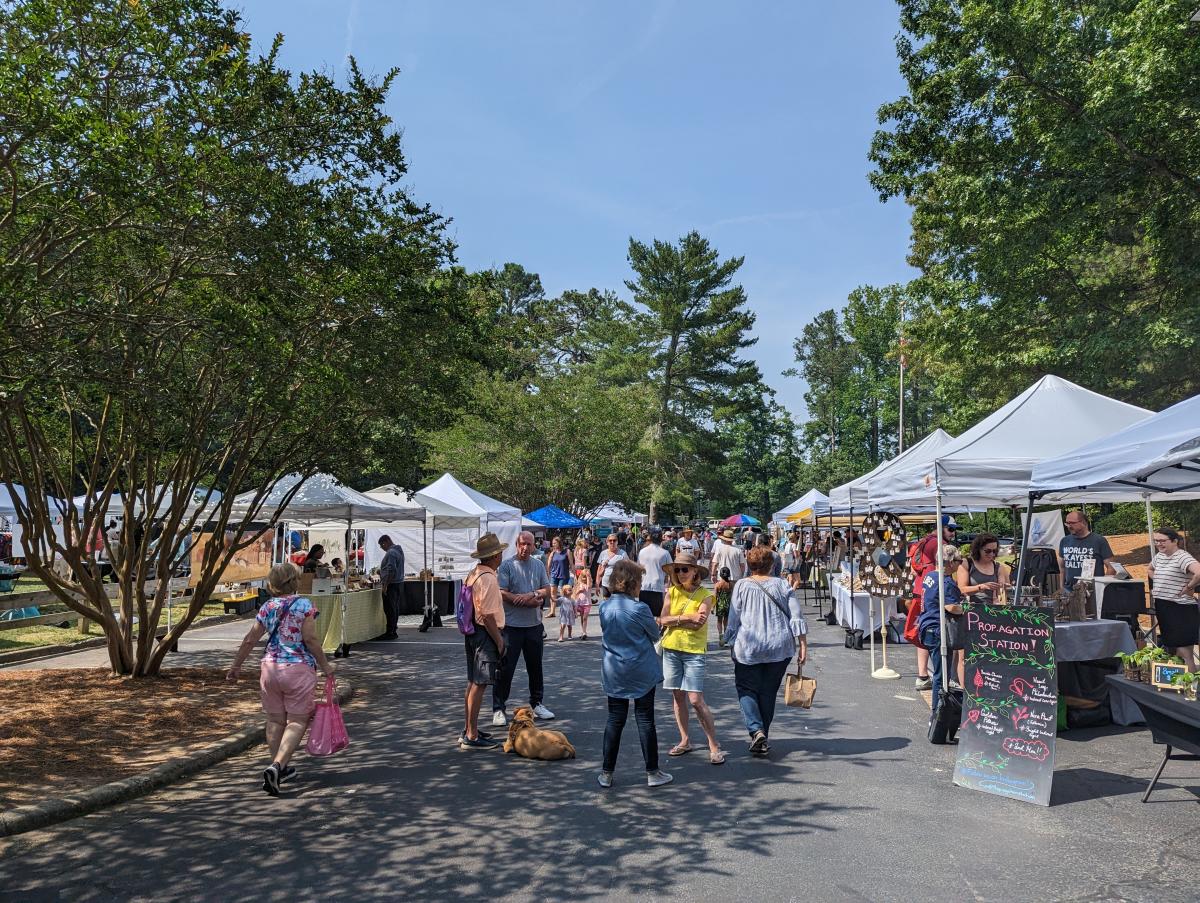 Unveiling the Market's Irresistible Charms
What sets the DHA Farmers Market apart from the rest? The answer lies in its remarkable blend of offerings. With over 30 vendors to explore, visitors are treated to a bustling atmosphere that pulses with local charm. Each week, the market lights up with live music, transforming it into a must-visit musical destination for both locals and visitors. What truly distinguishes this market from others is that many of its vendors lack traditional storefronts, making this market the exclusive venue for their exceptional products.
Supporting Local Vendors
Additionally, the DHA Farmers Market is a treasure trove of local delights. The market has painstakingly cultivated a diverse range of vendors, making it possible to assemble a grocery list solely from its stalls. During a memorable July 4th cookout, organizers were able to source almost every ingredient, from local produce to charcoal, directly from the market's vendors. "The only thing we had to buy was ketchup mustard, and oil," exclaims Kirsten Simmons, Marketing Manager for the Farmers Market. Whether you're in search of the freshest local ingredients, ready-made meals, or something in between, this market has you covered. As you explore the Farmers Market and savor its diverse offerings, remember that every purchase you make contributes to the vitality of our local businesses, fostering a stronger and more connected business community.
The Rhythms of the Seasons
This market is a year-round affair (mid Feb to mid Dec), offering a journey through the seasons on every visit. From late winter's hearty greens and root vegetables to the bountiful summer harvest of strawberries, lettuces, and fresh green vegetables, the market's offerings shift with the changing weather. As the days grow hotter, succulent peaches, tomatoes, peppers, and melons make their appearance, while autumn brings crisp apples and a resurgence of greens and roots. And don't forget to explore the year-round delights, such as locally roasted coffee, breakfast sandwiches, lunch items, baked goods, and international cuisines.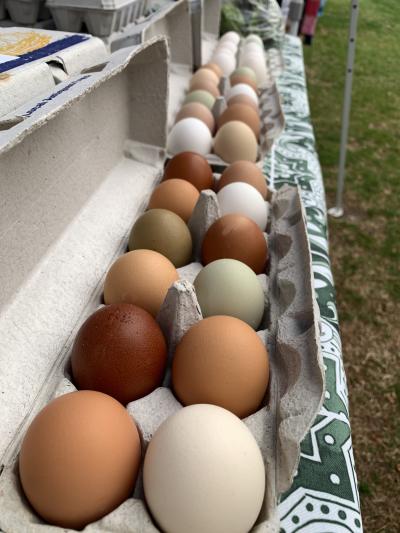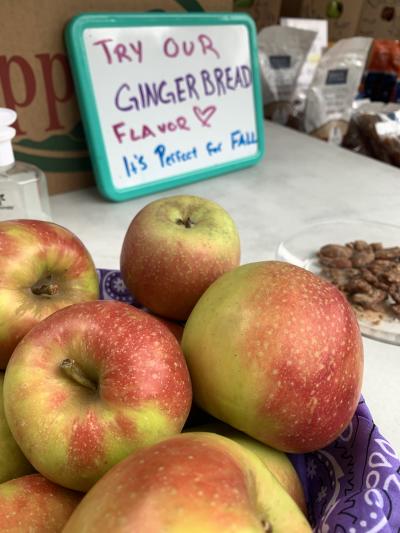 A Fond Memory of Community Connection
One of the most cherished memories of the DHA Farmers Market is the inception of their artisan market series.
"We keep our weekly market food-focused, but during the pandemic many of our local artists approached us asking for a safe outlet to sell their wares. The answer was our artisan market series—six times a year we invite local artists to set up alongside our weekly vendors. For these days, our market doubles and we're able to bring more folks from the community together to experience the amazing edible and visual creativity that Dunwoody has to offer," adds Simmons.
The DHA Farmers Market hosts a series of special artisan markets throughout the year, each one a unique celebration of local creativity and craftsmanship. Mark your calendars for the upcoming events, starting with the Fall Festival on October 28, 2023, where the market will be adorned with the colors of autumn, offering a delightful array of seasonal treasures. On November 25, 2023, Small Business Saturday, the market will be a hub for supporting and showcasing local small businesses, a perfect opportunity to find one-of-a-kind gifts for the holiday season. And as the year comes to a close, don't miss the December 16, 2023, Final Market, where the market wraps up the year with a festive spirit, offering a final chance to explore the incredible talents of Dunwoody's artisans before the new year begins. These artisan markets add an extra layer of charm and community spirit to the DHA Farmers Market, creating memorable experiences that highlight the uniqueness of our local talent before the holidays hit.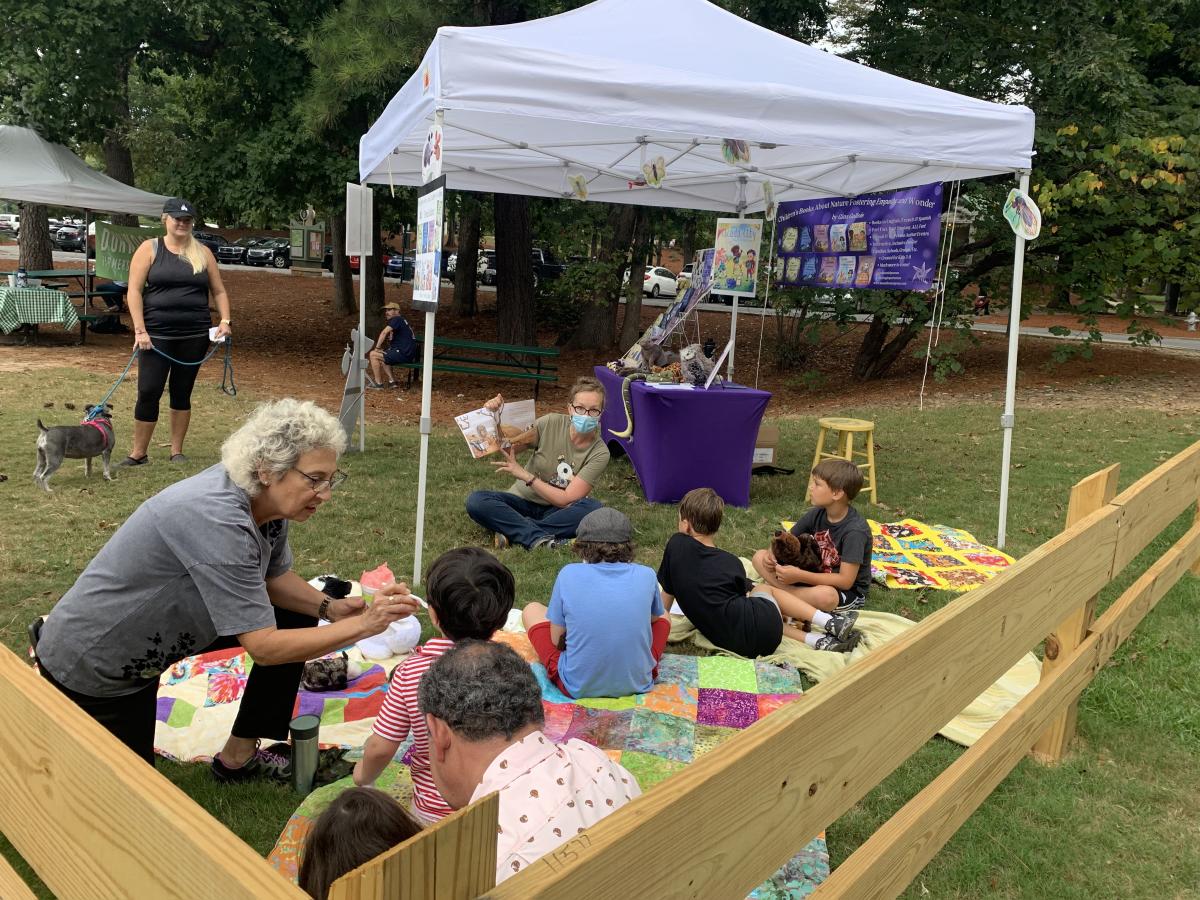 The Dunwoody Homeowners Association Farmers Market is more than just a place to shop for fresh, local goods—it's a reflection of the community's spirit, resilience, and creativity. Whether you're a regular visitor or a newcomer, this market promises an enriching experience that goes beyond mere commerce, making it a true gem of Dunwoody's social and culinary landscape.
Stay updated on which vendors will be at the market and follow DHA Farmer's Market on FB
Follow @DiscoverDunwoody on TikTok, Facebook, X, Instagram to learn more about what Dunwoody has to offer, just minutes from Atlanta.