Dog lovers living in or visiting Dunwoody, Georgia are in luck! Dunwoody is a city that warmly welcomes its four-legged friends, and that extends to its dining scene. Let us take you on a delightful journey through some of Dunwoody's best dog-friendly restaurants. From savoring a slice of mouthwatering pizza at Vintage Pizzeria to enjoying a refreshing drink at The Brass Tap, there's something for every palate and pup. Leash up your furry friend and get ready for a wag-worthy experience.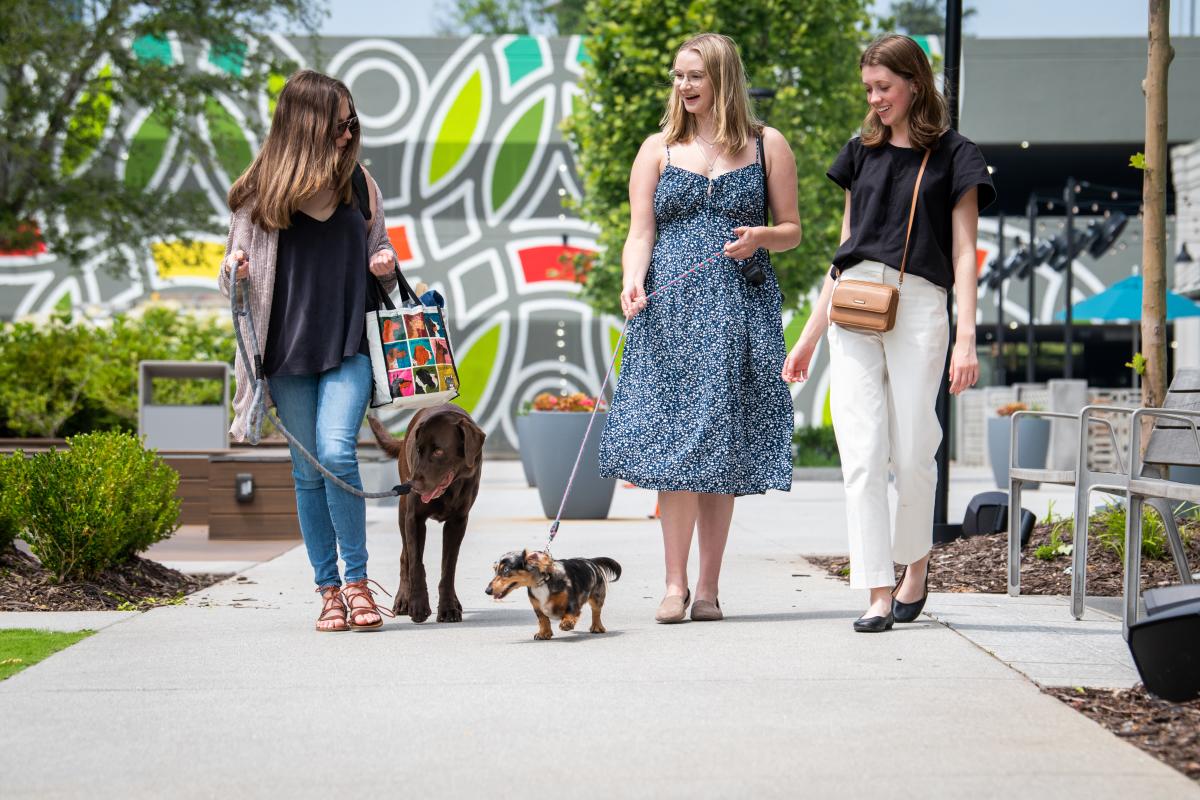 Our first stop on this dog-friendly adventure is Vintage Pizzeria, a local gem known for its delicious pizza and warm atmosphere. Located on Chamblee Dunwoody Road, this family-friendly establishment boasts a spacious outdoor patio where dogs are more than welcome. Your furry pals can relax by your side as you indulge in a variety of pizza options, including classic margherita, BBQ chicken, and even specialty pies like the "Blue Pie." It's a huge slice topped with diced chicken, spicy wing sauce, Gorgonzola, ricotta and tasty spices. The staff at Vintage Pizzeria are known for their Southern hospitality, and they'll make sure your pooch feels right at home with a bowl of water to cool off.
Next up is Hobnob Tavern, an inviting gastropub that offers a dog-friendly patio and an extensive menu that will leave you drooling. Situated right in the heart of Ashford Lane, Hobnob Tavern is known for its mouthwatering burgers, tasty wings, and impressive selection of craft beers. Enjoy their classic Hobnob Burger or go for something adventurous like the "Hometown Burger" topped with a fried egg and pimento cheese. The outdoor seating area is perfect for relaxing with your canine companion while you savor your meal and soak up the lively atmosphere.
Join their monthly Bourbon Club and bring the pups for a fun night out or swing by for a beer after a yoga class on The Lawn.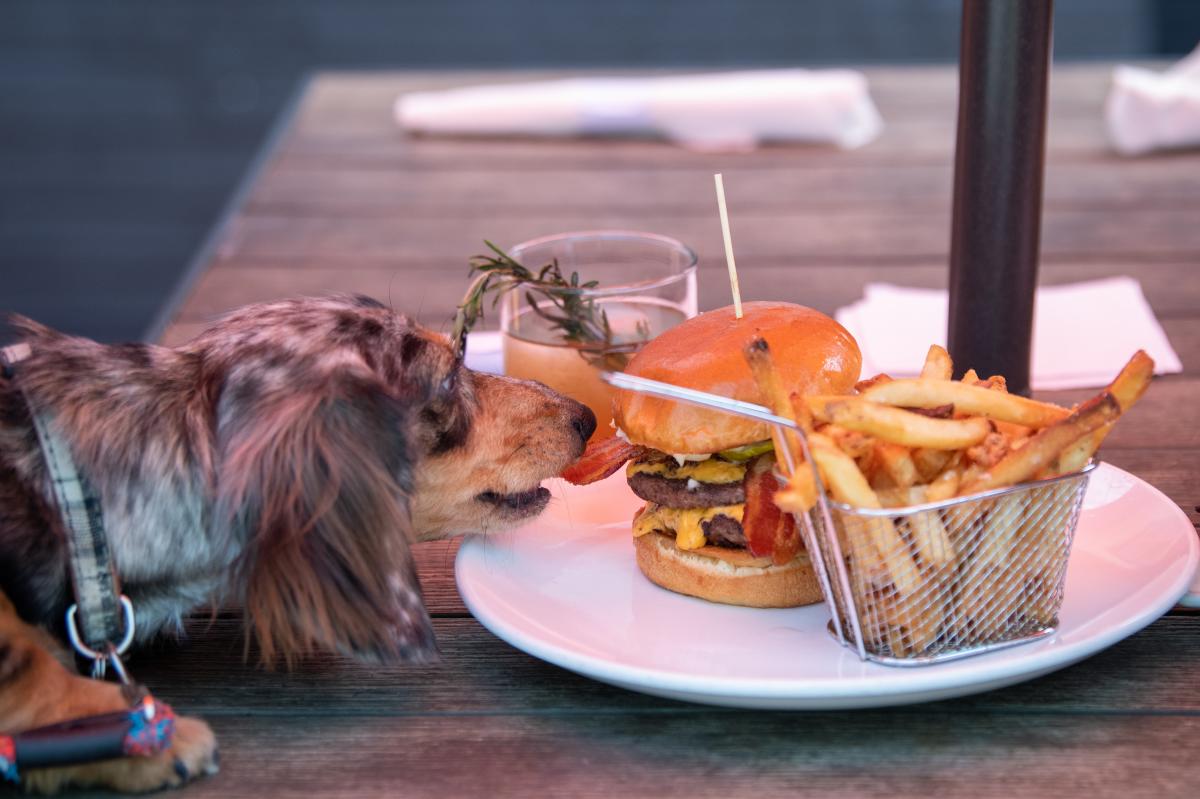 For those looking for a wide range of beer options combined with a dog-friendly environment, The Brass Tap is the place to be. Located in Park Place Shopping Center, this popular bar offers over 150 craft beers, as well as a diverse menu of pub-style favorites. Their outdoor patio is dog-friendly, ensuring your furry friend can accompany you while you sample unique brews or sip on your favorite draft.
The Brass Tap even hosts dog-themed events from time to time, making it a must-visit spot for beer enthusiasts and dog lovers alike. Check out their puppy adoption event with Furkids on June 20, 2023, from 5-8pm.
Our final stop is Parkwoods, a trendy restaurant for posh pups within the Crowne Plaza Atlanta Perimeter at Ravinia. It is often overlooked that hotel restaurants extend their services beyond hotel guests, welcoming the general public to savor their culinary offerings and enjoy a delightful dining experience.
Parkwoods offers a refined dining experience in a sleek and stylish setting. The restaurant features an outdoor terrace that welcomes well-behaved dogs, allowing you to enjoy the upscale atmosphere while your furry partner lounges beside you. Parkwoods is known for its diverse menu, offering everything from fresh seafood to gourmet steaks. Indulge in their chef-driven creations, such as the pan-roasted salmon or the mouthwatering filet mignon, while basking in the company of your canine companion.
Make it a weekend in Dunwoody, pick up a treat for your pet at check-in, and enjoy a hotel that welcomes four-legged families.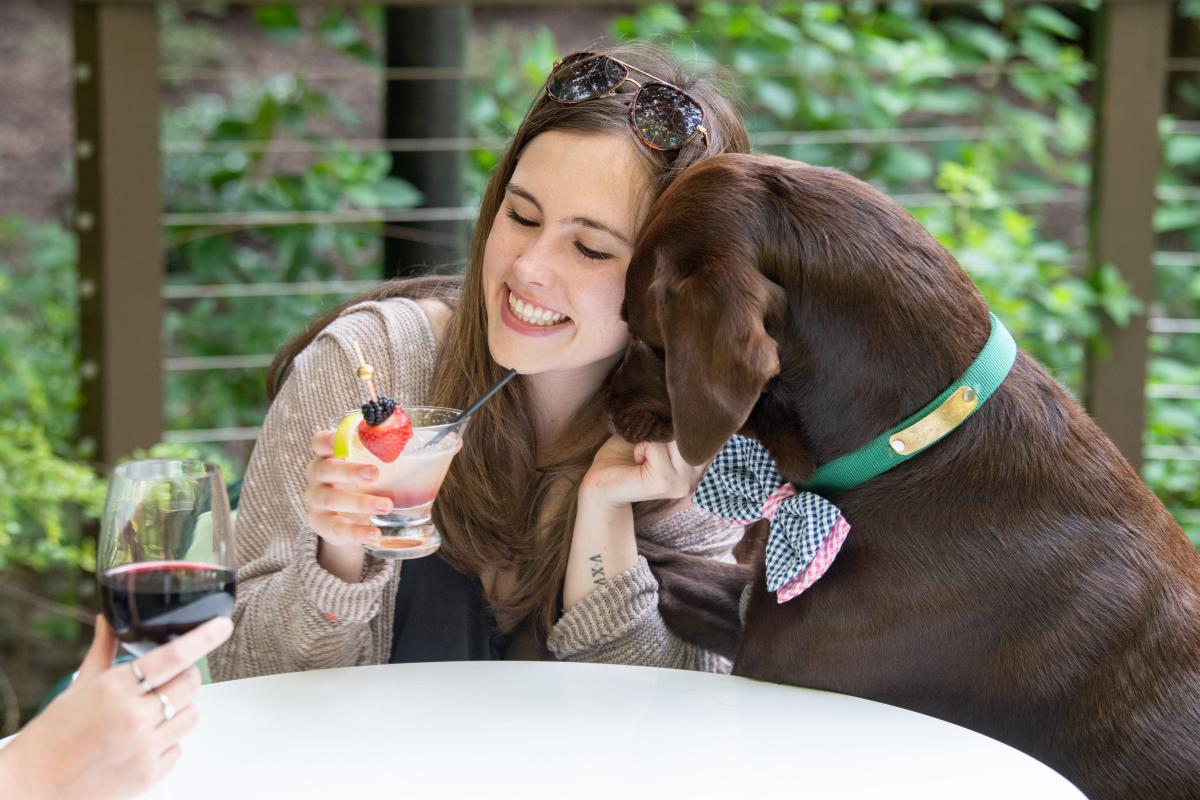 Dunwoody is a city that embraces all animal lovers. With its dog-friendly restaurants, you can enjoy the city's culinary delights without leaving your beloved pooch at home. From the inviting atmosphere of Vintage Pizzeria to the pub charm of Hobnob Tavern, the beer paradise of The Brass Tap, and the sophisticated ambiance of Parkwoods, Dunwoody offers a dining experience that will satisfy both your taste buds and your dog's desire for a night out. So leash up your pup, head out to these fantastic establishments, and create memories that will make you both eager to return to Dunwoody again.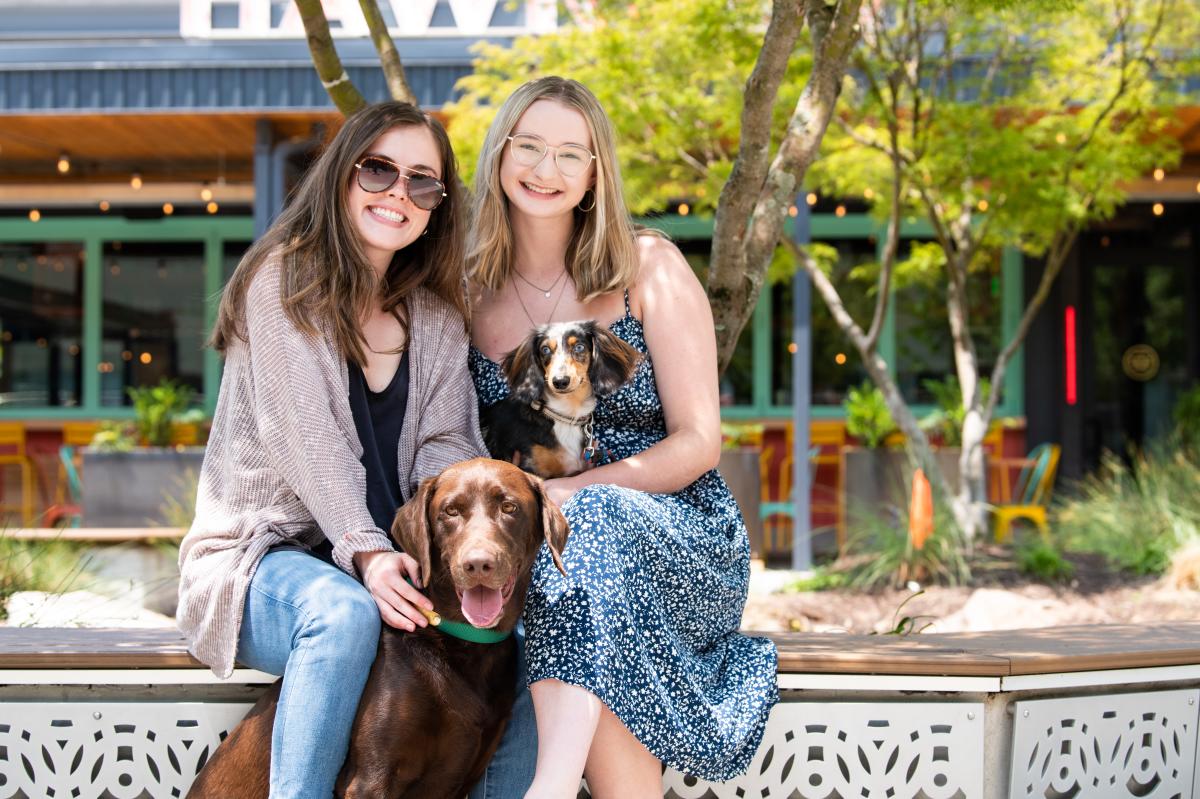 Follow @DiscoverDunwoody for your dose of Dunwoody dog content!
Click HERE to see dog friendly restaurants in Dunwoody!