The magical world of Disney has expanded beyond the screen in this new immersive experience The Little Mermaid x CAMP at Ashford Lane in Dunwoody. Unlike any of the other seven CAMP locations across the U.S., the Atlanta location is timed perfectly with the release of the live-action "The Little Mermaid" movie, which hit theaters May 26, 2023. The Little Mermaid experience will run until the end of this year and then swap with another CAMP experience like Encanto or Mickey & Friends.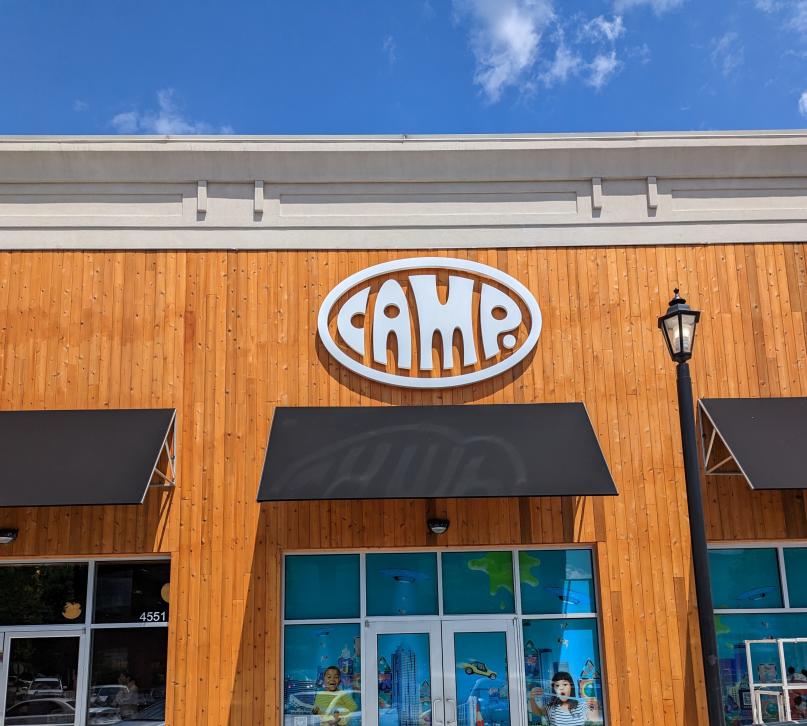 Dive into this magical world of undersea adventures and get ready to sing, dance, and play to hit tunes such as "Under The Sea," "Part of Your World," and "Kiss The Girl." Partake in hands-on exploration where you can climb through Ursula's Lair, go on a scavenger hunt for Ariel's treasures, and explore Triton's Throne. Enjoy live performances from cast members at every corner keeping your ears peeled for spontaneous musical sing-a-longs, comedy and magic shows.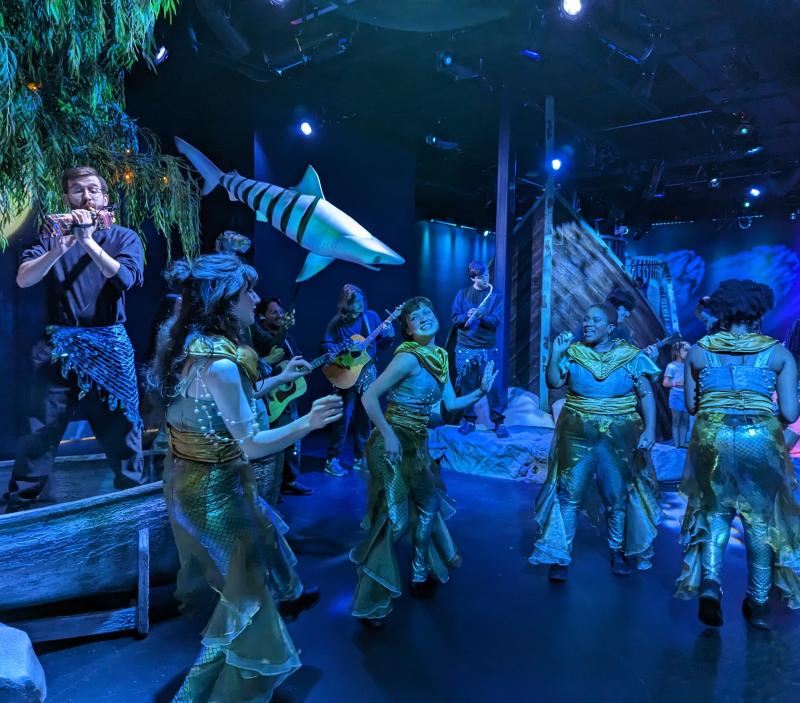 When you first arrive to CAMP, you'll walk through the CAMP Store which is a magical experience of its own. The walls are lined with toys, games, and all the mermaid merchandise you and your little ones could dream of. For Disney adults you can explore the adorable CAMP duffel bags, bucket hats, and shirts. Get decked out in this exclusive Disney merch.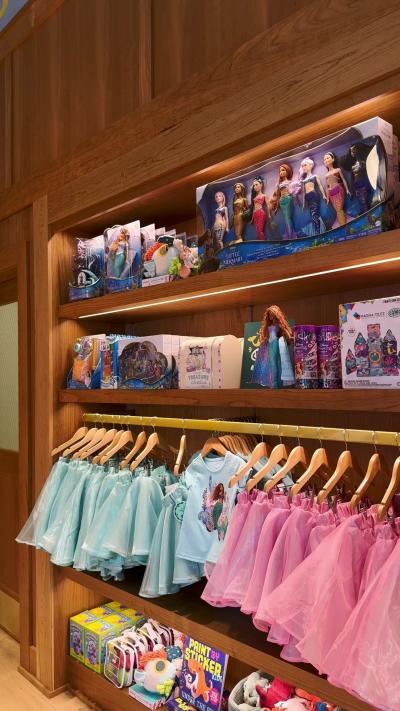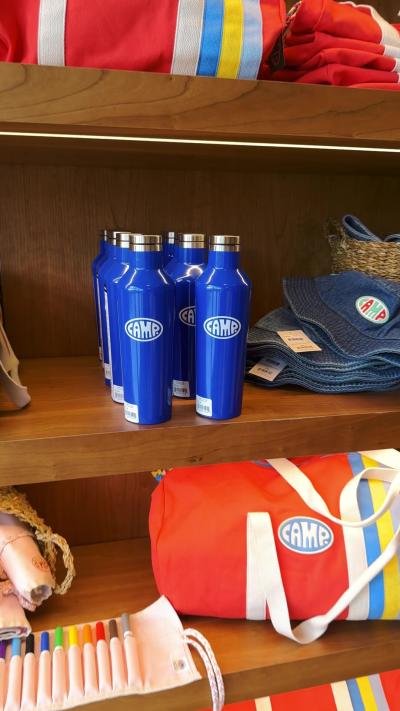 Before you step through the Magic Door of CAMP, give your little ones the ultimate mermaid makeover. Transform into a mermaid princess with rhinestones, nautical temporary tattoos, and a shiny emerald tail. If you have a group of princes with you that would prefer a hands-on activity, walk up to the Signature Schmutz Slime Station and let your creativity go wild. Mix up your own ooey gooey slime and choose from an array of colors, scents, and toppings.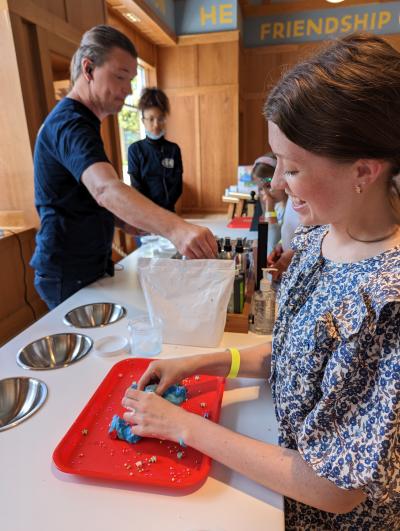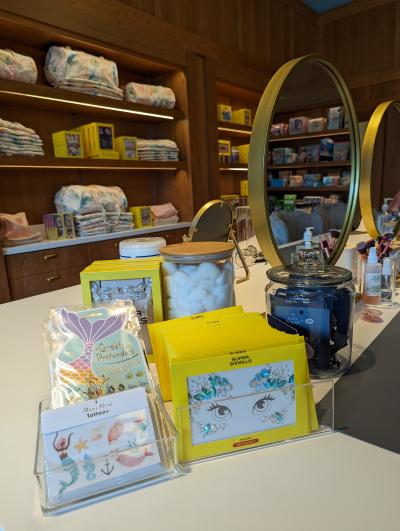 Check out what Discover Dunwoody's own Landis Mangum had to say about this experience.
"As I walked through CAMP's Magic Door, I couldn't help but smile from ear to ear. Disney The Little Mermaid x CAMP is a one-of-a-kind immersive experience where I was able to sing, dance, explore, and have an absolute blast. The attention to detail in the set design was absolutely breathtaking. From the shimmering seashells to the gadgets and gizmos aplenty, it felt like stepping into a living fairytale. The performers truly brought the magic to life with their incredible talent and infectious energy. They had the audience captivated from start to finish, creating an unforgettable experience for all."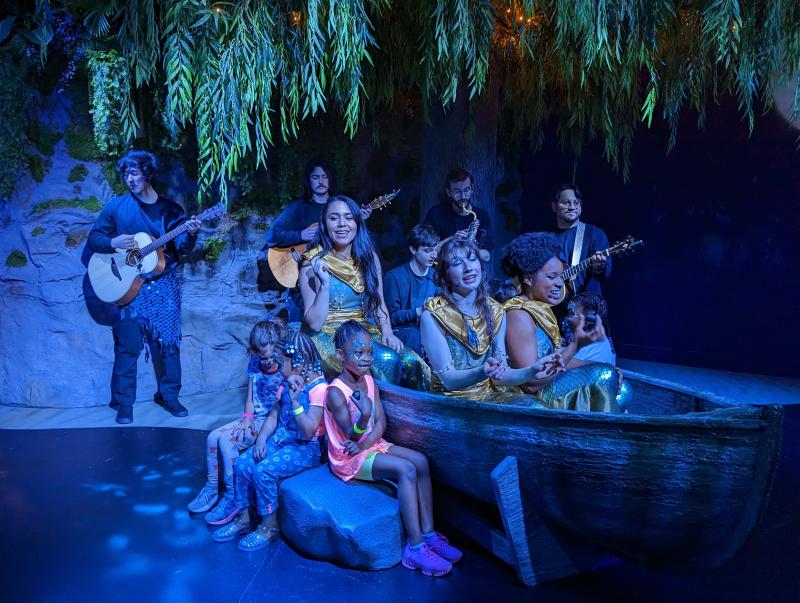 "The possibilities behind CAMP's Magic Door were simply amazing" gushed Mangum. "From embarking on a thrilling scavenger hunt to find Ariel's hidden treasures to watching a magic show, there was never a dull moment. I had the freedom to explore an abandoned shipwreck, slide through Ursula's lair, and sit on King Triton's throne. I felt as if I was truly a part of Ariel's world."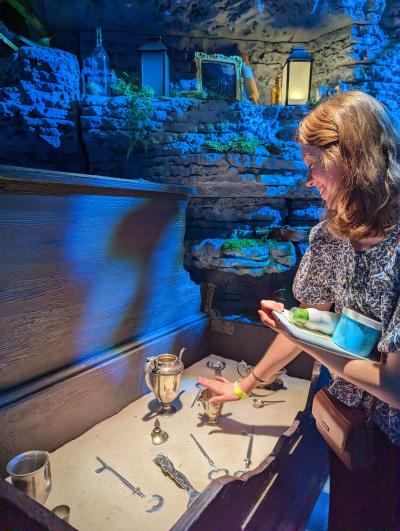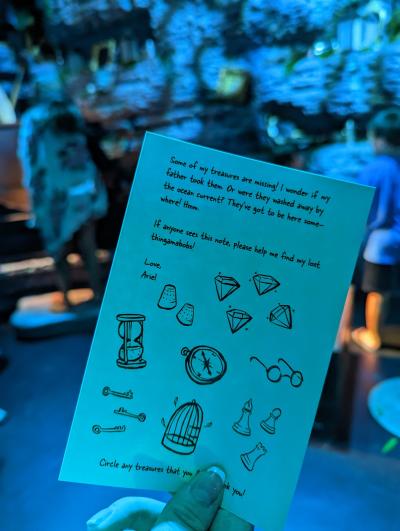 Whether you're a die-hard Little Mermaid fan or simply seeking a magical adventure, The Little Mermaid x CAMP at Ashford Lane offers an immersive experience that will transport you into a world of wonder and joy. Don't miss the chance to be a part of this unforgettable journey before it swims away. Get ready to make memories that will last a lifetime in this extraordinary collaboration between Disney and CAMP.
Follow @DiscoverDunwoody on IG, FB, or TikTok for more exciting experiences coming to Dunwoody!
Check out the Instagram Reel of our tour at CAMP!