Dunwoody, a vibrant city nestled in the heart of Georgia, is making waves with its ambitious new trail and greenway expansion project. Driven by a desire to promote healthy living, environmental conservation, and community connections, this expansion aims to transform the way residents and visitors alike experience the city's natural beauty. It will no doubt attract residents looking for a greener, more eco-centric style of living.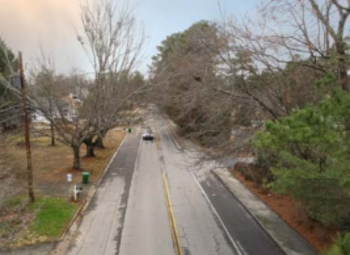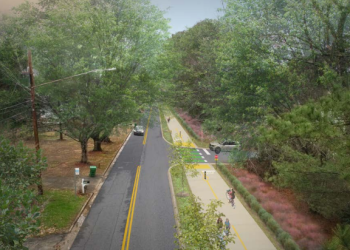 The Trail and Greenway Expansion: A Closer Look
Dunwoody's trail and greenway expansion is part of a larger, city-wide initiative to improve connectivity and accessibility to its green spaces. This project focuses on enhancing existing trails, creating new pathways, and developing greenways that weave through the urban landscape, connecting neighborhoods, parks, and business districts. "If you look at the plan as a whole, it includes 68.7 miles of existing, planned, and proposed trails connecting Dunwoody residents to nine parks, 11 schools, seven shopping centers, and two MARTA stations," says PATH Foundation Executive Director Greta deMayo.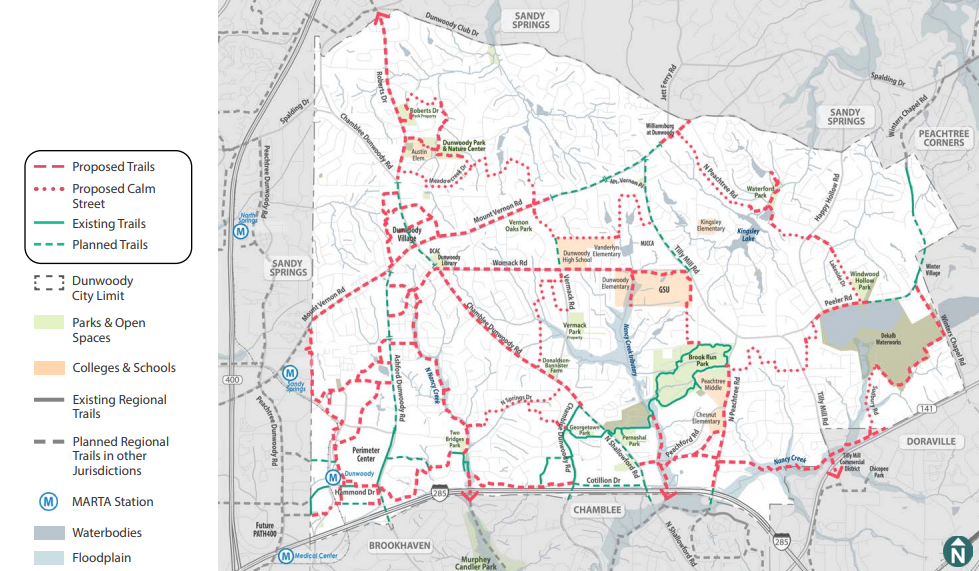 Key objectives of the expansion include:
Encouraging active transportation and recreation: The expanded trail system will provide safe and convenient routes for walking, jogging, biking, and other non-motorized activities, promoting a healthier and more active lifestyle among residents.
 Boosting environmental conservation: The greenway expansion will preserve and protect valuable natural habitats, safeguarding local flora and fauna while providing an opportunity for residents to learn about and appreciate their environment.
Strengthening community bonds: By connecting neighborhoods, parks, schools, and business districts, the trail and greenway expansion will create opportunities for social interaction and foster a sense of belonging among Dunwoody's diverse population.
Community Involvement and Partnerships
The trail and greenway expansion in Dunwoody is a collaborative effort involving local government, nonprofit organizations, and residents. The city has partnered with the PATH Foundation, a renowned nonprofit dedicated to developing public trail systems, to ensure the project's success.
Throughout the planning process, community input has played a crucial role in shaping the project's vision. Public meetings, workshops, and online surveys have allowed residents to voice their opinions, share their ideas, and contribute to the development of a trail system that truly reflects the community's values and aspirations. A survey of Dunwoody residents conducted as part of the master planning process, predicted that up to 93% more people would use trails daily and up to 78% would use trails frequently if the trail network were within a 10-minute residential walk.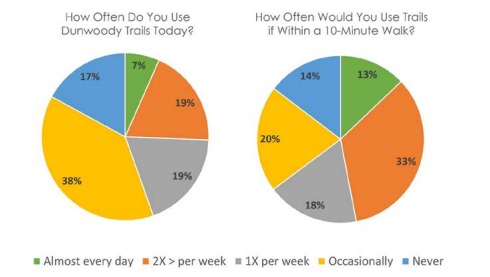 The Road Ahead
As the trail and greenway expansion in Dunwoody continues to unfold, residents and visitors can look forward to a more connected and environmentally conscious city. With an extensive network of trails and greenways, Dunwoody is paving the way for a healthier, greener, and more socially engaged community, setting a shining example for other cities to follow.
Get ready to lace up your sneakers, hop on your bike, or simply enjoy a leisurely stroll, as Dunwoody's trail and greenway expansion invites you to rediscover the beauty of nature and the joy of community connections. 
Read more about the Master Plan on the City of Dunwoody's website.
Stay updated with all things Dunwoody and follow us @DiscoverDunwoody on FB, IG, and TikTok.