Father's Day is on Sunday, June 18th and Dunwoody is the ultimate shopping destination to find the perfect gift for dad.  We're here to help you enjoy the most pleasant shopping experience with our guide to the best Father's Day gifts in Dunwoody. 
Our city is home to some of metro Atlanta's best shopping. From Perimeter Mall to charming boutiques, Dunwoody's retailers are stocked with a variety of special gifts that are sure to bring a smile to dad's face.
Ready to choose a gift that's just as unique as your dad? Read on for our Fathers' Day gift guide, and you'll discover that your gift-finding excursion will be so quick and easy that you'll have extra time to savor a bite in one of Dunwoody's top-notch restaurants with your old man!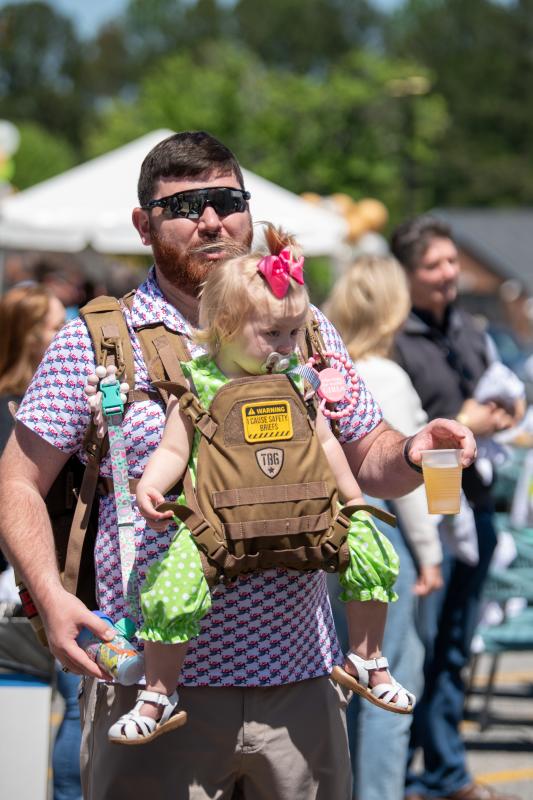 For the Self-Care King: Balmori Balmori 
Shopping for a modern man who appreciates quality skincare and an uncommon fragrance? We've got the perfect Father's Day gift idea for pops. Visit Balmori Balmori's flagship store inside Dunwoody's Perimeter Mall, and allow the expert staff to guide you through their luxurious collection of fragrances, bath and body products and even linen sprays. 
From woody and earthy to bright and citrusy, there's a signature scent to suit every personality. Plus, we know you'll enjoy your visit to their beautiful boutique. You may even find something for yourself, too!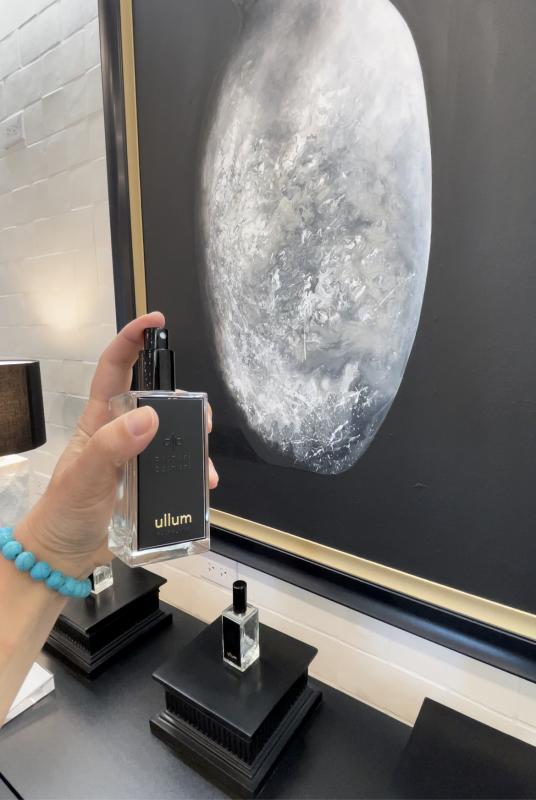 For the Comedian: The Enchanted Forest
If "Dad Jokes" are the love language in your family, pop into The Enchanted Forest. This adorable local boutique has been a favorite of Dunwoody locals for many years, and is worth adding to your regular rotation for gifts of every kind. The recently expanded space is overflowing with fun gifts that we haven't seen anywhere else. 
This month, you'll find some of the best Father's Day gifts in Dunwoody from pun-ny socks to clever notepads, to the ever-so-handy pocket toolkit and a variety of cute coffee mugs. Nothing says "I love you" like celebrating a shared laugh with dad.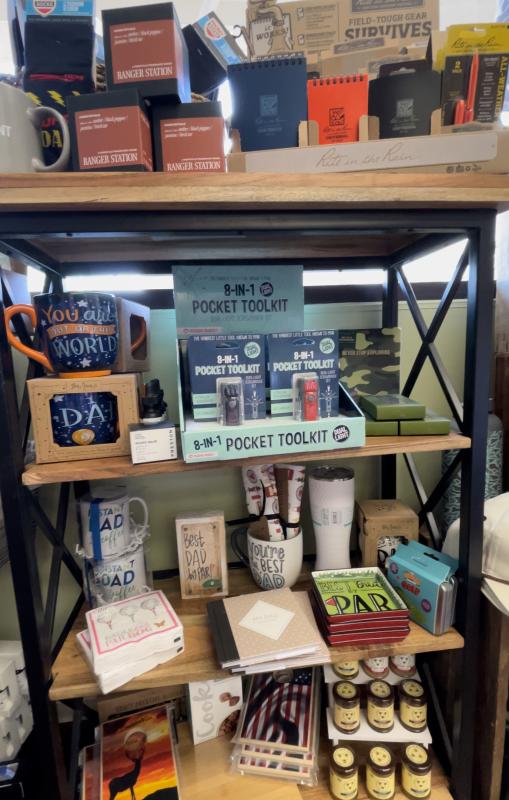 For the Style Guy: Village Threads
For dude dads who like to be dressed in the most current fashions, Village Threads is the place to shop. This boutique in Dunwoody Village showcases the latest trends and welcomes shoppers with a fresh and friendly vibe. 
Whether your father loves to have the most outstanding style on the golf course or is known for striking up conversations about his unique accessories, you'll find something right for him in this laid-back neighborhood spot. Browse their collection of handmade bracelets from Pig & Hen, cool and comfortable polo shirts and fun and funky handmade belts.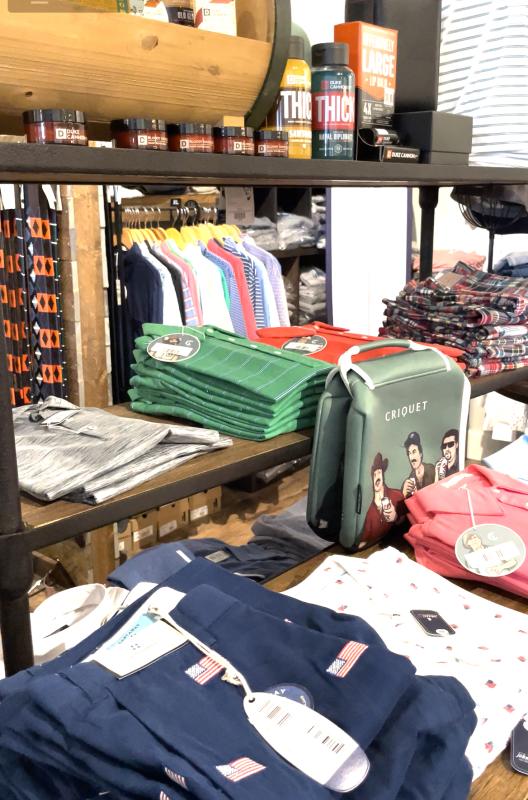 For the Outdoorsman: Academy Sports & Outdoors 
If your dad loves to spend time outside, head to Academy for a variety of gifts that are guaranteed to make his summer more enjoyable. This store in the Perimeter area is generously stocked for the season and filled with some of Dunwoody's best Father's Day gifts. 
A dad on-the-go will appreciate the latest gear to keep his drinks and snacks cold with coolers and cups from Yeti and Hydroflask in every color and style. Whether he could use a new cooler for fishing trips to the lake or an updated insulated coffee mug, this store has what he needs to beat the Southern heat. 
Speaking of hot temps, make sure to check out the collection of stay-cool summer shirts from Columbia and Magellan. You'll find a variety of styles and colors, and even some Braves gear. Chop on.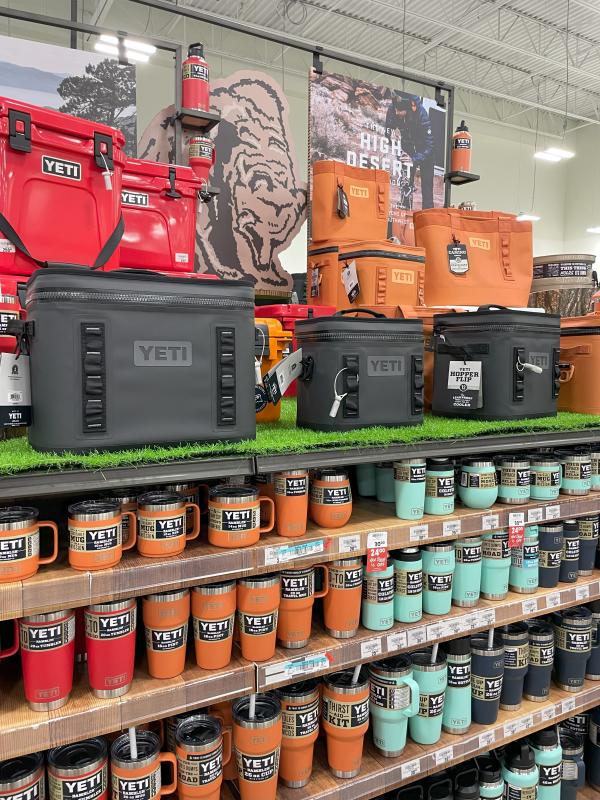 For the Sports Fan: Under the Pecan Tree
Located in the Shops of Dunwoody, Under the Pecan Tree is an adorable local shopping destination brimming with fun finds. Stop in for some friendly conversation with their helpful staff and pick up a special present for Father's Day. 
The boutique's large selection of Smathers & Branson handcrafted needlepoint accessories is one of our go-to gift ideas for guys. From keychains to bottle openers to can koozies, grab a gift with the logo of dad's favorite sports team and you'll be all set for Father's Day festivities.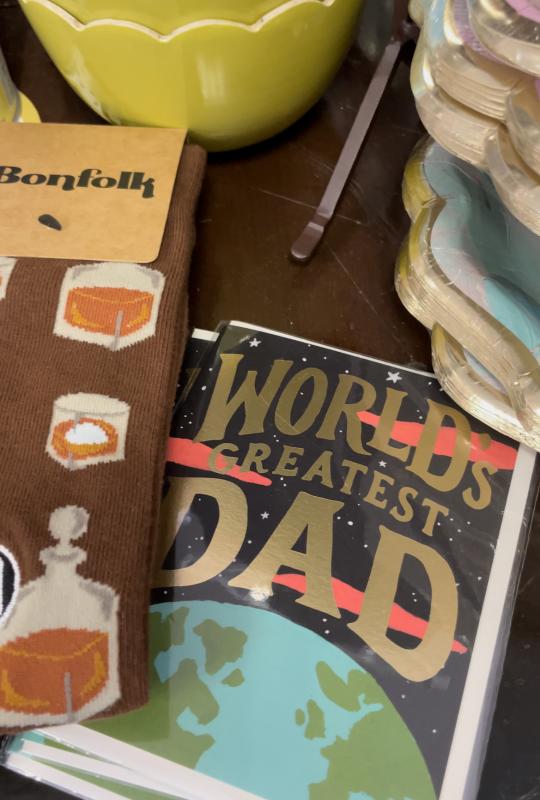 Our array of shopping destinations is ready to welcome you, and now you have a complete guide to the best Father's Day gifts in Dunwoody. Visit our destination just outside Atlanta, and we know you'll find the perfect present for dad… no matter what he enjoys. While you're here, we hope you discover a favorite new shop that you'll return to time after time.  
Dunwoody is always growing and new shops and restaurants are opening all the time. Don't miss out on the latest news and gift guides for every occasion. Follow us on Facebook, Instagram, and Twitter.
We would love to know which of our gift suggestions is the right fit for your father. Tag us on social and don't forget to use #DiscoverDunwoody to share your shopping finds with us.