Spooky season has arrived in Dunwoody! Along with sweater weather, pumpkin spiced goodies and harvest-hued autumn foliage, October is bringing an impressive array of Halloween-inspired festivities to the beautiful 'burbs of Dunwoody, Georgia. Located just north of Atlanta, the city known for blending major metro shopping and dining with small town charm is offering residents and visitors an action-packed month of fall fun. Gather your ghoul-friends, practice your witchiest cackles and read on for your guide to the best Halloween activities in Dunwoody, Georgia. 
Halloween Farm Festival
Saturday, October 21, 2023
Building on a tradition that began in 2013, Scout Troops 477 and 1919, as well as Dunwoody Preservation Trust, will once again welcome candy-craving kids and families to the annual Halloween Farm Festival at the Donaldson-Bannister Farm. Plan to meet up with friends and neighbors at this family-friendly gathering taking place in one of Dunwoody's historical sites. Bring your little werewolves, skeletons, princesses and zombies and team up to solve a mystery at this year's farm festival extravaganza.  
Along with the trick-or-treat mystery, the day's activities will include a petting zoo, games, prizes, crafts, food and drinks, and live music. This autumnal adventure is sure to bring grins to your little ones' faces, and plenty of photo ops for moms and dads. The event is an all-day hooray that goes from 12-6pm.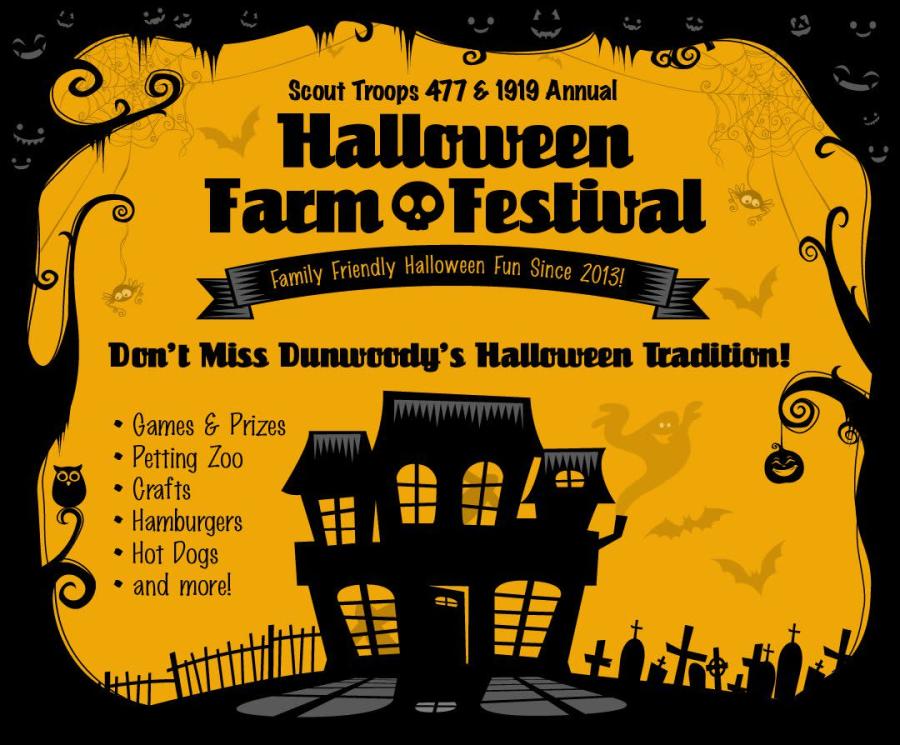 Truck or Treat at Brook Run Park
Thursday, October 26, 2023
For many Dunwoody families, the pinnacle of Halloween season is the annual Truck or Treat event that adds plenty of extra pizazz to the already exciting finale of Dunwoody Food Truck Thursdays at Brook Run Park. For parents seeking squeal-worthy activities for tots, this annual tradition, taking place on Thursday October 26, 2023, is a no-brainer. Get some extra mileage out of those thoughtfully planned Halloween costumes by getting dressed up and heading out to a spook-tacular evening at Brook Run Park.  
Start by enjoying dinner at the food trucks, and then revel in a Thursday night thrill you won't soon forget. Dance the night away with live tunes from Band X, trick-or-treat at the Dunwoody Parks & Recreation candy tables, and snag a selfie with members of the Dunwoody Police Department. Make sure to get your "See and Be Seen" flashing reflector at the DPD booth to help keep your kiddos safe while trick-or-treating on Halloween night. The fun begins at 5pm and we'll be boogying and BOO-ing 'til 9pm.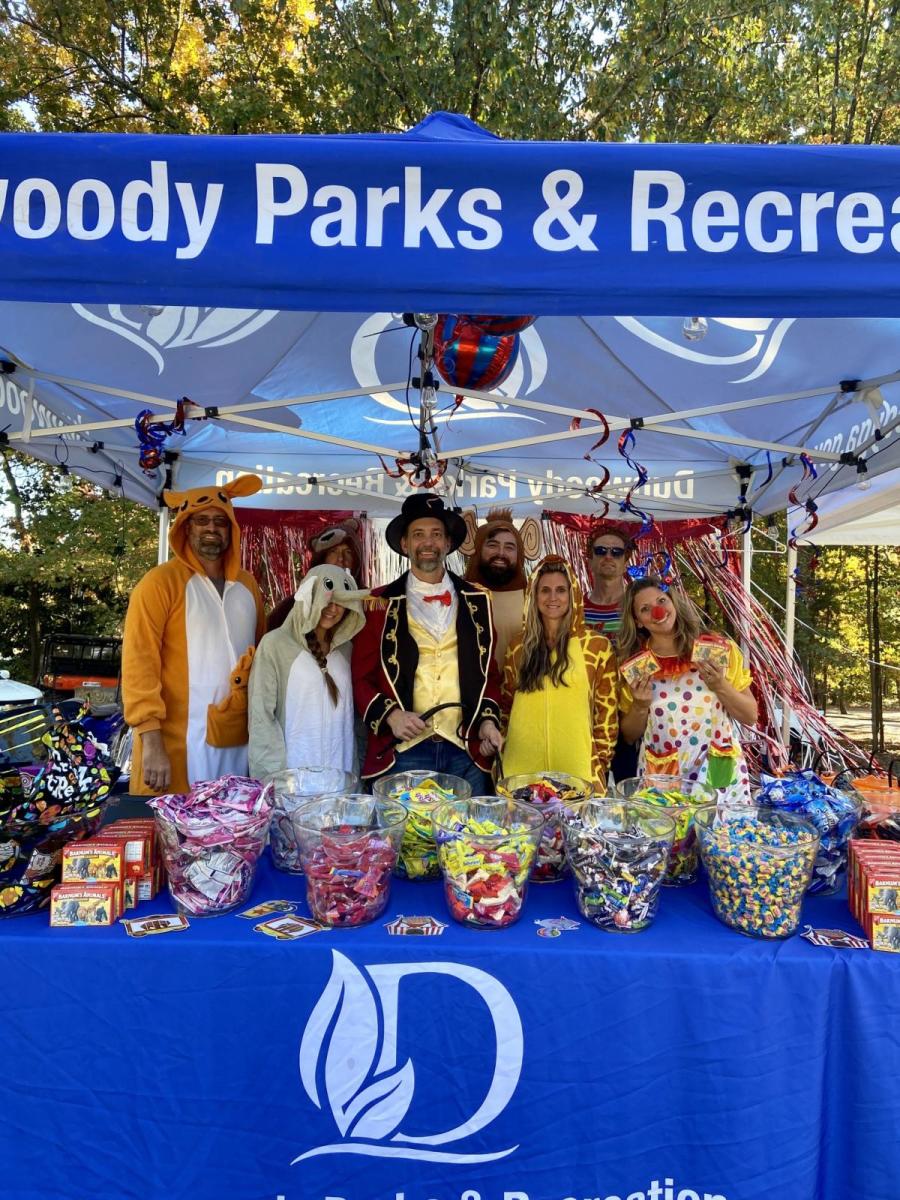 Let the Ghoul Times Roll: Halloween at Ashford Lane
Friday, October 27, 2023
The secret is out: Ashford Lane knows how to throw a rockin' party. From cultural celebrations to fashion shows, this new-ish addition to Dunwoody's Perimeter Center area has earned its reputation as the place to go for guaranteed fun in the Perimeter area. This month, Ashford Lane is gearing up to deliver a hauntingly good time with a brand-new event, Let the Ghoul Times Roll.
Along with live music from Davis & The Love, enjoy themed cocktails and bites, face painting, and a costume contest with a $500 grand prize for the first place winner. If you're the big winner and need suggestions for how to spend that loot here in Dunwoody, we'll definitely be here to assist. 
The evening of fun and frights is happening from 7-10pm. If your crew can't hang that late; fear not. Ashford Lane is also inviting children to trick-or-treat throughout the shopping center's tenants from 5-7pm., so kiddos will have plenty of time to snag some candy and show off their costumes before drifting off to dreamland. Offering something for everyone, this day of fun and frights is sure to be one of the best Halloween activities in Dunwoody.  
Pumpkins & Pancakes
Saturday, October 28, 2023
The purpose of an October visit to Nordstrom is usually to restock on fall-friendly frocks and cozy cashmere scarves, but this year the fashion beacon is offering something new. Shimmy into the Halloween spirit by bringing your little ones to Pumpkins & Pancakes at Ruscello restaurant on Nordstrom's third floor.
If you're a parent of little kids who are typically tucked in long before the sun sets, rejoice. This breakfast-centric event kicks off at 9am, making it possible to experience all the joys of Halloween, minus the truly terrifying scene that unfolds when sugar-charged tots are awake far past bedtime (if you know, you know). 
Costumes are encouraged, and families are sure to have a screaming good time at the frightful breakfast buffet, trick-or-treating stations, crafts and fun that will be revealed at this spooky scene.  
Children's Brunch and Spooky Cake Pop Decorating Class
Sunday, October 29, 2023
Grana, one of the most highly anticipated recent additions to Dunwoody's robust dining scene, is known for its show stopping cannolis. For this Halloween-themed children's brunch bash,the Southern Italian spot will shift gears, and the renowned pastry team plans to teach treat-loving tots how to create their own spooky cake pop. If you're a parent, you know cake pops are a currency greater than gold for our pint-sized pals, and this is sure to be a core memory for kiddos lucky enough to attend. 
Along with the class, registration includes the breakfast version of Grana's iconic wood-fired pizza and a cocktail for the supervising parent. Sounds like a sweet deal to us!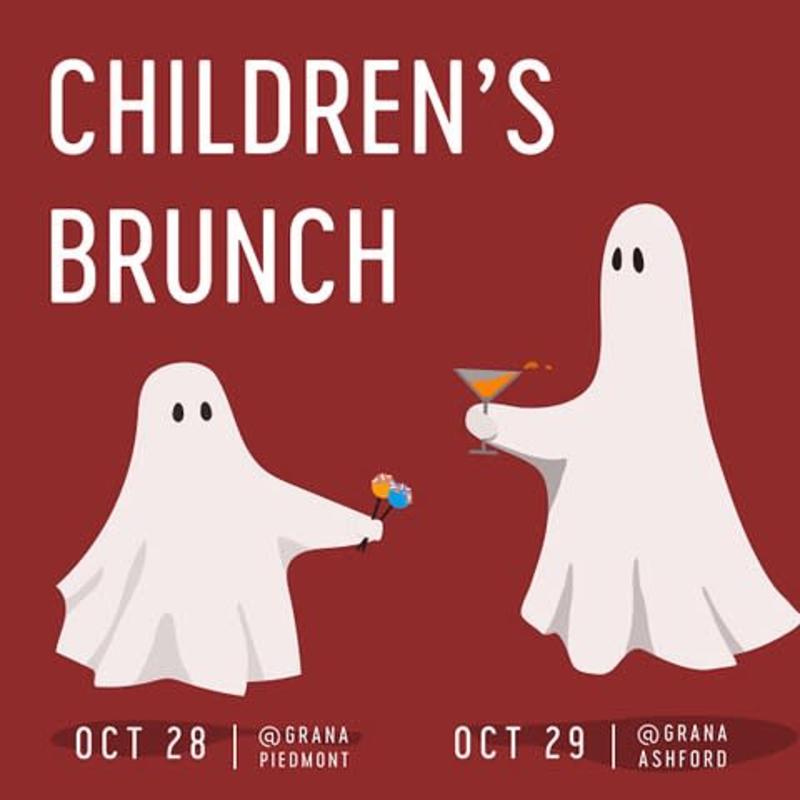 Halloween Scene in Dunwoody's Neighborhoods
Tuesday, October 31, 2023
Dunwoody has no shortage of fantastic trick-or-treating. If you plan to venture into our straight-from-a-movie-set neighborhoods, be sure to eat your Wheaties on Halloween morning. (Yeah, we're showing our age here). Arguably the most well-known Halloween scene in Dunwoody is within the storied streets of our city's Briers North neighborhood. The epic fright fest is known for its over-the-top Halloween decorations, eye-popping candy hauls and massive crowds.  
Other noteworthy neighborhoods to visit for a classic trick-or-treating experience include Village Mill and The Branches. Wherever you plan to soak in the tricks and treats of Halloween night, we encourage you to bring your Southern hospitality along and be a respectful visitor. Be extra mindful of instructions from police and neighborhood volunteers when it comes to parking, traffic patterns, and the neighborhood's posted end time for festivities.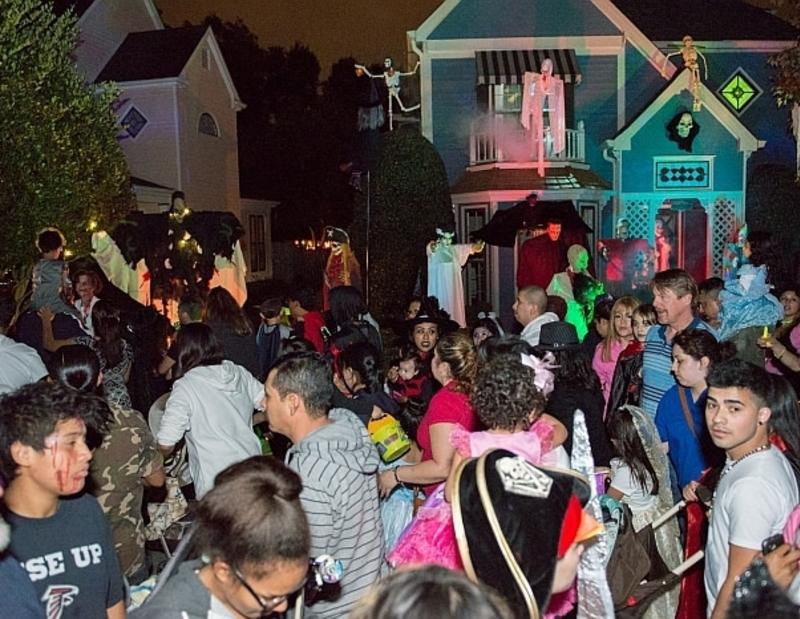 Well, boos and ghouls, now you know everything we do about planning a haunted hoorah right here in Atlanta's own Dunwoody, Georgia. We would love to know… what are you planning to do to celebrate Halloween this year? Share your plans, ask us silly questions, and send your suggestions for costumes for our team by catching up with us on social.  
Follow @DiscoverDunwoody on TikTok, Facebook, X, Instagram to learn more about what Dunwoody has to offer, just minutes from Atlanta.
Until then … Happy Halloween