Are you a die-hard Atlanta Braves fan? Combine your love for the game with a delightful stay in the charming city of Dunwoody, Georgia. Just a short 12-mile drive from Truist Park, the Braves' home stadium, Dunwoody offers an array of comfortable accommodations, exciting attractions, and delectable dining options for Braves fans. The team at Discover Dunwoody made the trip to show other fans  how accessible the stadium is from Dunwoody. Whether you're a lifelong fan of the Braves or simply enjoying getting to know the game, here's our team recap with everything there is to do at a Braves game to ensure you have an unforgettable experience.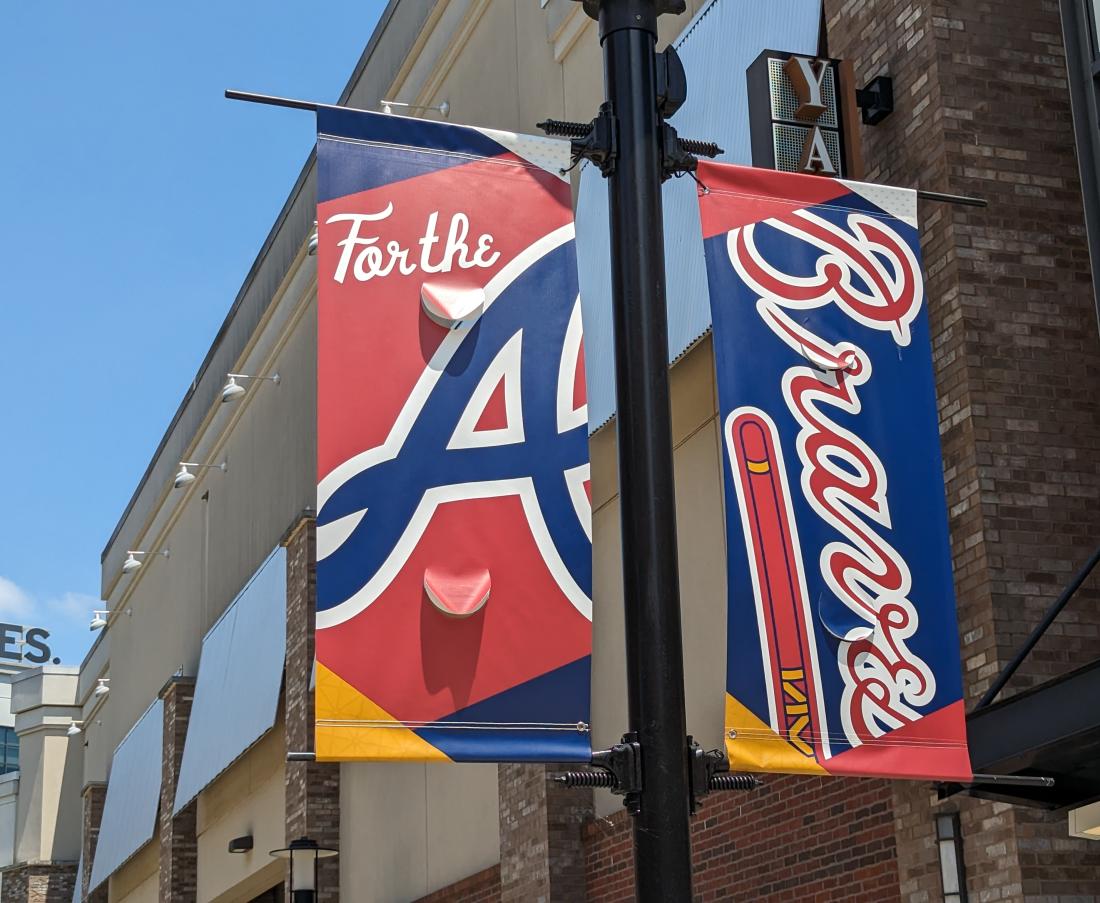 The first step to any sporting function is to have your game day gear ready. For those that are mega fans, we know you already have an Acuña Jr. jersey in your closet. However for others, Dunwoody has your back in the game day fit department. One popular destination is Perimeter Mall, which houses a variety of clothing stores where you can find officially licensed Braves apparel. Whether you're looking for a classic Braves jersey, a stylish cap, or a trendy t-shirt, you'll find a wide selection of options to choose from at this popular shopping destination. 
Additionally, nearby shops such as Academy Sports, Target or Walmart—even Kroger carries some Braves gear—also feature team clothing for any budget. Grab your outfit the day of the game and enjoy a quick ride over to Truist Park.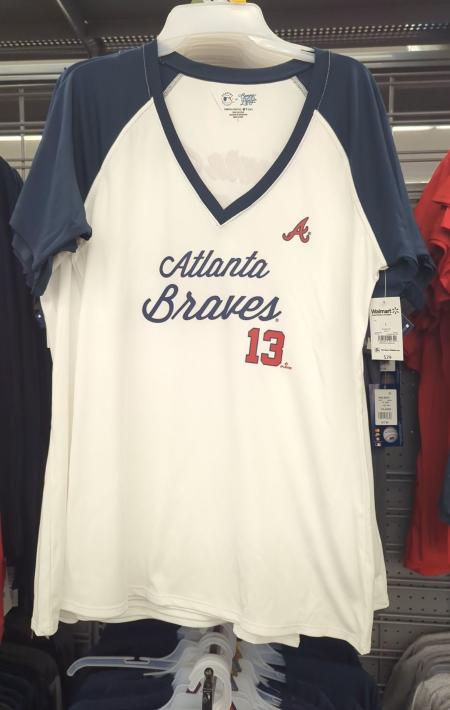 Parking can be a dreaded task when going to any sporting event. This can be even more difficult if you go to a weekday game where only half of the parking spots are available due to neighboring business hours. Follow our lead: The Discover Dunwoody team took an Uber to the game. In anticipation of the game day traffic, Ubers are plentiful and can pick you up within minutes. This 20-minute car ride goes by like a flash when you're amping up for game day with your friends. Get dropped off right outside The Battery, an outdoor shopping and dining center, and enter through any gate.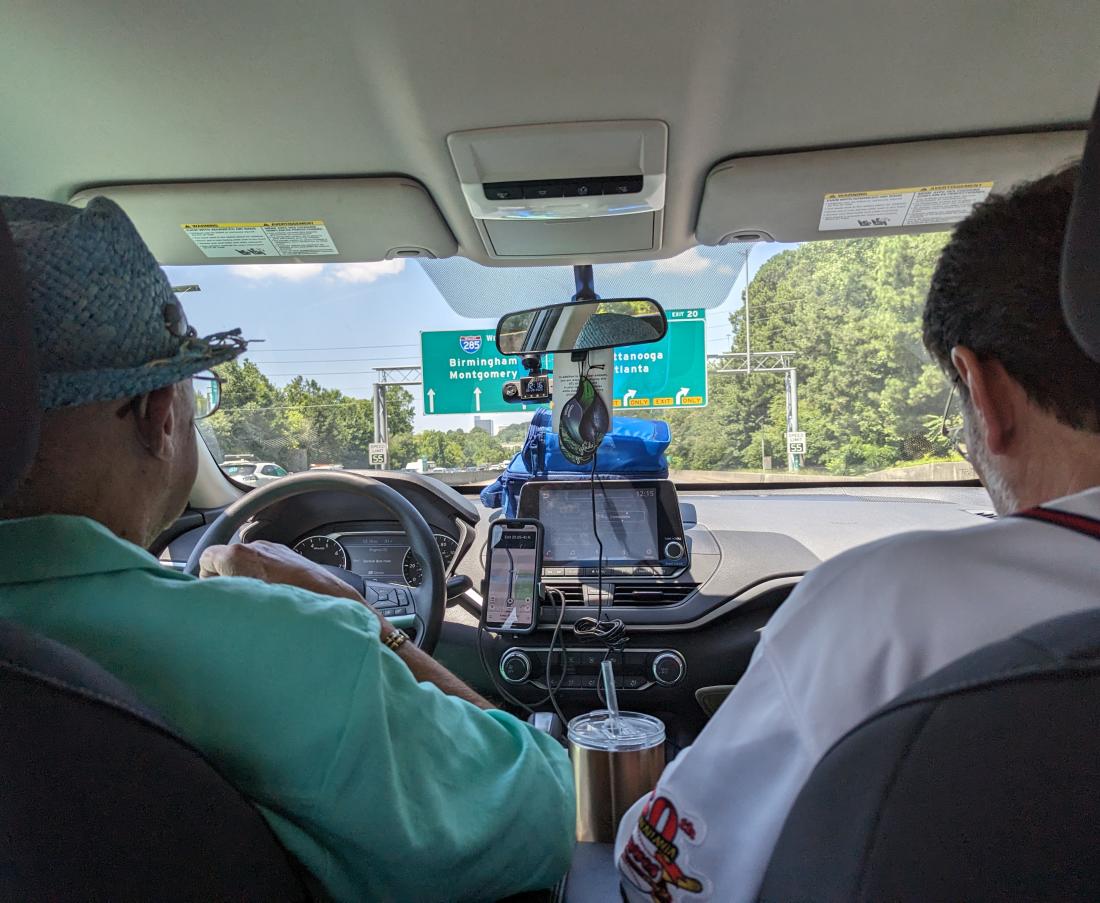 Truist Park, the home of the Atlanta Braves, is a modern marvel. The stadium boasts impressive architecture, comfortable seating, and a myriad of top end amenities to enhance the fan experience. Take some time to explore the concourse before finding your seats. The variety of food at this stadium could fill an entire blog of its own but we'll give you the quick rundown.
Baseball is synonymous with hot dogs and beer so make sure you grab these classic snacks available on every level. If you want something to keep the kids busy and have a souvenir to take home, order the dip 'n' dots served in a Braves baseball cap. The H&F classic burger is pricy but also a gourmet local favorite. For those looking for another Atlanta favorite, try anything from Fox Bros Bar-B-Q or Superica, you won't regret it. We're only one of two Garden & Gun Club restaurants in the country specializing in the popular magazine's take on Southern cuisine.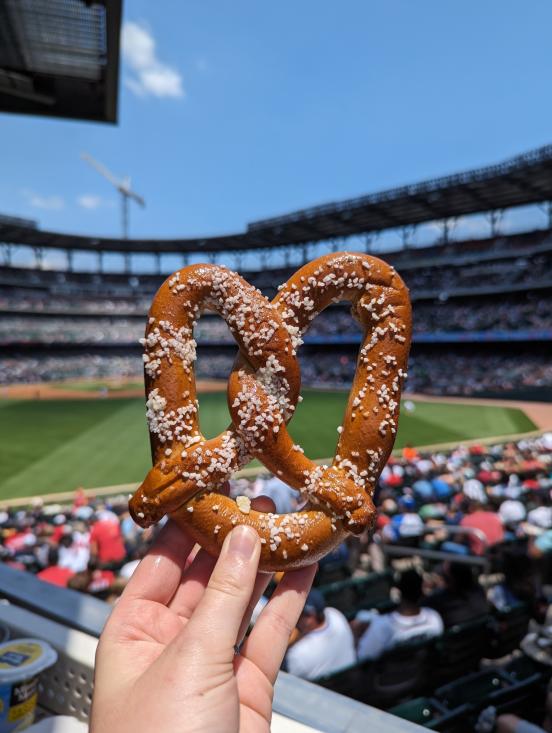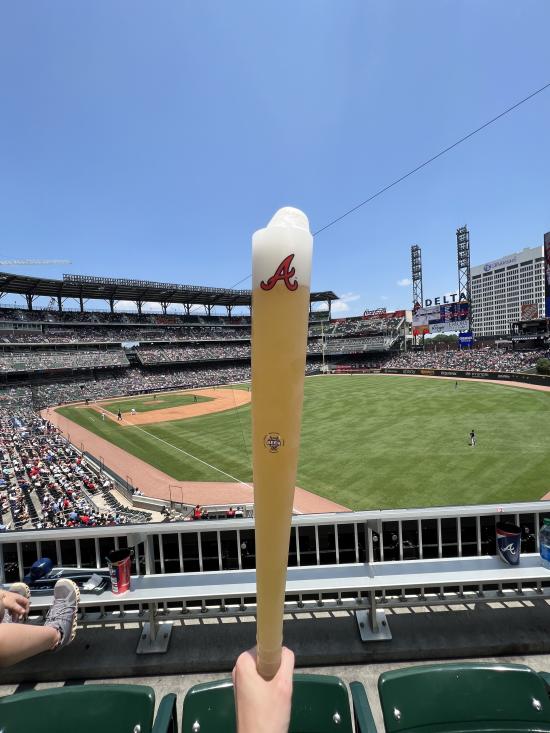 After you've stuffed your face, take a walk around to burn off calories and discover everything Truist Park offers. Check out the Braves Authentics: From the Game store where you can purchase signed memorabilia from all your favorite players. Walk through time at the Monument Garden as you learn the history of the Braves team.  Did you know that the Braves have sported more than 25 different jerseys since their inception in 1871? You can view them all at the stadium while learning other interesting facts about this incredible team. If you find yourself looking at a massive conveyor belt of jerseys, then commemorate your experience with a customized jersey at the Custom Shop.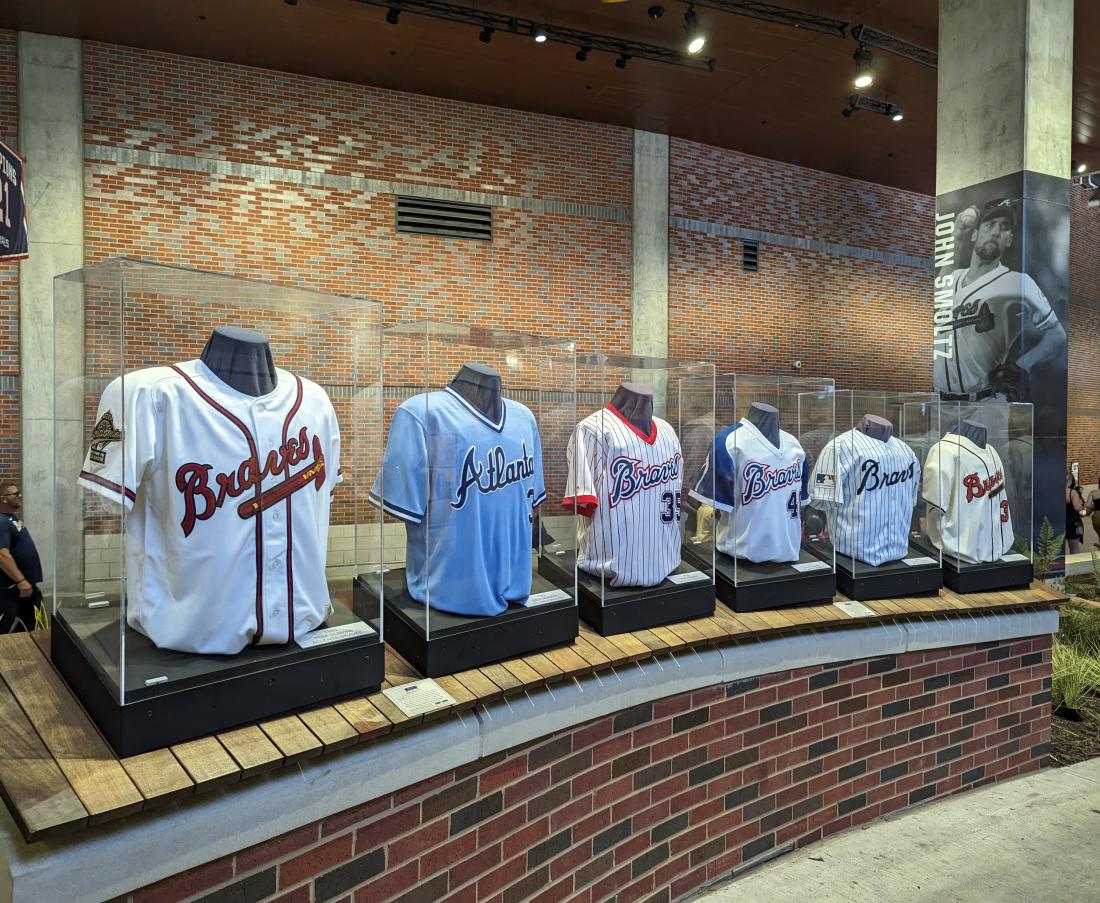 If you're attending with kids make sure to stop at the Sandlot Kid Zone for some incredible hands-on activities. Enjoy experiences such as rock climbing, ziplining, or carnival games. This is a perfect spot to take restless kiddos who struggle with sitting down for a few hours. Look for a game on Sunday when kids get free access to these activities.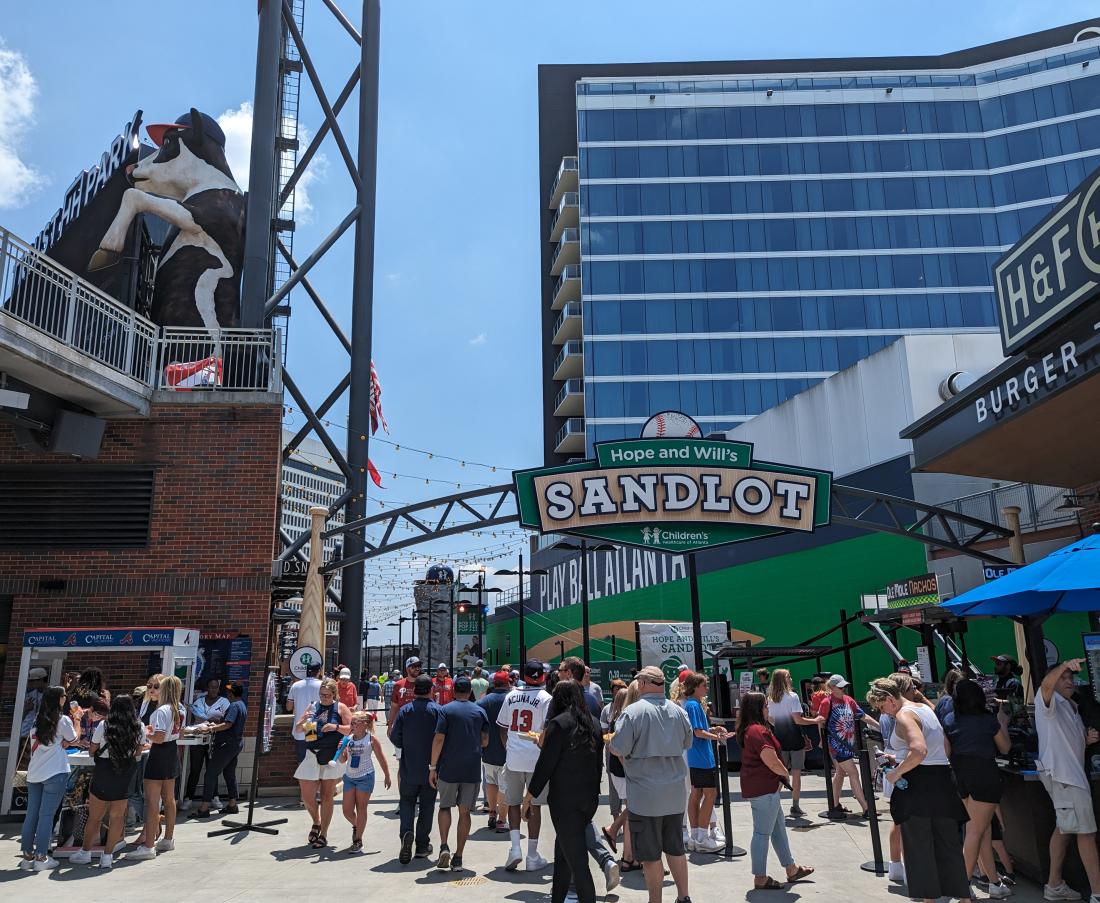 Once you make your way to your seats, cheer alongside fellow Braves fans as you witness the team's impressive plays and soak up the contagious excitement from the crowd. Enjoy the modern amenities, excellent concessions, and captivating entertainment that make Truist Park an exceptional venue. Whether you're a lifelong Braves supporter or a casual fan, the experience of watching a game live is unforgettable.
Between innings, the stadium comes alive with entertainment. Blooper, the Braves' mascot, interacts with fans and the Jumbotron showcases hilarious fan cam moments and encourages everyone to sing along to classic tunes.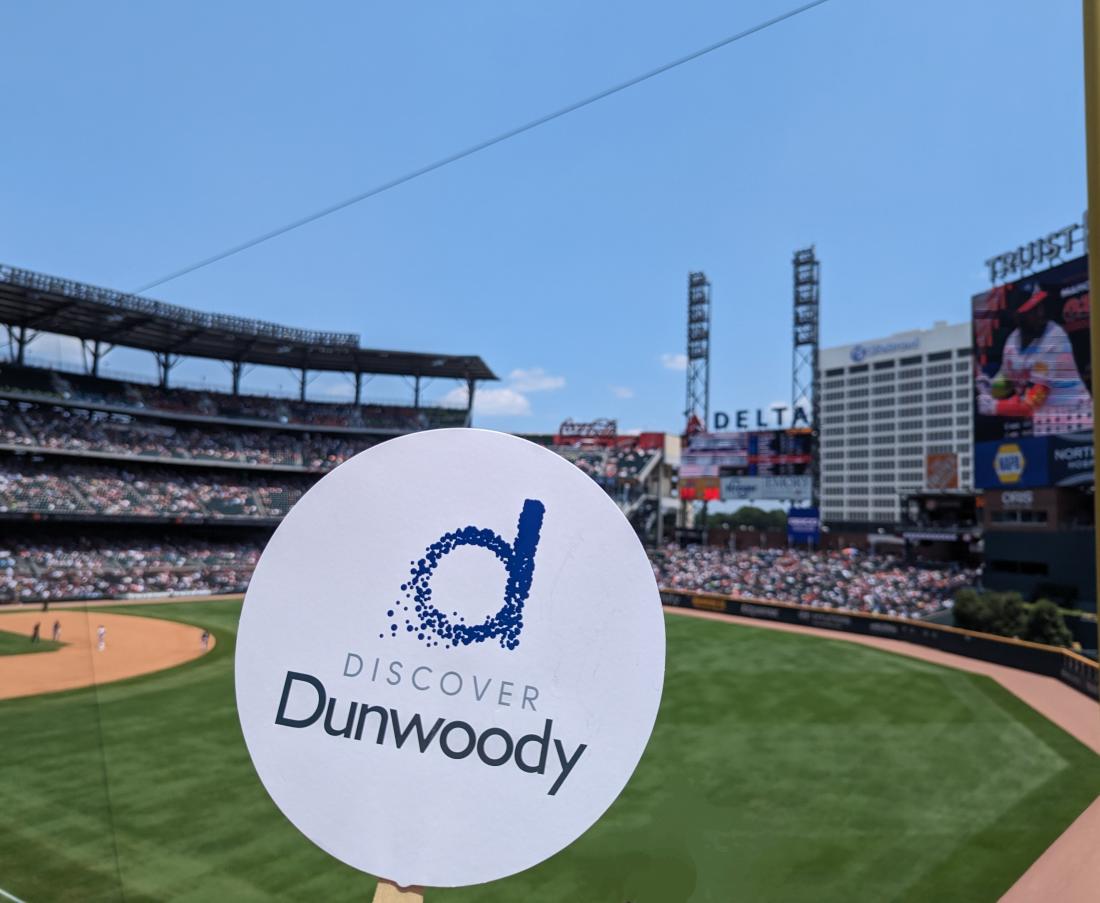 After the game, call Uber or Lyft to make a stress-free return to Dunwoody. Share your favorite moments from the game over a delicious meal at one of Dunwoody's renowned restaurants or cozy pubs. If you're in the mood for some evening entertainment, catch a live performance at a local restaurant. 
From comfortable accommodations to exciting attractions and mouthwatering dining options, Dunwoody ensures an unforgettable experience for Braves baseball fans who want to stay close by, but not at that park. Pack your Braves gear, book your stay, and get ready to cheer on your favorite team while enjoying the warm hospitality and delightful amenities that Dunwoody has to offer. 
Looking for hotel suggestions? The Crowne Plaza has a Braves Promotional Package that will get you 20% off tickets and more!
Follow @DiscoverDunwoody for more!