Dying for an excuse to dress up head-to-toe in green? St. Patrick's Day is right around the corner and it's time to shamrock-n-roll! With vast green spaces and plentiful pints, Dunwoody is the perfect place for a leprechaun to visit. Check out what we think a leprechaun should discover in Dunwoody.
1. Our Parks - Let the Shenanigans Begin
With over 200 acres spanning across our nine parks, our green space is sure to attract any festive leprechaun for St. Patrick's Day in Dunwoody. Don your green apparel and go on a scavenger hunt for four-leaf clovers. You might even catch a glimpse of a leprechaun here! One of the most popular parks is Brook Run Park, with its large playground, miles of trails, and a skate park.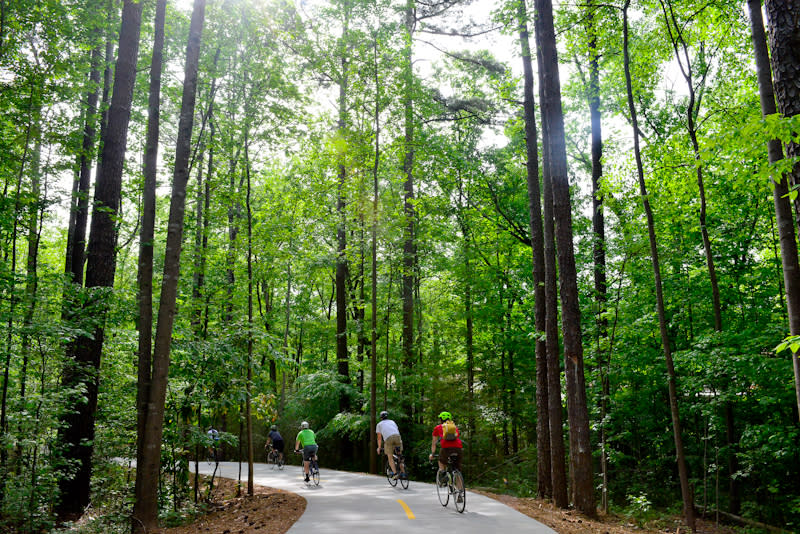 2. Shopping Spree - Find Your Pot of Gold at the End of the Rainbow
Don't get pinched this season, check out one of our 200 places to shop for your green outfit. Visit Under the Pecan Tree or The Enchanted Forest for a pop of color in your wardrobe this season. You might even pass a leprechaun searching for their lucky green top hat before the big day.
3. Pubs - Eat, Drink, and Be Irish
Where do you think you'll find leprechauns on St. Patrick's Day? Local pubs, of course! Check out the events happening this St. Patrick's Day at the local pubs in Dunwoody. The Dunwoody Tavern, The Duke, and King George Tavern will all have giveaways, Irish food, and to top it off —bag-pipe music! Have an extra pint and a portion of the proceeds will be donated to Camp Twin Lakes, a summer camp for children with disabilities in Georgia. If you're looking to complete your all-green outfit with a festive drink in your hand, check out HobNob Tavern. Come for the Insta-worthy green beer, stay for the Irish music and food specials.                                                                             
When in Dunwoody, do as the leprechauns do. Bathe in the lush green scenery, find a four-leaf clover, shop around for a green transformation, and head to the pubs for a pint. Who knows, you may find a pot of gold if you're lucky.  
Festive Limerick in 3…2…1…

There once was a lad from Dunwoody
Who spent St. Patrick's Day so jolly
He drank and he laughed All day with his staff
A festive St. Paddy's Day in Dunwoody!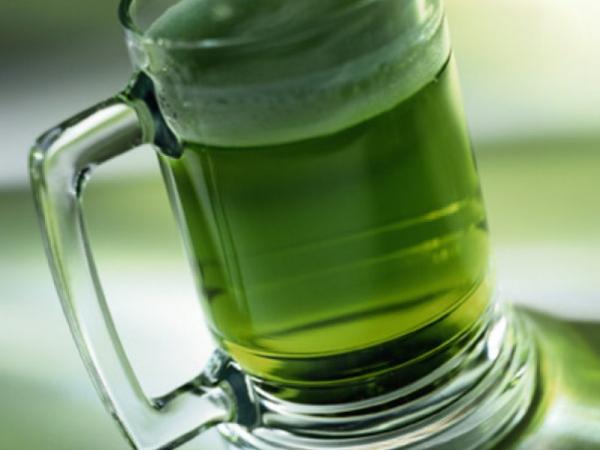 List of Saint Patricks' Day Events in Dunwoody
HOBNOB Perimeter (1221 Ashford Crossing Dunwoody, GA 30346)
HOBNOB really knows how to throw a party, and this year will be better than ever with the brand-new Lawn at Ashford Lane as their backyard! The party starts at 6pm with shenanigans galore: an Irish band and a DJ, menu specials, and of course… green beer! Tickets are available online and the event is rain or shine.
The Duke (4685 Ashford Dunwoody Rd. Dunwoody, GA 30338)
Dunwoody Tavern (5488 Chamblee Dunwoody Rd. Dunwoody, GA 30338)
King George Tavern (4511 Chamblee Dunwoody Rd. Dunwoody, GA 30338)
When it comes to Saint Patrick's Day celebrations, the Dunwoody Restaurant Group doesn't mess around. At all three of DRG's restaurants (The Duke, Dunwoody Tavern, and King George Tavern), you'll find a full-fledged Irish party complete with a bagpiper, a full Irish menu, and giveaways. For every Guinness sold, they'll donate a dollar to Camp Twin Lakes.
Moondog Growlers (5064 Nandina Lane, Suite D Dunwoody, GA 30338)
Don your green attire and gather your friends at Moondog Growlers. The party starts at 4pm and will feature live music by Dave Norris of "On the Runway," Irish and green beers, and even Lucky Charms (yep, the cereal). Check out their website's "What's on Tap" section to see what they're pouring and remember you can take home a growler of your favorite beer. Cheers!
Tucked away beyond the courtyard at Park Place, this craft beer bar is offering food and drink specials in honor of St. Paddy's Day beginning at 12pm. Later, a DJ will spin tunes from 9pm until 1am. With more than 150 craft beers from around the globe available here, you're sure to have good luck finding a beer you love.