Dunwoody offers some of the best workout classes that will help you reach your personal goals. Whether you are looking for an individualized personal training session or the serenity of a yoga class, Dunwoody provides many options to suit your preferences and help you grow on your fitness journey. Get ready to explore the vibrant fitness scene in Dunwoody and discover the best workout experience in Dunwoody for you.
Experience a Personalized Plan at Fitness Together
Reach your goals through a custom and consultative fitness plan at Fitness Together. Before embarking on your fitness journey, Fitness Together provides a signature fit evaluation to assess your health history and lifestyle, which allows the certified personal trainers to understand your needs and develop a customized fitness plan to help you achieve your goals.
Personally, I had the pleasure of attending a training session at Fitness Together, and it was amazing. The trainers were friendly and genuinely wanted me to succeed. The workout itself was fantastic, pushing me to my limits while still being enjoyable. I left feeling motivated and eager to return for more sessions. Come experience the personalized approach at Fitness Together and you'll receive the best support and resources needed to transform your health and achieve long-lasting results.
Book your complimentary signature fit evaluation and experience Fitness Together.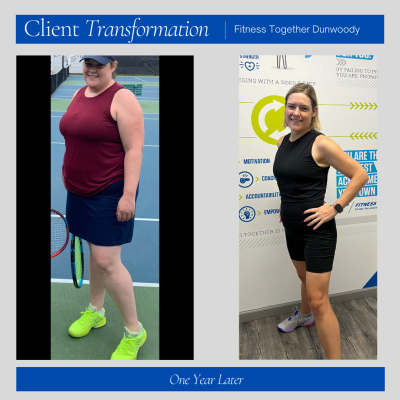 Located off Ashford Dunwoody, in the plaza near Publix and QT, [solidcore] is a high-intensity, low-impact full-body workout on a Pilates-inspired reformer. With the lights down and music up, you'll find a stronger version of yourself by the first song change. [Solidcore]'s core workout utilizes slow and controlled movements scientifically designed to break down muscles to failure, so they build back [stronger].
Try [solidcore] 50-minute immersive experience for results you can see and feel immediately. Find the schedule on the website solidcore.co or through [solidcore] app! [Solidcore] is excited to offer a New Client 2-Week Unlimited for $79.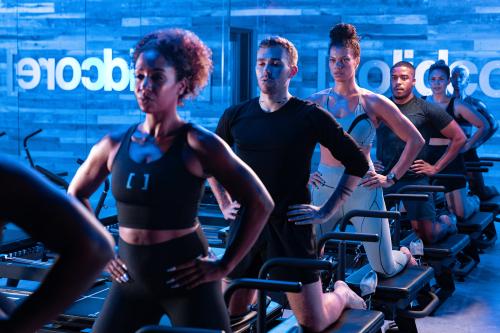 Discover Yoga Bliss at Yonder Yoga
Yonder Yoga classes balance the challenges of the physical practice with the mentally restorative elements of vinyasa yoga. Teachers craft a unique sequence for each class, choreographed to music, cultivating a high-energy and inspiring workout. While Yonder Yoga may initially be known for its empowering yoga classes, students call Yonder their 'yoga home' for its welcoming and warm community. Teachers and staff greet members by name, and forever friendships are formed within the studio walls.
Take a yoga class at Yonder Yoga today and be prepared to embark on a zen journey.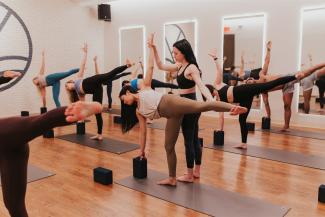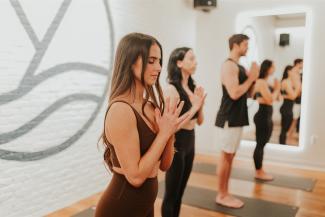 Shape, Tone, and Define at Pure Barre
Pure Barre presents a diverse array of class types ranging from Pure Barre Reform to Pure Barre Align. The former focuses on resistance and strength and the latter focuses on balance, flexibility, and strength, ensuring effective low-impact high intensity workouts. By blending elements of Pilates, yoga and ballet, Pure Barre offers a transformative experience that will change you both physically and mentally. Through small movements, Pure Barre delivers remarkable full-body benefits that enhance your strength, tone your muscles, and elevate your overall fitness.
Don't miss the chance to experience your first Pure Barre class and witness the amazing transformation that can be achieved in 50 minutes or less.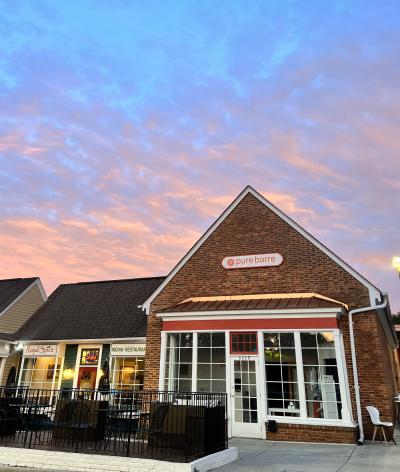 Experience the ultimate total-body group workout at Orange Theory, where the blend of science, coaching, and technology guarantees incredible results. Engage in heart rate-based interval training that takes you through a rotation of exercises, including rowing for strength and power, cardio on the treadmill, and strength training through weight and floor exercises. The OTbeat heart rate monitor technology provides real-time heart rate and performance data encouraging you to ensure that your efforts are paying off.
The positive and encouraging atmosphere at Orange Theory will always continue to make you feel motivated to push yourself. Join Orangetheory and embark on an empowering fitness journey.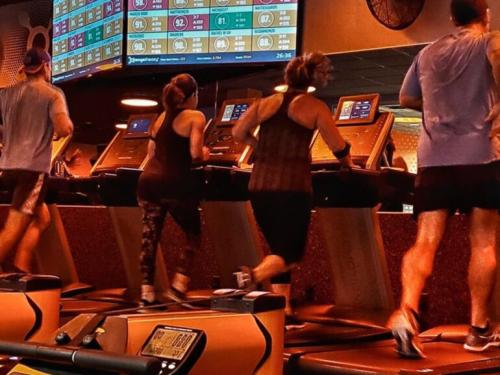 Find Your Zen at YogaSix
Immerse yourself in a sensory yoga experience at YogaSix, where each class is thoughtfully designed to focus on specific areas of the body. From hot and powerful yoga to slow and mindful yoga, you can choose from a variety of class types that provide unique benefits to your well-being. Yoga Six welcomes individuals of all levels, making yoga accessible, energizing, and fun for everyone.
By practicing yoga, you can enhance your strength, improve your flexibility, manage stress, and experience a boost in your mood. Give YogaSix a try and see the many benefits that yoga will provide both physically and mentally.
Take an indoor cycling class at CycleBar Dunwoody. CycleBar is a low-impact, high intensity indoor cycling class for all ages and abilities. The rhythm-based ride is filled with high energy and mood-elevating fun every time you ride. Every ride will motivate you through CycleStats technology and energy-enhancing music.
Come ride at CycleBar to become stronger and improve upon your fitness goals.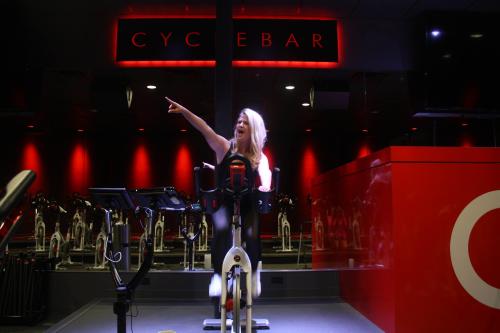 Discover full-body reformer Pilates at Club Pilates
Embark in a full-body reformer Pilates class at Club Pilates where every class challenges both the mind and body. Experience low-impact workouts that engage every muscle group promoting strength, mobility, and stability. In addition to becoming stronger, joining Club Pilates means becoming part of a supportive community.
Ready to take the first step? Book a complimentary introductory class and embark on a Pilates adventure that will help you reach your personal goals.
By definition CrossFit is constantly varied, functional movement performed at a relative high intensity. As you step foot into CrossFit Dunwoody, prepare to witness a transformation in your fitness capabilities such as increased strength, speed, flexibility, and endurance. With dedicated coaches who are committed to guiding you with the necessary skills, CrossFit Dunwoody is the ultimate destination for achieving remarkable results on your fitness journey.
Take the first step towards a stronger you by booking your free no-sweat information session today.
Achieve Goals at Alloy
Experience the transformative power of personal training at Alloy, where customized fitness plans are designed to help clients achieve their specific goals. Challenge yourself like never before and witness tangible results as you work closely with dedicated trainers who prioritize your individual needs. Alloy fosters a community that is incredibly supportive, motivating you even more.
Step into Alloy and embark on a fitness journey that is tailored to you and will inspire you to push your limits.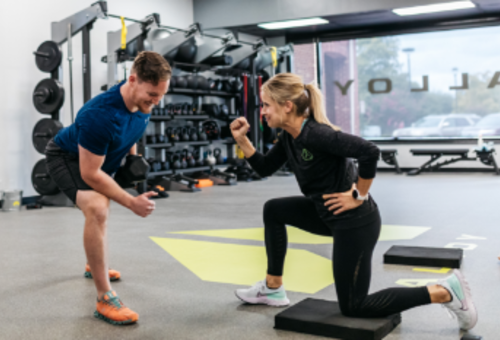 (Photo from Alloy Personal Training | Superior Personal Training For An Active Lifestyle)
Indulge in a blissful yoga experience at Lift Yoga and Body, where a diverse range of classes cater to all ages and skill levels. Step into uplifting spaces guided by experienced teachers who will lead you through incredible sessions. Whether you're seeking a meditative experience, or a hot yoga session, Lift Yoga and Body offers a class that will cater to your needs. Think: Everything from mindful flow to warm core to yin yoga on the docket.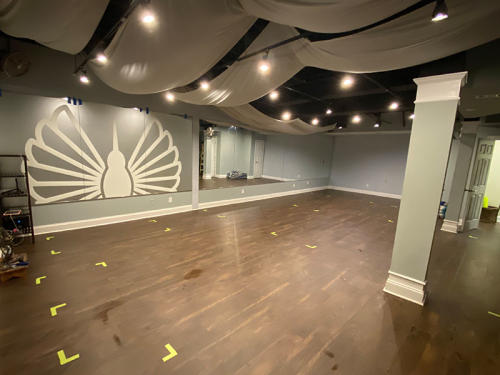 (Photo from Lift Yoga + Body: Yoga for all levels (liftyogastudio.com))
Dunwoody is the place to experience the many ways in which you can reach your fitness goals. The best workouts in Dunwoody are only a click away.
Follow @DiscoverDunwoody on Instagram, TikTok, and Facebook for more ways to improve your fitness journey.