Dunwoody In the News:
Discover what people are saying about Dunwoody, GA
2020:



Dunwoody, GA Gets A Makeover - Connect Meetings (February 4, 2020):
"Everything Will Be Ok," is a powerful statement on display at the old smoke house at Spruill Gallery in Dunwoody, Georgia.  The black and white mural, visible from the street, is a real eye-grabber.  Just like the sign leaving a strong impact on passersby, Dunwoody is leaving a lasting impression on planners and attendees with several of its hotels getting multimillion-dollar renovations. | Read the full article here.




A Simple Phrase Brings Big Inspiration During the Coronavirus Pandemic -FOX5 Atlanta (March 19,2020):
Our lives have changed dramatically during the COVID-19 pandemic, and it can feel a little overwhelming at times. But now, a local community has found a way to bring hope, through one simple phrase. "Everything Will Be OK." | Read the full article here. 

Georgia Town Will Deliver "Everything Will Be OK" Yard Signs - CNN (March 23, 2020):
Locals in Dunwoody, Georgia want you to know that everything will be OK despite the coronavirus pandemic paralyzing cities across the US.The public art nonprofit Create Dunwoody has teamed up with sign company Custom Signs Today to create and deliver yard signs that say "Everything will be OK." The idea was born when Spruill Center for the Arts CEO Alan Mothner and Custom Signs Today owner Heyward Wescott bumped into each other while running. They started talking about how to lift up the community. | Read the full article here.

"'Everything Will Be OK' Signs Pop Up to Spread Cheer Around Georgia Town" - Good Morning America (March 23,2020):
As concerns over the global COVID-19 pandemic intensify, residents of one small city in Georgia are spreading a simple message to support their local artists: "Everything Will Be OK." Yard signs with the positive message have popped up on lawns and windows all over the city of Dunwoody, hoping to show the community's solidarity in wake of so much uncertainty. | Read the full article here. 





Tell Me Something Good: 11 Awesome Things - Good Grit Magazine (March 23, 2020):
Ever since Jason Kofke painted the Everything Will Be OK mural on the side of Dunwoody's Spruill Gallery, the town has taken the phrase as its unofficial motto. During this period of uncertainty, replicas have been popping up all over the city, reminding everyone that we will get through this together. | Read the full article here. | Read the full article here.




Everything Will Be OK! Iconic Georgia Mural Takes On New Meaning Amid Coronavirus Crisis - Parade.com (March 24, 2020):

Pair a supportive phrase with a public art installation and the goodwill can ripple through a community for many, many years. That's what's happening in Dunwoody, Georgia, where a temporary mural first installed more than a decade ago is providing an encouraging message during the coronavirus crisis. | Read the full article here.
 

Good News Stories From Around the U.S. to Brighten Your Week - USA Today  (March 24, 2020):
It's hard to deny that 2020 has gotten off to a rocky start, but tough times have brought out the best in some communities, inspiring towns, individuals and small businesses to get creative for the greater good. Here are three of these stories from the past week. Residents of Dunwoody, Georgia (a small town just north of Atlanta) woke up Tuesday morning (March 17) to yard signs scattered around town with these four words. | Read the full article here.



Everything Will Be Okay Signs Go Up in Dunwoody to Support Artists - 11Alive News (March 27, 2020) | YouTube Video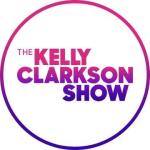 Georgia Town Helps Support Artists Affected By The Pandemic - The Kelly Clarkson Show (April 15, 2020) | Read the full article here.