It's no secret - we love food. Food makes us happy. It keeps us alive. It's the cornerstone of any celebratory event, and it brings people together. We think that food itself should be celebrated. So much that we devoted an entire week to it. Calling all foodies! Dunwoody's most delicious week of the year is BACK. Join us June 8-15 as we kickoff the 8th Annual Dunwoody Restaurant Week!
So why is Dunwoody Restaurant Week the best week ever? All week long, over 20 participating restaurants will offer their best deals. Breakfast, lunch, dinner, dessert, and even drink specials are up for grubs - oops, we mean grabs. Check out the menus beforehand so you can devise your meal plan ahead of time! And if you need more convincing, here are 5 more reasons to you should dine in Dunwoody for DRW19:
 
#1. You can skip the brown bag lunches.


 
Say no to sad salads and soggy sandwiches and have something like this instead.  With such a diverse menu of restaurants to choose from, lunchtime just got a lot more exciting.
#2. No groceries, no dishes, no worries.



Ditching responsibilities is AWESOME, and quite frankly, this is something we adults don't get to do. So take advantage of not cooking and cleaning for a whole week but don't be surprised if you forget what your kitchen looks like.
#3. Try your hand at amateur food blogging.



You had the citrus glazed salmon with marcona almonds and brown butter from Capital Grille last night? Food selfie or it didn't happen. And how else will you remember all the amazing new dishes you tried and loved? Include #DineInDunwoody and #DunwoodyRestaurantWeek in your posts so we can share and feast our eyes too!

#4. You can get out of the office.



Lucky for you, Dunwoody is only 10 miles outside of Atlanta so you can venture out and still get back in time for that afternoon meeting. Better yet, just make it a lunch meeting!
#5. You can finally cross some places off your restaurant bucket list.



We all have one. The place that just opened up around the corner or the restaurant that always smells amazing when you pass by it after leaving the gym. Well now is your chance. There's a wide variety to choose from: small bistros, locally-owned favorites, and big chains!

Special Mention #6. You can add some culture to your cuisine!
We know, we know.. we originally said 5 reasons. Well, we like to shake things up. Don't worry, you'll be glad we added number 6. The Dunwoody Nature Center and the Spruill Gallery have sweetened the deal and are partnering with Dunwoody Restaurant Week to offer discounts to Dunwoody Restaurant Week enthusiasts! The below offers are available to all Dunwoody Restaurant Week diners with proof of receipts from the participating restaurants.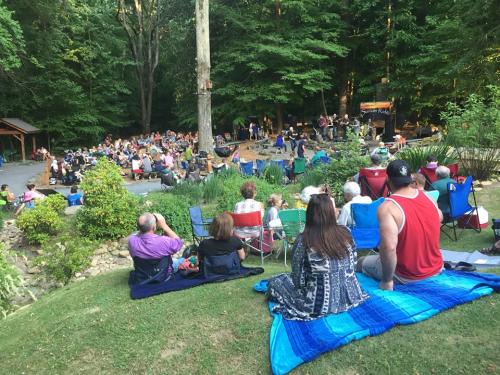 The Dunwoody Nature Center is offering complimentary entry to their summer concert featuring Acoustical Left occurring on Saturday, June 15, 2019 with proof of receipt from a participating restaurant.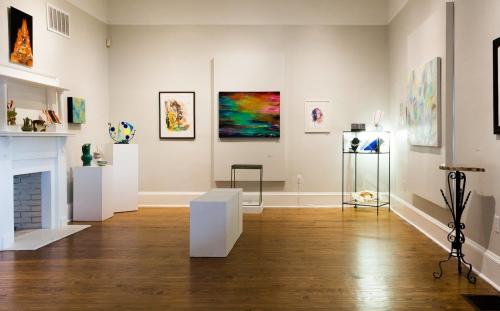 Spruill Gallery is offering 10% off items in the gallery gift shop with proof of receipt from a participating restaurant. Offer is valid from Saturday, June 8 to Saturday, June 15, 2019.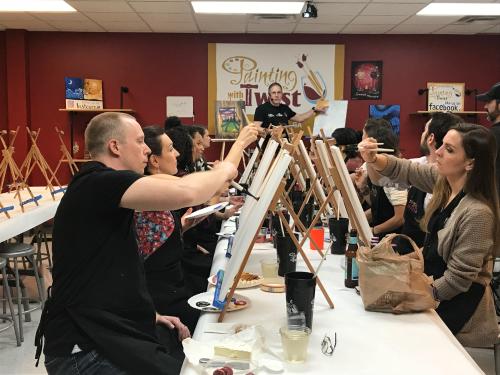 Painting With A Twist is offering 10% off painting classes with online code '10OFF'.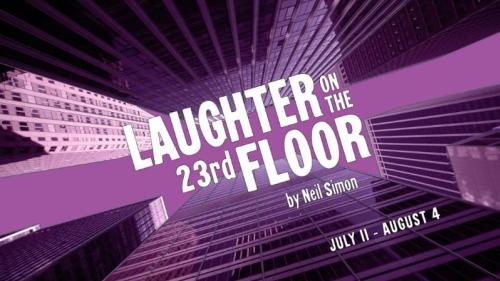 And Stage Door Partners is offering buy one get one free tickets to "Laughter on the 23rd Floor" from Thursday, July 11, through Sunday, August 4, by calling the box office at 770.396.1726 and mentioning the code 'RWBOGO'. 
 
Let's Feast!
Long story short, Dunwoody Restaurant Week gives you the opportunity to enjoy some good eats at some really good prices. This is one of those things we could tell you about all day long, but it's a lot more fun if you come here and experience it! Our restaurant scene is one of the many reasons visitors come back to Dunwoody time and time again. Don't just take our word for it. We already saved you a seat.