Just because it rains, does not mean you can't still have a parade. There are plenty of things you can do without being cooped up at home. All it takes is a little searching. Or in this case, a little reading. In Dunwoody, you don't have to look far for things to do. Even on a rainy and seemingly-no-good-day. If you have the umbrella, we have the suggestions! Here are 8 ways to enjoy a rainy day:
 
1. Cozy up at a Cafe
Bring a book or your laptop and find the cutest cafe. Add a pastry and some coffee or tea to the mix and you're likely to find yourself staying long after the rain shower ends. Some picturesque cafes we love to frequent are Breadwinner Cafe & Bakery, Crema Espresso Gourmet, and Cafe Intermezzo. These places continue to be a relaxing hot spot even when the sun is shining brightest.
2. Find Tranquility at the Spa
It could be windy and thundering outside, but you'd never know it from inside the luxurious escapes that Dunwoody has to offer. Get an ultra-relaxing anti-aging facial at Angela Michael Skincare and Spa, or the Signature Four-Handed Massage from Woodhouse Day Spa to prevent any dark clouds from ruining your day.

3. Shop til the Rain Stops
It'll take you quite some time to explore the second largest mall in the Southeast. With over 200 specialty stores at your leisure, you're sure to avoid any raindrops falling on your head by shopping at Perimeter Mall. This is also the perfect time and place to find some new rain gear. That's smart shopping. if you ask us.
4. Let the Rain Inspire You
Creativity reigns on days like this. (See what we did there?) Find a new hobby with a class or workshop at Spruill Center for the Arts, or indulge your artistic side with a paint and sip at Painting with a Twist. See an exhibit at Spruill Gallery or shop for some local keepsakes. There's plenty of ways for you to find beauty in the rain.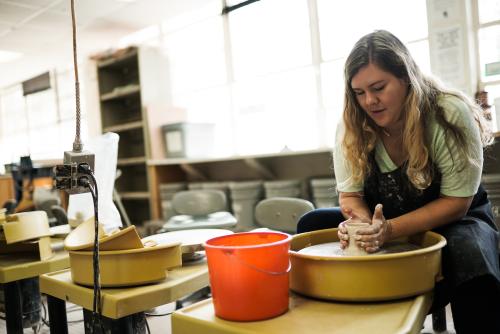 5. See a Stage Door Theatre Show
Some people go to the movies when it rains. We go to the professional theatre. Get caught up in a live performance at Stage Door Theatre. They're loaded with entertainment and guaranteed to make you forget all about the weather outside.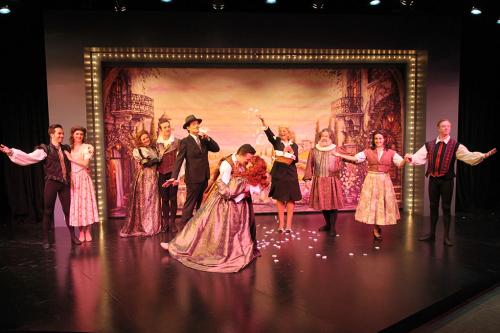 6. Dine In
We don't know about you, but our favorite way to pass the time is by sitting down and enjoying a good meal. And now you have time for dessert! From sandwich shoppes and steakhouses to American and European cuisines, we've got plenty of food to keep you busy. Make things more fun by trying a restaurant you've never had before!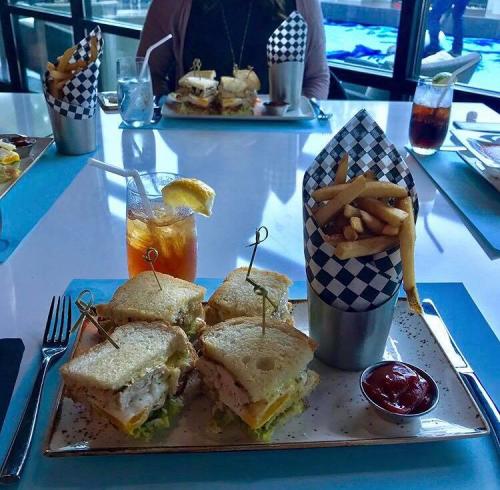 7. Stop in at the Bar
Have a drink and make some new friends. You may even make a four-legged one if you visit Moondog Growlers or Dunwoody Tavern. Catch the game, play some pool, grab a craft beer flight at Iron Hill Brewery and live easy until the rain subsides.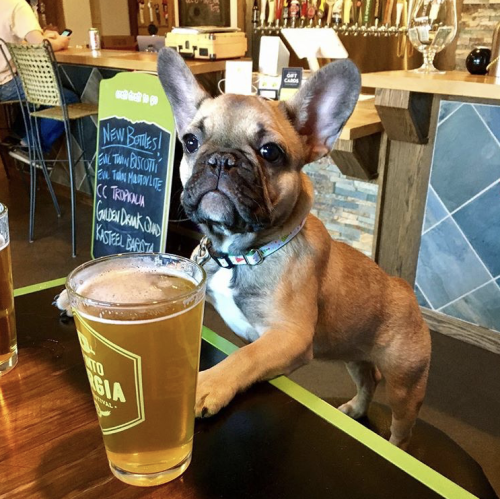 Bonus Fun: Visit Atlanta
If rain puddles aren't enough to keep you from seizing the day, get on MARTA and check out some awesome indoor Atlanta attractions like the High Museum of Art, the College Football Hall of Fame, and the Georgia Aquarium!

It's Gonna Be a Bright Sunshine-y Day
We can see clearly now, the rain is gone. And if it's not, then it will be eventually. These are just a few ways to keep your day free of doom and gloom. If there's rain in the forecast, we recommend a visit to Dunwoody. A rainy day here is a rainy day well spent. But you should also come back when it's nice and sunny, because nothing beats the things you can do when you go Outside Atlanta.