In Dunwoody, we believe there's a recipe for the perfect Southern Fourth of July celebration. The ideal Independence Day combines the drumbeat of a larger-than-life marching band playing reverent patriotic tunes, a tapestry of red, white and blue decorations, jubilant children waving American flags, and the irresistible fragrance of barbeque and hot dogs cooked to perfection on the grill. At the Dunwoody Fourth of July parade, you'll experience all of this and more.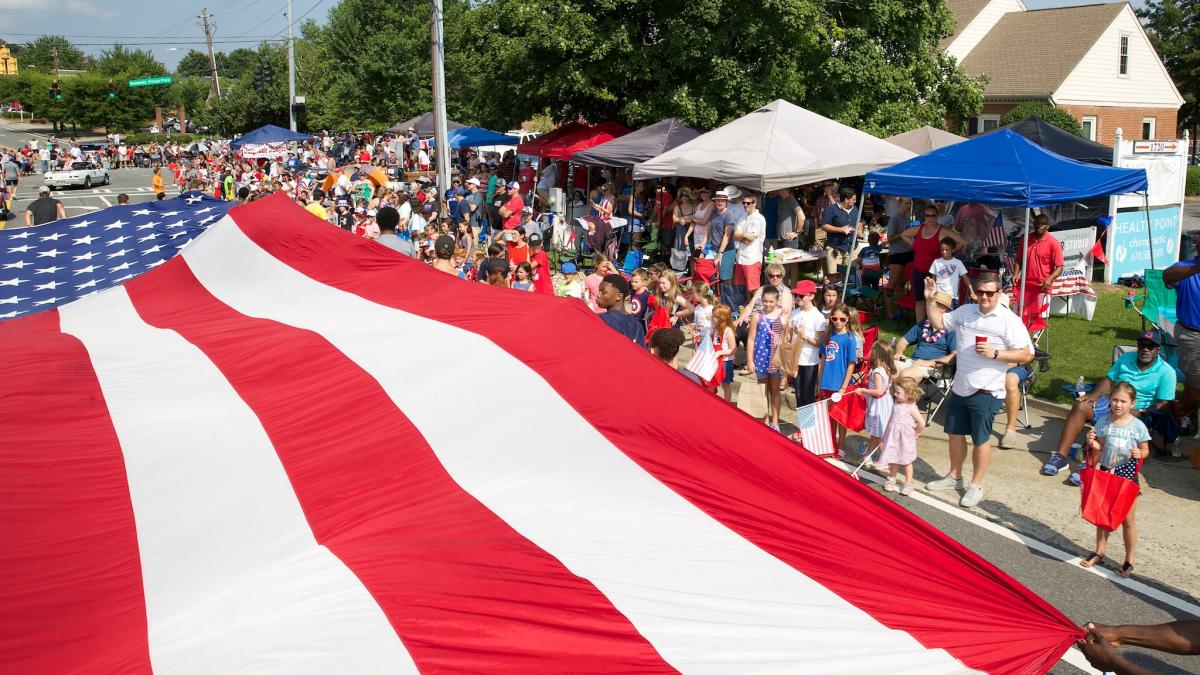 Dunwoody is the home of the largest Independence Day Parade in Georgia. The parade is presented by the Dunwoody Homeowners Association and Rough Draft Atlanta, and it's a treasured holiday tradition that draws more than 35,000 spectators to the 2.7 mile route through the heart of Dunwoody. The event culminates with a lively family festival in Dunwoody Village. Since its humble beginnings in 1976 when it was first organized by local families with significant support from Dunwoody Woman's Club, the parade has grown tremendously while preserving a thread of hometown Southern nostalgia.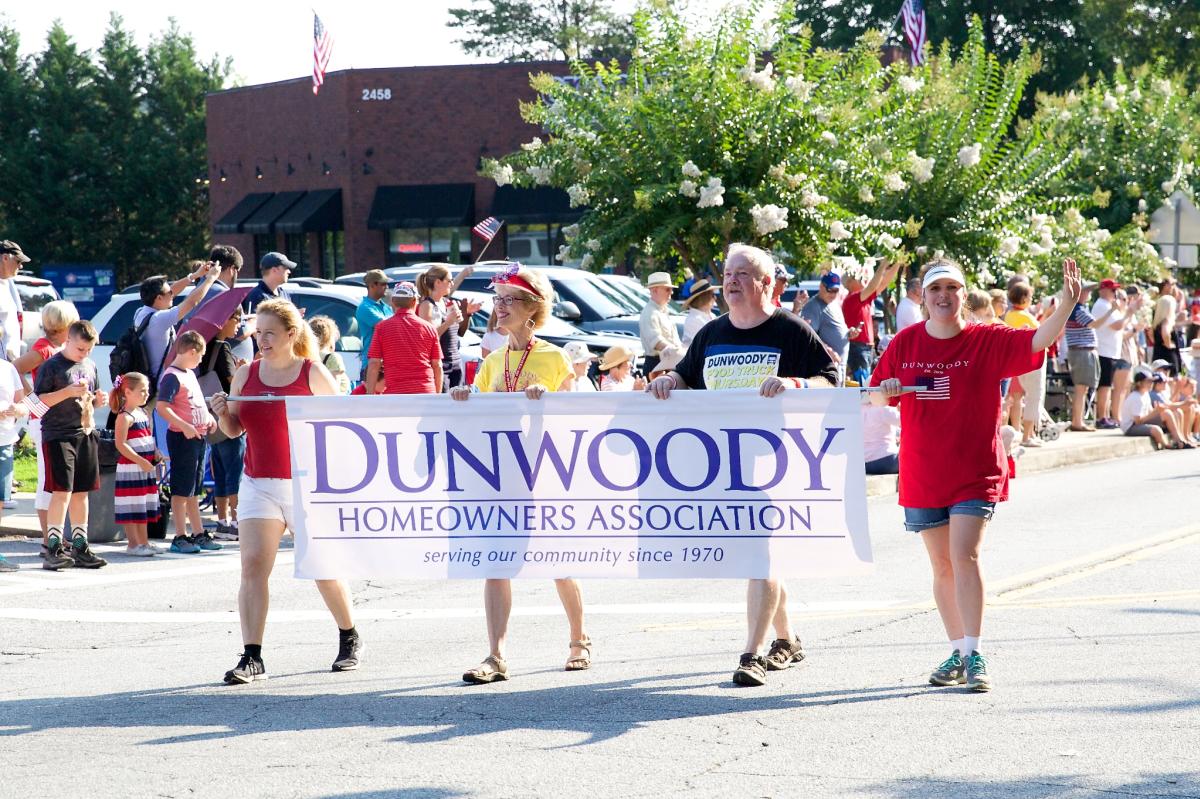 "It's a picture-perfect slice of Americana," describes Bob Fiscella, President of the Dunwoody Homeowners Association.

 

This year's parade theme is "50 Years of Wildcat Pride: Celebrating Dunwoody High School's Past, Present and Future" and the Grand Marshals are DHS celebrities Principal "Coach" Tom Bass and Steve Fortenberry. Spectators can expect a powerful presence from Dunwoody High School in the parade, showcasing the strong connection between the school and the local community. 

 

"There is nothing that illustrates the fact that Dunwoody has that "small-town" feel more than the 4th of July Parade," says Fortenberry. "It brings the whole community together like no other event. Dunwoody is my hometown, and it means the world to be a part of this event!" 
A proud sponsor of the event, Discover Dunwoody is excited to greet you along the parade route this year. Look for our team riding in a trolley and handing out DUN stickers along with other fun giveaways. Sponsors are crucial to the parade's success, underwriting costs from marching bands to equipment rentals and more. Xfinity is supporting the parade as a Platinum sponsor, and Gold level sponsors include Discover Dunwoody, the City of Dunwoody, Brightworks Dentistry and EEP Events.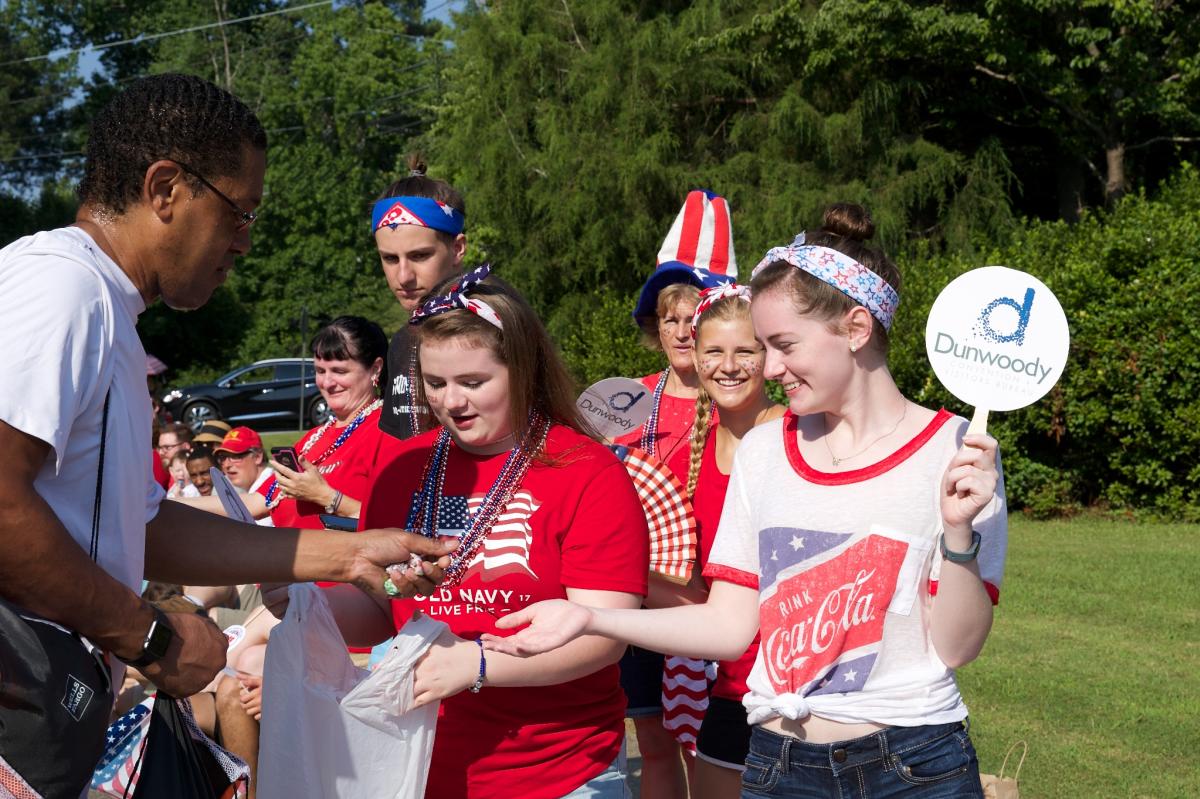 As the parade has grown both in size and variety of entries over the decades, floats crafted by local community organizations and sports teams continue to receive as much applause as traveling entries like the Oscar Meyer Frankmobile (formerly titled the Weinermobile) and the Spirit of Atlanta Drum and Bugle Corps, both returning this year. Spectators can also look forward to a repeat appearance by Freddie Falcon and the Atlanta Falcons cheerleaders.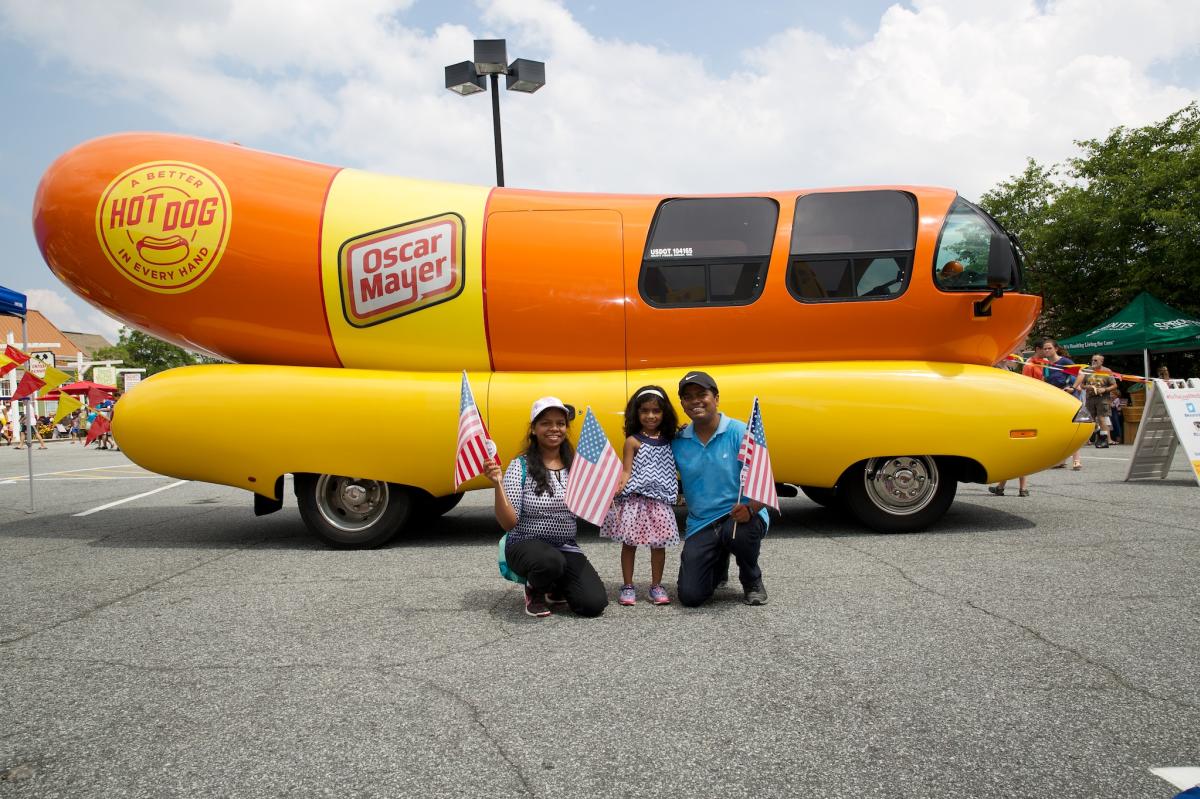 Don't miss Dunwoody's Spruill Center for the Arts in the parade this year. The organization will be creating an interactive work of art as they travel through the parade route using red, white and blue stickers and large canvases. Other entries to watch for include summertime Santa riding in a '52 Chevy, Dunwoody Idol Winner Beatrix Boehner and costumed characters such as Captain America, Spiderman and your favorite storybook princesses.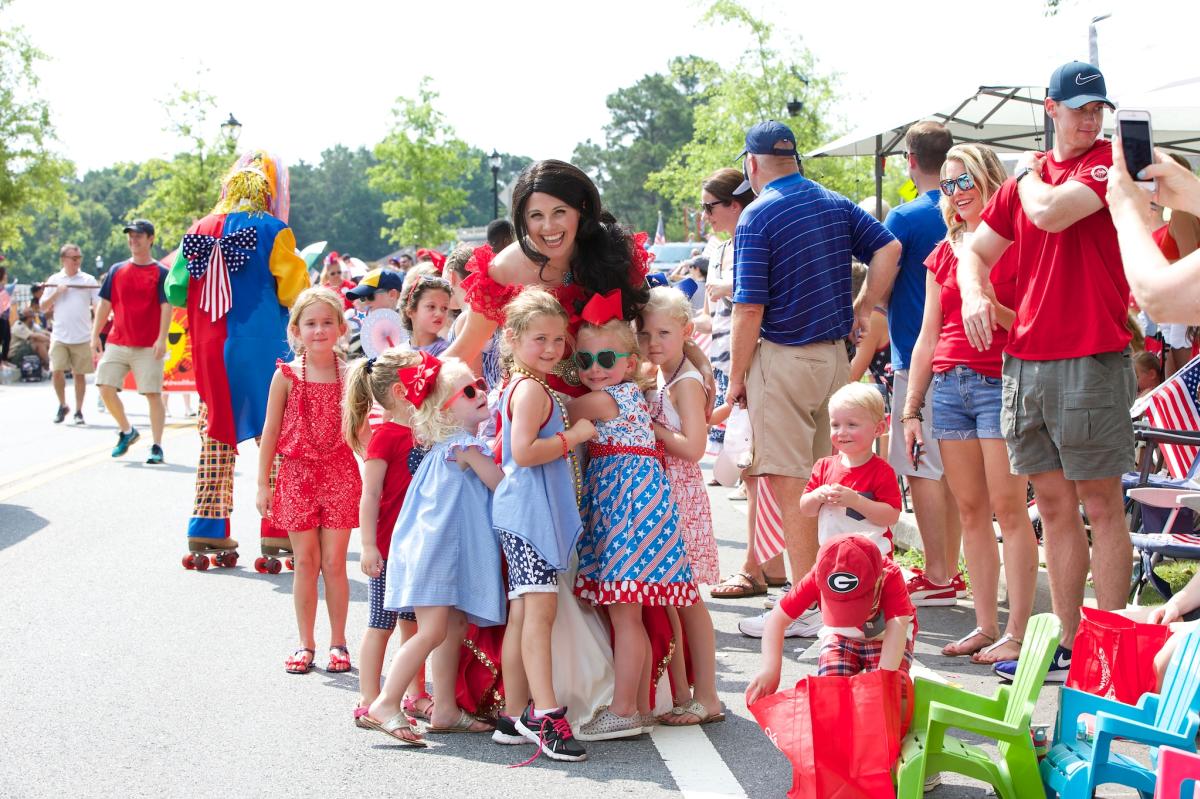 During this year's Dunwoody 4th of July Parade, there will be two important charitable giving opportunities. The Lions Club will be walking in the parade collecting used eyeglasses for recycling at the Georgia Lions Lighthouse Foundation, so be sure to bring along your well-loved spectacles to toss into the donation boxes as they march by. Also, local Boy Scout troop 764 will collect non-perishable food donations for the Community Assistance Center (CAC). Visit their website for a list of most-needed items and bring your donations to the parade to help stock their pantry to support local families in need. 
Now that you're up to date on the highlights of this year's parade line-up, we'll share some helpful tips on where to watch the Dunwoody 4th of July Parade march through our beautiful destination just North of Atlanta. 
The parade route is approximately 2.7 miles and steps off from the intersection of Mount Vernon Road and Jett Ferry Road at 9:00 am, proceeds west on Mt. Vernon to Dunwoody Village, turns right onto Dunwoody Village Parkway, circles around the Parkway, and left into Dunwoody Village parking lot. 
For many Atlanta area families, preparation for the parade begins on July 3, 2023, when they set up their folding chairs and patriotic decorations along the parade route. We highly recommend snagging a prime spot on the eve of the parade and arriving early on the morning of July 4, 2023. Note that Mount Vernon will be closed from 8:15am until about 11:30am, so settle into your lawn chair with time to spare before road closures begin.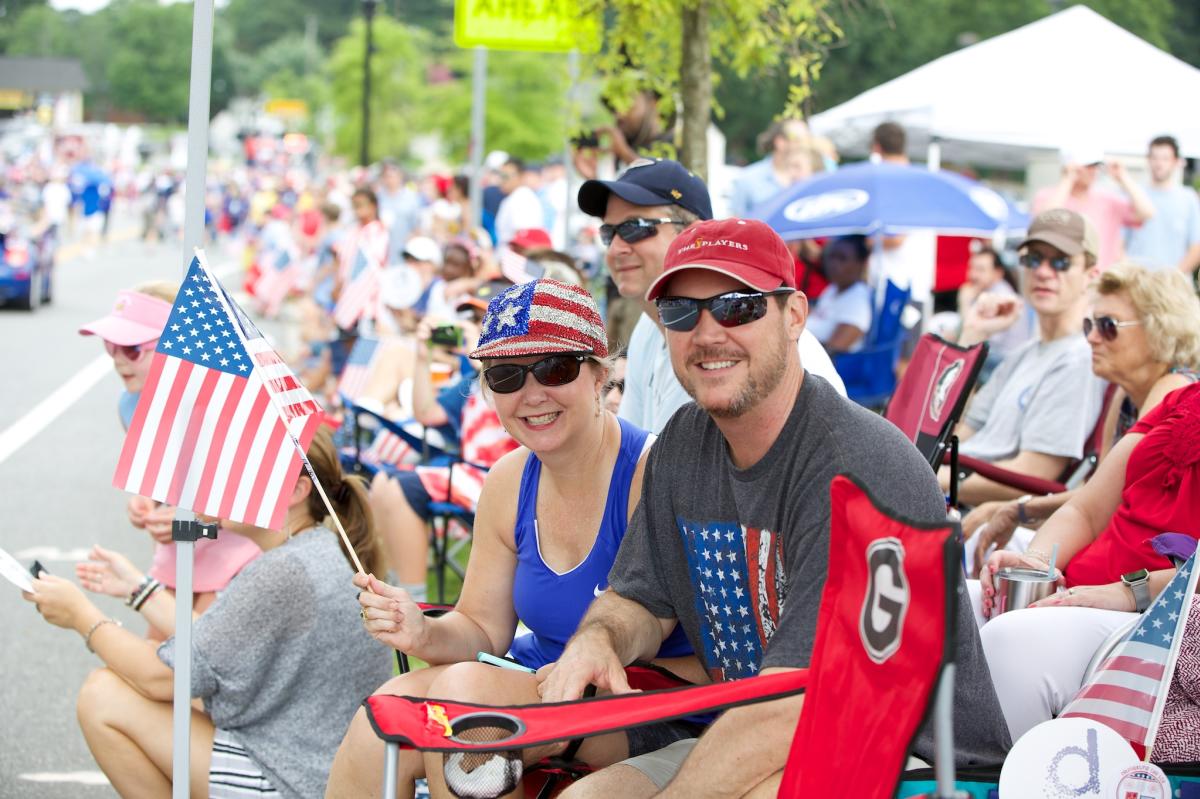 After the parade, gather your family and friends and join us in Dunwoody Village for the high energy family festival that will feature performances by Dunwoody High School Band and Dunwoody Idol winner Beatrix Boehner along with the presentation of parade awards. Be sure to bring your appetite, as the family festival will feature the Rotary Club of Dunwoody's famous hot dog stand and the longtime tradition of barbecue plates sold by local Boy Scout Troop 266. Sponsors will be on site with family-friendly games and giveaways. It's a Dunwoody Independence Day tradition you don't want to miss!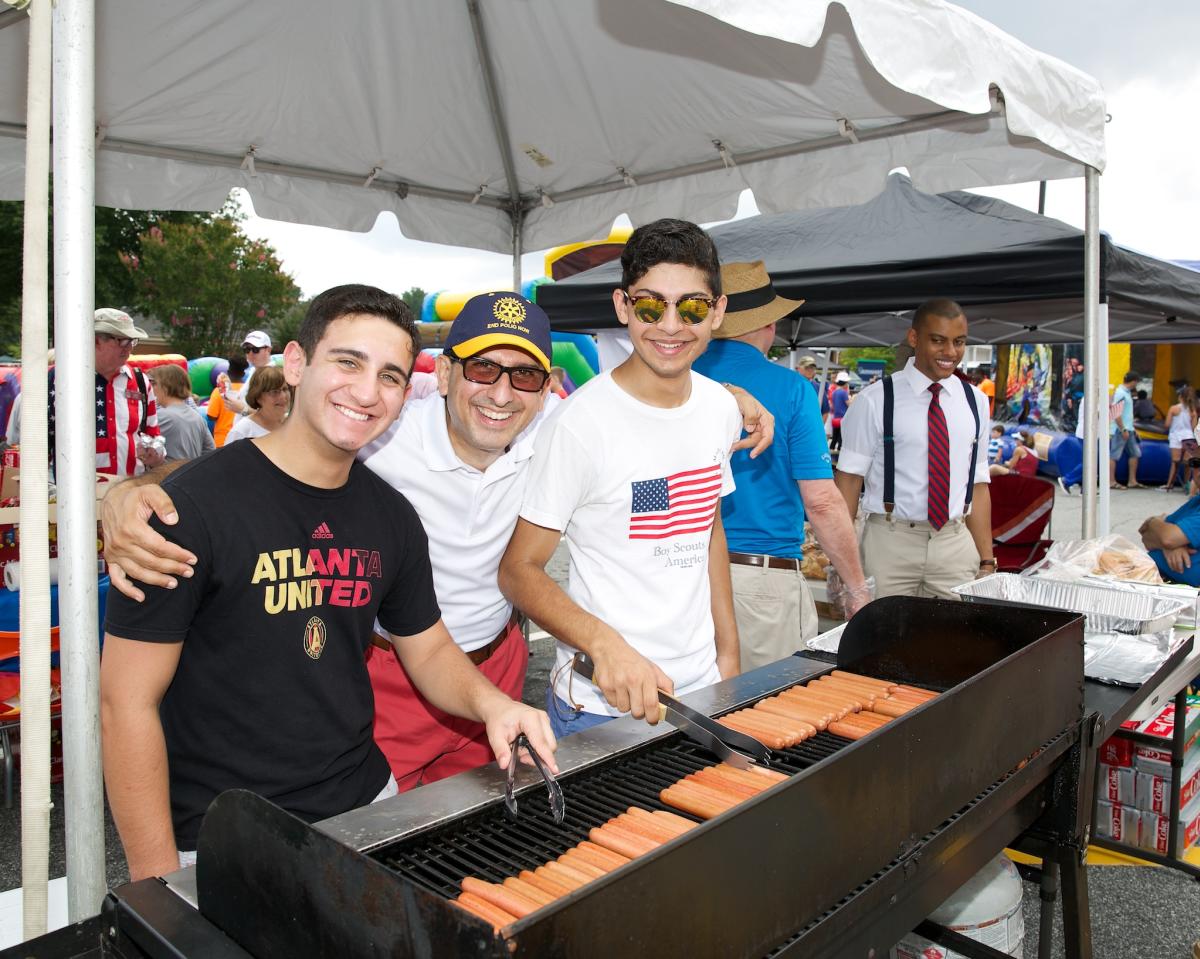 Whether you're a longtime resident who's been enjoying the Dunwoody 4th of July Parade for decades, or a first-time visitor to Dunwoody staying in one of our nine fantastic hotels, we're sure celebrating Independence Day in our beautiful city just above Atlanta will make you feel right at home.
Check out this video to get a sense of what it's like to watch the Dunwoody 4th of July Parade.