Are you ready to sink your teeth into some mouthwatering, kosher barbecue delights? Join us on Sunday, October 22, 2023, from 11:00am to 3:00pm for the 2023 Atlanta Kosher BBQ Festival in Brook Run Park. This savory celebration of food, community, and camaraderie promises a day of fun, flavor, and friendship. And here's the best part: admission is free!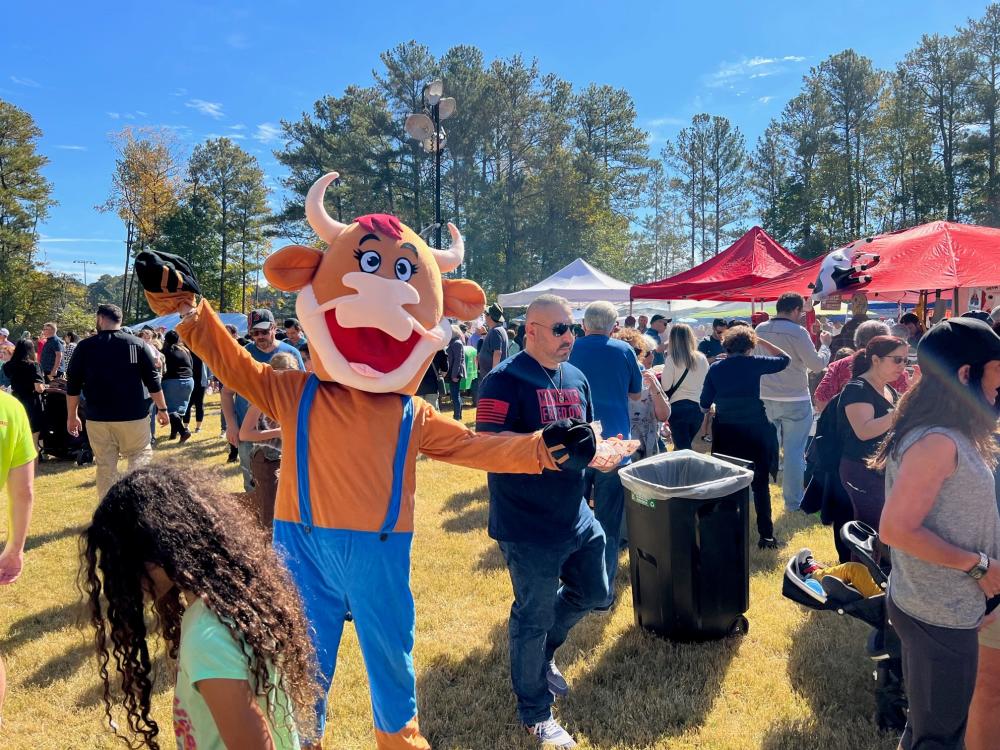 Tantalize Your Taste Buds
At the Atlanta Kosher BBQ Festival, the star of the show is undoubtedly the food. Now you might be wondering how can BBQ be kosher? Kosher BBQ isn't simply about tantalizing flavors; it's a culinary tradition that adheres to strict dietary laws, ensuring the food prepared and served is in accordance with Jewish dietary guidelines (No pork). So, when you savor mouthwatering barbecue at the 2023 Atlanta Kosher BBQ Festival, you're not only indulging in deliciousness but also experiencing a rich and time-honored culinary heritage.
Tasting tickets are available for only $1.25 each, allowing you to savor bites of competition-worthy barbecue from some of the best teams in the area. Whether it's beef brisket, beef ribs, chicken, or chili, you'll be in for a treat as you explore the diverse world of kosher barbecue.
In addition to the competition food, there will be a delicious lineup of offerings from vendors like Keith's Corner BBQ, Kosher Gourmet, and more. Vegetarian? No worries! There will be non-dairy cheese pizza and other allergy safe grub.  There's plenty to satisfy every palate, and you won't leave hungry.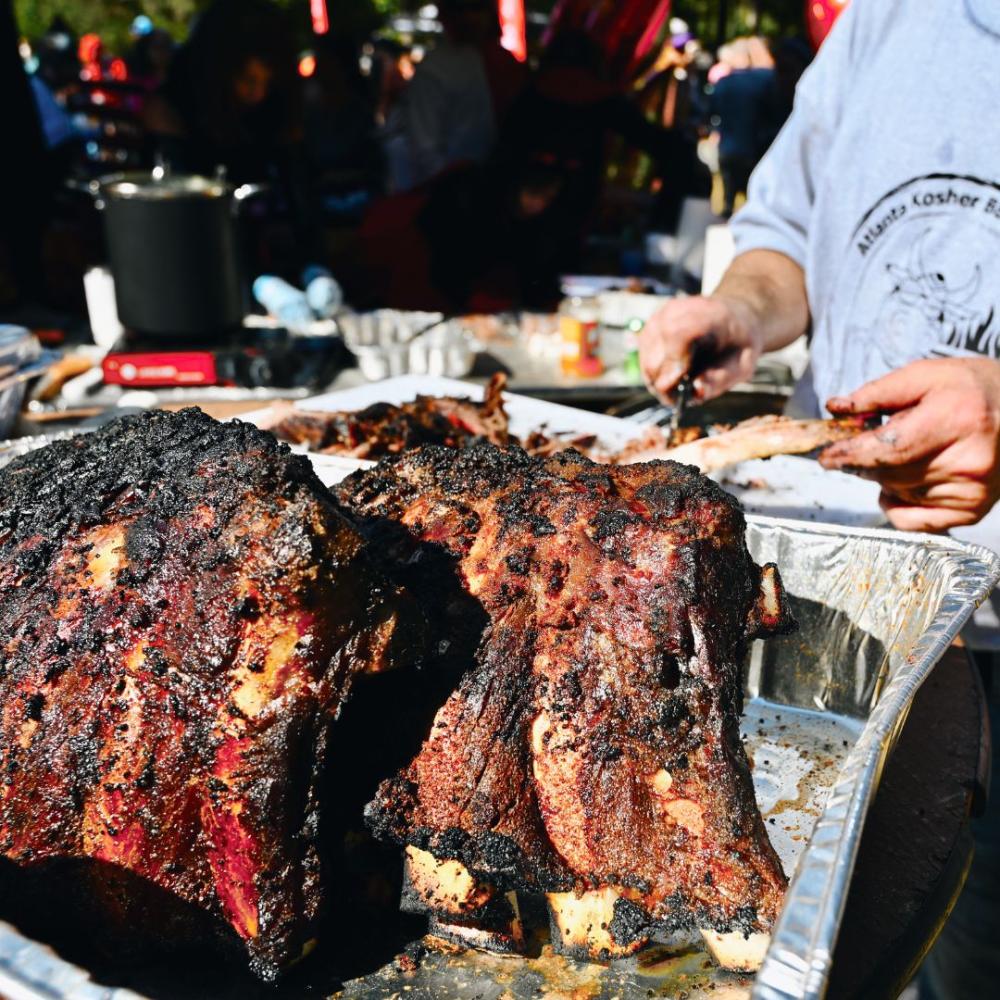 Silent Auction Delights
Don't forget to check out the Silent Auction, featuring a fantastic array of items up for grabs. You could walk away with prizes like a Medium Big Green Egg Package, a Konnected Kamado, a week in Myrtle Beach, or a fishing trip on Lake Lanier. Bid on your favorites and support a great cause while you're at it. Preview the auction list beforehand and get your bidding in now.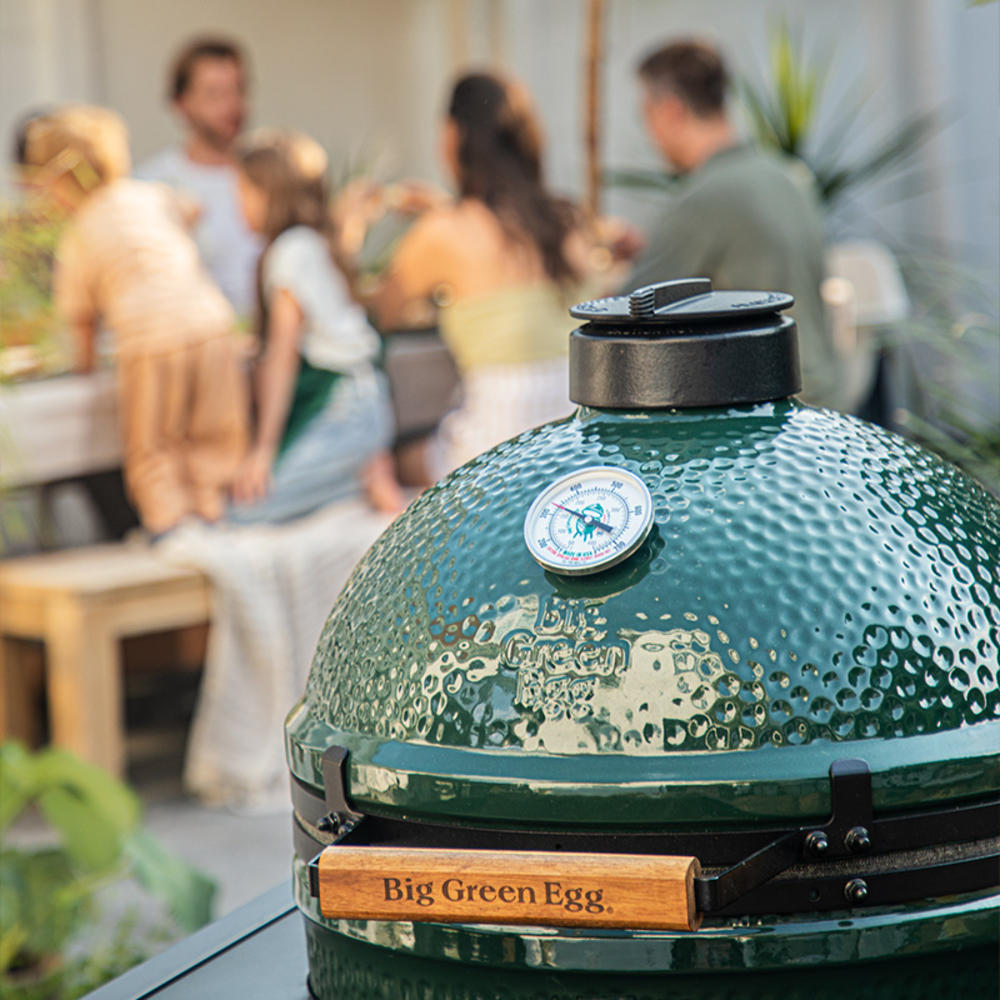 Honoring First Responders
In a special tribute this year, the festival proudly designates DeKalb Fire & Rescue Captain David McBrayer as the grand marshal, with a share of the proceeds from the event earmarked for his support. Captain McBrayer, who was recently involved in a car accident leaving him paralyzed from the waist down, is presently undergoing treatment at the renowned Shepherd Center. Join us in showing your solidarity with our community and relish some delicious BBQ samples, all while contributing to the well-being of our dedicated local first responders.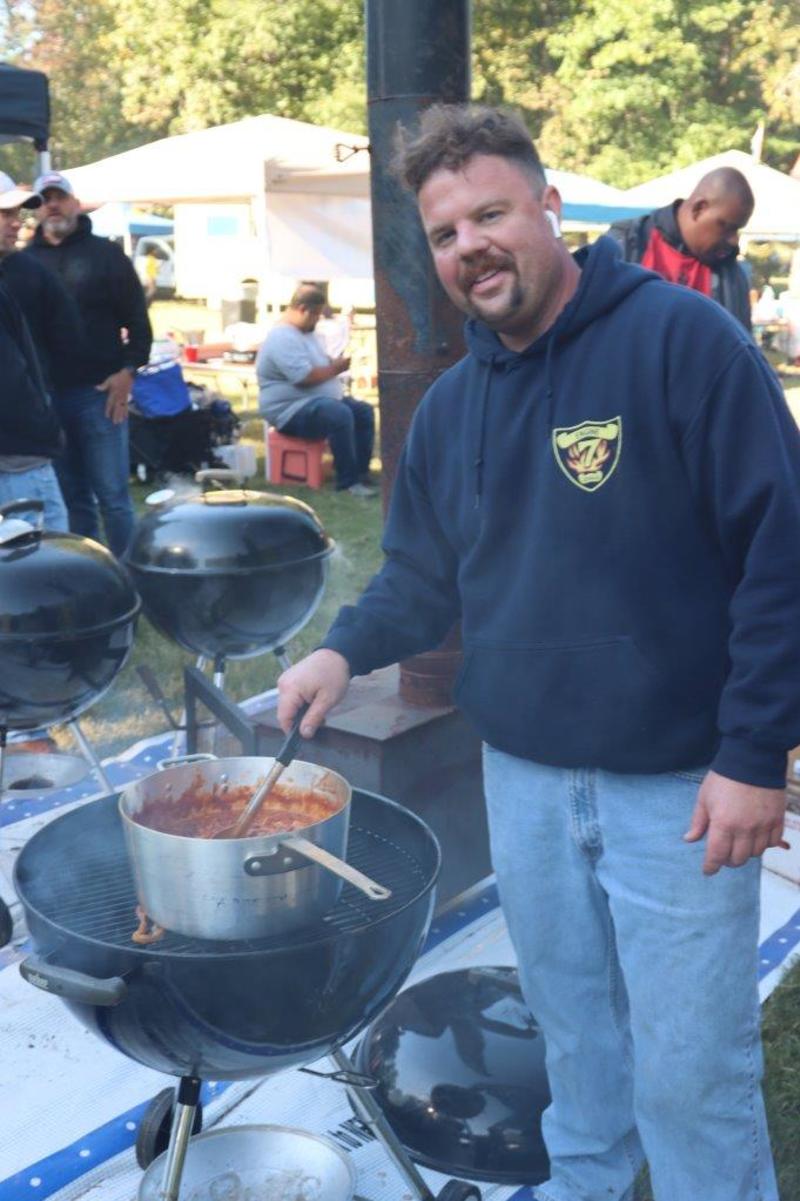 A Festival with Heart
The Atlanta Kosher BBQ Festival is proudly run by the Hebrew Order of David International, a charitable Jewish men's organization dedicated to brotherhood, community service, and raising funds for charitable organizations. This festival brings together the vibrant Atlanta Jewish community with its own unique twist on Southern barbecue.
Approximately 25 barbecue teams will be competing in categories like Beef Brisket, Beef Ribs, Chicken, and Chili. Each entry is judged by KCBS-certified judges, ensuring a fair and competitive atmosphere. If you're not entrenched in the world of barbecue, KCBS is the world's largest society of BBQ enthusiasts, judging barbecue competitions across the U.S.
To maintain strict kosher standards, Rabbis from the Atlanta Kashrut Commission oversee the meat, spices, and equipment. The festival actually provides all of the meat for each team with everything they need, from Weber Kettles to charcoal and spices, ensuring a level playing field for all. The excitement and competition are palpable, making this event a must-visit for barbecue enthusiasts.
Bringing the Community Together
The Kosher BBQ Festival's motto is "Bringing the Community Together." This group believes in fostering unity and celebrating a shared love for delicious food. The Atlanta Kosher BBQ Festival has become a beloved tradition, drawing approximately 4,500 members of the greater Atlanta community each year. It's not only about the food; it's about coming together, enjoying live music, exploring the Kids Zone, and building lasting connections with your neighbors.
So mark your calendars for Sunday, October 22, 203, and head to Brook Run Park in Dunwoody for a day of incredible kosher barbecue, heartwarming stories, and the joy of community. Admission is free, and there's something for everyone to enjoy. We can't wait to see you there!
Listen to our Director of Marketing, Mark Galvin, chat with pit master and Executive Director of the Atlanta Kosher BBQ Fest, Jody Pollack. Pollack shares insights into the festival, which is an amazing opportunity for the community to come together over fantastic food in a beautiful environment. The festival, now in its fifth year at Brook Run Park, offers a unique experience of kosher barbecue, featuring kosher brisket, beef ribs, kosher chicken, chili, and more.