Birds are chirping, flowers are blooming, the days are getting longer, and your little ones are about to have an entire week of vacation from school. It always seems to sneak up on us and it's right around the corner. We're talking about spring break and what activities to do with your kids. 
If an international flight and tropical vacay aren't in your plans this year, fear not. We're giving you the guide to enjoying a fun-tastic week without leaving the Atlanta metro. Read on for our list of best things to do over Spring Break in Dunwoody. These are our tips for parents and families to have a spring break in Dunwoody that's so packed with photo-worthy memories the kids will be shouting, "let's do this again next year!"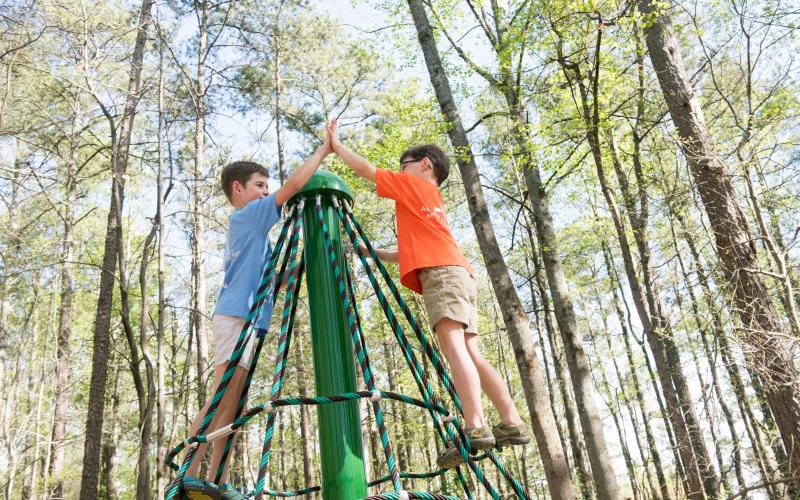 1.Get Outside
Dunwoody is home to more than 200 acres of greenspace, and that number is rising. With sunny Spring weather on the way, it's the perfect time of year to picnic at a playground or go for a stroll. If your family is into outdoor sports, you're going to love the unique features of our local parks. Play a game of Bocce at Georgetown Park, pickleball at Pernoshal Park, tennis at Windwood Hollow Park or basketball at Pernoshal Park. 
Feeling adventurous? Head to Brook Run Park for an afternoon at the 27,000- square- foot skate park or book an adventure at Treetop Quest for an unforgettable adrenaline rush. Satisfy the thrill seekers in your family and overcome boredom right here in Dunwoody.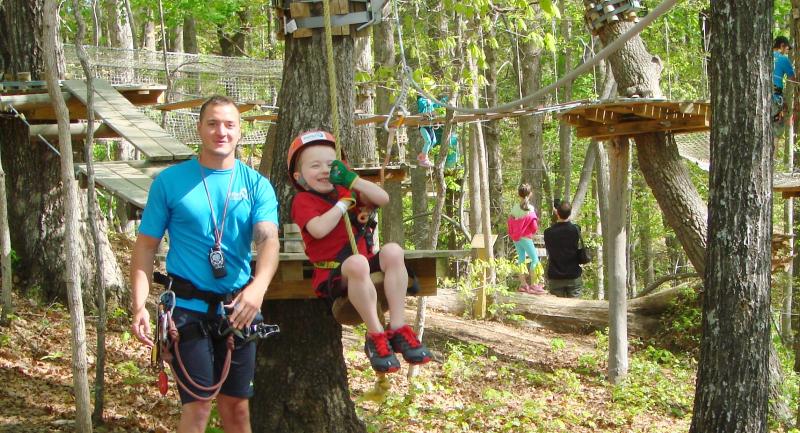 For runners and walkers, The Dunwoody Trailway is a great thing to do during the break. It's a 12-foot wide, multi-use trail which connects across three distinctive parks in the City of Dunwoody: Brook Run Park, Pernoshal Park and Georgetown Park, covering an estimated 2.75 total miles. Along the way, enjoy free outdoor exercise equipment along with your daily dose of fresh air and (hopefully) sunshine. 
2. Learn While Playing 
Dunwoody's award-winning summer camp providers are offering spring break camp programs, too. With school on pause, these day camps are the perfect way to keep your minis active. Little ones with a dramatic flair will flip for Stage Door Theatre's Lion King themed camp where they'll learn to sing, dance and act at our vibrant community theater. At Spruill Center for the Arts, budding artists will learn from the pros while getting creative with a variety of projects that may include painting, pottery, sculpture, papier-mâché, collage, printmaking, jewelry making, drawing and papermaking.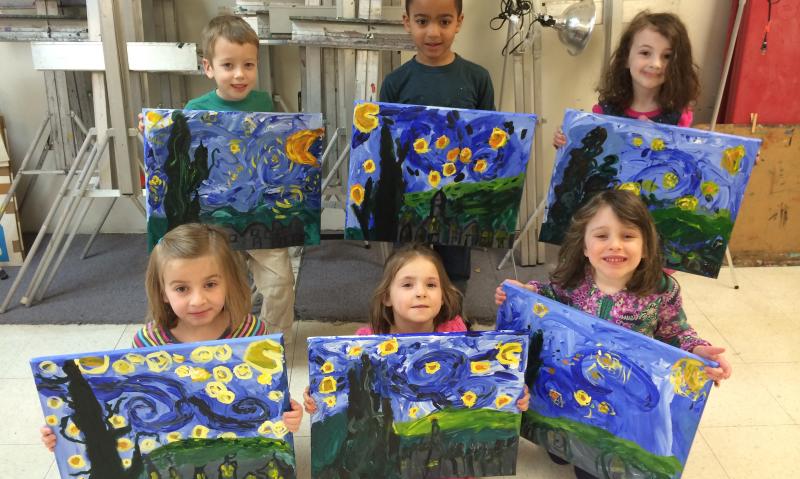 Want to plan something fun for your little outdoor explorer? Sign them up for camp at Dunwoody Nature Center, where children will be learning about birds and blooms while playing in the lush forest and the waters of Wildcat Creek. "School's Out Camp" at the Marcus Jewish Community Center of Atlanta (MJCCA) is open to the community as well as members and can be reserved by the day. Campers will play all day with a variety of activities including cooking, swimming, sports and arts and crafts. 
Perfect for parents who aren't on Spring break along with their kids, several of the camp options include extended hours to accommodate parents' work schedules (insert sigh of relief here).
3. Join the Step Challenge 
Log your steps during the month of April, and you could win great prizes by participating in the Dunwoody Parks and Recreation Department's third annual Step Challenge. To participate, send pictures of your tracking device to report your step count to kate.borden@dunwoodyga.gov at the end of April.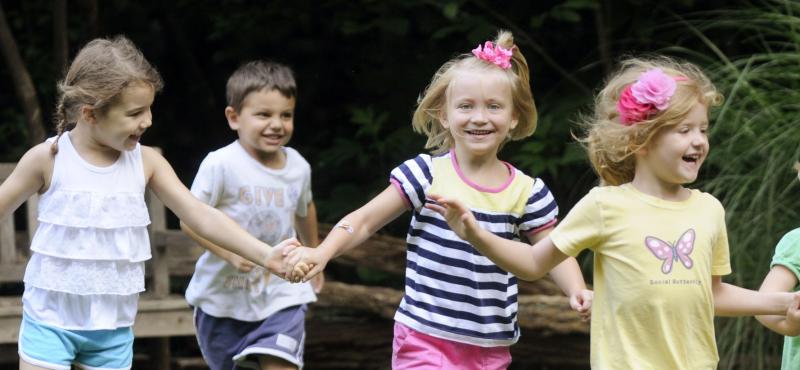 The first three finishers will score exciting exercise-themed prize packages. The first-place winner will receive a free pair of shoes from Big Peach Running Company (valued at $150). The second-place finisher will receive a $75 gift card from Big Peach, and there's a $40 gift card Big Peach gift card for the third-place finisher.  All three top finishers will also receive a free month of fitness classes at Camp Gladiator in Brook Run Park.  
Each participant will receive a 15% off coupon to Big Peach Running Company that's valid for the month of April and a swag bag once the month is complete. There's nothing like a little friendly competition to spur an uptick in activity and family bonding! Challenge your neighbors to participate along with you to make it even more fun.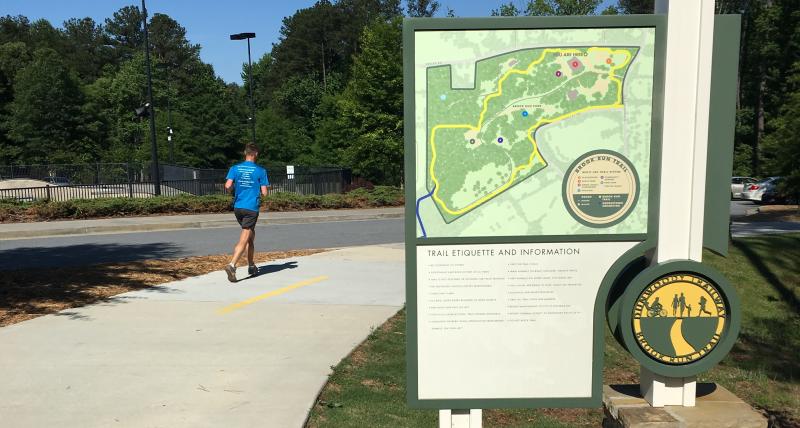 4. Stroll the Farmer's Market 
Saturday mornings at DHA Farmer's Market are a vibe. Strolling through Brook Run Park in the sunshine with a cup of freshly brewed coffee while grooving to live music and picking out fresh ingredients for this week's meals is a great way to start the weekend. Bonus: you're a short walk from the large, shaded playground to entertain your little ones. If you're lucky, you may even get to finish your morning cup o' Joe while it's still hot.
Dunwoody's local farmer's market, presented by Dunwoody Homeowner's Association, has been growing rapidly over the past several years and typically hosts more than 20 vendors throughout the market season. During Spring break, we recommend taking a few nights off from cooking by grabbing some ready-to-bake prepared foods along with weekly staples like fresh produce, coffee, tea, honey, breads and bagels fresh from local bakeries. You'll even find beautiful locally grown flowers to bring the brightness of springtime to your kitchen table.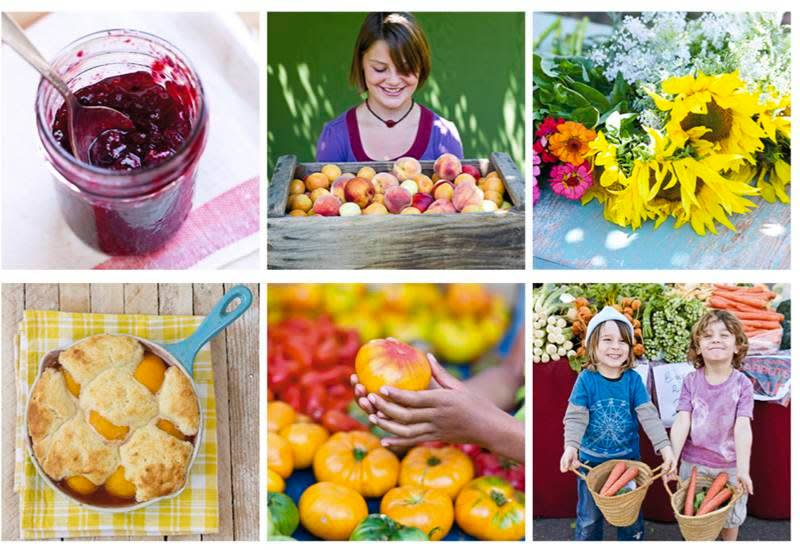 5. Dine Al Fresco 
The question: how do you avoid the oh-so-common "cabin fever" that sets in at the end of a school-free week without totally exhausting yourself running around with your kids?
The answer: the newly developed Lawn at Ashford Lane. One of Dunwoody's most exciting new additions, its modern design features a central greenspace surrounded by top-notch restaurants. It espouses "family-friendly." What's better than watching your kiddos run free on the lawn while you sip a delightfully citrusy cocktail on Superica's patio, indulge in a late morning brunch outdoors at HobNob or kick back with an artisanal ice cream cone from Jeni's Splendid Ice Creams? 
Several more restaurants will join the revitalized development in the coming months, including the highly anticipated second location of popular Italian eatery Grana and Asian street food restaurant Hawker's, making this outdoor gathering the place to be this season and all Summer long. 
We hope our round-up of family-friendly spring break activities in Dunwoody helps you enjoy a memorable staycation in this inviting and growing city. Which activities are you trying out this year? Do you have a favorite activity we left out? We would love to know about it.
Join the conversation on social and let us know what you think.  Let's connect on Facebook, Instagram, Twitter or TikTok.