We know how hard it can be to go against routine, but it's time to do something different for the two of you. Go beyond the typical Friday night with a trip to Dunwoody, Ga., which has everything you need and more for an extended romantic weekend. Just because you are planning something different does not mean it has to be difficult! With plush accommodations and packages designed with the two of you in mind, creating us time is easier than you think. Be our guest by traveling 10 miles above Atlanta, and we will be your guide. 
Plan a unique trip to Perimeter Mall
Instead of shopping together, go separate ways to buy brand new outfits for date night. Hint: you can earn bonus points if you pick up an additional something for your special someone while you're there. Plan to meet back up at a certain time, but keep your purchases hidden from each other. Head back to the hotel and change into your new outfits for the big reveal. Take a few minutes to admire each other before moving along to the main event of the evening. Use this time to take those first selfies of the night if you haven't already!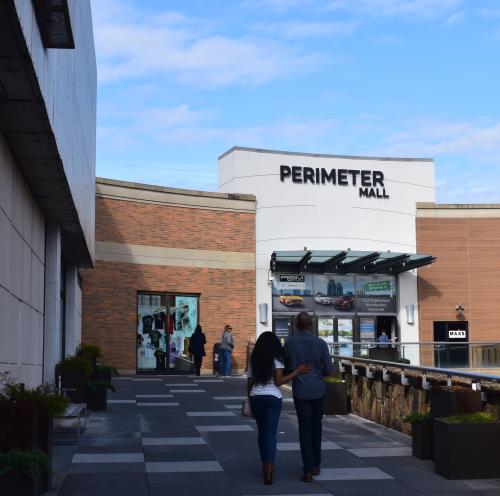 Treat yourselves to an extraordinary good time
Did you know Dunwoody has its very own community theater group? Stop into town for an unforgettable Stage Door Theatre performance. For some additional arts appreciation, check out an exhibit at the neighboring Spruill Center for the Arts. You can even take some awe-filled artistry back home with you at the Spruill Gallery Gift Shop!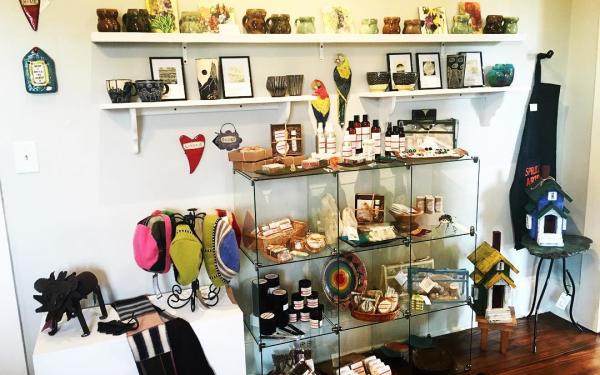 Conversation is the best complement to all of that culture. Take an intimate stroll through the multipurpose trails at Brook Run Park or take in some scenery at the Dunwoody Nature Center for the perfect ending to a perfect evening.
As your weekend winds down, so should the two of you. A duet massage at Woodhouse Day Spa will do the trick. This luxurious day spa is tucked away at Perimeter Mall, and with over 70 rejuvenating treatments you are sure to find something the both of you can enjoy. Whether you choose an hour's massage or an all-day escape, their spa technicians will alleviate any anxiety you may feel about your trip coming to an end.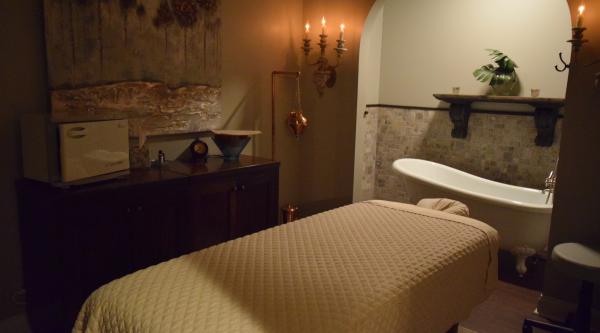 Dive into delicious discoveries
At morning, noon, night - and even late night - you can discover restaurant choices that go far beyond the usual in Dunwoody. Choose from one-of-a-kind local establishments, well-known names and hidden treasures that are sure to become your new favorite. Treat yourself to some aromatherapy with the fresh-baked goodness from Breadwinner Cafe & Bakery in the morning. For an appetizing afternoon, share a sandwich from E. 48th Street Market - a longtime local favorite known for mouth-watering sandwiches and pastas, fresh salads, soups and desserts. If you're craving a high-end meal in a gorgeous setting for dinner, then a reservation at Del Frisco's Double Eagle is a must. Or, for a 40's-style steakhouse atmosphere, look no further than McKendrick's Steak House. Plan to linger a little later than usual afterwards for some decadent desserts at Cafe Intermezzo, or wind things down for the night with the perfect wine(s) at Vino Venue. You two are guaranteed to have a good time with their self-serve pour machines.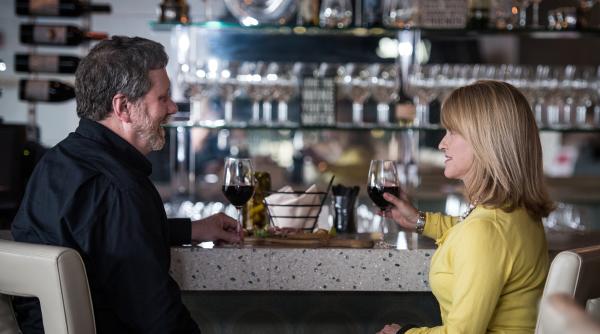 The possibilities for a memorable weekend getaway for you and yours is truly endless. All it takes is a little exploration. With new ideas waiting to be implemented, go above and beyond date night. There's no better place than Dunwoody to do just that.