Dunwoody is Atlanta Elevated
We're not throwing shade at our sister city. We're just saying Dunwoody has more shade from that hot, southern sun, what with the trees in our many parks. We've also got award-winning restaurants and wine bars. Art galleries and events. Spas and shopping. All of it just a 10-mile ride from Atlanta attractions, so you can experience the best of both worlds. You see, Dunwoody is Georgia's best kept secret. It's an escape from the hustle and bustle.
We know that's a bold claim. We can back it up.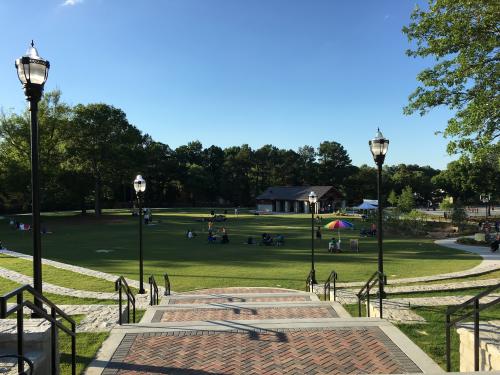 Wide Open Spaces
Like the succulent in your office cubicle, you need more than fluorescent light to flourish. Dunwoody's got a whole lot more. Swing from a tree swing or do yoga on the deck at the 35-acre Dunwoody Nature Center. Take a run at Brook Run Park or stroll through the sprawling Donaldson-Bannister Farm. Get literally elevated at Treetop Quest, a ropes course dozens of feet above the ground. After an afternoon of outdoor adventure, wind down at Woodhouse Day Spa, then trade the wide open spaces for a wide open bed at the luxurious Le Meridien.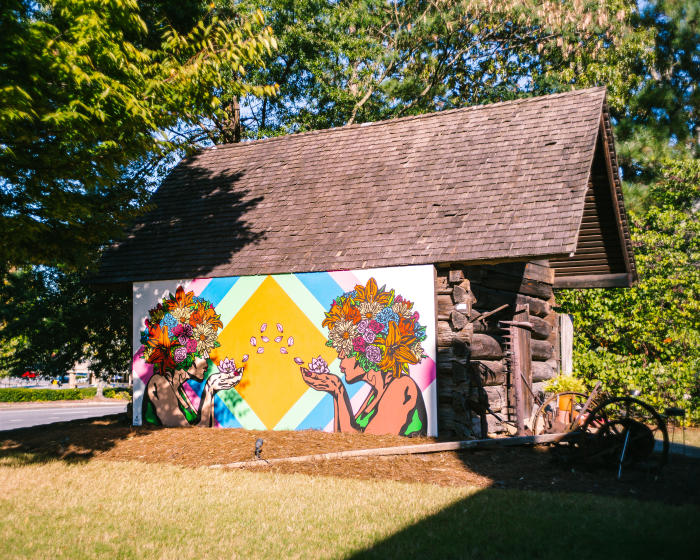 Culture and Couture
"Couture is a word that means "fashionable clothing." We know that because Dunwoody is a mecca for all things shopping. Here are some other things we know:
- We know that Dunwoody's Perimeter Mall is the second-largest mall in the Southeast (second only to the Mall of Georgia), and that many charming shops like Enchanted Forest and Under the Pecan Tree are in close proximity.
- We color outside the lines but admire those who color beautifully inside of them. And thanks to Dunwoody's iconic murals at Spruill Art Gallery and Spruill Center for the Arts, we can.
- We know that Stage Door Theatre showcases some of the best theater performances in the Atlanta area in Dunwoody.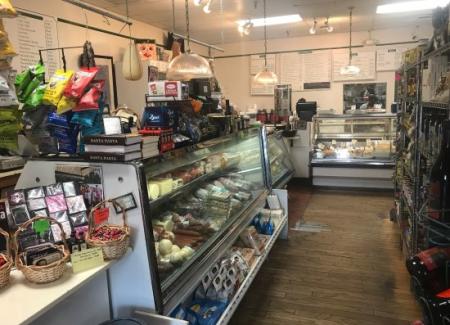 One Hot Food Scene
(Cold food too.) We've got all kinds of cuisine here in Dunwoody. The authentic Italian E. 48th Street Market boasts an array of artisan cheeses, breads, wine, and pastries. Vino Venue offers enomatic machines for a unique tasting experience. Novo Cucina has its homemade gelato, and Takorea its unique fusion of Korean and Mexican. Iron Hill boasts craft beers and apps perfect for happy hour (try the egg rolls and order all of the sauces). If you've got good taste, you'll like what you find in Dunwoody.


Get Away to Dunwoody
If you're not already feeling that Atlanta Elevated high, go read our blog. You'll find unique date ideas, vacation inspiration, tips on mastering minimalism or passing as a fancy wine drinker, and a whole lot more. Then book your trip to Dunwoody, Georgia. Atlanta will understand.