Tis summer aka the season of family travel. While you look for an abundance of things to do with the kids, don't forget to ask the kids themselves. Mommy bloggers have great suggestions and all, but kids make great choices too. We polled some of the cutest, most opinionated kids around to find out their favorite things to do on a weekend getaway to Dunwoody, GA. And again, we must say, kids make great choices. So many in fact that we had to compile a list. Moms and Dads, we present to you The Kids Choice Awards for the Best and Most Super Fun Things to Do In Dunwoody! (Yes, the kids named it. We think it has a nice ring to it.)
Best Ice Cream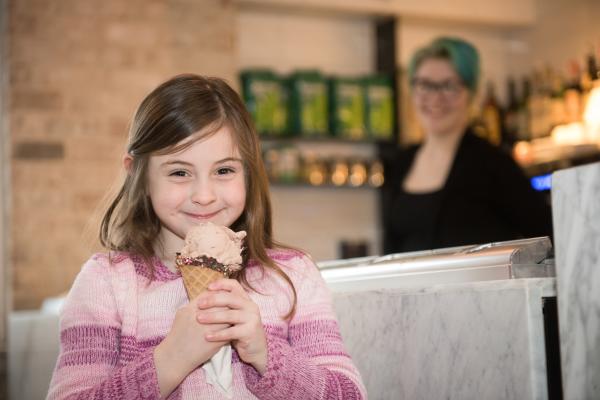 Winner: Novo Cucina
I scream, you scream, we all scream for hand spun gelato from Novo Cucina! Made in-house daily, these soft-serve scoops of heaven never disappoint. They offer 18 flavors daily that are all worth trying, which is just 1 more reason not to skip dessert.
Other Nominees: Milkshakes at Village Burger, Scoops at Four Fat Cows, Concretes from Shake Shack, Morelli's Ice Cream at Farm Burger
 
Favorite Place to Eat
 
Winner: Village Burger
Burgers, hot dogs, chicken tenders, ice cream, and an awesome patio to enjoy it all on. Need we say more? Village Burger is easy on the pockets (especially for families), but heavy on the yumminess.
Other Nominees: HOBNOB Neighborhood Tavern (they have board games!), Vintage Pizzeria
 
Favorite Place to Hang Out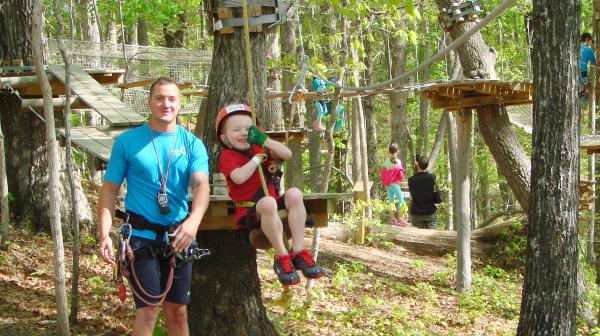 Winner: Treetop Quest
We have to agree, Treetop Quest is the best place to hang out - literally. Fly through the trees like Spider-Man. Jump, tumble, and climb through a giant web. And have the most swinging birthday party ever! (Kids still say swinging, right?)
Other Nominees: Pernoshal Park, Marcus Jewish Community Center of Atlanta, Dunwoody Nature Center
 
Most Fun Event

Winner: Food Truck Thursdays

Food trucks for miles. Live music. A wide open park to take it all in. And it happens every Thursday through October? Of course this event wins over kids and adults alike.

Other Nominees: Friday Night Hikes at the Dunwoody Nature Center, Dunwoody Farmers Market
 
Coolest Playground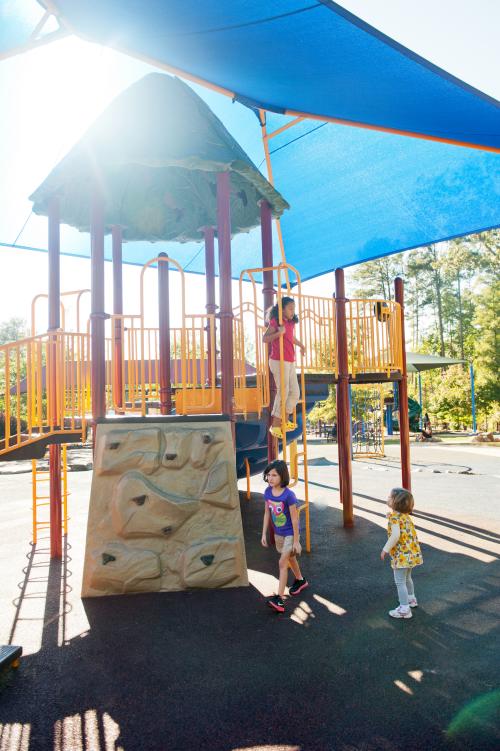 Winner: The Children's Adventure Garden at Brook Run Park
Maybe it's the swings, slides, the small creek for kids to play in, or maybe it's the monkey bars that keeps kids coming back to Brook Run Park every chance they get. We asked the kids to elaborate. They looked at us like we were crazy, and confirmed that yes, they know what elaborate means. So just experience this playground for yourself. (Mom and Dad, this applies to you too.)
Other Nominees: Dunwoody Nature Center, Windwood Hollow Park, Pernoshal Park
 
Best Place to Explore
 
Winner: Dunwoody Nature Center
The Dunwoody Nature Center has all the makings for an awesome adventure. Enjoy the wetlands boardwalk, a real life teepee, and a ton of events every weekend including everything from camping in the Nature Center's backyard and the Butterfly Experience. Splash in the creek or hang out in the hammock garden. There's no shortage of things to do, see, and touch.
Other Nominees: Perimeter Mall, Brook Run Park
 
Favorite Place for Arts and Crafts
 

Winner: Marcus Jewish Community Center of Atlanta
The MJCCA offers everything from kid-friendly theater performances to creative, kid culinary classes, and more! Think of it as a really awesome after-school program that runs all year round for visitors and residents alike.
Other Nominees: Spruill Center for the Arts, Dunwoody Nature Center
 
Best Field Trip
 

Winner: Atlanta!
Who doesn't love a trip to ATL? Plan an action-packed day trip with CityPass to enjoy as many of Atlanta's awesome attractions as possible at affordable prices. These are a few high-ranking stops if you ask us - er, the kids.

Other Nominees: I mean, there's always Disney World. But why would you do that when you can Explore Georgia?
 
Best Place to Stay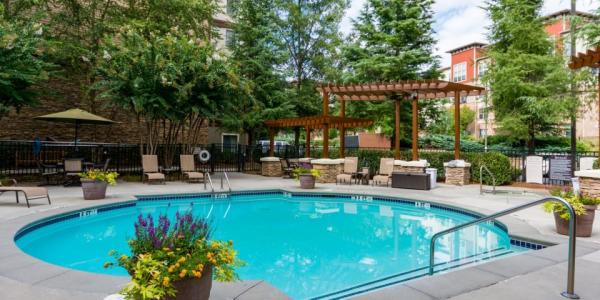 Winner: Dunwoody Hotels

With such a comprehensive list, you should really make it a sleepover. Because kids love those too! Especially when they're at nice hotels with really big pools and complimentary breakfast. Wouldn't you agree? Plus, you'll be just 10 miles outside of Atlanta and within reach of that day trip we just talked about. Staybridge Suites, Residence Inn, Embassy Suites and the Hampton Inn & Suites are all kid-tested and kid-approved, but you can't go wrong with any of our other options either.
Other Nominees: With family and friends (who also live in Dunwoody. It really IS great here.)
 
Vacation's All They Ever Wanted



Kids are our future. They say the darnedest things. They know what they like. They know what they don't like. And we all know how much they love to talk. So listen and let the children plan your next summer vacation. We guarantee you'll have a blast and you'll discover that your travel plans are in perfectly capable (although sometimes sticky) hands.