Georgia's film and movie industry is in a constant state of evolution, with studios and facilities continuously expanding to accommodate the growing demand from filmmakers worldwide. Recently, I had the opportunity to attend an open house at one of the Cinelease Studios - Three Ring in Covington, to get a sneak peek at their exciting expansion of studio space. This event underscored the incredible potential of Georgia's vast filming spaces and highlighted the fact that Cinelease Studios - Three Ring is only one piece of the larger puzzle that makes up Georgia's thriving film scene. Besides the recent expansion at Cinelease Studios - Three Ring, Georgia offers a multitude of filming locations, and there's an exciting 135-acre addition on the horizon known as Assembly Atlanta. 
Exploring Cinelease Studios - Three Ring Expansion 
As I stepped onto the premises of Cinelease Studios -Three Ring, I was amazed. The open house was a window into the studio's expansion, which included an impressive addition of two 24,000–square–foot soundstages. This expansion significantly broadened the studio's capacity to cater to the needs of larger filmmakers in Georgia and beyond. 
The newly added studio spaces at Cinelease Studios- Three Ring was nothing short of impressive. Spacious soundstages equipped with cutting-edge technology are designed to accommodate productions of various scales. They currently have 12 sound stages ranging from 10,000 square feet to 36,400 square feet, and also provide on-site set lighting, grip, and heavy equipment rentals, production offices, and vendor support. 
Along with the expansion, I had the opportunity to venture into downtown Covington, where we were shown film locations used in a long list of various movies and television shows. Covington is home to over 200 movies and television shows, such as "Vampire Diaries," "Sweet Magnolias," "Doctor Sleep," and so many more.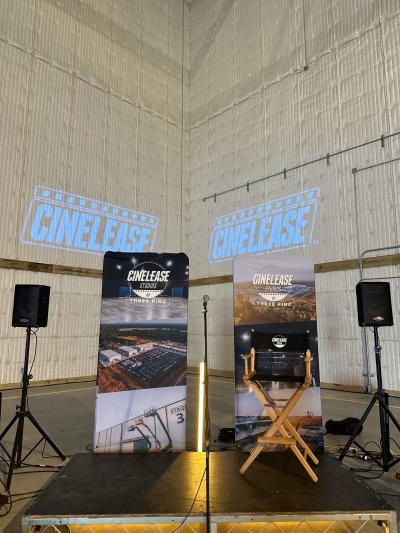 Georgia's Vast Filming Spaces 
However, Cinelease Studios - Three Ring is not the only studio in Georgia. One of the most compelling aspects of Georgia's film industry is the sheer amount of space available for filming.  
"From sandy beaches to serene lakes, bustling cities to historic streets, Georgia's diverse landscapes are the canvas for tomorrow's blockbusters," says Madison Holtz, our Communications Manager. "By 2024, Georgia's booming film industry will not only captivate audiences but also capture more square feet of soundstage space than both New York and Los Angeles combined, proving that the Peach State is a rising star in the world of entertainment." 
Holtz aptly illustrates the diverse filming opportunities Georgia offers. With its varied natural and urban settings, the state provides an appealing backdrop for filmmakers. Furthermore, the projection of Georgia's industry surpassing New York and Los Angeles in soundstage space by 2024 highlights its rising prominence in the entertainment world, promising a bright future for cinematic ventures. 
The Arrival of Assembly Atlanta 
Georgia's film industry is on the cusp of a major transformation with the imminent opening of Assembly Atlanta in Doraville. This cutting-edge film production campus, spread across 135 acres, is set to revolutionize filmmaking in the state. Equipped with state-of-the-art soundstages, production offices, and post-production facilities, Assembly Atlanta offers a streamlined experience for filmmakers of all scales. Additionally, its commitment to sustainability aligns with industry trends. This development is expected to attract more high-profile projects to Georgia, reinforcing its status as a thriving hub for filmmakers and providing opportunities for industry professionals. The imminent opening of Assembly Atlanta is generating tremendous excitement as it propels Georgia's film industry to new heights. And remember, Dunwoody is only a quick 12-minute drive away—ready and waiting to be your filming hub!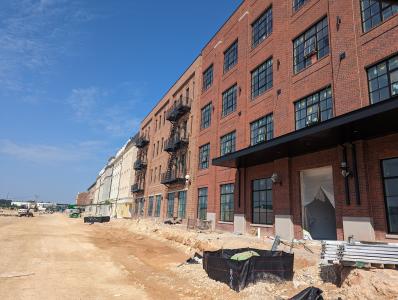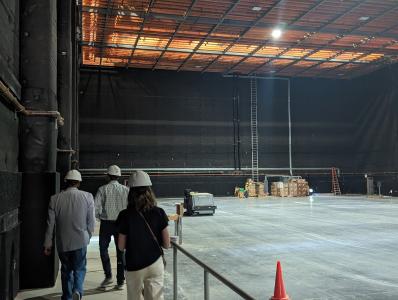 Upon visiting Cinelease Studios - Three Ring it was clear Georgia's thriving film industry continues to climb. The studio's expansion reflects the state's dedication to meeting the rising demand for film spaces. With Assembly Atlanta set to open soon and an array of studios throughout Georgia, the state is reinforcing its position as a top choice for filmmakers and studios. The future of Georgia's film industry is promising, providing ample opportunities for creative endeavors and cinematic excellence.