Thanks to Atlanta's burgeoning film scene, Dunwoody has made an appearance in several movies and TV shows lately, all of which you've certainly seen and treasured. Yes, this means our city is famous. Yes, we've already purchased our Academy Awards outfit from Perimeter Mall on the off-chance we'll be invited. No, the Awards people have not returned our calls. But our mom has, and she's very proud. You might be too, once we tell you all about it.
"Baby Driver" (2017)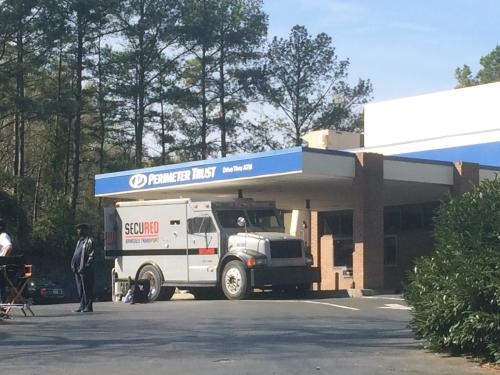 (photo credit: AJC.com)
Look for: Perimeter Center, Ashford Dunwoody Rd

This Edgar Wright action flick grossed $194.2 million in the box office this year probably due to it being filmed in Dunwoody. Baby-faced Ansel Elgort of "Fault in Our Stars" plays a getaway driver who attempts to turn over a new leaf when he finds love (Lily James). Kevin Spacey, Jon Hamm, Jamie Foxx and others make an appearance, and so does a former bank branch on Ashford Dunwoody Road near Perimeter Mall.
 
"Mother's Day" (2016)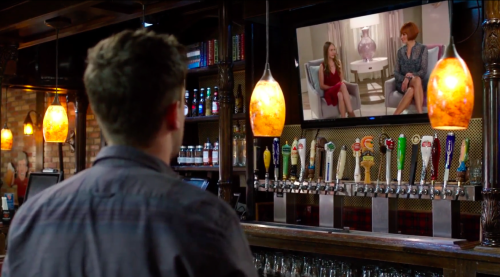 Look for: Dunwoody Tavern
This is a feel good movie about three generations coming together in the weeks leading up to, you guessed it, Mother's Day. Dunwoody Tavern gives a stunning performance in it alongside Julia Roberts, Kate Hudson, Jennifer Aniston, and Jason Sudeikis. Even though you probably won't have a celebrity bartender, a visit to Dunwoody Tavern still comes highly recommended. 
"Trouble with the Curve" (2012)
 

(photo credit: myATLtv)
Look for: Dunwoody High School's Baseball Field

Dunwoody High School's original claim to fame is through Ryan Seacrest, but then there was that one time when Clint Eastwood showed up to film a movie on their baseball field. As if that wasn't cool enough, Mr. Eastwood also took pictures with members of the Dunwoody Police Department and signed souvenir baseballs that were later auctioned in support of the Special Olympics. What a guy.

"Identity Thief" (2013)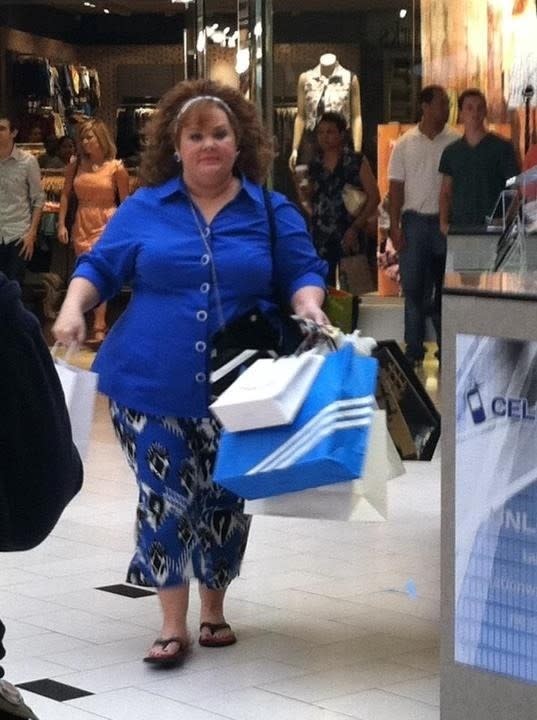 (photo credit: TameraTattles.com)
Look for: Perimeter Mall
The incomparable Melissa McCarthy steals Jason Bateman's identity in this outrageous crime + comedy film. It was shot at Dunwoody's Perimeter Mall, the second largest mall in the Southeast. We've shopped there many a time! We are basically best friends with Melissa McCarthy!
 
"Parental Guidance" (2012)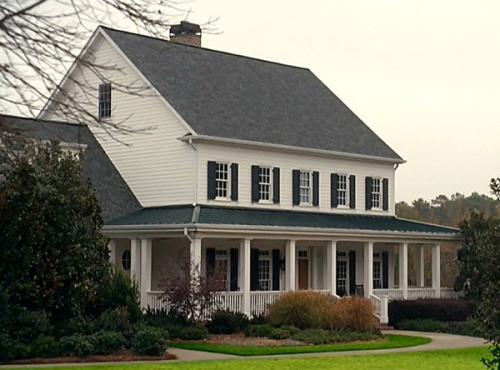 Look for: A Fantastic White Clapboard House off of Vermack Road
Billy Crystal came up with the idea for this movie after he and his wife babysat their grandkids for a week. Bette Midler was cast as his wife and Marisa Tomei plays his daughter who lives in Atlanta with her husband and three kids. Fun Fact: the family who live in this house in real life had to move out for a few months while the movie filmed. Parts of the interior were redesigned and repainted for the set of the movie, the lawn was painted bright green, and the kitchen was trashed for an epic cake fight scene.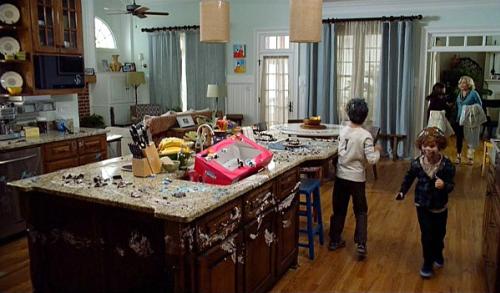 "Spider Man: Homecoming" (2017)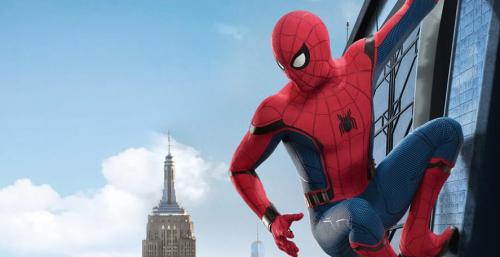 Look for: Embassy Suites by Hilton Atlanta Perimeter Center
When you visit Dunwoody, you will see many things: our infamous geese, the Everything Will Be OK mural, and maybe even a superhero. Don't freak out, but Spiderman was spotted at our Embassy Suites hotel. Rumor has it that if you stay at one of our hotels, you will inherit superpowers. To that we say, there's only one way to find out.
 
"Miracles from Heaven" (2016)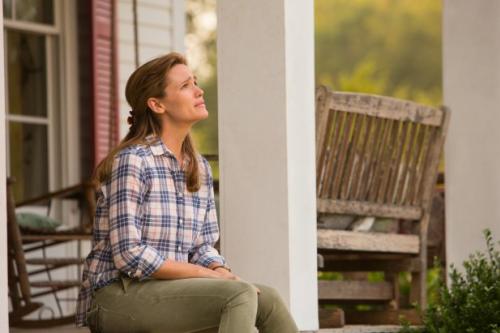 (photo credit: thewrap.com)
Look for: Dunwoody Elementary School
In this film, Jennifer Garner plays a mom who is fighting to save her daughter's life from an uncommon disease. We won't spoil it but Garner's daughter maybe visits heaven and maybe recovers, in that order. Dunwoody Elementary School fits somewhere in between. Ben Affleck does not, but we wish the best for the two of them.

"The DUFF" (2017)
 

(photo credit: jaredmoborak.com)
Look for: Perimeter Mall
Breakout star Perimeter Mall is back at in this teenage comedy that also features Mae Whitman and Bella Thorne, but most importantly Perimeter Mall.
 
"The Leisure Seeker" (2017)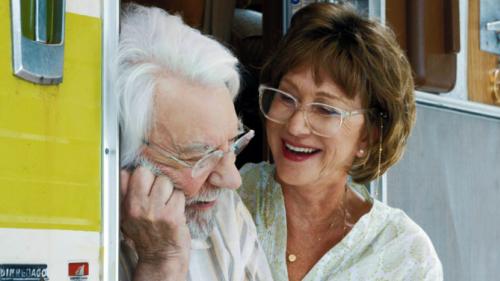 (photo credit: Variety.com)
Look for: Dunwoody High School
In this film, Helen Mirren and Donald Sutherland take a road trip to Key West in a vintage RV affectionately named "The Leisure Seeker." Dunwoody High School served as the base for the production, according to 11alive.com. Of note, Dunwoody is a great option if you are seeing leisure. Who needs the beach when you have spas and parks and shopping?
"Good Eats" (2000-2001)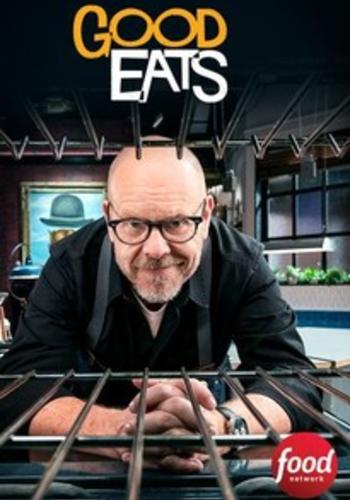 (photo credit: rottentomatoes.com)
Look For: Bed, Bath & Beyond
In this popular series on the Food Network, Alton Brown takes viewers on an exploration of the science and technique of cooking. Check out the four episodes that feature Dunwoody's Bed, Bath & Beyond: Fry Hard, Crust Never Sleeps, The Bulb of the Night, and  Let Them Eat Foam 
Red One (2023)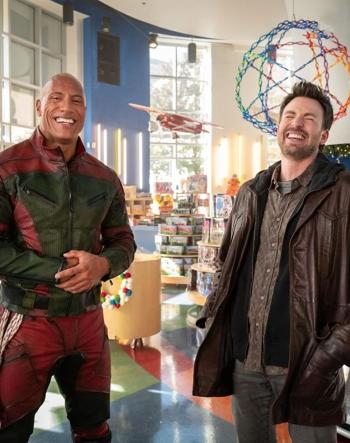 (photo credit: imdb.com)
Look For: Perimeter Mall
This star-studied action Christmas movie is coming to Netflix in late 2023. While the plot has not been released, we know from pictures that it will feature a buff Santa Claus and The Rock so we'll be watching. 
Neighbors 2: Sorority Rising (2016)
(photo credits: www.imdb.com)
In this sequel, Mac and Kelly are on a smooth road to settling down and raising a family together until a sorority moves in next door. The unruly parties from the group turn the couple to devise schemes to get the girls out. Don't forget to keep an eye out for Dunwoody in the background.
I, Tonya (2017)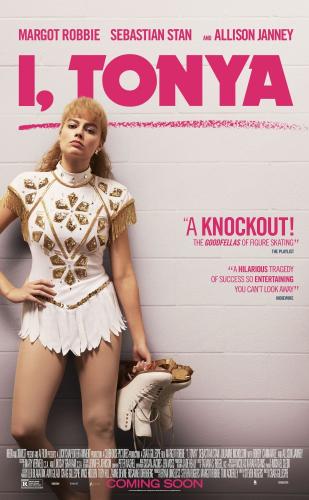 (photo credit: www.imdb.com)
Based on the true story of a competitive ice skater, this movie follows the upbringing of Tonya and the infamous incident with her competitor Nancy Kerrigan. 
Reptile (2023)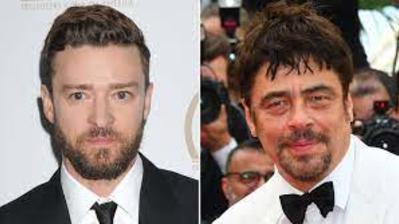 (photo credits: deadline.com)
Netflix crime thriller follows a New England detective solving the murder case of a real estate agent.
The Underdoggs (2024)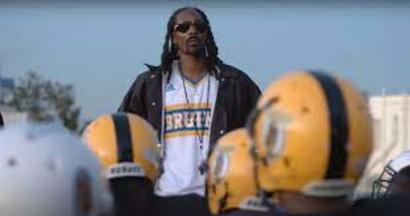 Snoop Dogg's comedy will star none other than Snoop Dogg in his movie about a former NFL star that agrees to coach a youth football team to avoid serving time in prison. 
Even More!
Day Dreamz (short, 2013) Dunwoody
Rich Brothers (tv show, 2015) Dunwoody House
Digital Edition (short, 2016) Dunwoody
Panopticon (2016) Dunwoody
Bad Blood: The Movie (2016) Worthington House 
Unqualified (web series, 2019) Courtroom
Richard Jewell (2019)
Heart of the Manor (tv movie, 2021)
Receptors (in production)
That's a Wrap


 
For now, at least. This is only the beginning of Dunwoody's foray into film. Look out for the production crews around the Atlanta area and give us a snap and slide into our dms @DiscoverDunwoody on Instagram if you spot Dunwoody on the silver screen.