It happens every year. Mother's Day weekend sneaks up on you and you're left scrambling to find last minute plans and reservations. No need to stress yourself out this time because we have your back. The perfect plans for the perfect woman in your life is right under your nose...or in this case, right in front of your eyes. Treat your mother to a girlfriend's getaway this year in Dunwoody, Ga. - where moments make meaningful memories.
Take her to the Art Festival
Instead of trying to figure out how to top last year's gifts for mom, let her choose something herself! The Dunwoody Art Festival takes place every year during Mother's Day and never fails to please. This festival attracts over 40,000 people every year along with the top artists from around the country. Mothers, grandmothers, sisters, aunts, daughters, and various art lovers alike can find beautiful and original pieces ranging from all types of paintings to handmade jewelry, soaps, ceramics, home decor and more!


Kids can't get enough of this festival either thanks in large part to the fun-filled Kidz Zone complete with fun rides, sand art, imaginative crafts and games. No nanny, no fuss from the kids - just a full week of fun for the whole family.

And of course, it wouldn't be a festival without food and live music. Local and regional musical acts will dazzle the crowds both days on the live entertainment stage located in the food court. This is the perfect spot to sit down and relax (and indulge!) before setting out again in search for that "gotta have it" piece of art.
Check out the festival Saturday and Sunday in the Dunwoody Village Parkway. It's rain or shine and admission is free! Click here for info about parking and transportation. 
 
Treat her to some R&R
By R&R we mean retail and relaxation. Dunwoody is a shopper's paradise, so a visit here is not complete without a trip to Perimeter Mall. With over 200 specialty stores and national brands like Michael Kors, White House Black Market, Nordstrom, and Kendra Scott, how could she not walk away with something she loves? Take the spoiling to another level by booking her an appointment at Woodhouse Day Spa, which is conveniently located at the mall. (Go ahead and book yourself a service, too. You've earned it!)

 
For local treasures and intimate boutiques, venture out just a few minutes away from Perimeter Mall to Dunwoody Village and Perimeter Place. Here's where you'll find exclusive keepsakes and souvenirs to remind your mom of her fabulous Mother's Day trip to Dunwoody time and time again.
 
Make sure she's wined and dined
Dunwoody is known for our impressive variety of restaurants ranging from white linen tablecloth to fast casual dining. Let mom take a look at our complete restaurant listings for her special day and be on the lookout for Mother's Day specials.

When it's all said and done, head over to Vino Venue to use their Enomatic self-serve wine machines for a innovative and fun way to experience wine tasting! She'll be telling all of her friends about it for days.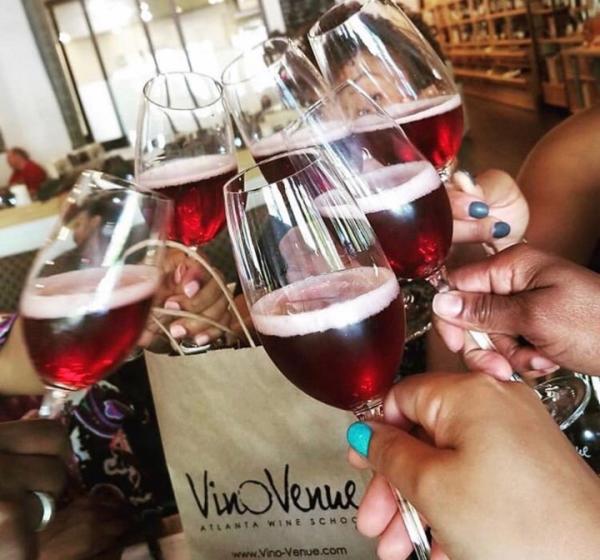 Weekend Away
Moms make our lives so much easier between maintaining schedules and life planning. Make this Mother's Day EXTRA special by giving Mom a much-needed break. Plan a special getaway at a Dunwoody hotel and allow her to experience hospitality at it's finest. Many of Dunwoody's hotels boast indoor and outdoor pools for a relaxing swim, fitness centers with the finest equipment for that overdue endorphin boosts, plush and modern amenities, and delicious dining and drink options fit for a queen. Crowne Plaza Ravinia's onsite restaurant Parkwoods is offering a stellar Mother's Day Brunch that is sure to satisfy even the pickiest of eaters, allowing Mom more time with her favorite people, her family.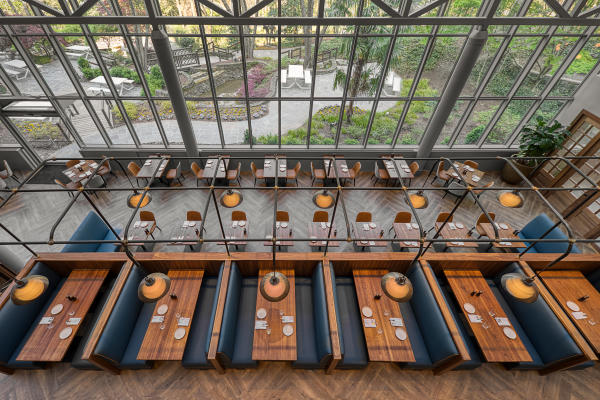 The list of things you can do here in Dunwoody for that special lady in your life is endless, but these are certainly some highlights to get you started. We encourage you to explore our many attractions and make the most of your visit. If you're looking to go above and beyond memory-making this Mother's Day, then look no further than 10 miles outside of Atlanta in Dunwoody.