Nestled in the heart of Georgia, and just outside Atlanta, Dunwoody is not only known for its picturesque landscapes and charming community but also its delectable dining options. Uncover the hidden gems of this remarkable city by reading what the Discover Dunwoody office staff has to say about their personal favorites. Join us as we explore the local culinary delights that make Dunwoody a destination worth exploring. Whether you're a local seeking new recommendations or a visitor looking for insider tips, you're sure to love one of these staff recs for best restaurants in Dunwoody.
Thankfully, the food scene in Dunwoody is a delightful blend of diverse flavors that caters to every palate. From trendy eateries to cozy cafes, this bustling city has something to satisfy every craving. With a vibrant mix of fine dining establishments, casual neighborhood gems, and hidden culinary treasures, Dunwoody offers an exciting culinary journey that will leave you craving more.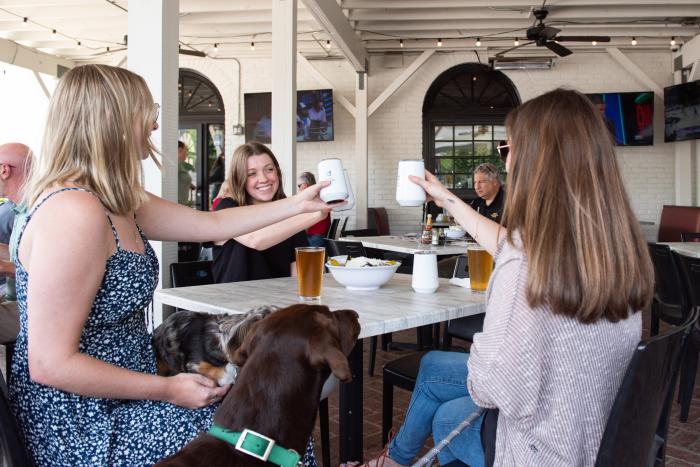 Here are our staff picks for the best restaurants in Dunwoody
"My favorite restaurant in Dunwoody is Breadwinner Café & Bakery. There are plenty of flavorful, healthy options, but also delicious indulgences. I can bring any friend to Breadwinner and know they'll find something they like. My favorites are the beet and blue salad, healthy slaw, and turkey chili. They have amazing breakfast breads, too! -Leah Economos, Social Media Manager
"For dinner, it is Hawkers. I love the variety of foods they offer, and the staff is casual-friendly. For lunch, Breadwinner Café & Bakery! Their soups are homemade and solid. Their sandwiches are the best. But their cookies are the reason I go." -Mark Galvin, Director of Marketing.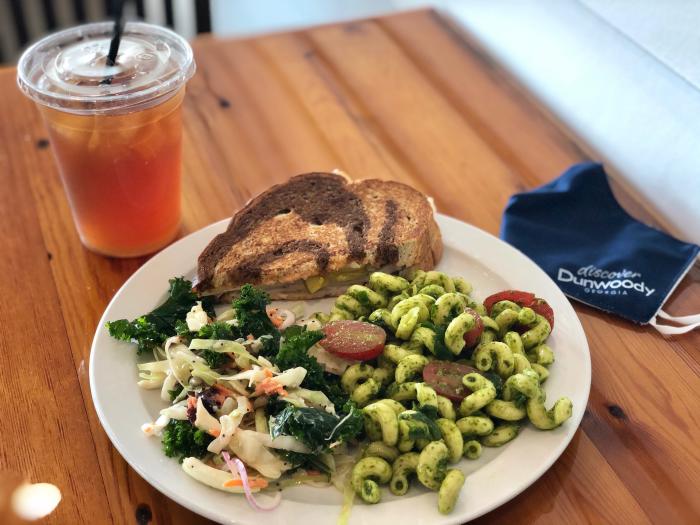 "As a self-proclaimed foodie, it is difficult to pick one favorite restaurant. I typically consider the food, drinks, and atmosphere of a restaurant, so I would have to choose Eclipse Di Luna. My first time eating at Eclipse Di Luna was for my twenty-fifth birthday. What's great about this restaurant is that the food is all small plates, so we could be adventurous and try something new and get the classics we love, like chicken empanadas and hummus. My favorite drinks are the classic mojito and spicy mezcal Paloma. After a pitcher of mojitos, the dance floor was calling our names. It's the combination of delicious Spanish food, craft cocktails, and lively atmosphere that make Eclipse Di Luna my favorite restaurant in Dunwoody." -Emily Ensor-Gibson, Marketing & Sales Coordinator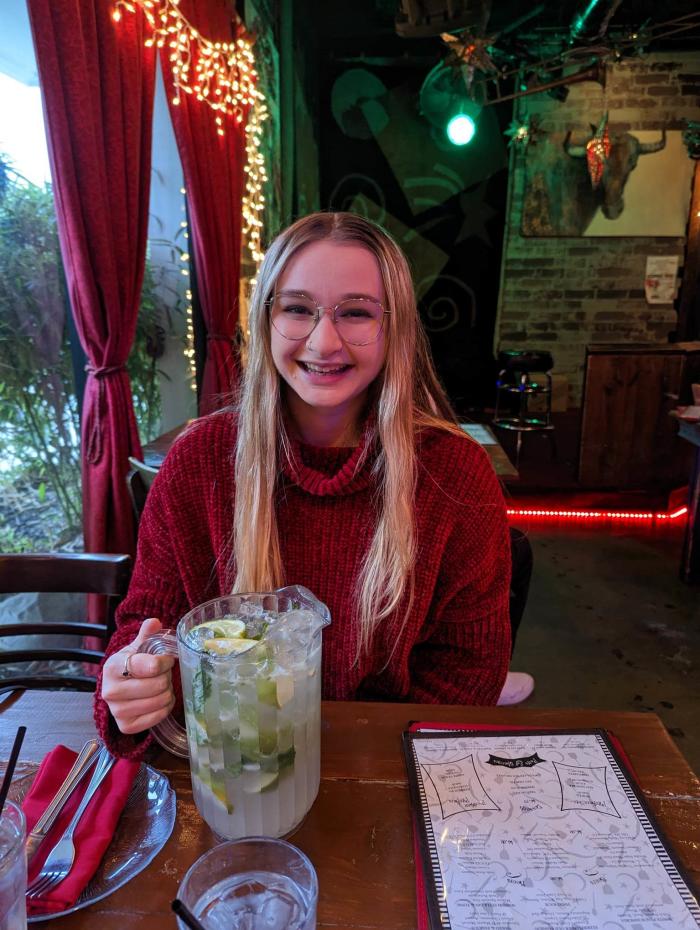 "My favorite restaurant in Dunwoody is NFA Burger. A bit of a quirky restaurant located inside a Chevron gas station, this gem serves up a mouthwatering smash burger that will leave you feeling satisfied and happy. Trust me; it's a beloved classic for a reason!" -Madison Holtz, Communications Manager
"My favorite restaurant in Dunwoody is Novo Cucina. The food is delicious and fresh, the service is quick, and I love the ambiance. I love watching the chefs in the open kitchen and sitting in the beautiful sunroom with family and friends. Also, the gelato bar never disappoints. Novo Cucina is my go-to." -Landis Mangum, Marketing & Sales Intern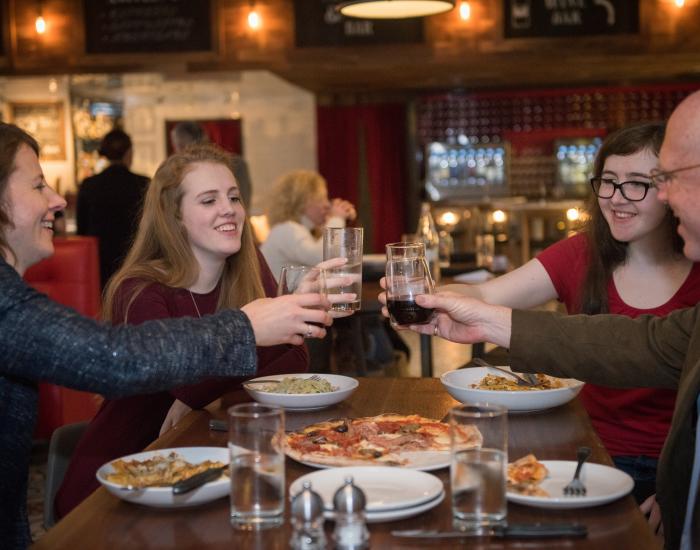 " Village Burger.  I am on a life quest to find the perfect burger: The perfect balance between not too big and not too small. Between not too greasy and not too dry. Where the bun remains fresh and pliant and not stale or rubbery. Where the condiments are fresh and not shriveled substitutes. Of the places I have been to in Dunwoody, Village Burger comes the closest." -Tom Piddock, Database Coordinator​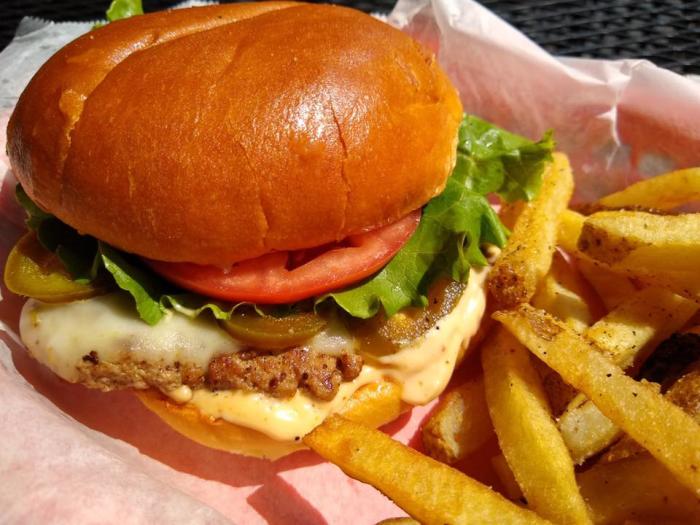 "North Italia has a scratch kitchen with fresh, authentic Italian cuisine. My favorite dishes are the heirloom beet and chicken salad, marinara pizza, chef's board, truffle bread, and any of their pastas. My favorite desserts are either the donuts with chocolate sauce or the gelato. (Mom tip: My 4-year-old loves the donuts!) The atmosphere is warm and inviting with a modern, stylish ambiance, and each table is centered with a vase of fresh-cut flowers. You can dine inside or out on their beautiful patio, and the large windows throughout make it feel bright and open." -Treasure Wilson, Sales Manager.
"Cheesecake Factory. The atmosphere coupled with good tasting calamari, delightful staff, and it's so close to everything I need to get to." -Mike Jackson, Director of Sales.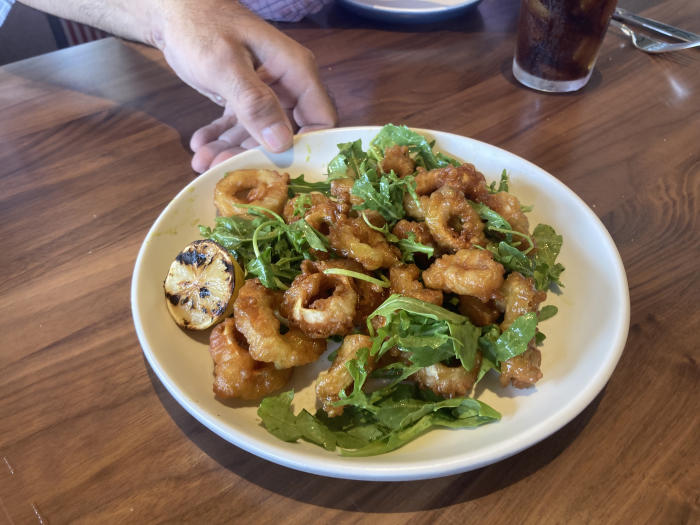 Our staff can't help but marvel at the richness and vibrancy this city has to offer. From mouthwatering culinary adventures to exciting community gatherings, Dunwoody truly knows how to captivate and delight locals and visitors.
The diverse range of cuisines, from local flavors to international delights, ensures that every palate is satisfied. And with an impressive lineup of events that cater to various interests, there's always something to look forward to. We hope our staff at Discover Dunwoody has provided you with valuable insights and recommendations to make the most of your time in our town.
Share your unforgettable dining and event experiences in Dunwoody using #DiscoverDunwoody.
Follow @DiscoverDunwoody