Brunch, the crown jewel of weekend dining experiences, is so much more than a meal. Whether you're donning a frilly frock and tagging your gal pals in a boomerang Mimosa toast or throwing on a ball cap and sharing waffles with your kiddos after an early morning playground visit, there's something about late-morning lingering that's perfect for making memories. The best brunch restaurants in Dunwoody are ready to welcome you with decadent flavors, showstopping presentations and attentive service. 
Make plans to visit our destination just North of Atlanta this weekend and discover your new favorite brunch spot. Better yet, why not make a weekend of it? With nine inviting hotels, greenspace galore and an impressive shopping scene, Dunwoody deserves a spot on your travel bucket list.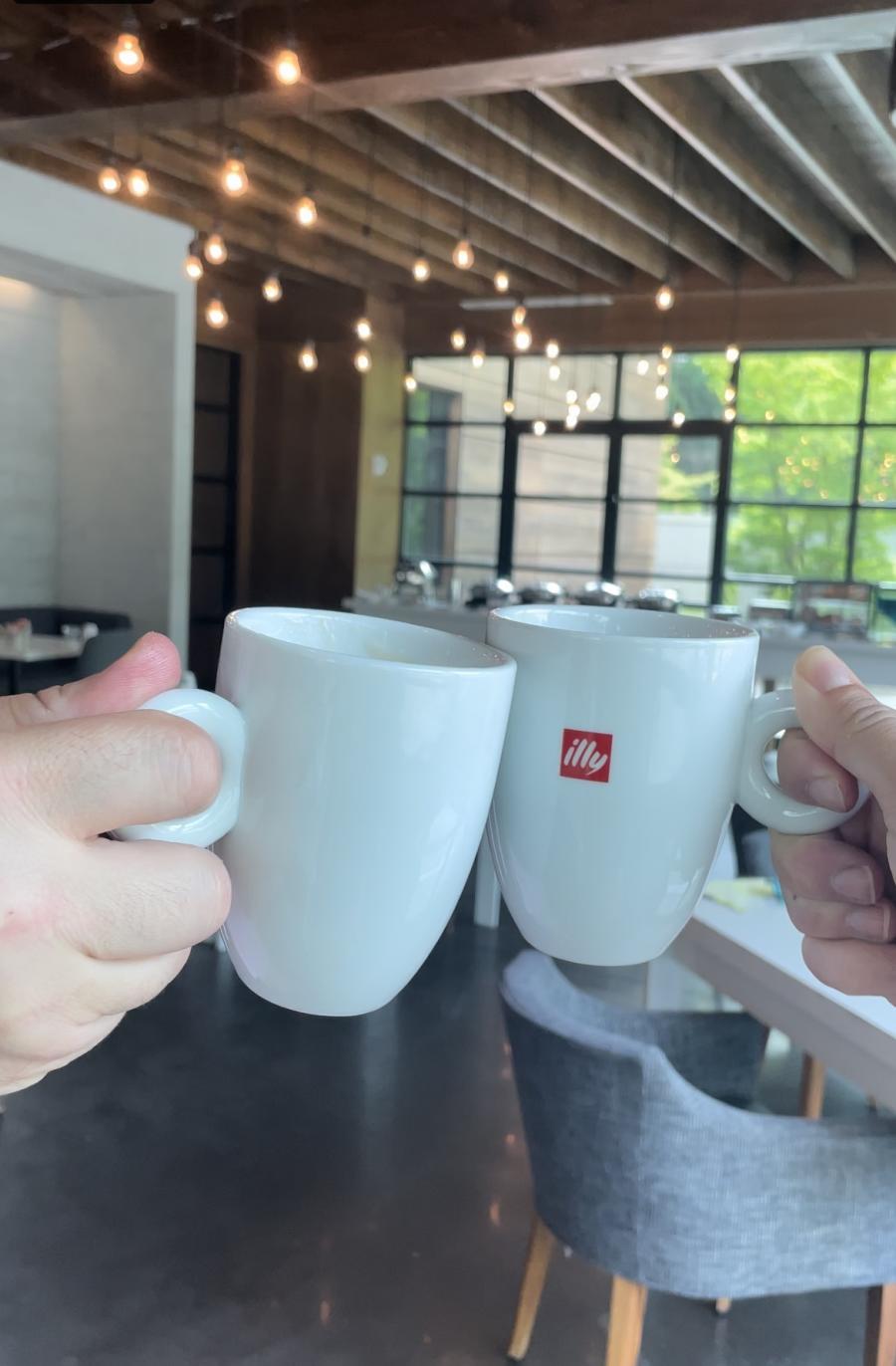 North Italia
Metro Atlantans and food bloggers flocked to North Italia when it opened in Dunwoody less than a year ago, and the pace hasn't slowed since. It's easy to see what makes this modern Italian eatery so appealing. The restaurant welcomes guests with a beautiful design that dovetails bold art with subdued neutrals and plenty of seating options between the light-filled dining room, spacious patio and indoor-outdoor bar. The scene is decidedly sophisticated yet family-friendly; expect gracious and friendly service and a soundtrack of relaxed laughter.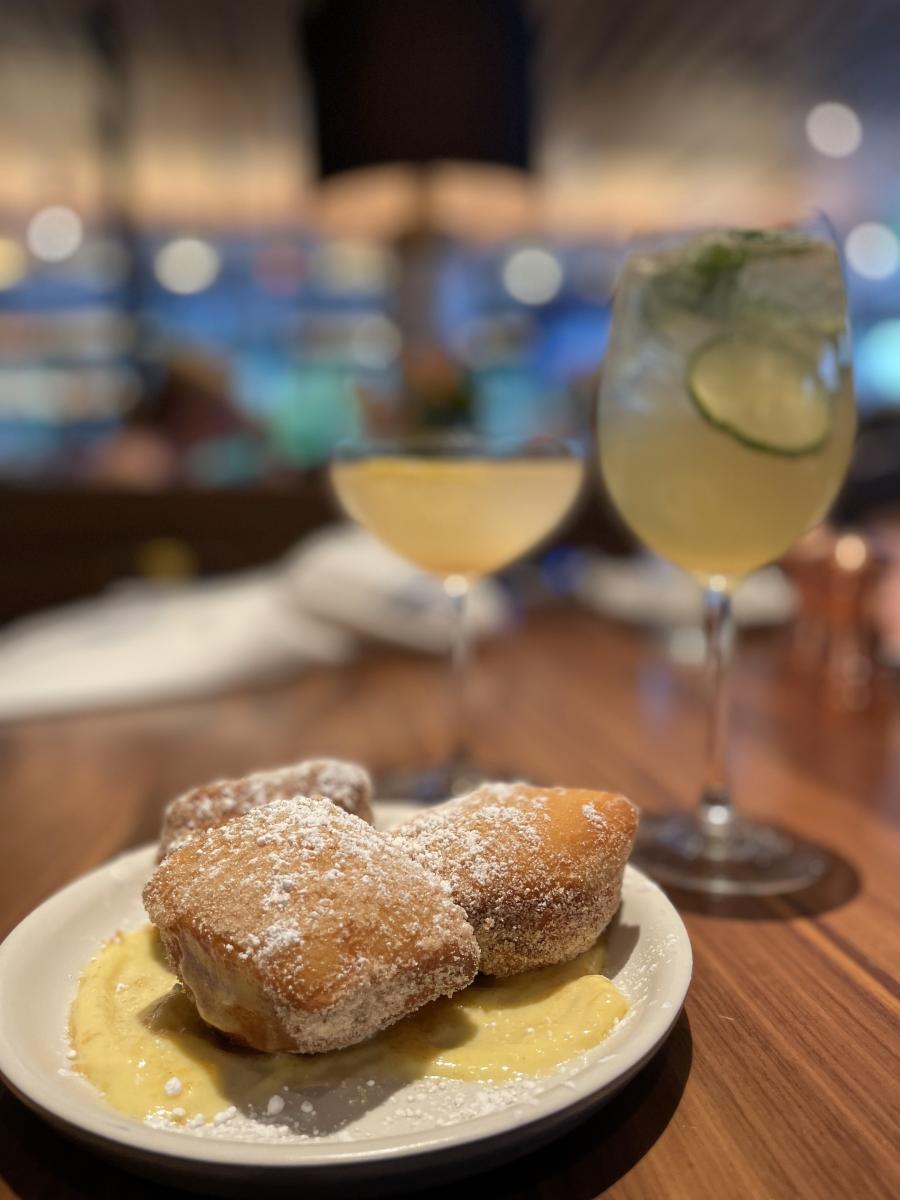 What to Order 
For the Brunch purist, a classic peach Bellini is the right move. In the mood to try something new? Sip a Mojito Italiano; the herby zing doesn't disappoint. While you peruse the menu, indulge in an order of the velvety Italian donuts drizzled with bright and citrusy lemon glaze. 
Next up, try the smoked salmon avocado toast for brunch. It's packed with expertly paired flavors like pickled red onion and toasted pine nuts piled atop toasted crusty Italian bread. Possibly the most decadent dish on the menu is the breakfast sandwich. It's a feast of Italian sausage, applewood bacon, shaved porchetta and perfectly scrambled eggs topped with roasted pepper, cipollini, Calabrian aioli and crispy hash potato. The symphony of flavors is unlike any brunch sammy we've tried.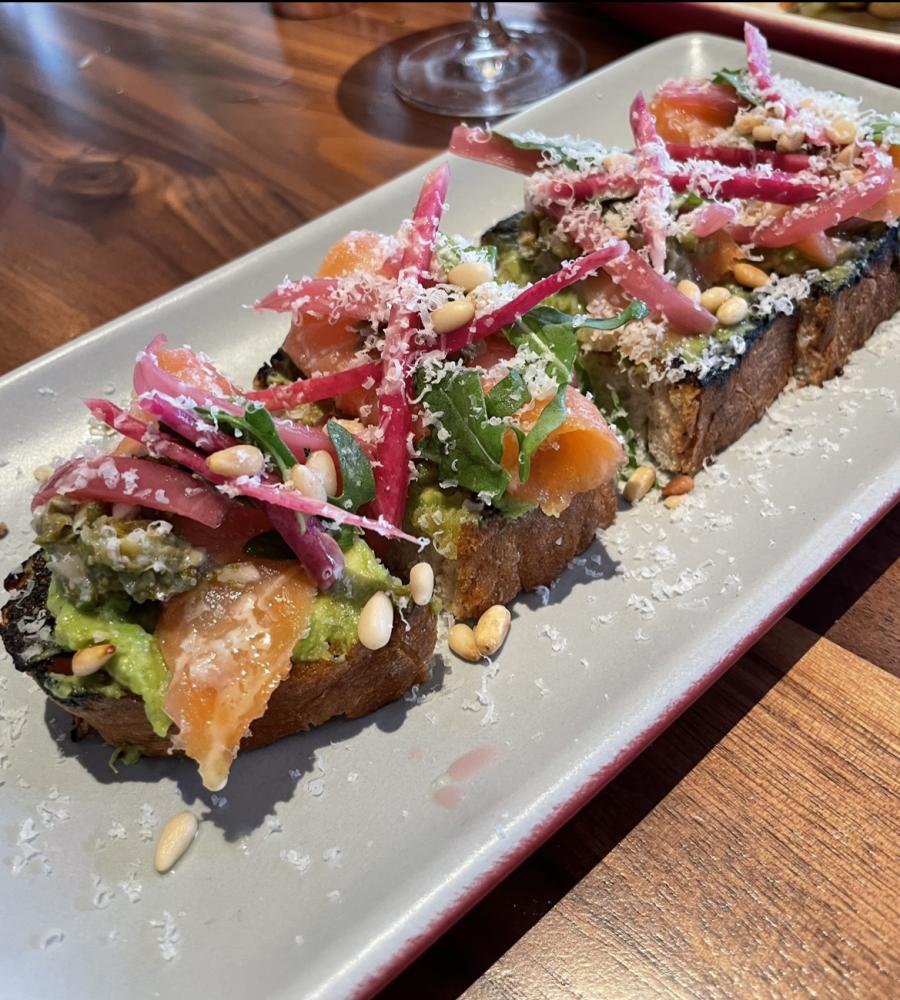 Lazy Dog
A relaxed, come-as-you-are vibe sets the scene for a casual brunch at this rustic restaurant steps away from Dunwoody's Perimeter Mall. The popular dining destination features a spacious dog-friendly patio your pups will love, a generously sized bar and a cozy dining room where the Americana motif and familiar rock n' roll playing will make you feel right at home. 
What to Order 
Sip a rum barrel punch and pretend you're on a tropical cruise (cue the steel drums!) or try the rosé Aperol spritz for a libation that's as tasty as it looks. 
The loaded donut holes drizzled with peanut butter caramel, bacon candy, sliced bananas and whipped cream will satisfy your sweet tooth with a balanced combo of salty and sweet. The chilaquiles are the true star of the menu. This dish packs a flavorful punch with scrambled eggs, hand-cut tortilla chips, ranchero sauce, black beans, cheddar and jack, cilantro, tapatío crema, and salsa.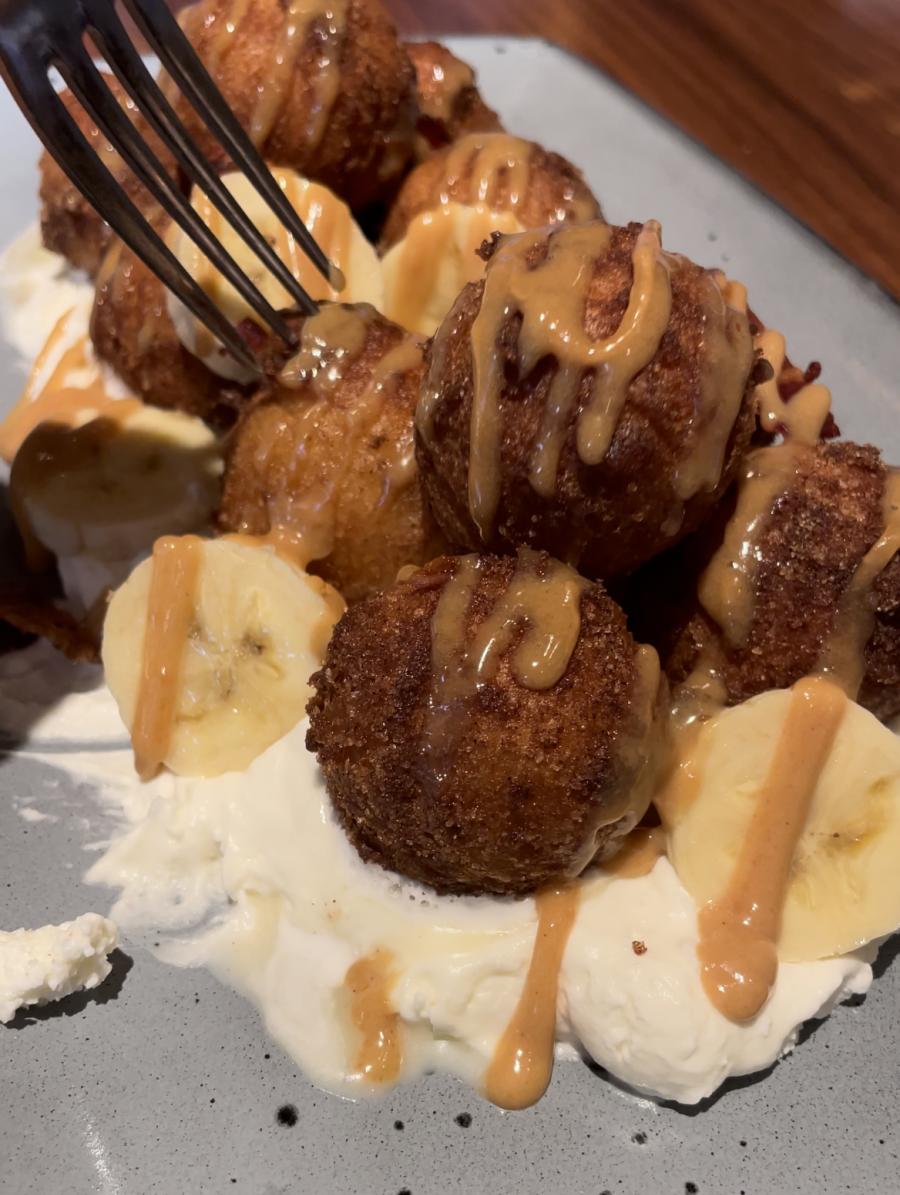 For a truly unusual brunch creation, order the wonderfully outrageous lumberjack tacos featuring bacon candy, fried eggs, shredded jack and cheddar cheese, hash browns, green onions all wrapped in buttermilk pancakes with Cajun gravy on the side. With brunch offered until 2pm on Saturdays and Sundays, consider this your permission slip to sleep in and take the weekend at a leisurely pace.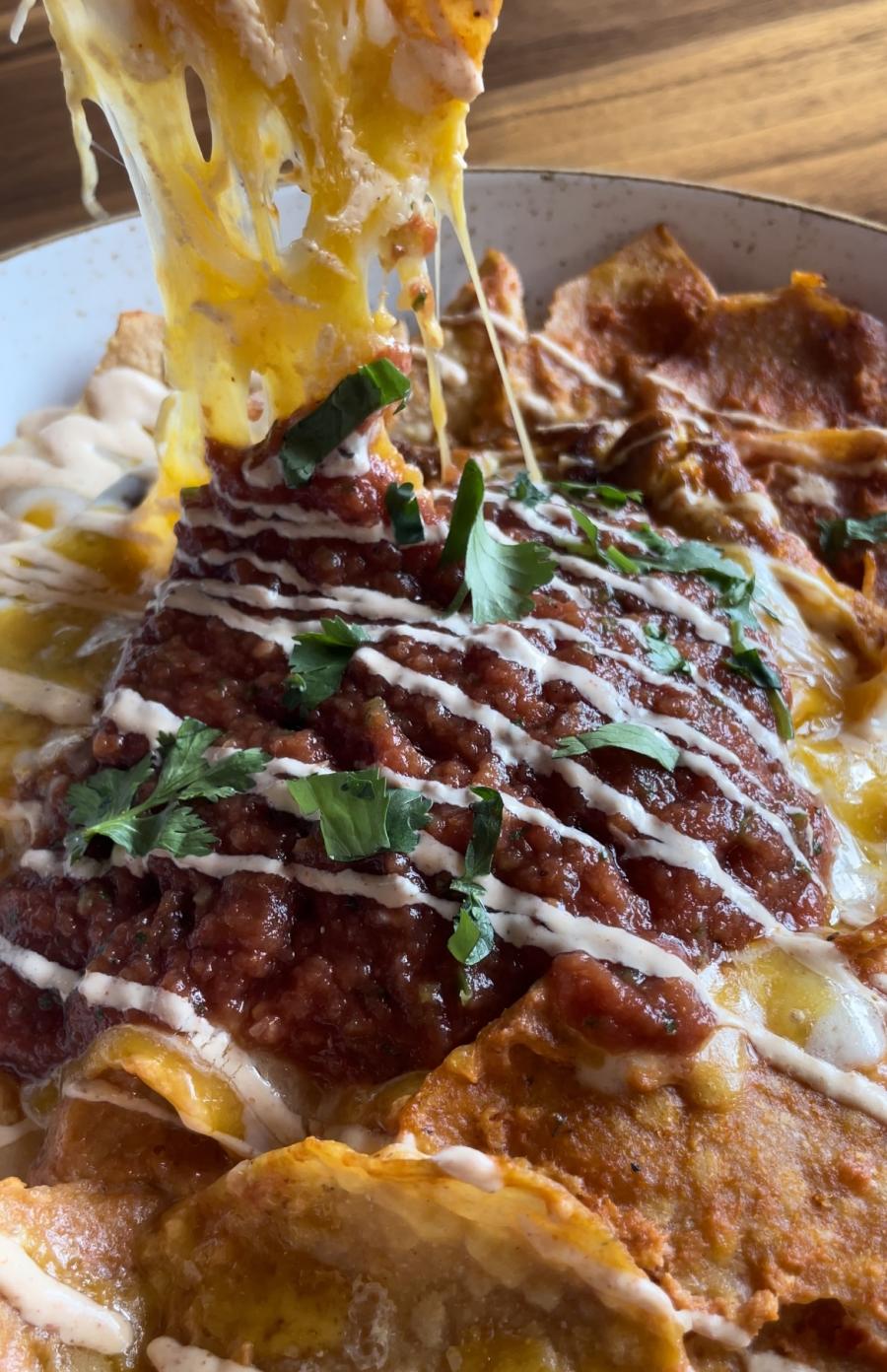 Portico at Le Méridien Atlanta Perimeter 
Whether you've traveled from near or far and for business or pleasure, the resort vibes of Le Méridien's daylight-drenched Portico restaurant will surely start your day off on a bright note. Styled with sleek, clean lines and filled with the decadent aromas of house-made berry compote and potent espresso, this brunch spot is worth a trip to Dunwoody. Take a seat in the contemporary dining room or perch under an umbrella on the scenic patio to linger over a second cup of coffee. 
What to Order
The espresso bar is fueled by expert baristas, so this is the place to enjoy a caramel latte or classic cappuccino. Or, start your day with a sunny sip of freshly squeezed orange juice. The chicken and waffles is one of the restaurant's most popular dishes, and it's a delicious choice featuring crispy fried chicken accompanied by a light and fluffy Belgian waffle piled with fresh berries and crispy bacon. Equally delicious is the French toast, soaked in a citrus-forward orange batter and served with warm maple syrup and berry compote. If you're craving a lighter bite, you'll love the Greek yogurt parfait topped with juicy raspberries and blueberries along with crunchy maple granola.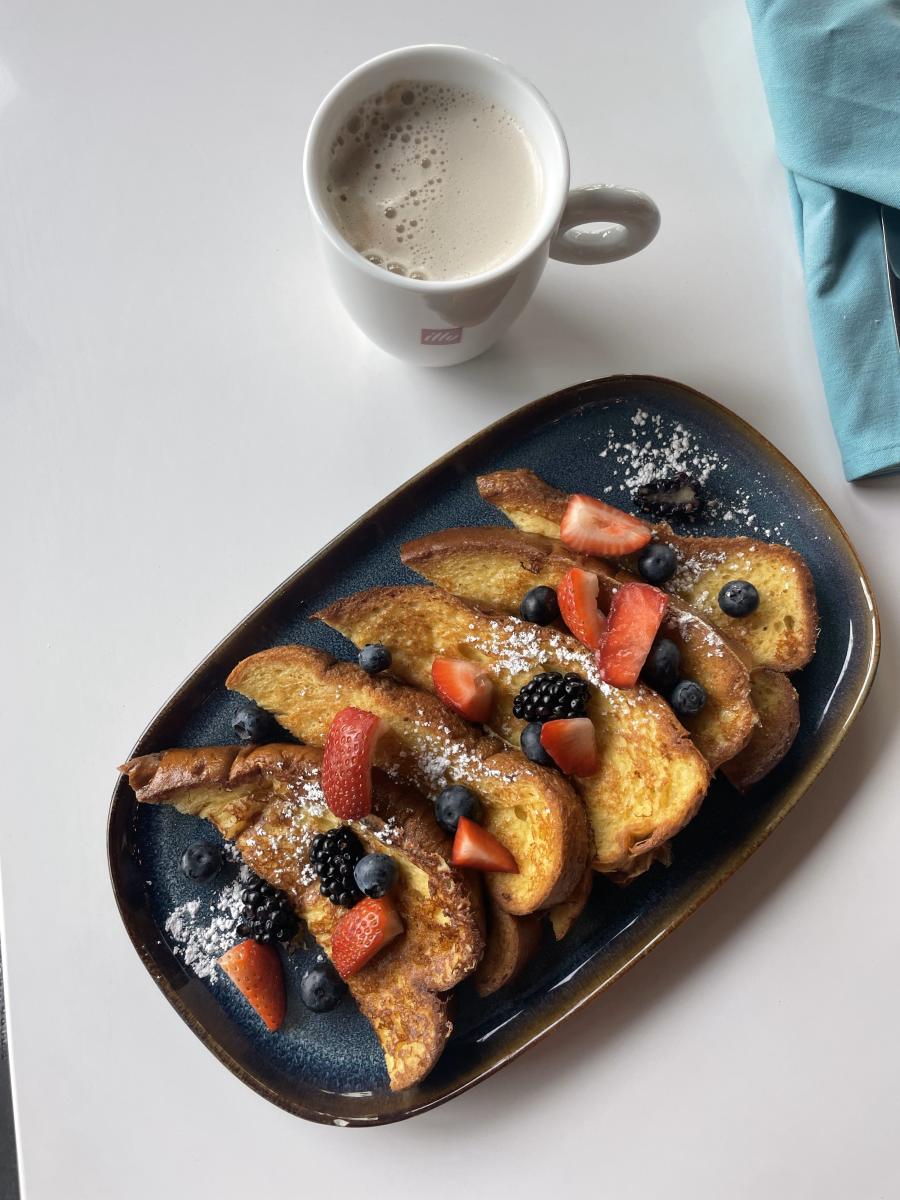 Superica
Ford Fry's popular Tex Mex concept opened a Dunwoody location in February 2023 and fans of the chef's huevos rancheros and tamales and eggs are saying, "mas, por favor." Expect the same hip interiors with plenty of charm and style, but a little more open dining space where you can ogle all the other chic patrons. Country music videos play on the white walls behind rounded booths while brunch lovers enjoy cold brews or Bloody Marias.  
What to Order
Any meats that come off the Mesquite wood grill are worth indulging in. This includes two tender pork tamales smothered in chili gravy and cheese and topped with two sunny-side up eggs. The dish is served with a sidecar of fresh flour tortillas that soak up all that goodness. For those looking for something sweeter, the hot cakes are enormous (practically falling off the sides of the plate!) with a huge dollop of whipped butter in the center. Chilaquiles divorciados is one of their specialties too. Sink your Sunday hangover into crispy tortilla strips, red and green chile sauce, two fried eggs with queso fresco and avocado to top it off. 
Café Intermezzo 
This delightful café in Dunwoody feels like an escape to Europe. The moody and sophisticated interior sets the scene for an elegant brunch experience with its eclectic mix of mirrored finishes and glossy mahogany. The centerpiece of the space is a giant glass-front dessert case showcasing a seemingly endless array of irresistible treats. The patio overlooks Park Place's quiet courtyard, making it the perfect place to gab with girlfriends.
What to Order
This isn't your typical coffee shop. There's an entire menu devoted to caffeinated creations, and Café Intermezzo's baristas are bringing some serious latte art to the brunch game. We recommend the Cioccoloccino Bianco: a perfectly balanced combination of Dutch white chocolate and espresso. For a fun Italian twist on the Mimosa, try the Festa Limone: sparkling wine and Limoncello. 
On the brunch menu, the classic Nutella-Strawberry Crêpes are a fan favorite. For those in the mood for something savory, the Eggs Benedict are an excellent choice. There's something ultimately satisfying about the first bite of a perfectly poached egg, and this café prepares this classic dish just right. Of course, if you're looking for an excuse to indulge in dessert for breakfast, consider this your permission slip. The tiramisu cheesecake is our go-to, but we encourage you to find your own as visiting the cake display to select your favorite is part of the fun.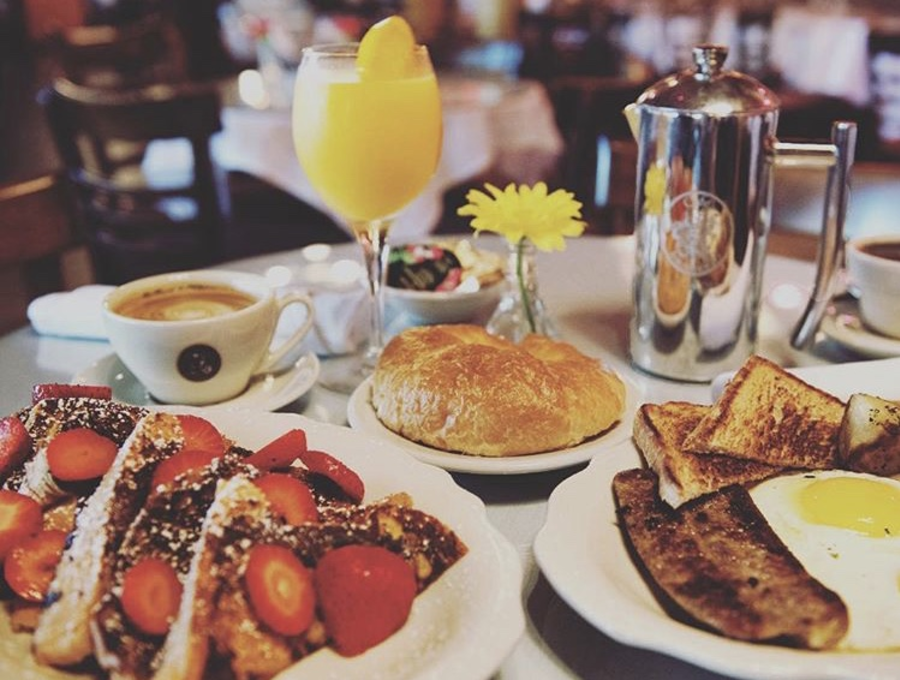 First Watch
Centrally situated among Dunwoody's nine unique hotels is First Watch. It's a restaurant completely devoted to daytime eats, and naturally their brunch offerings are on point. This popular dining destination is serving up all the breakfast classics along with some unexpected culinary creations in a cheerful modern farmhouse atmosphere. Looking for a place where you can feel equally comfortable ordering a green juice or a dessert-esque coffee drink? This is it.
What to Order 
For the health-conscious set, the Kale Tonic is perfect. The fresh juice combines kale, fuji apple, English cucumber and lemon for a refreshing sip that packs the perfect amount of sweetness. Sleepyheads easing into the weekend will enjoy the Honey Caramel Crunch Iced Coffee. Topped with toffee crumbles, it will satisfy your sweet tooth and deliver a jolt of caffeine all at once. 
For brunch-goers eager to try something they haven't seen on every other menu, we recommend the Farmstand Breakfast Tacos. The dish hits all the high notes of classic Tex-Mex fare with cheesy scrambled eggs, spicy chicken breast, chorizo, house-made pico and ripe avocado all tucked into warm tortillas for a palate-pleasing bite. Among the variety of fluffy syrup-soaked flapjacks, the Lemon-Ricotta Pancakes are most certainly the star. With whipped Ricotta blended right into the batter and tangy lemon curd and cinnamon sugar piled on top, this is the kind of dish you'll still be thinking about tomorrow. 
With our round-up of the best brunches in Dunwoody, you have the ultimate guide to enjoy a summer of delightful weekend meals. From casual to upscale and from classic comfort food to one-of-a-kind creations, our destination just above Atlanta is ready to welcome you in the most delicious way. 
We want to know: where are you making reservations for your next brunch outing? Tell us about it! 
Join the conversation on social and let us know what you think.  Let's connect on Facebook, Instagram, and Twitter.