At Discover Dunwoody, we've got this thing for exploring our fabulous Dunwoody neighborhoods, and let me tell you, it's a real hoot! Swing by our social media pages, and you'll be greeted with a whirlwind of adventures that prove why Dunwoody is a cut above the rest. As we say, it's "Above & Beyond," baby! This city, beaming with small-town charm, is like a treasure chest brimming with goodies, and we're all lucky ducks to have it practically in our own backyards.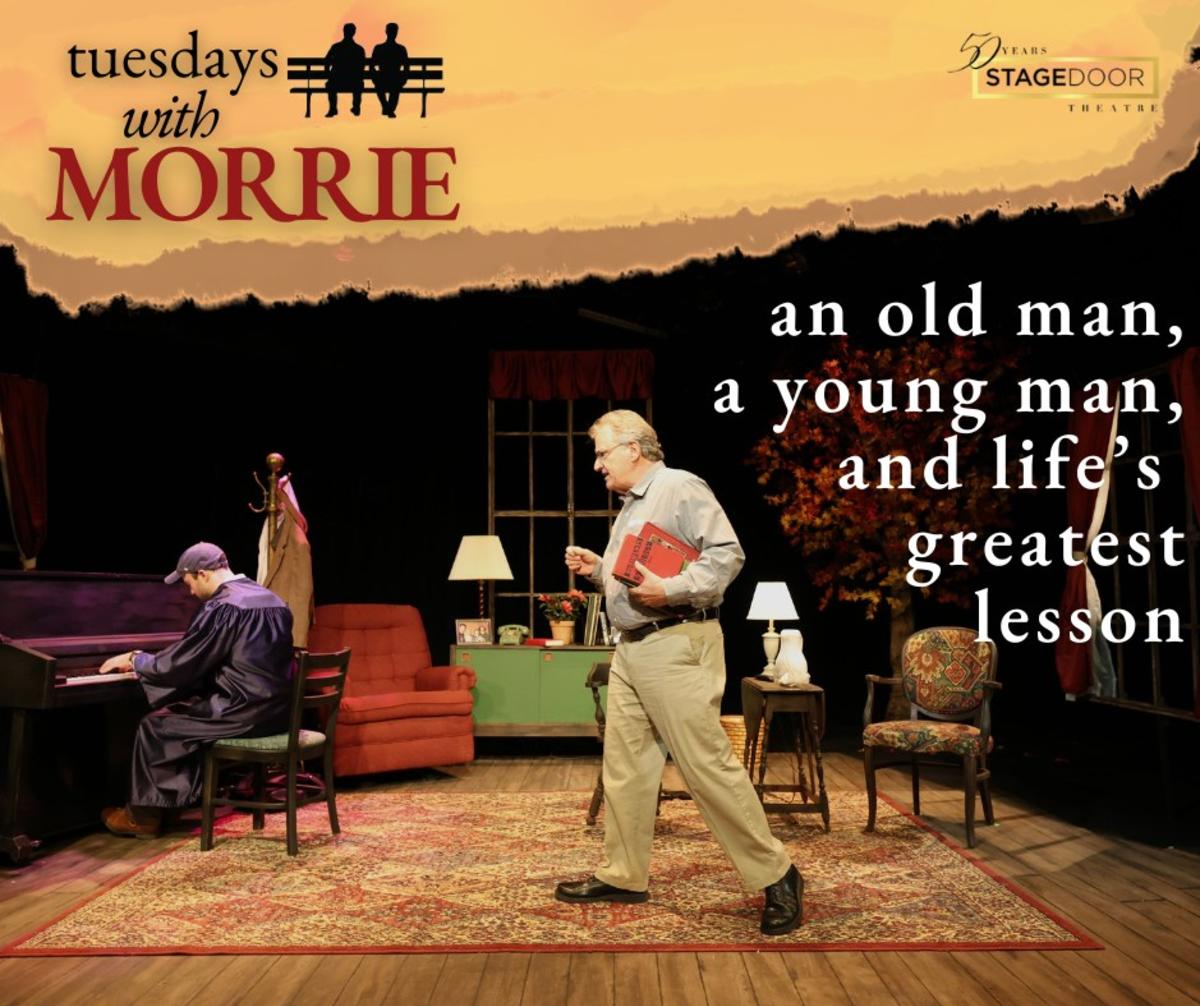 Now, let's chat about something exciting that recently went down. Yours truly had a good old chinwag with the one and only Justin Ball from Stage Door in our Dunwoody Video Series, where we dive deep into the local scene and whatnot. Ball spilled the beans that they're gearing up for a smashing run of the play "Tuesdays with Morrie." And boy, oh boy, do I have a history with that tale. I mean, I devoured the book when it came out, and you bet your bottom dollar I caught the flick. Naturally, I had a teensy-weensy worry that the Stage Door production might not quite meet my sky-high expectations. Well, folks, I couldn't have been more wrong! This play is an absolute rollercoaster of awesomeness. 
But before I go any further, a wee word of caution. I won't spill the beans or reveal the whole story, but I might let a few juicy tidbits slip, so consider yourself warned (or better yet, enticed). 
Now, let's talk about Dan Reichard, the local acting sensation who steps into the shoes of Morrie Schwartz. Dan? He's the bee's knees! He channels Schwartz''s love, patience, and wisdom as the story winds closer to its grand finale. Schwartz starts off as a character you can't help but feel for, like the underdog in a movie we're all rooting for. Life really put him through the wringer, and his situation? Well, it's downright bleak. But Schwartz, that clever fox, flips the script on Albom, his trusty weekly visitor, and you, the audience. By the time Reichard''s done playing Schwartz, you'll be swept off your feet, lost in the story, and you'll waltz out of the theater a better person for it. 
Now, let's tip our hats to John Romanski, another local star who's dipped his toes into Shakespeare and Dickens and now takes on the role of Mitch Albom. Albom's mission? To sprinkle a little joy into Schwartz's life and break the monotony of his daily grind. Romansk ihad some big shoes to fill. This character is beloved, and trust me, I came armed with all the facts. I knew Albom was in for a life-altering experience with Schwartz. Yet, Romanski's talent shone like a thousand suns on that stage, and I forgot I was watching a repeat performance of a well-known story. He whisked me away into the narrative, and I was knee-deep in the magic of their friendship and the richness of their exchanges.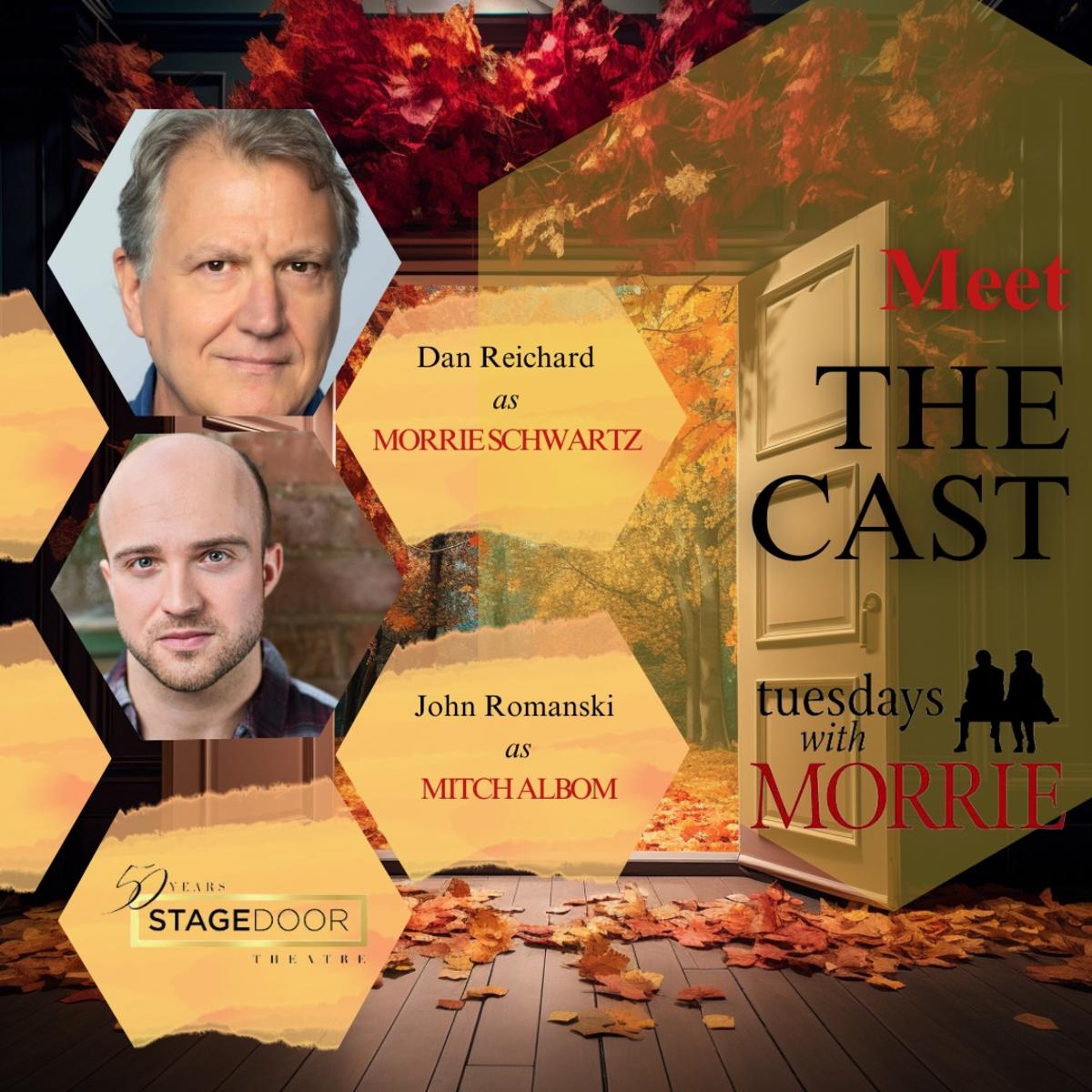 And let's not forget about Stage Door, Dunwoody's hidden treasure. Luckily, they've been dishing out top-notch entertainment for the good folks of Dunwoody for years. But let me tell you, this production will ensure we never take them for granted again. It's a masterful performance telling a phenomenal story. Snag those tickets and round up the whole family. I guarantee each and every one of you will walk away with something precious because the value of this tale is as timeless as grandma's secret cookie recipe. Kudos, Stage Door, for bringing this gem to Dunwoody.  
Grab your tickets today and experience firsthand the talent at Stage Door Theatre.
Follow @DiscoverDunwoody on TikTok, Facebook, X, Instagram to learn more about what Dunwoody has to offer, just minutes from Atlanta.