Dunwoody is a city that celebrates diversity and embraces the rich tapestry of cultures that make up its community. This year, as the festive season approaches, Create Dunwoody is gearing up for some remarkable Diwali events that promise to be both entertaining and educational. Diwali, also known as the Festival of Lights in Hindu cultures, is a significant and joyous occasion for millions of people worldwide. You don't have to believe in Hindu to come out and celebrate the festival or experience its magic. It symbolizes the triumph of light over darkness and the victory of good over evil. Join in celebrating this vibrant festival and immerse yourself in the magic of Diwali in Dunwoody.  
Create Dunwoody, a passionate and dedicated 501(c)(3) organization, is committed to fostering a vibrant arts and culture scene in the city of Dunwoody. Guided by a devoted Board of Directors, Create Dunwoody's mission is to use the transformative power of artistic expression and cultural exchange to enrich the lives of community members, stimulate local businesses, and attract visitors. Envision a future where Dunwoody is not only recognized as a hub of arts, culture, and creative innovation but also as a driving force behind sustainable economic development and an enhanced quality of life for both residents and visitors. Our Director of Marketing, Mark Galvin, sat down with the visionary leader behind Create Dunwoody, Jennifer Long to discuss the group's mission and events.
Celebrate Diwali by exploring these exciting events that Create Dunwoody has in store for the community: 
Rangoli + Diya Making Class
Date: Sunday, October 29, 2023
Time: 1:00 PM - 4:00 PM
Location: Spruill Center for the Arts
Diwali celebrations kick off with a creative and interactive workshop at the Spruill Center for the Arts. Engage in hands-on sessions that provide valuable insights into Indian culture. During this event, learn the art of making rangoli, a beautiful and intricate design that is used to welcome prosperity and happiness during the Diwali season. Furthermore, the Diya (lamp) making class will enable you to decorate clay lamps, which are traditionally lit during Diwali to signify the triumph of light over darkness. All the necessary supplies and materials will be provided, so all you need to bring is your creativity.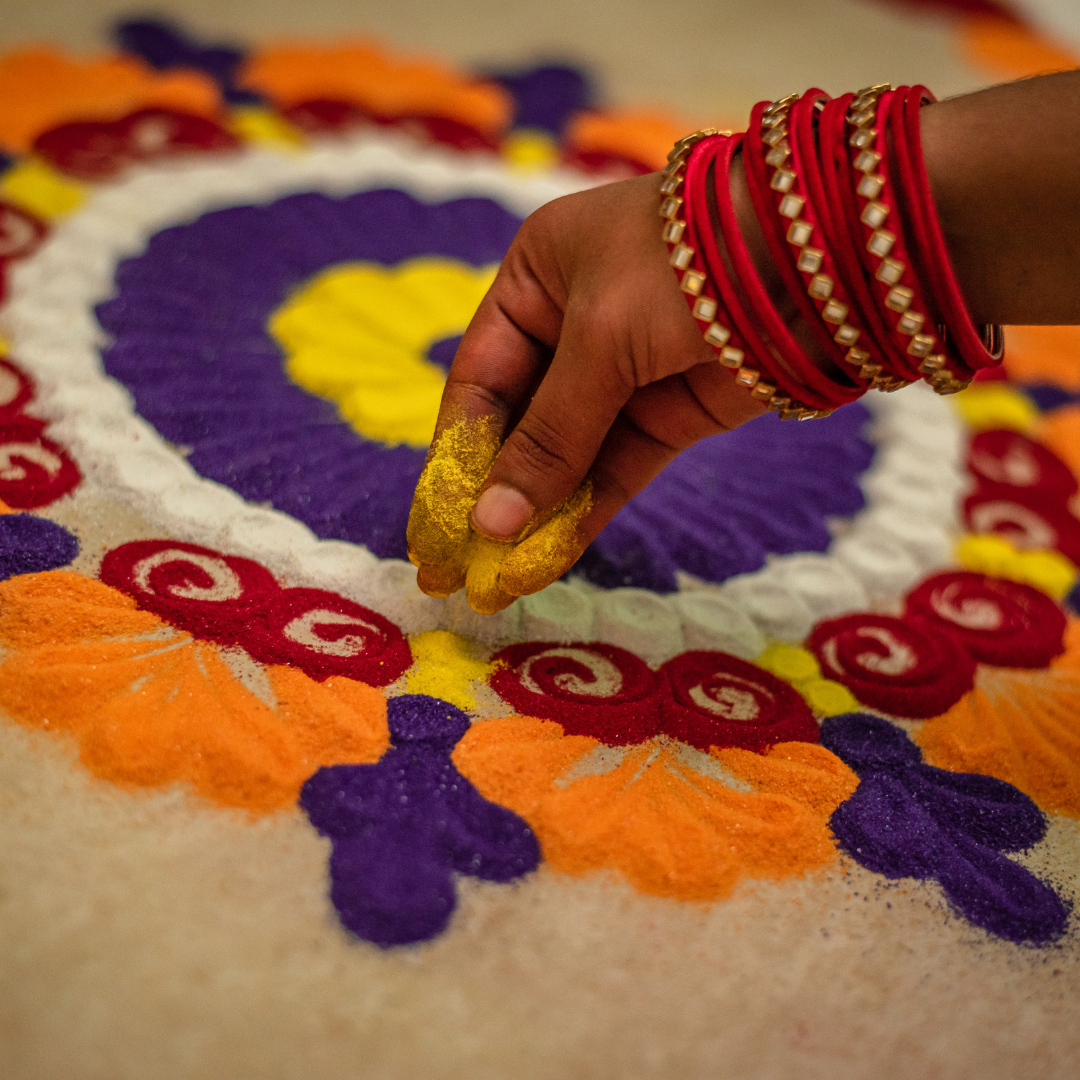 The Story of Diwali
Date: Wednesday, November 1, 2023
Time: 6:30 PM - 8:30 PM
Location: Dunwoody Nature Center
Immerse yourself in the traditional story of Diwali at the picturesque Dunwoody Nature Center. This event begins with a captivating narrative that explains the significance and customs of Diwali. After the storytelling session, participate in a Diya lighting ceremony, a symbolic gesture that signifies the victory of light over darkness. The event unfolds with an immersive storytelling walk through the natural beauty of the center, allowing you to connect with the essence of Diwali like never before. Enjoy festive treats and light refreshments that add to the magical atmosphere. 
Night of Lights: A Diwali Celebration
Date: Friday, November 3, 2023
Location: Le Meridien Atlanta Perimeter
The grand finale of Diwali celebrations, "Night of Lights: A Diwali Celebration," promises to be an unforgettable evening at the elegant Le Meridien Atlanta Perimeter. This gala will transport you to the heart of India's rich cultural heritage. It will feature captivating performances, including traditional Indian music, dance, and a fashion show highlighting stunning ethnic attire. Prepare your taste buds for an extraordinary culinary journey with an array of authentic Indian cuisine, showcasing the diverse and delectable flavors of India.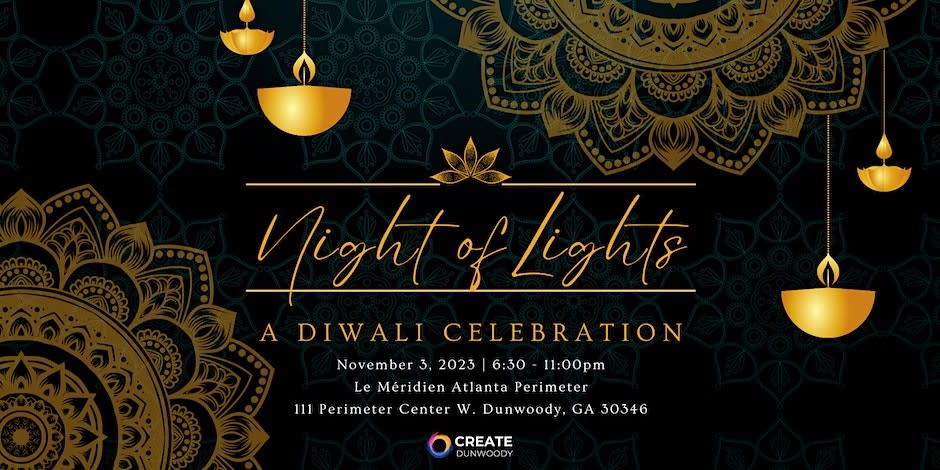 Dunwoody is all set to light up with the spirit of Diwali this year, and you're invited to join the celebration. Whether you're eager to explore the art of rangoli, immerse yourself in the traditional story of Diwali, or savor the delights of a grand Diwali gala, there's something for everyone. Mark your calendars for these events, as they promise to offer a unique glimpse into the vibrant culture and traditions of Diwali. Let's come together to celebrate the triumph of light over darkness, the victory of good over evil, and the spirit of unity and harmony that Diwali represents. Don't miss out on these memorable events in Dunwoody! 
Follow @DiscoverDunwoody on TikTok, Facebook, X, Instagram to learn more about what Dunwoody has to offer, just minutes from Atlanta.