Dunwoody, Georgia, is not only a hub for exceptional dining but also a city that hosts an eclectic range of incredible events that unite the community in celebration and entertainment. All year, Dunwoody pulses with the energy of festivals, concerts, art exhibitions, and sporting spectacles catering to many interests. From vibrant art festivals showcasing local talent to a foodie's paradise at Food Truck Thursdays, there's a constant buzz of excitement in Dunwoody.
Discover Dunwoody's dedicated staff members are passionate about the city's events, and they've shared their personal favorites, shedding light on the rich tapestry of experiences Dunwoody has to offer. Dive into their recommendations and explore some of the must-attend events in this vibrant city.
1. Light Up Dunwoody  
Madison Holtz, our Communications Manager, reaches back to her childhood memories of the community in powerful and memorable ways. "My favorite event is Light up Dunwoody. I have attended this festive occasion almost every year since I was a child. It is heartwarming to see so many people gather to light up a Christmas tree and Menorah."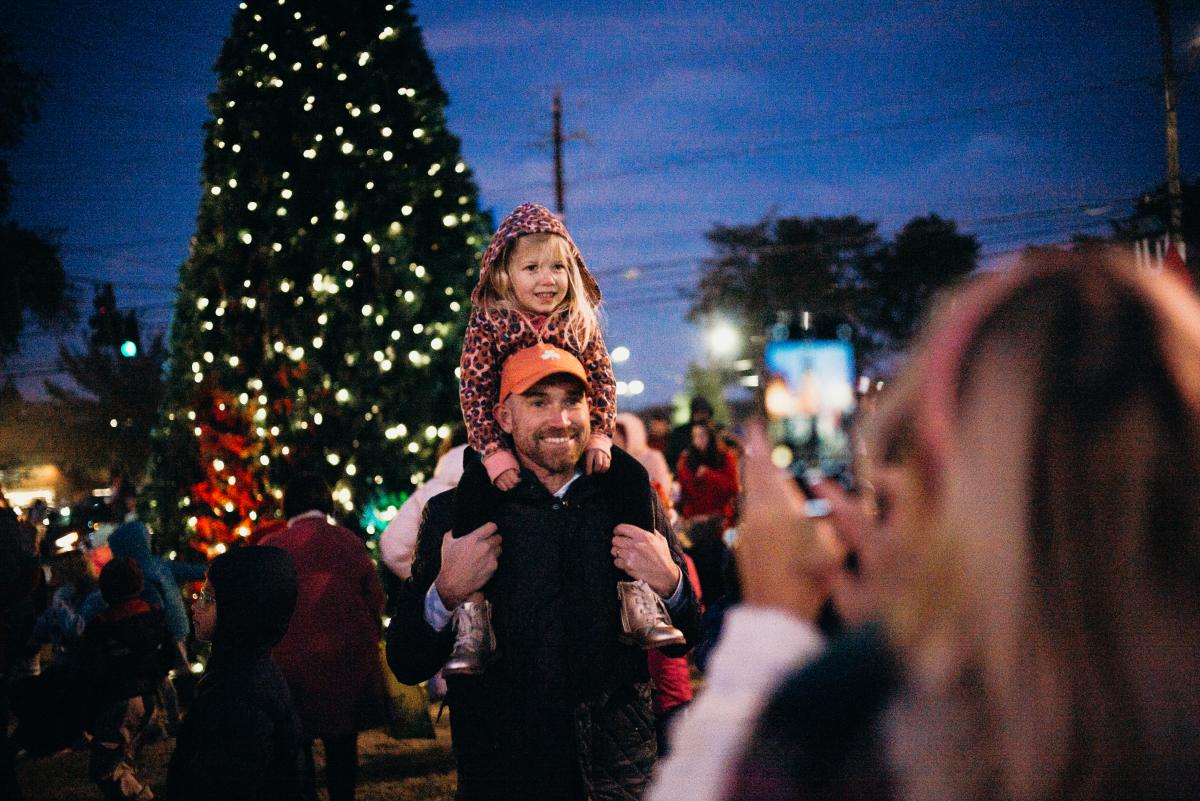 2. Dunwoody Rotary Club's Annual Golf Tournament 
Mark Galvin, the Director of Marketing, reveals he loves blending philanthropy with the enjoyment of golf. "My favorite annual event is the Dunwoody Rotary Club's annual golf tournament. It benefits the Alzheimer's Association, which is such a great cause. It is one the best-run golf tournaments around and, as a result, is absolutely a terrific time!"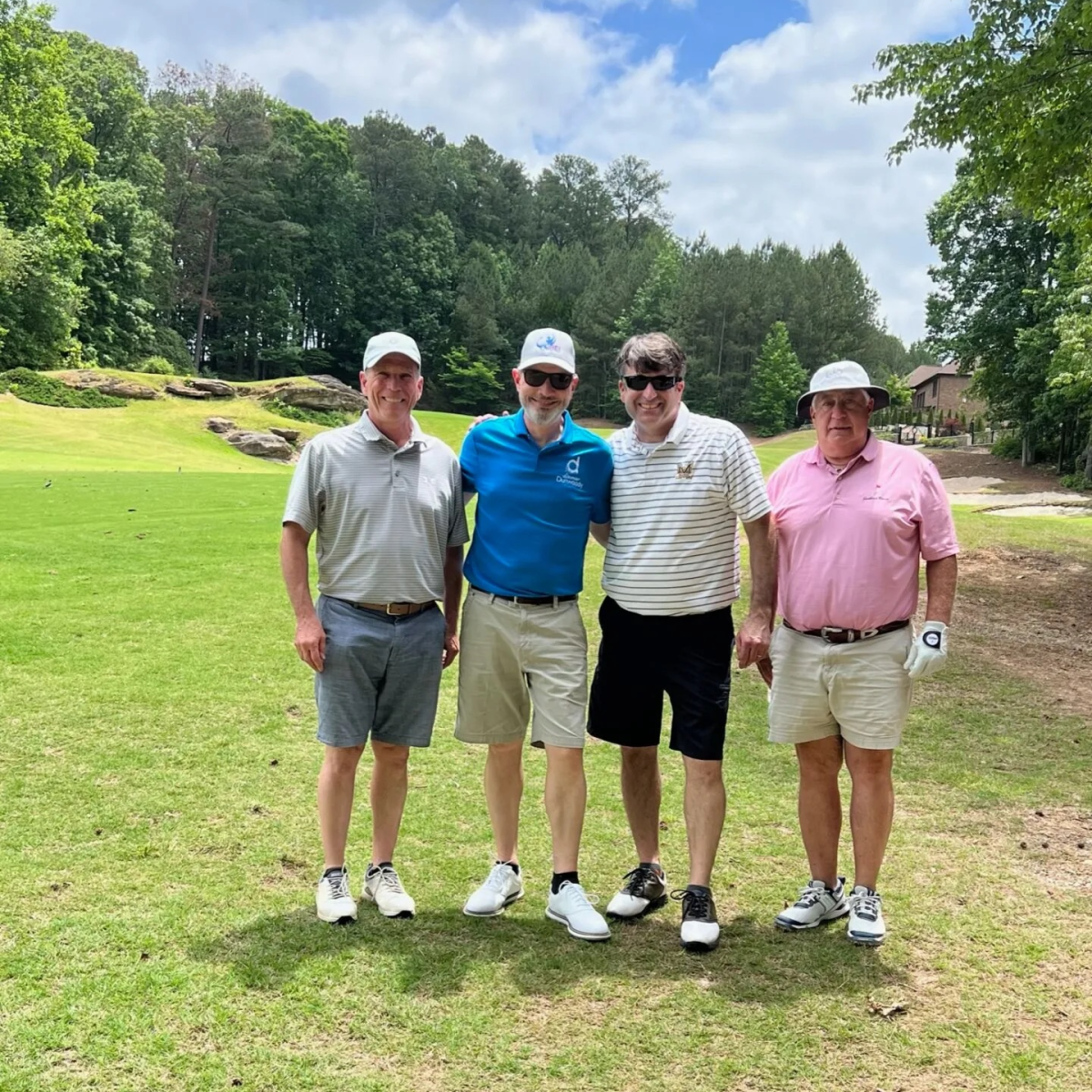 3. Lemonade Days 
Emily Ensor-Gibson, our Marketing and Sales Coordinator, highlights this nostalgic pick, that transports you in time to the joys of childhood with rides, fried treats, and perfect weather. "One of my favorite events in Dunwoody is Lemonade Days because it takes you back to the simplicity of being a kid. Typically hosted in April, the weather is perfect for this carnival-like weekend festival. My favorite ride is the Ferris wheel because you can see all of Brook Run Park with thousands of people having a blast. It's not a true carnival without a bunch of fried foods and this one doesn't disappoint. Two words: Fried Oreos."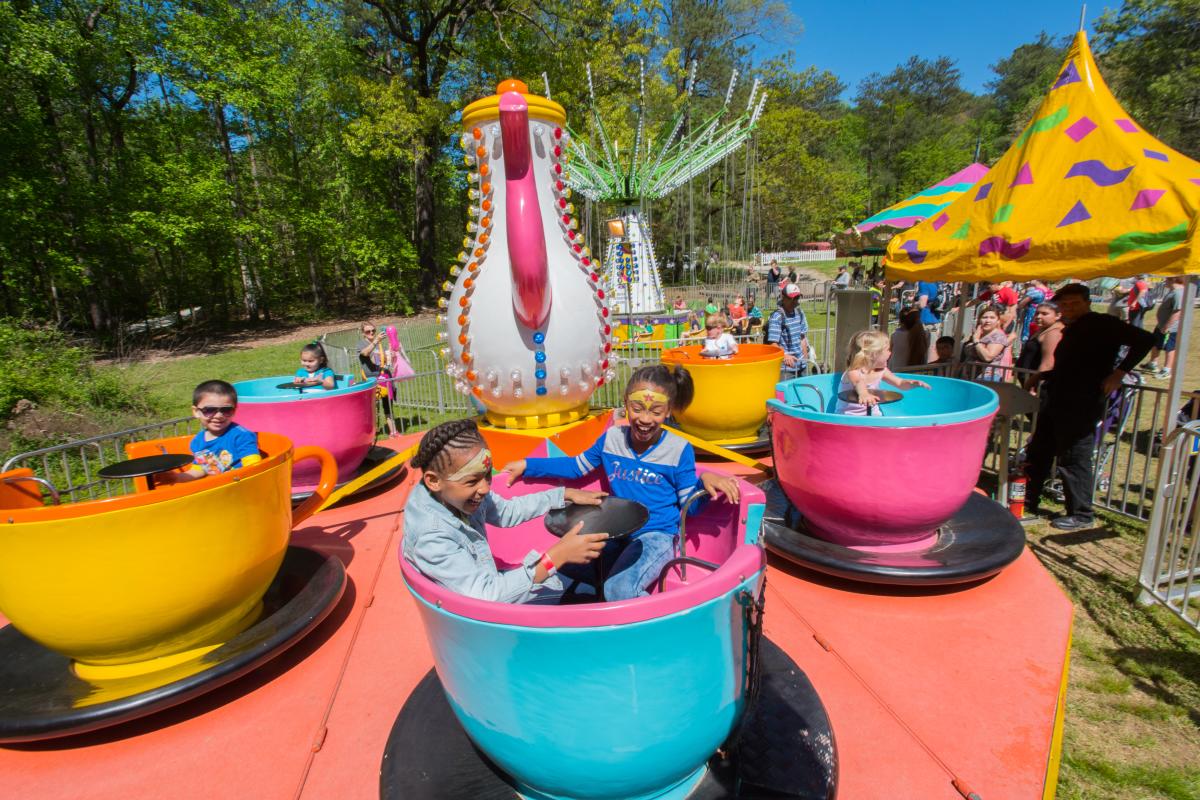 4. Dunwoody Arts Festival 
Ashley Rossolillo, the Entertainment Coordinator, finds her inner artist at this incredible showcase of talent. "My favorite annual event in Dunwoody is the Dunwoody Arts Festival. I love walking around and looking at the incredible one-of-a-kind pieces of art. The vendors are always so friendly, and the atmosphere is great."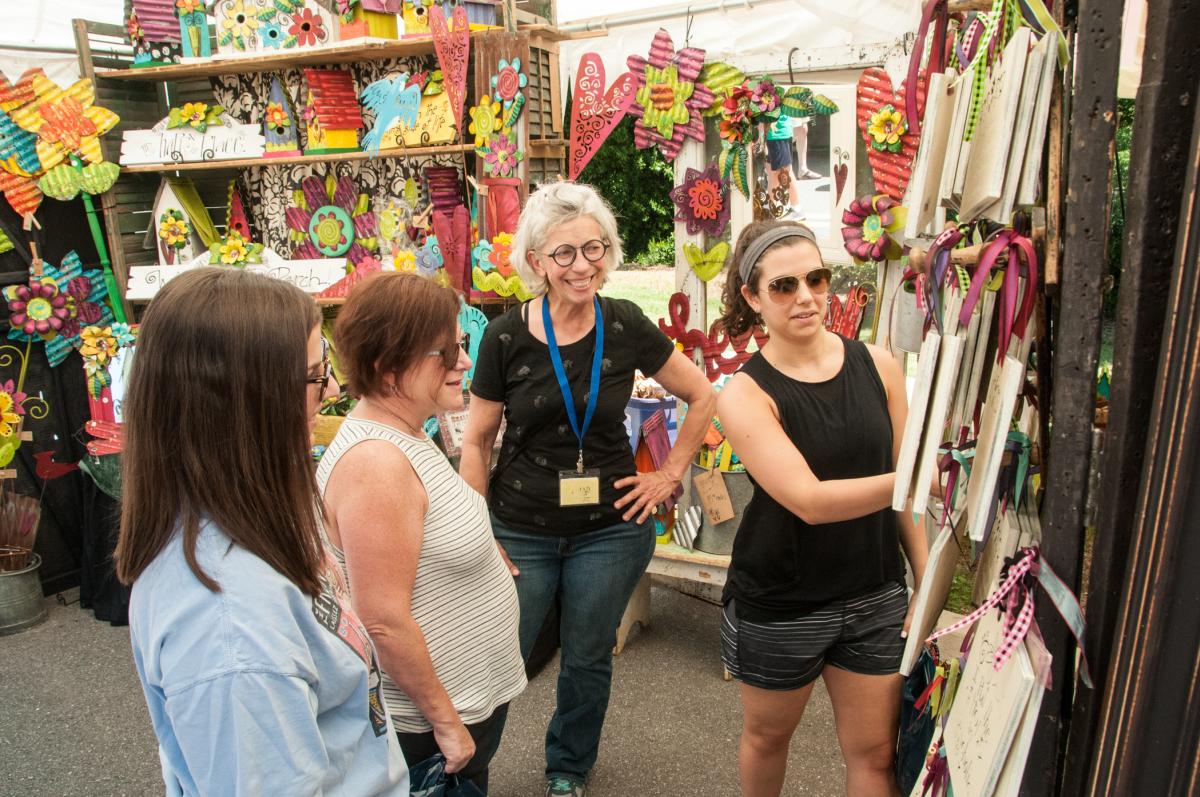 5. Dunwoody 4th of July Parade 
Ray Ezelle, our Executive Director, highlights the importance of community engagement. "Every year, the 4th of July Parade in Dunwoody is more than just a show of patriotism; it's a heartwarming display of our community's unwavering spirit. The grandeur of the parade, the largest in Georgia, brings our neighbors together, but it is the festival that follows that truly allows us to connect. It's a time when we can speak with the community, share stories, and celebrate our shared love for this remarkable city."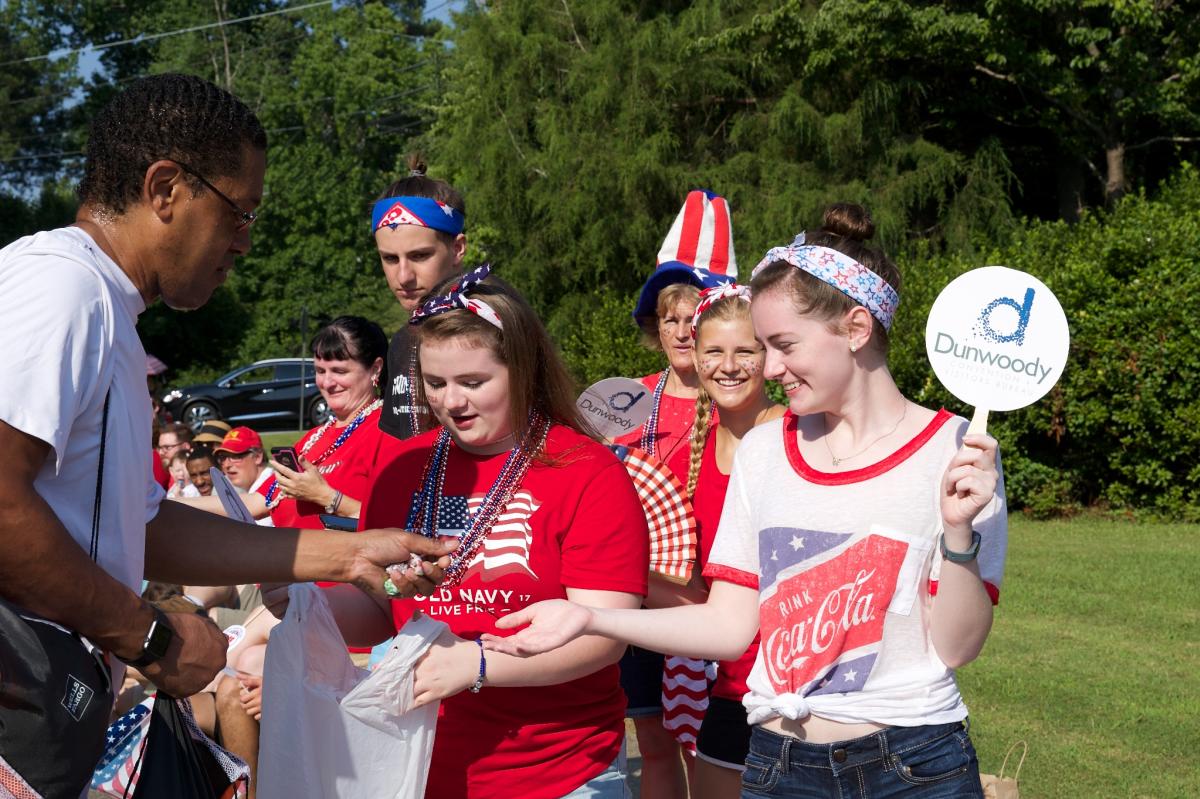 6. Food Truck Thursdays at Brook Run Park 
Tom Piddock, the Database Manager and Treasure Wilson, our Sales Manager, are passionate food enthusiasts excited about Dunwoody's growing culinary scene. "Food Truck Thursdays at Brook Run Park offer a delightful variety of foods every week, accompanied by outdoor music, the refreshing embrace of fresh air and sunshine, and the perfect setting to gather with friends. Whether you're tossing a frisbee, biking through the park, or mingling with fellow foodies and their furry companions, it's a multifaceted experience that guarantees memorable moments," says Piddock. "I appreciate live music and food trucks. Food trucks radiate creativity, and I enjoy trying different chef-driven dishes that are authentic and fun," adds Wilson.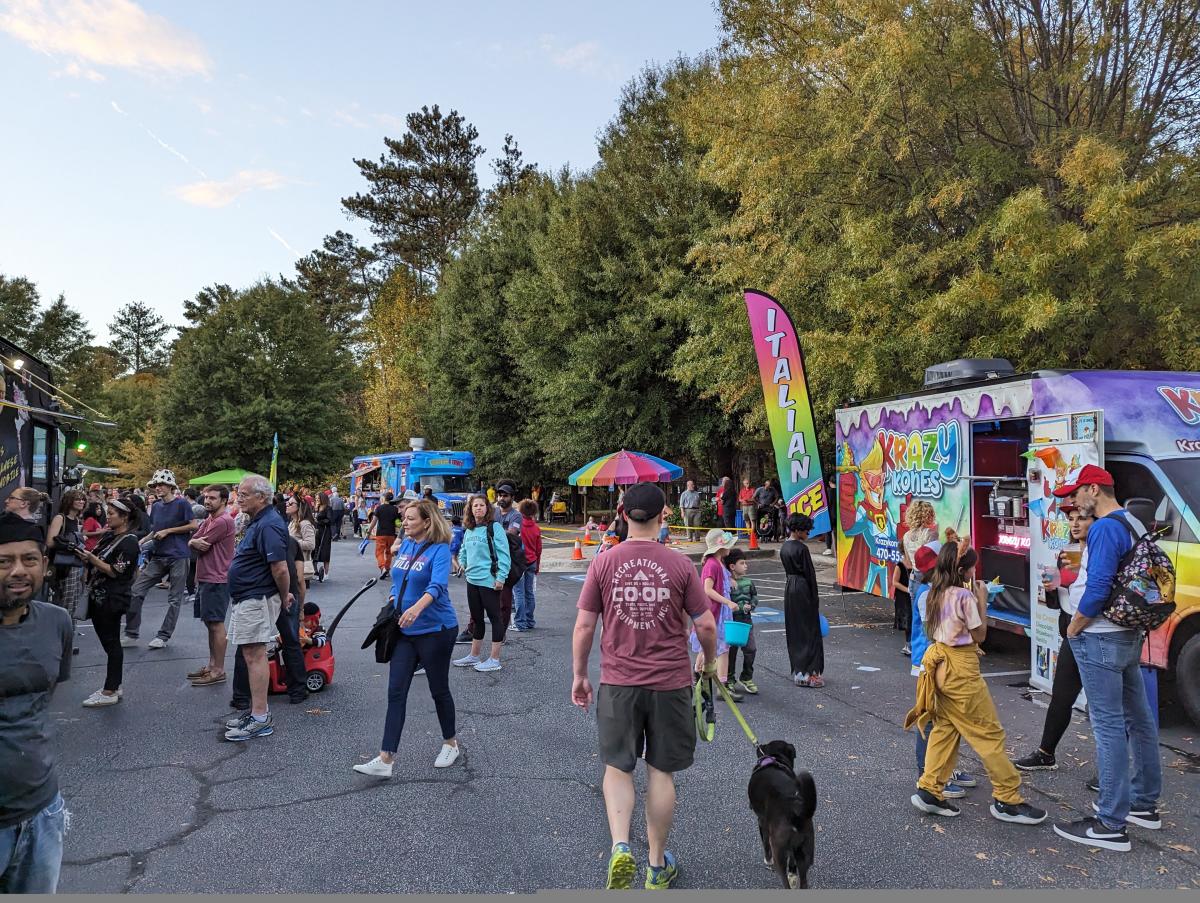 7. Butterfly Weekend at the Dunwoody Nature Center 
Mike Jackson, the Director of Sales, finds solace in the bustling city, amidst the natural oasis forButterflies & Brews at the Dunwoody Nature Center. "I really love the unlimited access to the butterfly tents. This event brings the community together over a few refreshing beers, creating a harmonious blend of human connection and the beauty of nature's butterflies. The following day, it's a kids' paradise, featuring a wide array of crafts and butterfly-themed festivities."
Dunwoody's top local events showcase the city's vibrancy and its ability to captivate both residents and visitors alike. With such an exciting lineup of events catering to a wide range of interests, there is always something to look forward to in Dunwoody. The Discover Dunwoody team hopes their insights and recommendations help you make the most of your time in this lively city.  The next annual event to attend will be Light Up Dunwoody on Sunday, November 19, 2023 from 2-6pm.
As you attend these events and create unforgettable memories, do not forget to share your experiences using the hashtag #DiscoverDunwoody. For more updates on Dunwoody's upcoming events, follow @DiscoverDunwoody on TikTok, Facebook, X, Instagram.