Every love story deserves a fairy-tale wedding, and what better place to make your dreams come true than in the charming city of Dunwoody? Nestled just north of Atlanta, Dunwoody offers a magical backdrop for your special day and there are a bunch of freebies and services you may not know about from Discover Dunwoody. Here are five compelling reasons why you should consider hosting your wedding in this enchanting location.
1. Complimentary Gift Bags: A Thoughtful Welcome
Imagine being welcomed to your wedding celebration with beautifully curated gift bags that reflect the essence of Dunwoody. Discover Dunwoody takes pride in providing couples with a warm reception by offering complimentary gift bags filled with local goodies and information about the city. These thoughtful gestures set the tone for an unforgettable experience for both you and your guests.

2. Selfie Station: Capturing Joyful Moments
In today's digital age, capturing precious moments is a must. Discover Dunwoody's selfie station is not simply any photo booth; it's a whimsical corner of fun where you and your guests can create lasting memories. Adorned with wedding-themed props and backdrops, the selfie station is a perfect spot to let your creativity shine and document the joy of your celebration. Best of all, the selfie station is a free service from Discover Dunwoody based on its availability during your reception.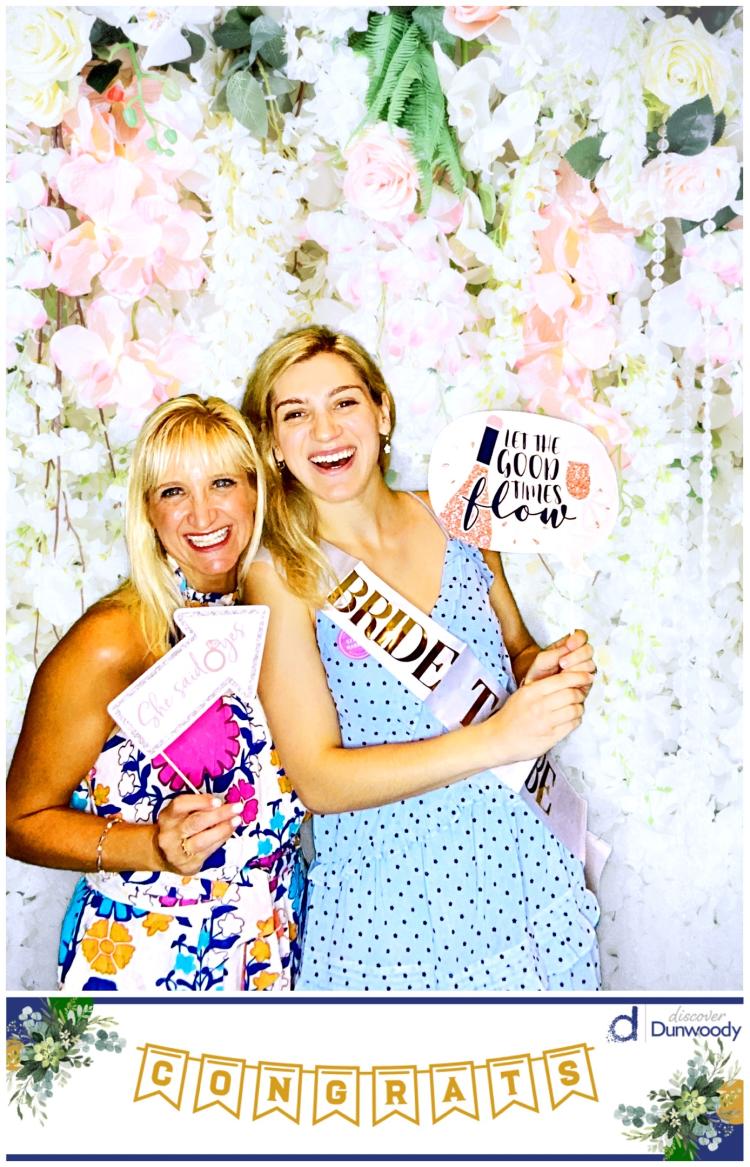 3. Accommodating Hotels: A Home Away from Home
Your wedding guests' comfort is a top priority, and Dunwoody boasts a selection of  nine beautiful hotels ready to accommodate your loved ones. From luxurious suites to cozy rooms, these hotels offer a range of options to suit every guest's preferences. With Discover Dunwoody's assistance, you can secure group room blocks, plan the best rates and ensure that your guests feel comfortable during your celebration.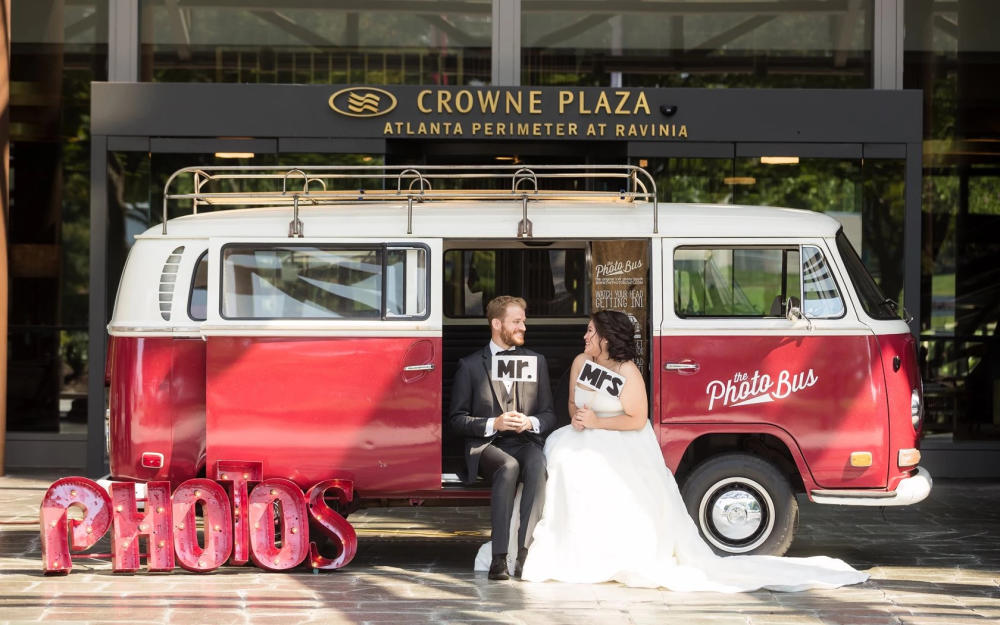 4. Help Finding Catering Options: Culinary Delights
A wedding is incomplete without a sumptuous feast to delight your guests' taste buds. Discover Dunwoody understands the importance of culinary excellence and will guide you in finding the perfect catering options for your taste and budget. Whether you're seeking traditional Southern cuisine, something avant garde or international flavors, Dunwoody's culinary scene has something to satisfy every palate.

5. Finding the Best Venue: Where Dreams Unfold
Selecting the perfect venue sets the stage for your magical day. Discover Dunwoody is your partner in finding the ideal setting that resonates with your vision. From the charming Dunwoody Nature Center to the historic Donaldson-Bannister Farm, Dunwoody offers an array of venues to make your dream wedding a reality—and a slew of hidden gems you may not even know about. Consider a chic hotel venue like the Marriott or Le Meridien, both sophisticated and elegant settings that will perfectly complement your special day. With the city's natural beauty and versatile event spaces, you'll find the perfect backdrop to say "I do."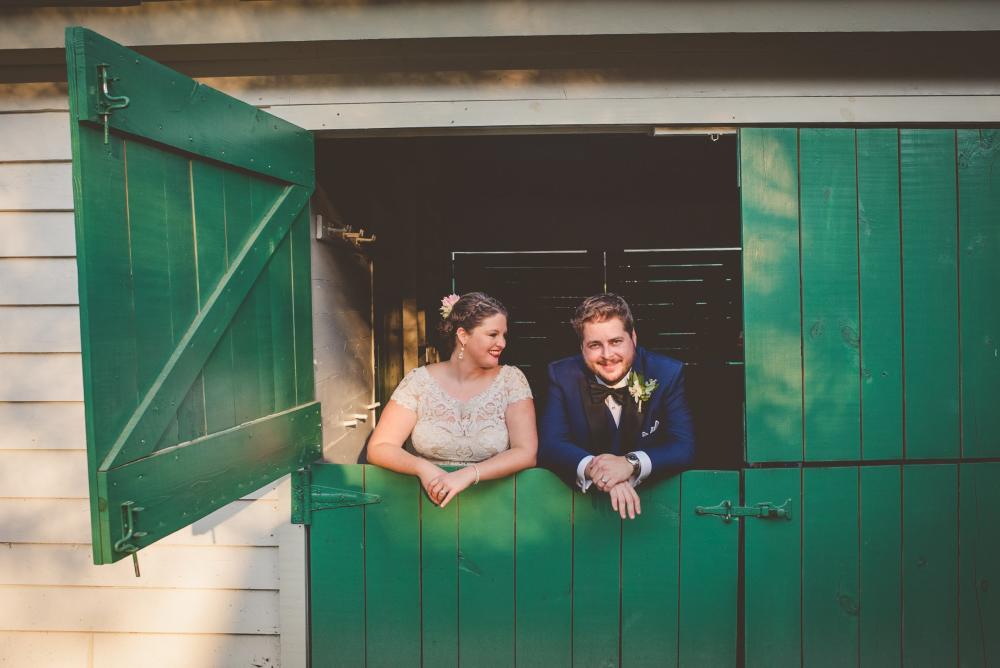 Reflection from Discover Dunwoody's Sales Manager
Treasure Wilson shares her perspective on the recent Atlanta Wedding Extravaganza. This event showcased the commitment of Discover Dunwoody to creating unforgettable wedding experiences:
"Being that Discover Dunwoody is a Destination Marketing Organization (DMO), I feel that it is important for couples to think of us as a vibrant palette that can bring their wedding vision to life. Just as artists use an array of colors to create a masterpiece, a DMO offers a spectrum of resources, complimentary services, and local insights that blend seamlessly to craft a wedding experience that is rich in authenticity, charm, and unforgettable moments.

 

Whether it's assisting with a hotel room block, local florist, catering, or venue such as the Marriott ballroom or Donald Bannister Farm, we are dedicated to partner and make their day as special as they have always dreamed of. 

 

My time at the Atlanta Wedding Extravaganza was nothing short of enchanting. Surrounded by love, inspiration, and incredible vendors, I was reminded of the magic that goes into creating dream weddings. From sharing insights about our beautiful hotels and venues to capturing joyful moments at our selfie station, every interaction was a celebration of love and the journey ahead."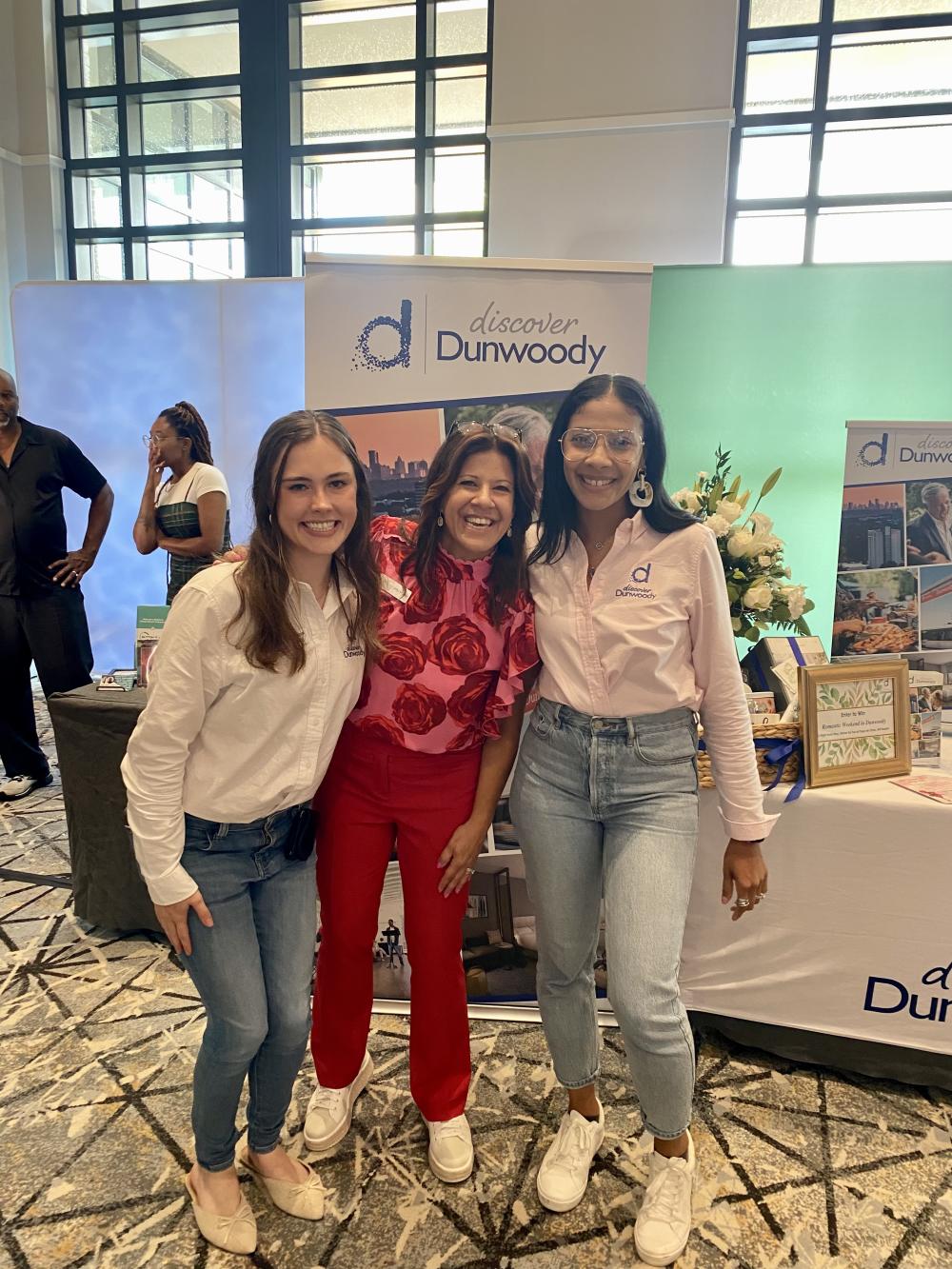 Treasure's reflection captures the essence of Discover Dunwoody's dedication to crafting remarkable weddings. With their collaborative spirit, the team at Discover Dunwoody can create a canvas where every couple's unique love story can unfold in all its splendor.
Your wedding day is a celebration of love, commitment, and the beginning of a new chapter. Choosing Dunwoody as your wedding destination offers a harmonious blend of natural beauty, exceptional services, and a touch of southern charm. From personalized gift bags to stunning venues and everything in between, Discover Dunwoody is your partner in turning your wedding dreams into a reality. Let the city's enchanting atmosphere and attentive support make your special day truly magical.
If you're ready to embark on the journey of planning your dream wedding, reach out to Treasure Wilson and her team at Discover Dunwoody to start crafting a wedding experience that will be cherished forever.
Treasure Wilson treasure@discoverdunwoody.com