Save the Date to Stack your Plate
June 11-18, we invite you dine around Dunwoody and support our restaurant community during Dunwoody Restaurant Week- our week-long celebration of great food and drinks! Follow along as we dish out deals, giveaways, must taste plates, and foodie inspiration during this season of delicious dining. Share the fun on social using #DunwoodyRestaurantWeek and be sure to bookmark this page for the most updated info and special surprises along the way. This summer, help us cook up a little extra love in the community as we wine and dine around Dunwoody.
Participating Restaurants:

Daily Dunwoody Dessert $5, $20 off The Smorgas-Board

Chupito's Eat & Drink for $50 Restaurant Week Special:
- Your Choice Cheese or Guacamole Dip
- Fajitas for Two (3 Proteins)
- Your Choice of a Pitcher of Beer, a Bottle of Wine, or a Pitcher of Chupito's Margarita's

$11.50 Lunch Specials (includes side salad and mini cannoli) - Click Here to View
$23 Dinner for Three - Includes 16" Momma's Square Cheese Pizza, Garden Salad, and 3 Mini Cannoli
Three tapas for $25 + tax (does not include Paella, Whole Fish, Octopus, or Lamb Chops)

$5 off any $25 purchase, code, "Restaurant Week"

Free appetizer with $25 purchase, code "TASTELAZYDOG"

Special Restaurant Week $30 Prix Fixe Dinner Menu - Click Here to View
Click here to check out other great Dunwoody restaurants!
The Dish.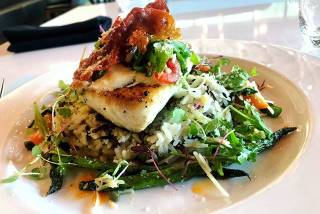 There are over 115 restaurants in Dunwoody which means there are countless options for delicious...
Continue Reading »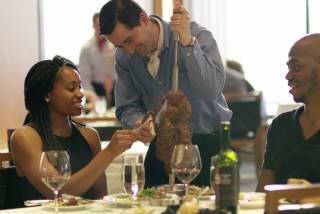 It's no secret - we love food. Food makes us happy. It keeps us alive. It's the cornerstone of any celebratory event, and it brings people together. We think that food itself should be celebrated. So much that we devoted an entire week to it. Calling all foodies! Dunwoody's most delicious week of the year is BACK. Join us June 11-18 as we kickoff Dunwoody Restaurant Week!...
Continue Reading »
E-Newsletter Signup
Subscribe to our monthly e-newsletter to receive information about events, promotions, and special offers!
By signing up you are consenting to receive our emails.