Fall is officially here, so you know what that means. It's transition time! As the leaves change, so will your taste buds. And what about that closet of yours? Yes, this is the time to trade the salads for soups and switch out those sundresses for sweaters. So where does a girl go to find the best food and fashions this season? She goes just 10 miles outside of Atlanta to Dunwoody, Ga.
Beyond the PSL:
It's like Christmas came early. You go all summer without pumpkin spice lattes and finally, FINALLY your favorite fall flavor is back. What if we told you to go beyond the pumpkin spice lattes this season? Would you even know where to start? Hear are some seasonal items you MUST try here in Dunwoody - even if you have a pumpkin spice latte on the side. 
Breadwinner Bakery & Café
Everyone in Dunwoody loves Breadwinner. They have the best baked goods. If you stop in during the fall you can find pumpkin scones, pumpkin pie, and caramel dipped apples. You can also purchase individual pies from pecan and chocolate chunk pecan to apple and apple caramel. Okay seriously, go to Breadwinner. No more reasons necessary.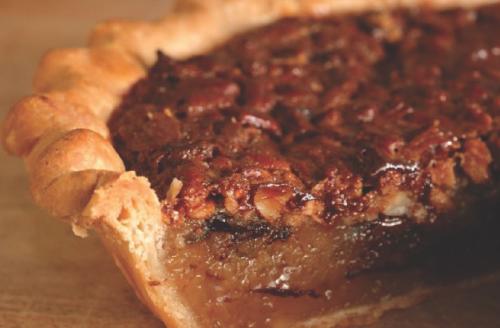 Seasons 52
Seasons 52 brings the best ingredients and flavors to the table every season. They feature a new menu for each season, which is the perfect excuse to keep coming back to this place. Their fall menu is too extensive for this section, so consider this a personal invitation to check it out for yourself. Highlights include an Brick Oven Vegetable Gnocchi, Wood-Grilled Boneless Rainbow Trout and Korean BBQ Beef Skewers. Oh, and THESE.





Your visit is incomplete if you pass up the opportunity to order of their mini indulgences. Start with the pumpkin pie one. It comes with pumpkin mousse and a gingersnap cookie. Then move on to the pecan pie mini indulgence. Since they are miniature, you can order more than one without feeling guilty. Because no one should have to choose between those two heavenly creations.
​Capital Grille
If it's comfort (food) that you seek, you can definitely find it in these fall menu items at the Capital Grille. Start things off a warm and toasty note with their delicious French Onion Soup blanketed in melted cheeses. From there you can go with what seems like a million choices, but we highly recommend either the Seared Tenderloin with Butter Poached Lobster Tails or the Double Cut Lamb Rib Chops. They're fall-off-the-bone-and-fall-into-your-heart good. Share a side of Lobster Mac & Cheese with your guest, and you'll be begging to eat at Capital Grille every night.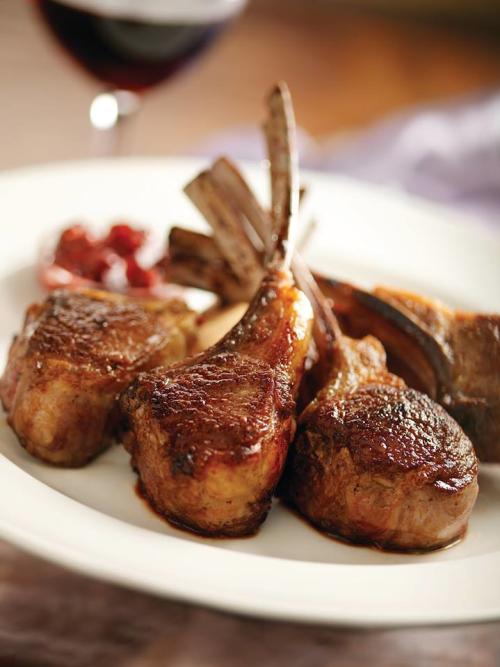 Vino Venue
With a seasonally inspired menu, excellent selection of vino, and expert staff eager to offer wine-pairing suggestions, you're sure to have a true wine and dine experience at Vino Venue. Fall is the season for reds, so we love to go with the braised short rib or seared filet. Wash it all down with a nice Cabernet Sauvignon and you've had yourself a meal. For even more menu highlights and date night inspiration, check out part one of our Dunwoody Date Night Series featuring Vino Venue. 


Fall Trends, Odds and Ends
It's harvest time, ladies, and there is plenty for picking at Perimeter Mall. Find something that "stands out for good" at Altar'd State on the second floor. From decorative signage to statement pieces of jewelry and clothing, Altar'd State is sure to become your new obsession. With charitable initiatives like Mission Monday and housing philanthropic brands in their store, you can feel good about filling your shopping bag.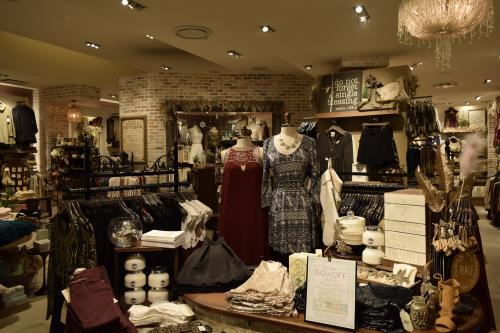 Venture outside of Perimeter Mall for even more specialty items. Some local favorites are Under the Pecan Tree and Enchanted Forest. At these boutiques you will get lost among the pretties and find irresistible keepsakes with just the local flair you were looking for. Whether you are looking to decorate your home or your closet, you are sure to leave happy from both of these stores.
Last but not least are the layers! Nancy's Shoppe and Fab'rik have all the scarves, vests, and boots your heart can stand. Stock up on seasonal essentials such as gem necklaces, ankle booties, and sweaters that are just as cozy as they are cute.
Getaway with the Girls
With such an itinerary before you, your best bet is to book a weekend stay this fall. Dunwoody is the perfect place for a girlfriends getaway. We have shopping, wine, spas - everything that women love. Don't just take our word for it. Come see for yourself.