October is a month of vibrant artistic and cultural celebrations in Dunwoody, Georgia. From intriguing art exhibitions to culinary festivals, Dunwoody offers a diverse range of activities for residents and visitors alike. Let's take a tour through these exciting art and culture events, grouped by location, to make the most of your October in Dunwoody. 
Spruill Gallery
Kicking off our journey through Dunwoody's Art and Culture Month is the Spruill Gallery, a hub of creativity and inspiration. Come and immerse yourself in the captivating exhibition at Spruill Gallery titled "Facing Y'all: Inclusion Through the Lens." This exceptional showcase celebrates the vibrant tapestry of faces that embody the diversity of the contemporary South, all captured through the discerning lenses of 18 talented photographers. Check out the distinct collection of works until October 29, 2023.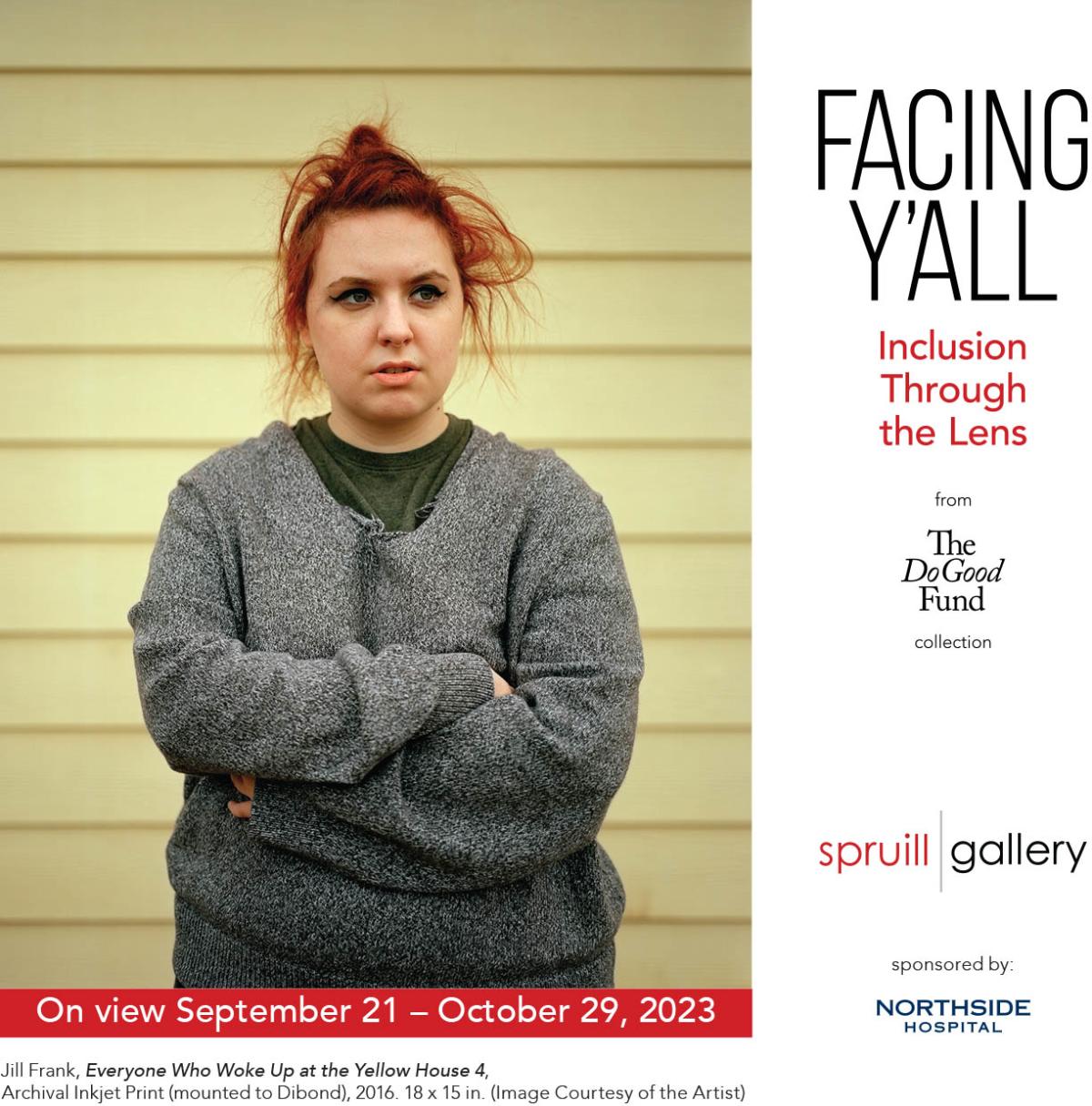 But the art adventure doesn't stop there. On October 9, 2023, the 21st Annual Ceramic Bowl Sale takes center stage at Spruill Gallery. This event offers you a chance to discover unique ceramic bowls crafted by local artists. Whether you're looking to enhance your dining experience or seeking the perfect gift for the holidays, this is the place to find a piece of art that adds a touch of elegance to your every day life. 
Get ready for an unforgettable evening of art and culture. Spirits for Spruill 2023 is set to take place on October 14, 2023, from 4 to 7 pm, at the Spruill Gallery. The highlight of the evening will be the unveiling of the 4th Annual AMPLIFY mural, which will grace the iconic "Smoke House" wall at Spruill. This year, the winning muralist Charity Hamidullah (@charitymadeit, @creatingfreedomnow) was chosen from three talented finalists who responded to the AMPLIFY Call for Entries. Save the date and be part of this incredible celebration of art and creativity in Dunwoody.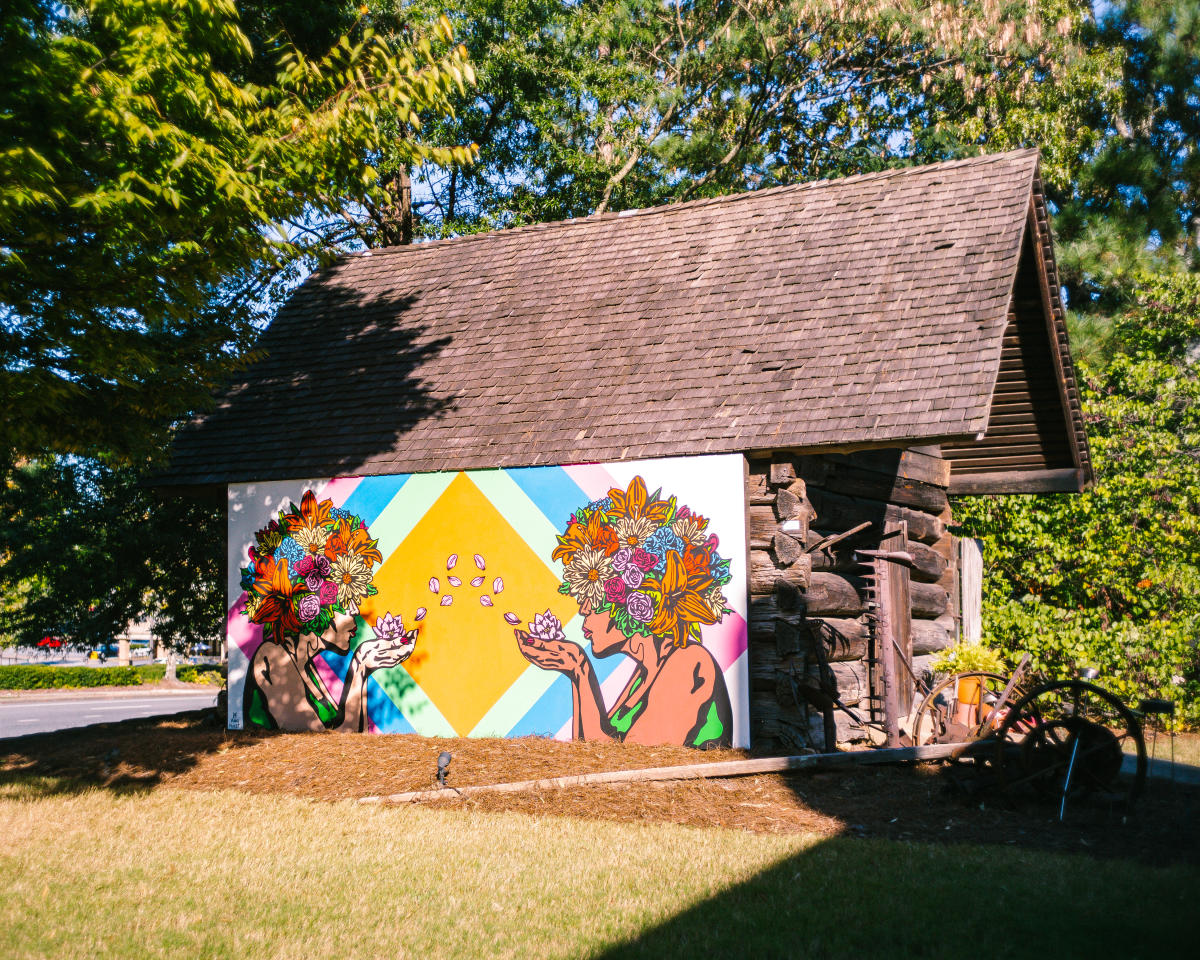 Brook Run Park
Amidst the scenic beauty of Dunwoody, Brook Run Park becomes a canvas for art and culture throughout October. On October 2, 2023, the park comes alive with the vibrant Black History Month and Women's Month Murals. These artistic masterpieces pay tribute to the rich history and contributions of Black and female leaders and will be on exhibit at the skate park until the end of October.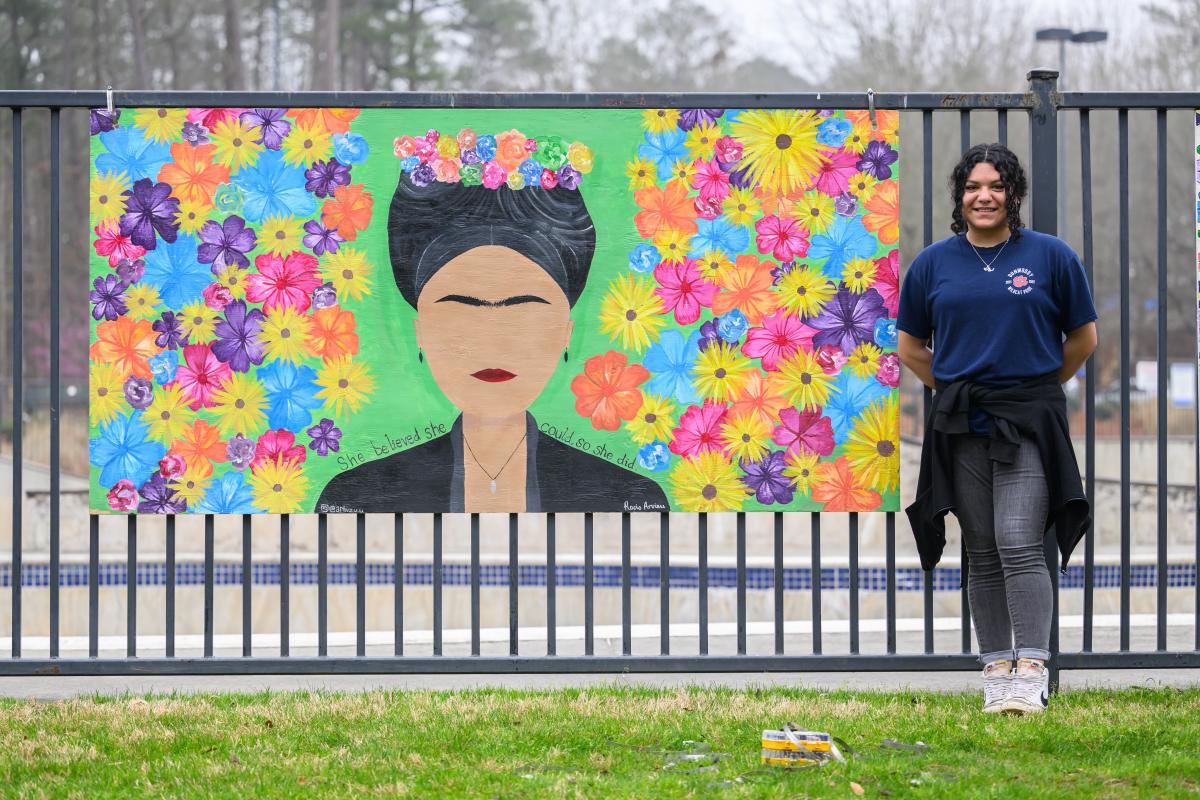 Every Saturday in October, the DHA Farmer's Market comes alive with an array of fresh, locally sourced produce and artisanal goods. It's the perfect opportunity to stock up on seasonal delights and connect with the local community. On October 21, 2023, the market takes on an extra layer of charm as it transforms into the Fall Artisan Market at Brook Run Park. Here, you can explore a treasure trove of unique, handmade crafts and artworks crafted by talented local artisans, all while immersing yourself in the invigorating, crisp autumn air.  
Come back the next day October 22, and you'll find yourself savoring the flavors of the Atlanta Kosher BBQ Festival. Delicious BBQ dishes are served in a lively atmosphere that blends culinary artistry with cultural celebration. It's an event that tantalizes your taste buds while honoring tradition. 
As the month wraps up, Brook Run Park keeps the excitement alive with "Truck or Treat" during Food Truck Thursdays on October 26, 2023. It's a delightful fusion of delicious cuisine and spooky fun, perfect for families and foodies alike.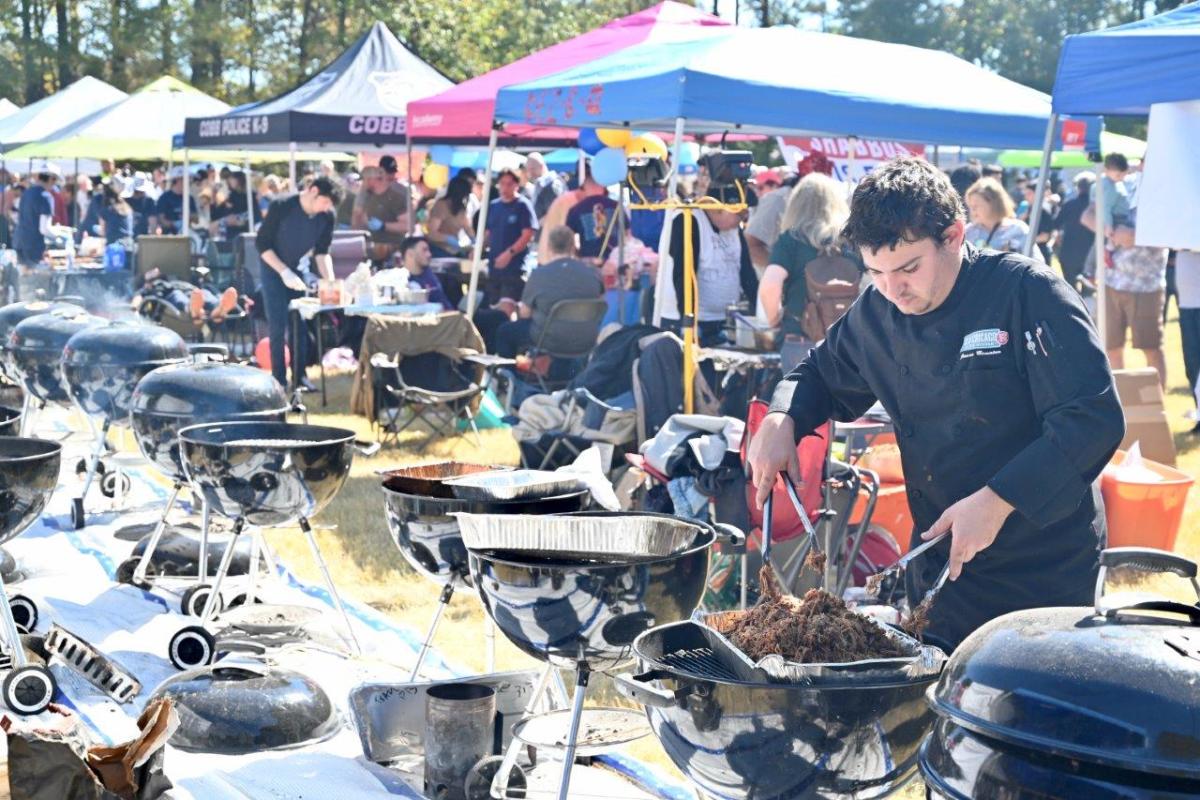 Stage Door Theatre
Embark on a poignant journey of life, friendship, and the wisdom of the ages as Stage Door Theatre presents "Tuesdays with Morrie" on select dates throughout October (Oct 1, 6, 7, 8, 12, 13, 14, 15). This touching production brings the heartwarming story of Mitch Albom's life-changing encounters with his former college professor, Morrie Schwartz, tothe stage. With themes of love, loss, and the profound lessons we learn from those who touch our lives, "Tuesdays with Morrie" is a timeless exploration of the human condition. Don't miss the opportunity to be moved by this unforgettable theatrical experience.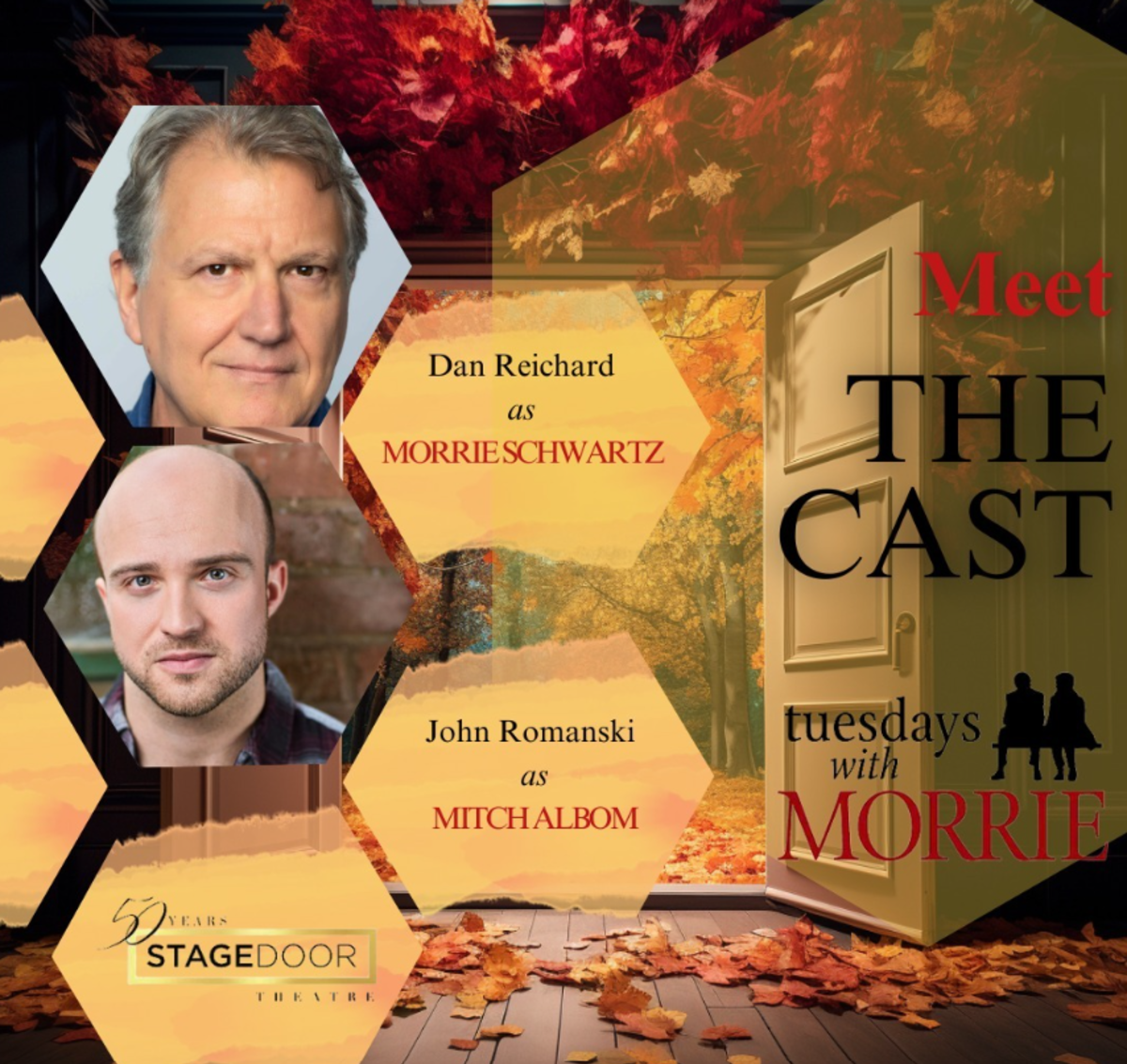 Dunwoody Nature Center
The Dunwoody Nature Center (DNC) offers a serene backdrop for artistic expression. On October 8, 2023, you can "Paint Like Bob Ross" in this picturesque setting. Channel your inner wily haired Ross and create your own masterpiece while surrounded by fellow art enthusiasts. It's a chance to blend your artistic flair with the tranquility of nature. 
Toward the end of the month, on October 29, 2023, DNC invites you to a Plein Air Art Class. Take your artistic skills outdoors (literally "into the air") and capture the beauty of the natural world in your artwork. The serene surroundings provide the perfect inspiration for your creative endeavors.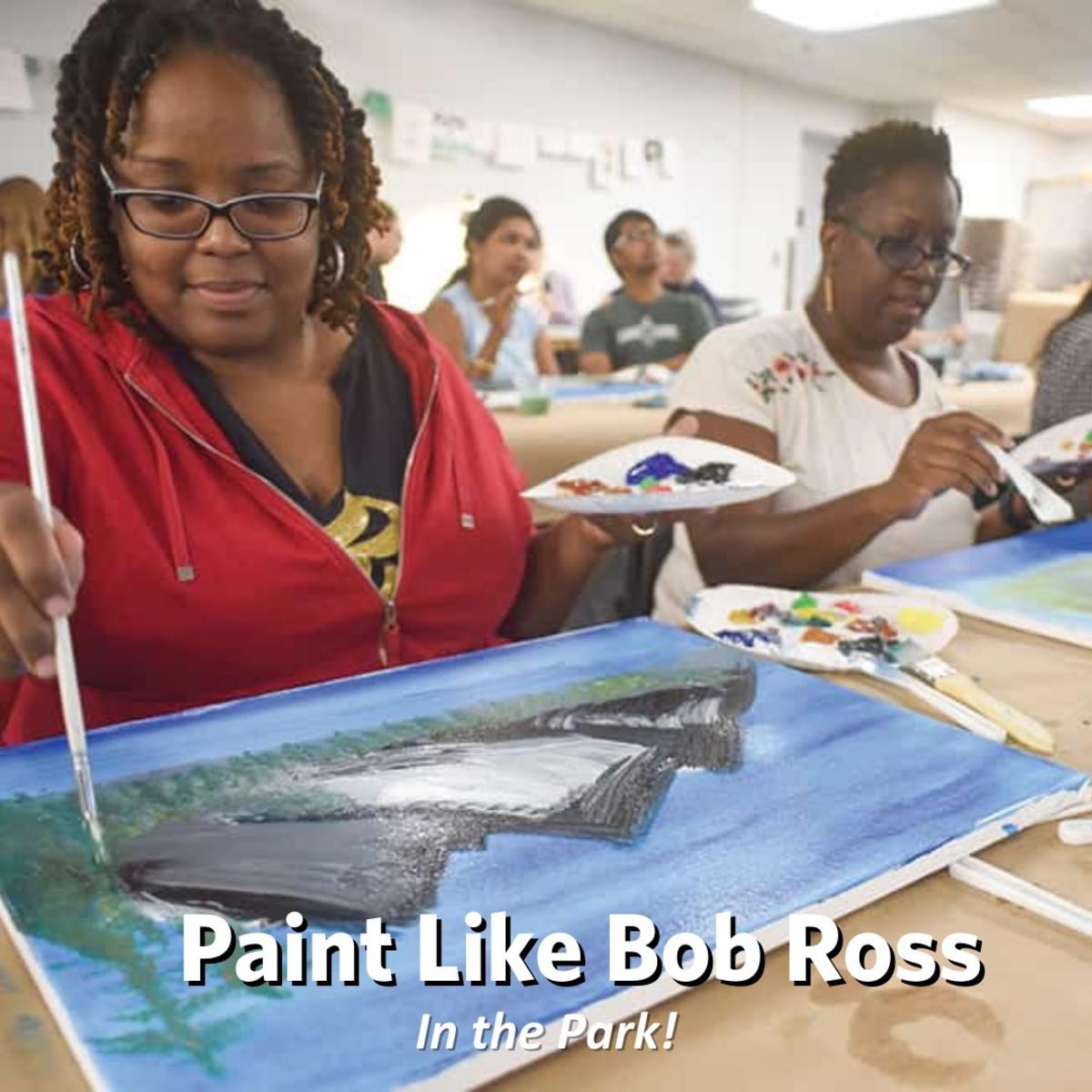 Marcus Jewish Community Center of Atlanta
At the Marcus Jewish Community Center of Atlanta (MJCCA), their annual Book Festival unfolds with stimulating conversations and cultural insights. On October 28, 2023 join an Author Talk with John Stamos. This beloved actor and author will share his thoughts and experiences, offering a unique glimpse into his creative journey.
Come back the next day to hear from Atlanta native Stacey Abrams, a prominent figure in American politics and activism. Her author talk promises to be inspiring, providing valuable insights into her remarkable career and contributions to society. 

Spruill Center for the Arts
The Spruill Center for the Arts is at the heart of Dunwoody's artistic offerings during the month of October. On a special note, experience the enchanting festival of Diwali in Dunwoody with their Rangoli and Diya Making Workshop on October 29, 2023. This celebration of light and color brings the community together, offering a chance to craft traditional rangoli designs and beautifully adorned diyas, creating a vivid display of artistry.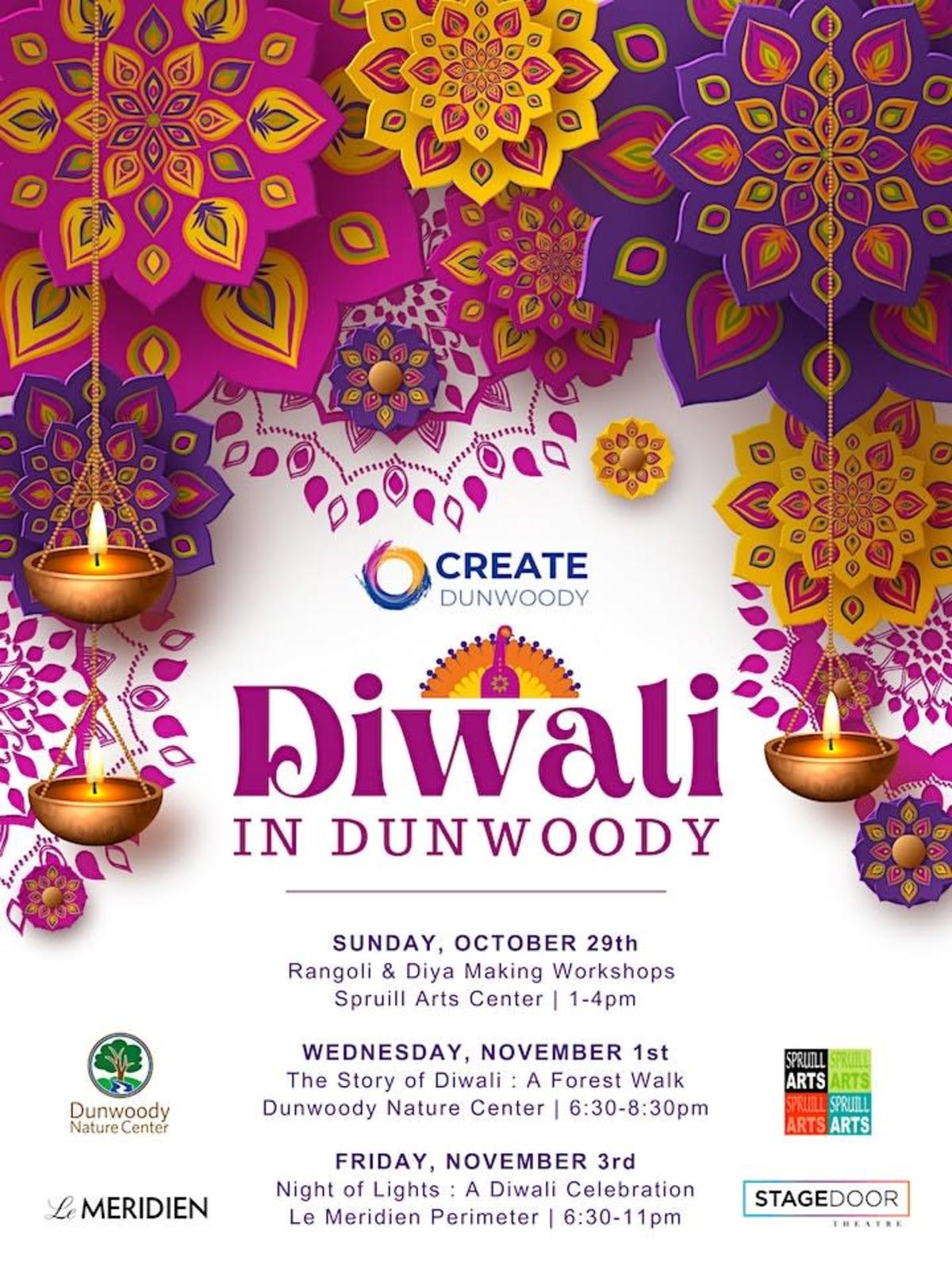 For those seeking creative Friday night adventures, the "Fun and Fabulous Friday Night Workshop Series" on October 13, 2023, is a must-attend event. Dive into the spirit of Halloween with the "Spooky Fun! Watercolor Drip Painting Workshop." Unleash your inner artist as you explore the world of abstract art, painting eerie and captivating works inspired by the season's spookiness.
On October 20, the same series continues with "All Things Halloween Painting and Drawing Workshop." Here, you'll have the opportunity to channel your creativity into Halloween-themed paintings and drawings, allowing your imagination to run wild with the allure of this festive holiday. The Spruill Center for the Arts provides a vibrant platform for artistic expression, where you can indulge your passion and embrace the spirit of the season through your craft. 
Halloween Celebrations
Mark your calendar for the annual Halloween Farm Festival at Donaldson-Bannister Farm on October 21, 2023, and Let the Ghoul Times Roll at Ashford Lane on October 27, 2023, as the Halloween spirit sweeps through Dunwoody in style. These exciting events in Dunwoody provide a perfect blend of art, culture, and community spirit. Whether you're an art enthusiast, a food lover, or simply looking for family-friendly fun, Dunwoody's Art and Culture Month has something for everyone.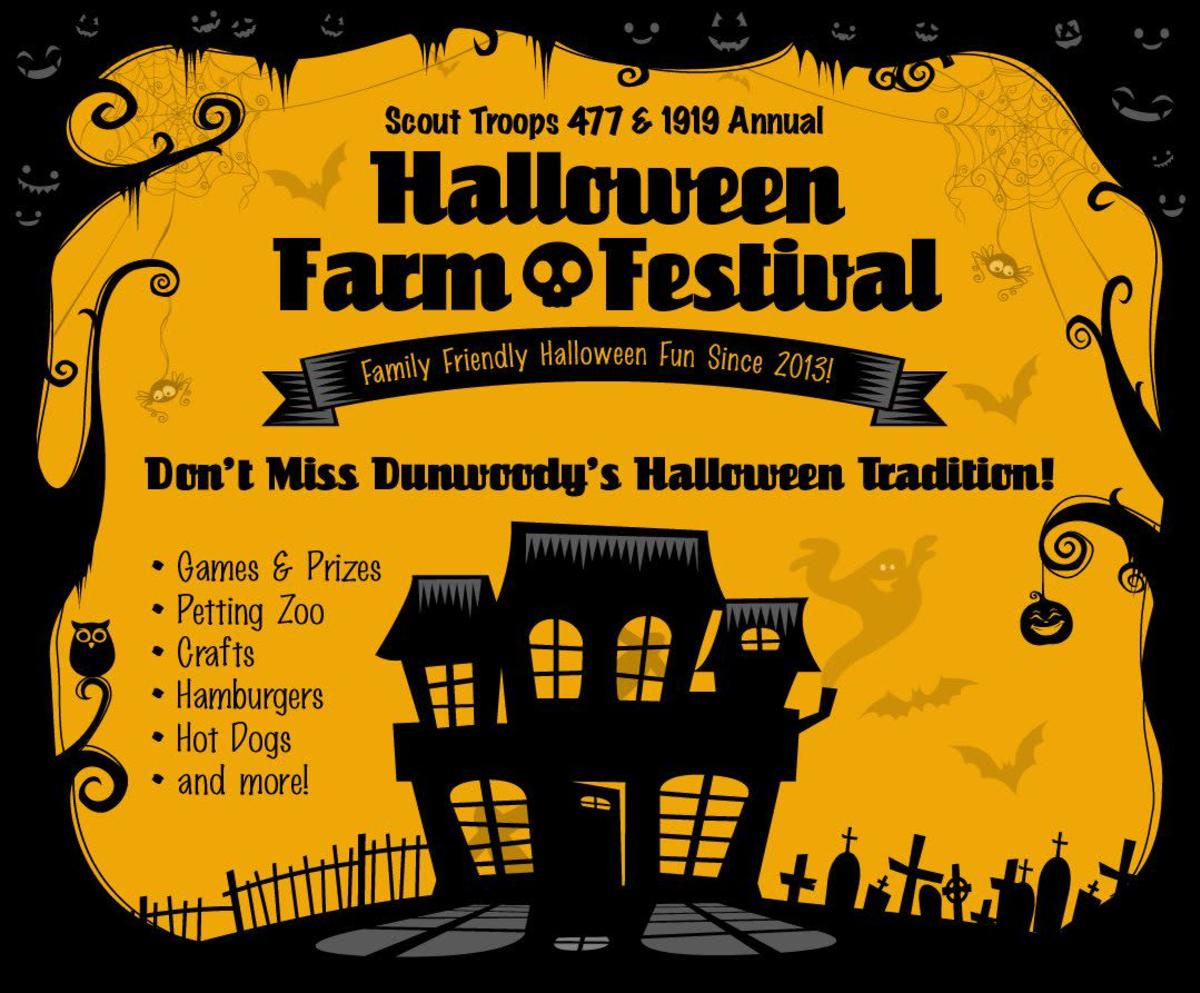 Get ready for a spook-tacular weekend on October 28, 2023, with two fantastic events that promise to add an extra layer of fun and mystery to your Halloween celebrations. First, head over to Moon Dog Growler for their Halloween party and costume contest. Don your spookiest costume and immerse yourself in the Halloween Spooktacular, where live music sets the mood and a costume contest offers a chance to win exciting prizes. Later in the evening, Maggiano's Perimeter invites you to an evening of mystery and delight. Step into a world of intrigue at the Halloween Murder Mystery Dinner and Show. As you savor a delicious dinner, you'll also become a part of the puzzle, working with others to unravel the mystery. It's a unique blend of culinary excellence and entertainment that promises a memorable evening.
Dunwoody's Art and Culture Month offers a rich tapestry of experience for everyone. Whether you're an art aficionado, food lover, or simply seeking family-friendly fun, there's something on offer for all ages and interests. Mark your calendars, venture into these fantastic venues, and let October in Dunwoody be your canvas for exploration, inspiration, and celebration.  
Follow @DiscoverDunwoody on TikTok, Facebook, X, Instagram to learn more about what Dunwoody has to offer, just minutes from Atlanta.